Do you want to add style and personality to your car? Customizable LED door sill is your good choice. It not only allows your car to have a cool door sill decoration, but also allows you to keep the car door sill from being damaged when you get on and off, and you can see clearly when getting on and off in a dark area to prevent falling.
This LED door sill is very light and thin, but also very strong and wear-resistant. It is waterproof and corrosion resistant, suitable for front and rear doors of cars, and is a very fashionable and high-end auto accessory. I believe that after installing it, your family and friends will sincerely praise it, because it has a very gorgeous light color, high-end appearance, looks pleasant and comfortable, and it is also convenient to get on and off the car.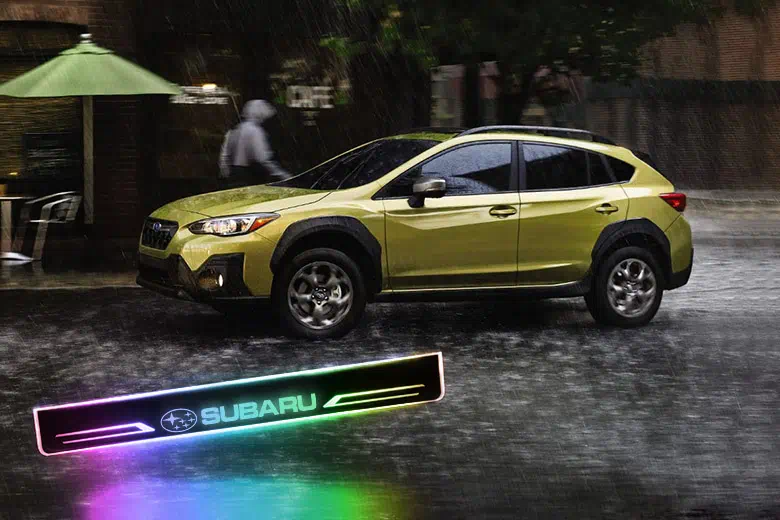 This LED door LOGO projector is a car lighting decoration with a pleasing visual experience. It is made of high-brightness LED chips and high-definition projection lens sharpness. When you open the door, the clear LOGO/pattern will be displayed on the ground, and when you close the door, the lights will go out. AOONUAUTO can also customize the projection pattern for you, as long as the picture you provide is high-definition.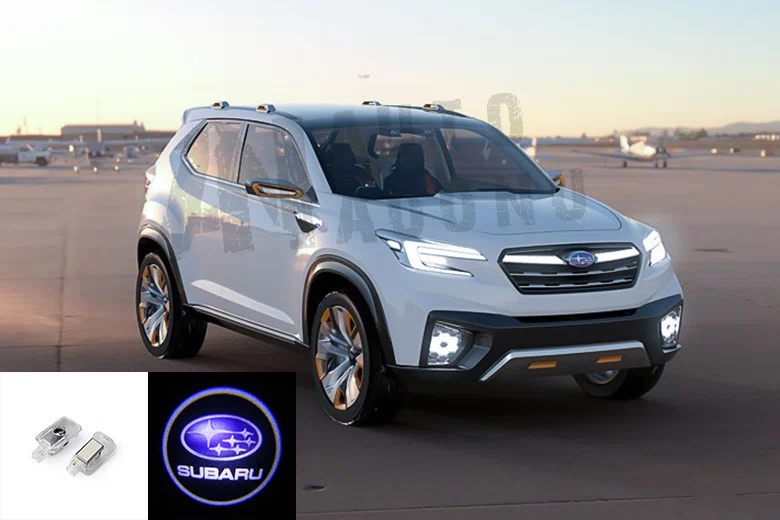 These LED door handle bowl lights are available in a variety of colors, and you can customize them according to your needs. When the inner door handle bowl light is on, you can clearly see the customized LOGO. These luminous door bowl lights make the interior of your car look very elegant and can also provide you with lighting in dark places.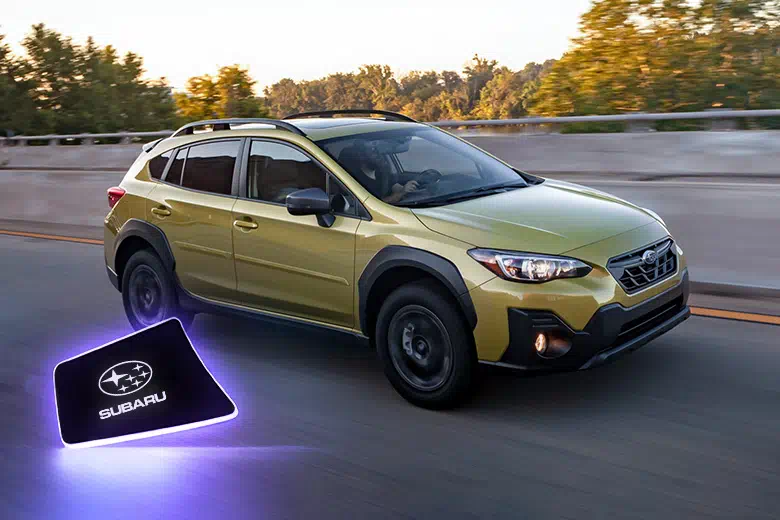 This is a gorgeous and cool LED floor mat. You can customize your exclusive logo on it. The color of the light can be switched remotely, and there is a sound sensor mode, that is, the light flashes with the rhythm of the music. Not only does it make your car look more upscale, but it also provides additional lighting to make passengers more relaxed.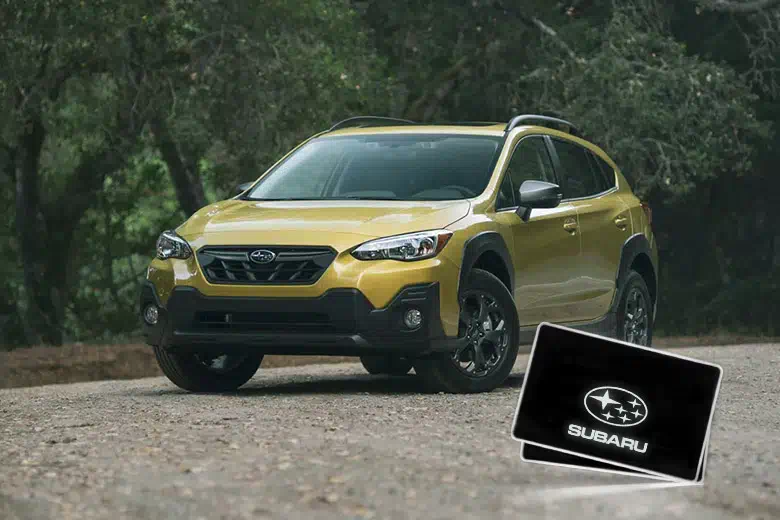 This LED underbody light can make your car look so cool. It has a variety of colors and modes to choose from. The sound-sensing mode allows the lights to flash and flicker in accordance with the rhythm of the music. It is waterproof, wear-resistant, ultra-thin, and easy to install. Can make you feel happy and comfortable.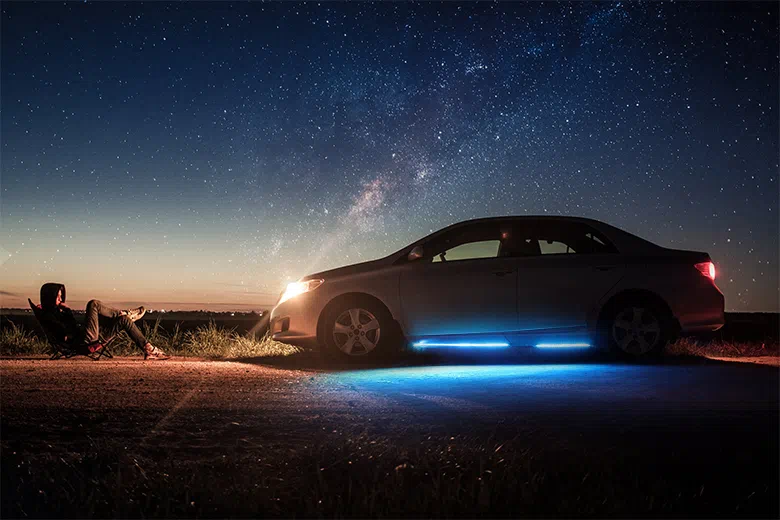 These car interior ambient lights have simple lighting styles, as well as diversified and gorgeous lighting effects that can be switched by remote control. All of them can create a warm and beautiful atmosphere. They can be used in many scenes, such as cars, homes, shops and offices.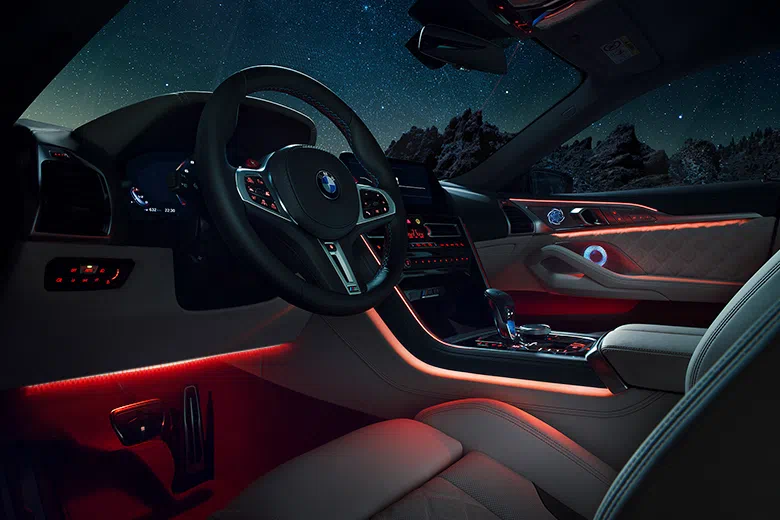 This daytime running light can bring you clearer vision, safer driving and elegant appearance. It has semi-rigid high-power SMD light strips, and the LED in each light strip are continuous patterns without gaps, very bright and cool, and provides a turn signal function.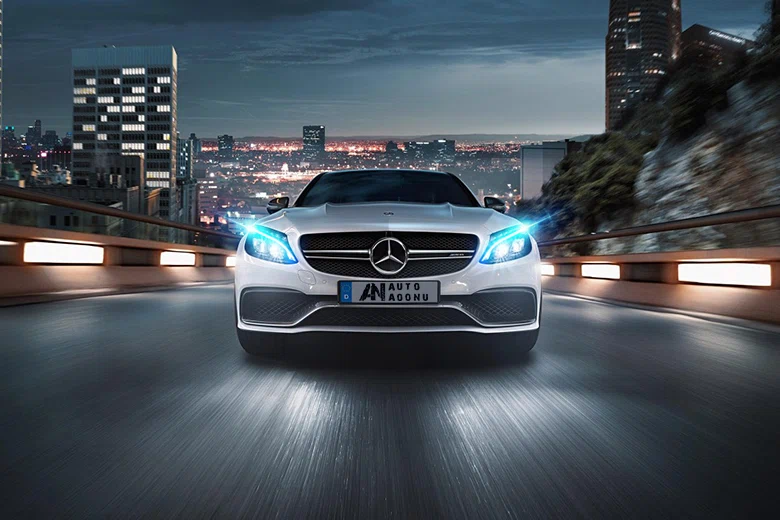 The tailgate light bars are made of high-quality materials, and the taillights are sealed all-weather to prevent dust and water droplets from damaging the interior. And it has an IP67 waterproof rating, allowing you to drive worry-free even in heavy rain or snowy weather. Moreover, this taillight is brighter than ordinary taillights, so your safety is more guaranteed.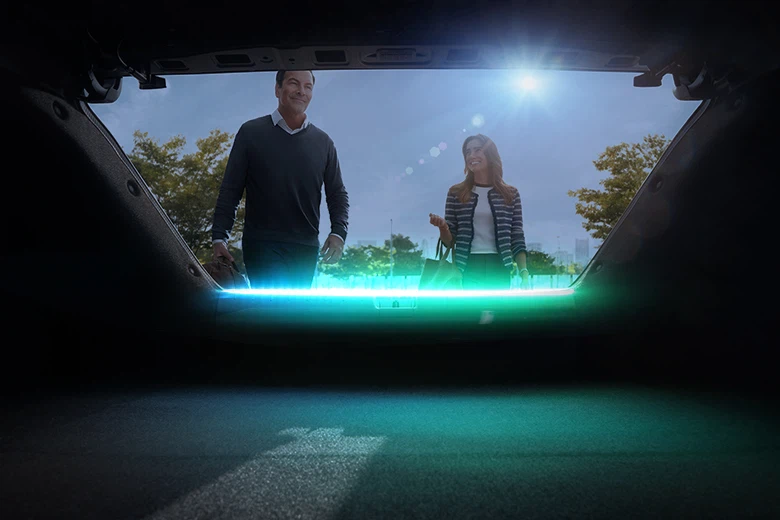 This third brake light has a silicone shell and has good waterproof performance, is not afraid of rain, snow or other weather. It has a long service life, can improve the safety factor, and allows the car behind to better identify and see your car, preventing and reduce the occurrence of rear-end collisions and other accidents.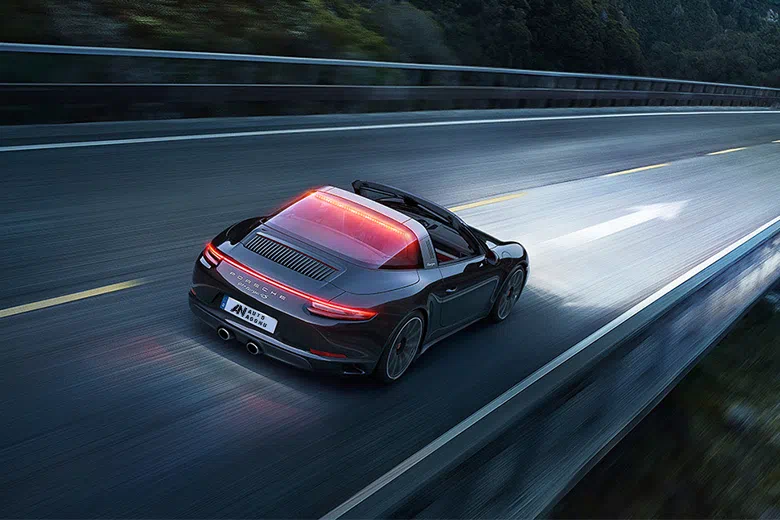 This LED cup holder coasters can enhance your driving or riding experience. The soft light emitted during driving can help you easily pick up the kettle and surrounding things without having to look at it, which improves your driving safety. At the same time, the soft brightness is comfortable and will not affect your driving at all. We also provide customized services, you can custom the LOGO you want on the coaster.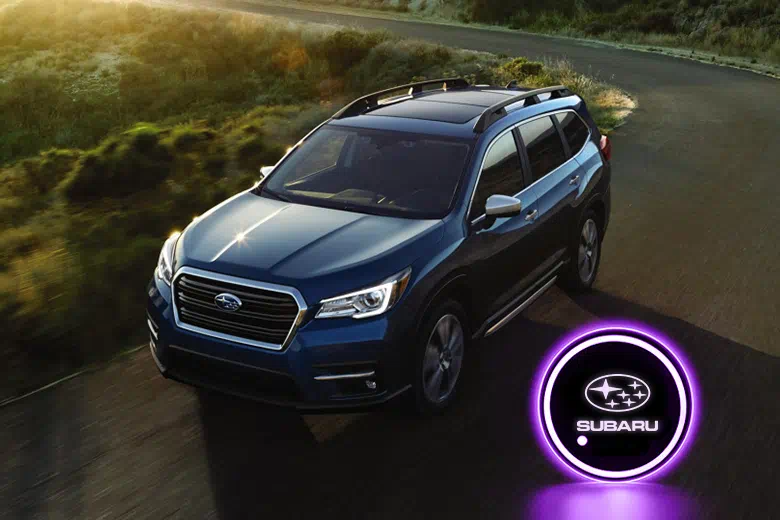 This LED aromatherapy diffuser can increase the ambience in your car, and the good smell will make you feel comfortable and pleasant while driving. It has 7 scents and a variety of light colors to choose, it is easy to install and use, and will not harm your car itself.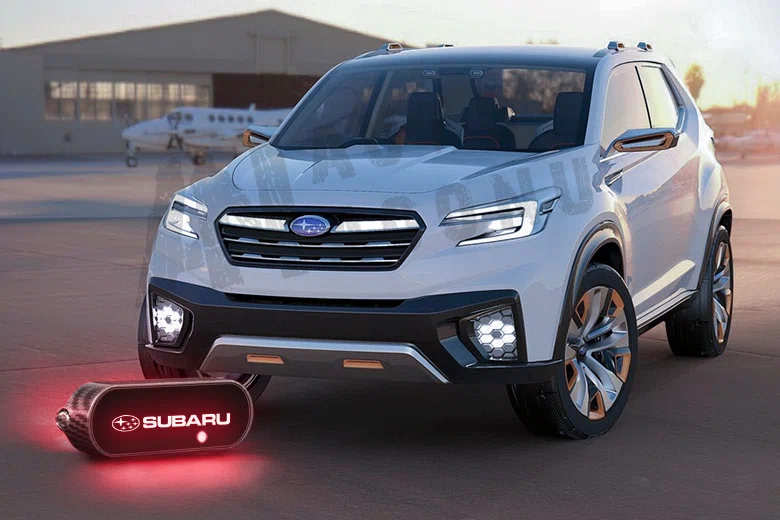 The dazzling led flagpole light can make you more conspicuous in the wilderness. It can not only illuminate the surrounding environment, but also prevent other drivers from ignoring you due to blind corners.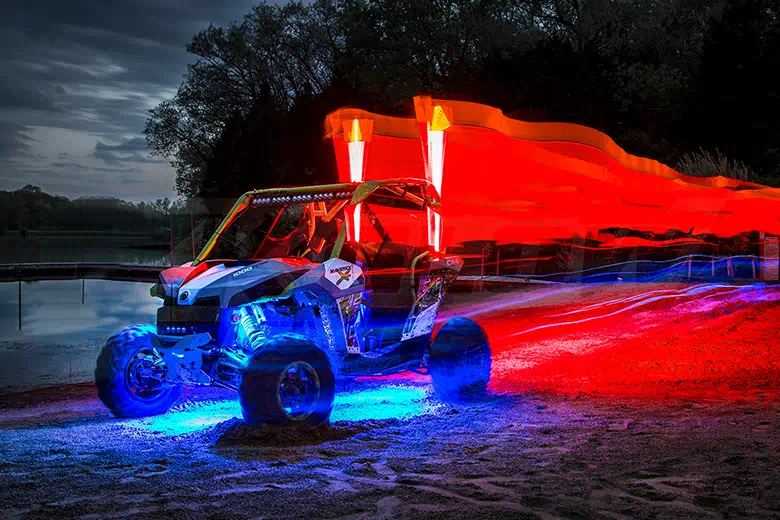 If you want to effectively remove the peculiar smell of the car, this aromatherapy box is your best choice. The fragrance of the balm is long-lasting and stable, fresh and pleasant. The fragrance stays in the air for a long time and can effectively remove peculiar smell. Let you be in a relaxed and happy environment, not to be disturbed by peculiar smells. We also provide special customized services, if you have any needs in this regard, please feel free to contact us.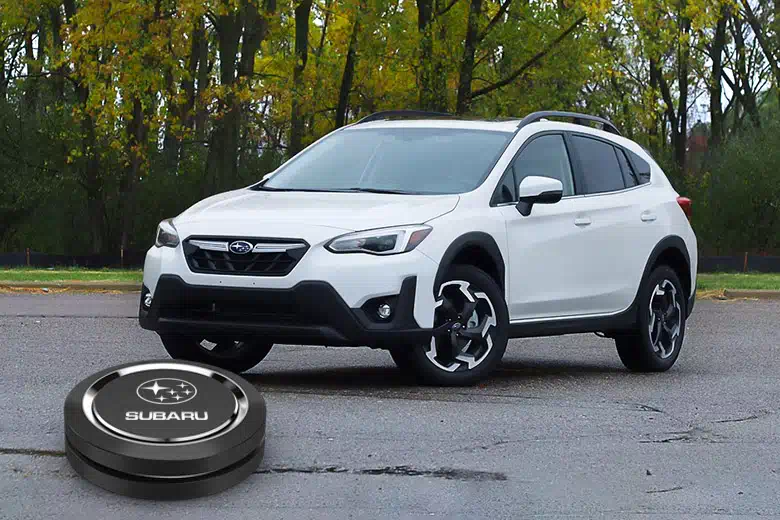 Subaru is a Japanese car manufacturer that belongs to the automotive division of Fuji Heavy Industries (FHI). Subaru have unique technologies, especially the horizontally paired horizontal engine and the full-time four-wheel drive system. Its four-wheel drive system, after more than 20 years of improvement and experience in harsh road conditions around the world, has continuously improved its performance and quality.
Subaru 360, the originator of Subaru cars, was born in 1958. At that time, the price of cars was very expensive, and it was technically difficult to produce a small car with good performance that people could afford. But Subaru, which was rooted in the aircraft industry, accepted this challenge with its pride and strong technical strength. It developed the Subaru 360, a four-seater, four-wheeled minicar. Subaru360 has also become a milestone in the history of the Japanese automobile industry.
In 1966, the Subaru 1000 created a new era for Subaru. It was the first motor vehicle to adopt a basic drive system. At that time, due to its excellent maneuverability and stability, fwd was a technology that attracted the attention of many engineers. However, there were still some problems with fwd at that time: it would make the steering system heavier and easily transmit torsional vibration; and because the in-line engine was placed laterally, the left and right balance was poor, which easily caused the vehicle to roll over. Subaru has developed a series of technologies to overcome the obstacles of the fwd system, and adopted horizontally opposed horizontal engines recognized in the aircraft manufacturing industry. By changing the engine to a longitudinal position, Subaru succeeded in creating its ideal left-right symmetrical fwd system.
Since February 1989, Subaru has entered the two-liter car market with Subaru legacy. Responsible for developing a new type of car and enabling it to play the leading role on the international stage of the new era, the design team started from scratch, but finally decided to adopt a horizontally opposed horizontal engine and a four-wheel drive system. In the end, legacy not only incorporates Subaru's traditional technology, but also has a new design with high-quality driving performance. The first-generation Legacy adopted a four-door sedan and a five-door station wagon in parallel, and the latter set off a craze for passenger-cargo dual-purpose car in Japan.
Subaru Forester first appeared in February 1997. Forester brings together the notable features of multi-purpose sports cars and passenger cars, and becomes a new type of car developed based on the concept of both. The Forester's wheelbase has been reduced, with a ground clearance of only 200 mm and a total height of 1,580 mm. Therefore, Forester not only has excellent performance in harsh road conditions and a higher driving position like SUVs, it also provides drivers with pleasant and comfortable driving.
Subaru is a highly integrated vehicle of driving, environment and safety. It has always attracted a small number of but dedicated buyers. The company's marketing is aimed at people who want to have its iconic engine, drivetrain, all-wheel drive and off-road capabilities or affordable sports car designs. Flexible and impressive, every Subaru model has enjoyed a resurgence, a spark, and it is a remarkable achievement when there is that much admiration between car and driver. With such an independent special car, you might be interested in AOONUAUTO Subaru parts. AoonuAuto personalized customized auto parts make the appearance of the car more refined and stand out.
Model reference:
BAJA Pickup, BRZ, CHIFFON, CHIFFON CUSTOM, DEX, DIAS WAGON, EXIGA (YA), FORESTER (SF), FORESTER (SG), FORESTER (SH), FORESTER (SJ), FORESTER (SK), IMPREZA Coupe (GFC), IMPREZA Estate, IMPREZA Estate (GF), IMPREZA Estate (GG), IMPREZA Hatchback, IMPREZA Hatchback (GP), IMPREZA Hatchback (GR, GH, G3), IMPREZA Hatchback (GT), IMPREZA Sedan (GC), IMPREZA Sedan (GD), IMPREZA Sedan (GJ), IMPREZA Sedan (GK), IMPREZA Sedan (GR), JUSTY I (KAD), JUSTY II (JMA, MS), JUSTY III (G3X), JUSTY IV, JUSTY MPV, LEGACY I (BC), LEGACY I Estate (BC, BJF), LEGACY II (BD), LEGACY II Estate (BG), LEGACY III (BE), LEGACY III Estate (BH), LEGACY IV (BL), LEGACY IV Estate (BP), LEGACY OUTBACK (BG), LEGACY V (BM), LEGACY V Estate (BR), LEGACY VI (BN, BS), LEONE Hatchback, LEONE I (AB), LEONE I Estate, LEONE I Hatchback, LEONE II, LEONE II Estate, LEVORG, LUCRA (L4), MV (AS), OUTBACK (BE, BH), OUTBACK (BL, BP), OUTBACK (BR), OUTBACK (BS), PLEO, PLEO (L275, L285), PLEO PLUS, PLEO VAN, R1, R2 (RC), REX I, REX II, REX III, STELLA, STELLA (RN), SVX (CX), TRAVIQ, TREZIA, TRIBECA (B9), VIVIO, WRX Estate, WRX Hatchback (GP), WRX Sedan (GJ), XT Coupe (XT), XV (GP), XV (GT)