The underbody lights are the highlight for any car; it is a magnificent outlining of a dull-looking vehicle. This unique car underbody light kit makes the car look charming and graceful at night time when the ambiance is dark and the underbody lights by AoonuAuto act as the most powerful tool to mark your presence on the road in a modern way.
Let's find out how your car will turn into a mega-powerful vehicle having a strong impact in the surroundings, as soon as it adorns this modernized look with this exquisite accessory by AoonuAuto: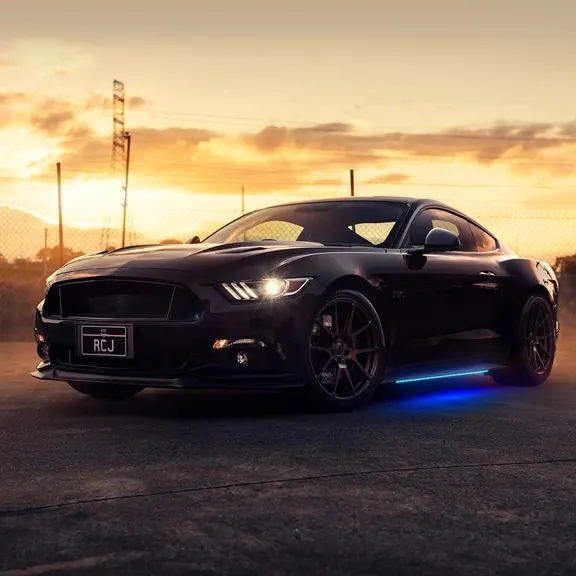 RF Remote controlled underbody lighting for a smooth Experience of Driving
In this particular model, you can make yours for less than $50 is so much graceful and handy when it comes to installation. There are two options to buy from one is YZ-020 having 180 LED light strip, and the other is YZ-021 having a 252 LED light strip.
The remote is helpful to operate underglow lights for cars and can be easily used even by a child to select among different modes of lighting as you drive. So, whether one chooses music sensor mode or simple breathing mode, it will become an exquisite indulgence according to your mood.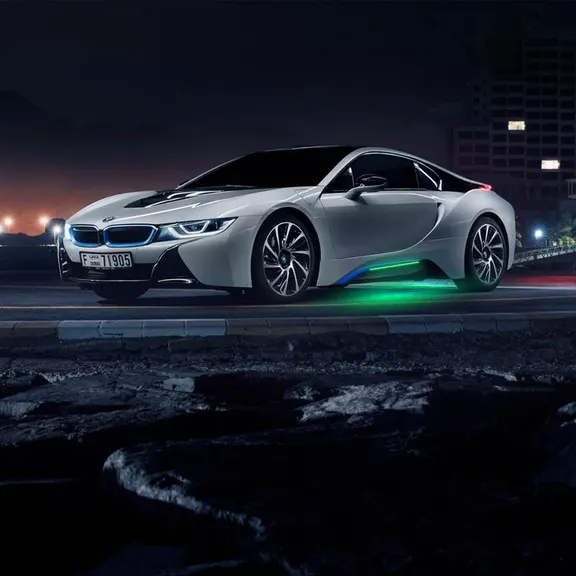 RGB double row APP controlled LED rock Lights
This model is an exclusive one with the most shimmery and stunning experience of lighting that it can impart to your vehicle. If one compares it to the older style of rock lights this one is more powerful because this is a double-row model which gives more light than the previous one. This rendering of the light is a cool disposition of the vehicle and the whole solid ground that illumines under it.
The bulbs light up to the 18 W of power per pod and have world-class CREE LED chips being a stamp of high-standard type of chips. Therefore you invest $225 into buying this since they assure you of service life of 50,000 hours. The LED underbody lights have a clear-housing with the clear PC lens. The high-quality products make for the material that facilitates this accessory of a compact design. The pods are incredibly sturdy, waterproof, shockproof, and anti-falling even when you drive on oddly-structured roads.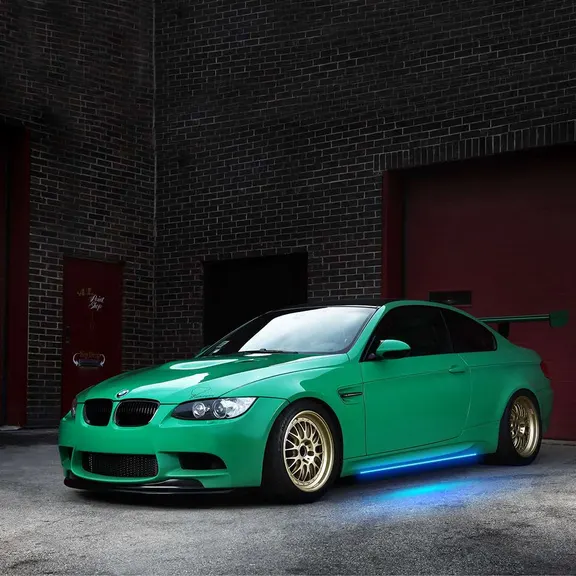 The remote control in your phone to access amazing hundreds of color modes when on the road
Your night drives will turn out to be most scintillating and bright with these special lights strips by AoonuAuto that come in three sizes which you can choose according to the requirement of your car. The underbody lights coming with colorful and sparkling hues can gleam in 210 color modes which can be accessed using your phone (in which you can install the APP with the help of QR code on the package).
These lights are very easy to be installed in the car and they stick durably with the help of 3M double adhesive tape, these lights are immune to water puddles, snow, or bumpy roads, being shock-resistant and waterproof to the optimized security level.
Hence, this accessory by AoonuAuto will be a head-turner; your car will make a beautiful presence on the road, having mega-impact and a modernised look.