The under body lights(Chassis lights) is a very personalized lighting that can intuitively show its charm to passers-by. It has a variety of lighting modes, eight monochrome modes(red, green, blue, white,yellow, cyan, purple,orange), four lighting effects switching modes, four music control modes. when drive on the road and the under body lights are turned on, the dazzling lights are projected on the ground, which is very eye-catching.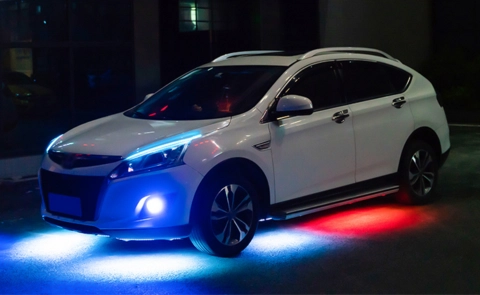 Under body lights is mainly installed under the chassis of the car and changed light colors, light modes through the remote control.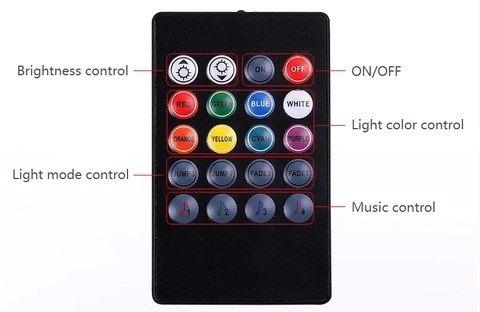 Installation steps:
Please test if the product can be used normally before installation.
Lift the car chassis to get a clear idea of the chassis situation and confirm the installation position. Wipe clean installation position to avoid dust affect the viscosity of 3M Double-sided adhesive.
The long light strips are on the left and right sides, and the short light strips is on the front and rear side.After determining the installation position of each light strip. Peel off the adhesive film and stick the light strip directly to the position where it needs to be installed. Then fasten the light strips and wires with a strap.
Look for a hole that can pass through the wire, and then pass the wire of the control box through the hole. Install the control box in the car room and find a suitable power supply. If there are no holes, use tools to drill. Please note that the sensor(control box) has to be put on or near the speaker.
Connect the power, the light strips' working normally. The installation is finished perfectly.
(If you don't understand, advice you connect a professional to install it for you)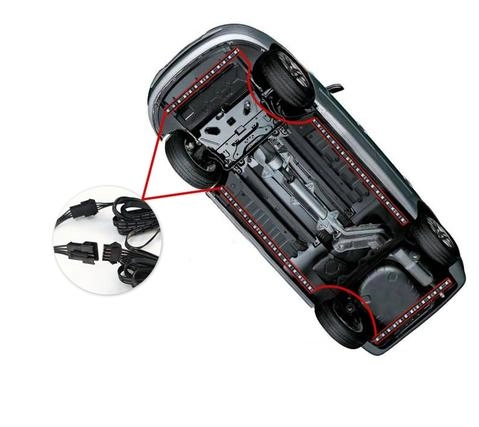 There are two kinds of interface, USB connector and cigarette lighter connector and DC line With insurance tube. You can choose it you like.

The material of under body lights is silicone. Flexible, can be bended. Silicone housing is very suitable for waterproofing, not afraid of rain, snow weather. Each light strip has 3M Double-sided adhesive straps on the back. 3M double-sided adhesive has strong sticky and can be used repeatedly.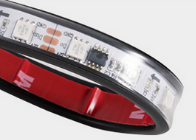 More question, please leave a message, thank you!