More and more people like to upgrade their car styling and devices to make their cars more cool and charming.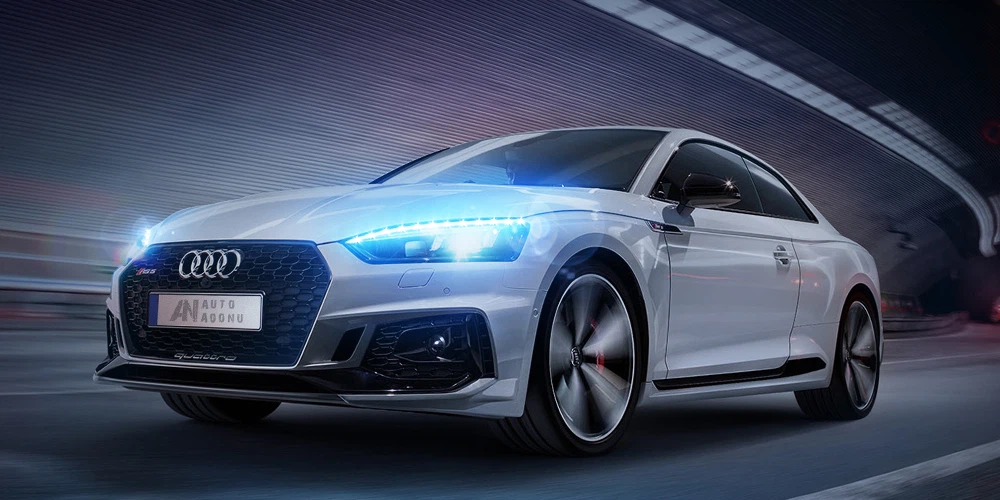 Daytime Running Lights are stylish, high-intensity. Semi-rigid high-powered SMD strips, the LEDs in each strip are in a continuous pattern with no gaps, thus giving the appearance look like a laser-straight illumination. This uniform intensity gives any vehicle that "high-end" look.Each light strip has ultra-bright LEDs to be able to clearly signal your intentions and make your vehicle stand out from the rest.
Daytime Running Lights Strips used to provide additional customized lighting to your original lights. These strips can replace amber marker lights and can also work as turn signals in conjunction with the running light. During Rainy, snowy, sandstorms, smog, opening Daytime Running Lights in bad weather can reduce accidents efficiently and Increase driving safety.
Installation Step:
Nowaday, let's go to know that how to install the Multi colors Daytime Running Light strips.
First, open the hood.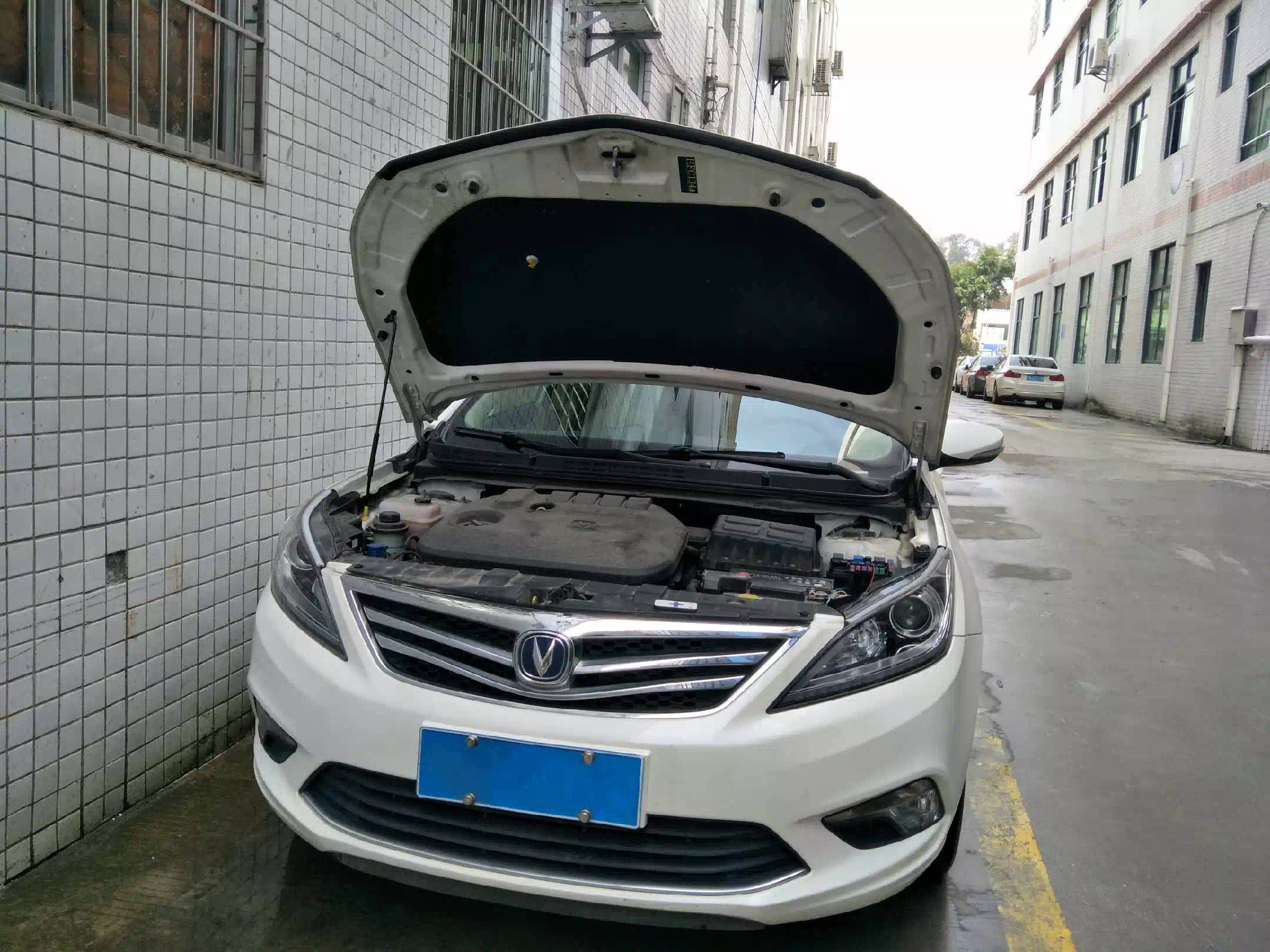 Take out your daytime running light strips and prepare to install.
Find out the Automotive Fuse Box and connect the red wire to the ACC.
(The wire ends are designed with pins, supplying for non-destructive installation without breaking the original power.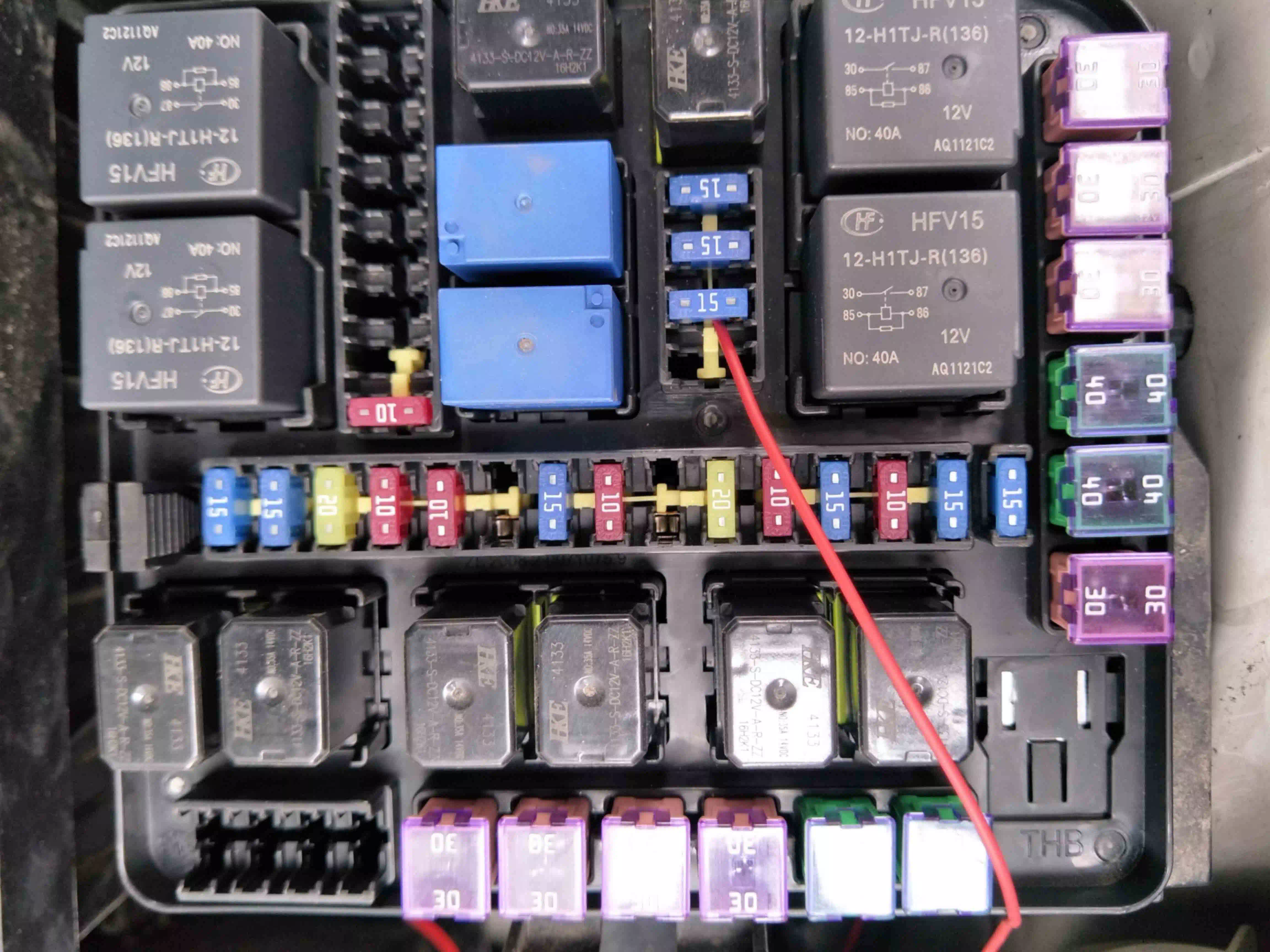 Connect the black wire to the Negative.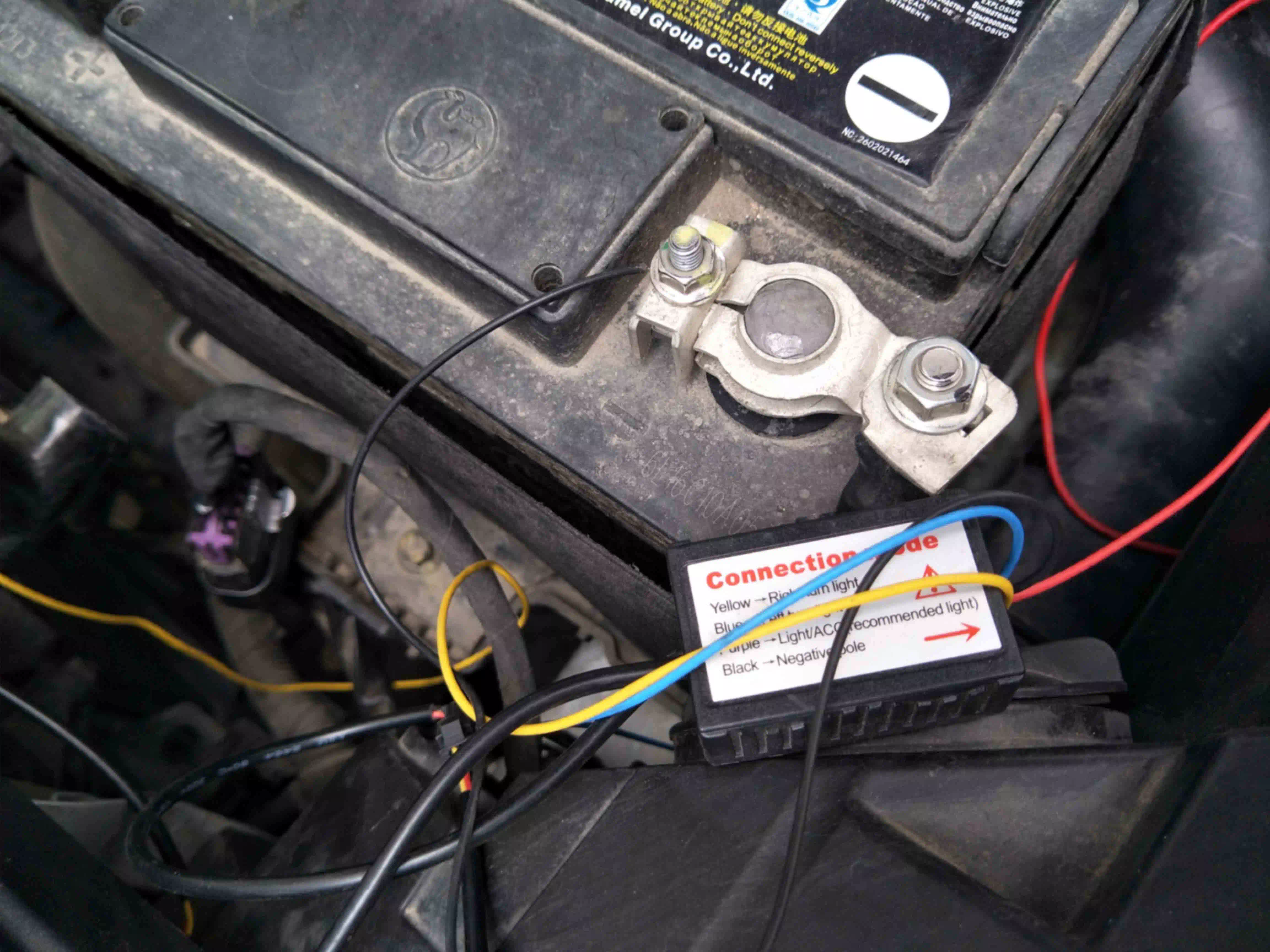 Find the position of the right turn signal wire and insert the yellow wire. Insert the blue wire to the the left turn signal wire.
After all the wires have been connected and the test is normal. Make sure where you will install the LED strip and clean it with a wet towel. If it is not clean and dusty, it will affect the viscosity of the double adhesive straps.
The end of the light strip toward outside, the wire head toward the vehicle front center. Rip the adhesive film of 3M tape, attached you light strip on the position where you want to install. (3M double-sided adhesive straps has a strong sticker. Once attached with 3M tape, your light strip will stay where it's installed.)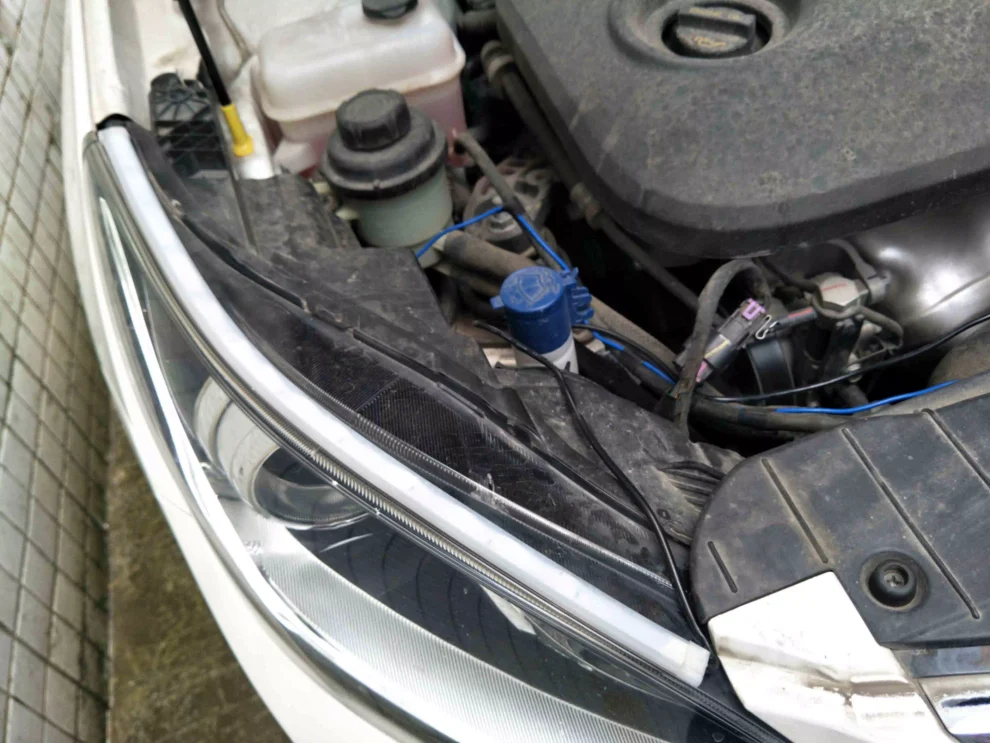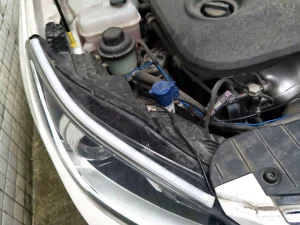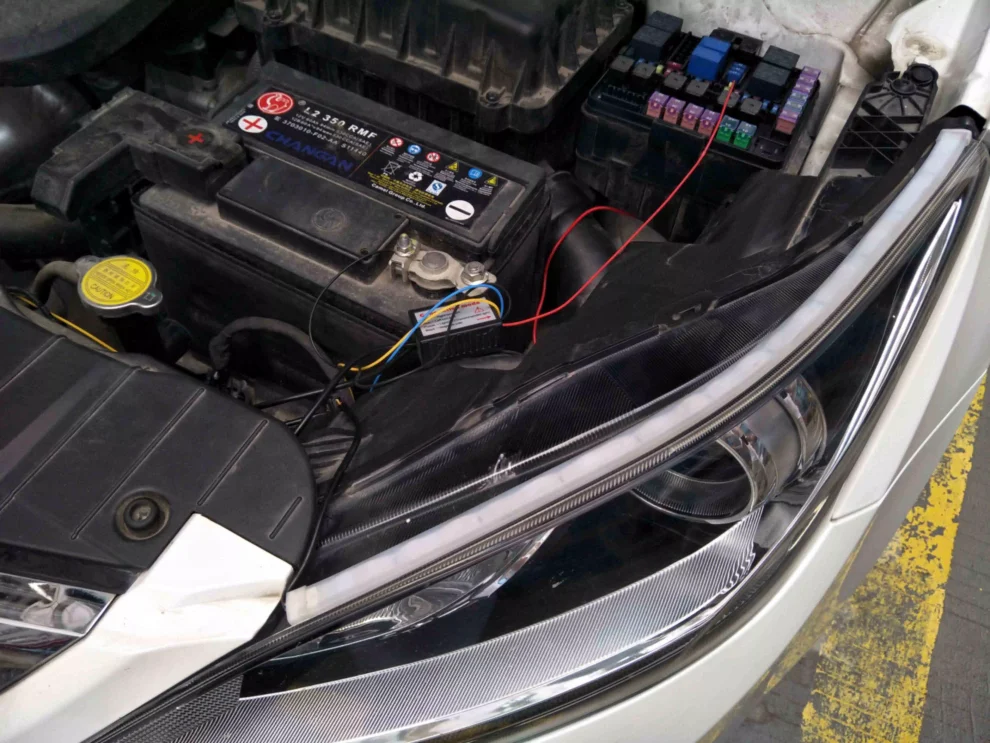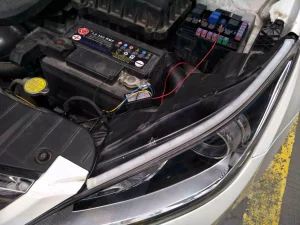 At this point, all the installation steps are complete. Please cover the hood. You can enjoy the effect of the daytime running light now~
The installation diagram of white or ice blue daytime running light.