Do you want to add style and personality to your car? Customizable LED door sill is your good choice. It not only allows your car to have a cool door sill decoration, but also allows you to keep the car door sill from being damaged when you get on and off, and you can see clearly when getting on and off in a dark area to prevent falling.
AOONU specializes in custom LED door sill lights. Customize personalized door sill pedals according to your model data, patterns and lighting colors you want. This LED door sill can not only protect your car door sill from scratches, but also make your car look more stylish. It is waterproof, wear-resistant, corrosion-resistant, and easy to clean, so there is no need to worry about its service life. Its light color looks very gorgeous, which can help you get on and off the car easily.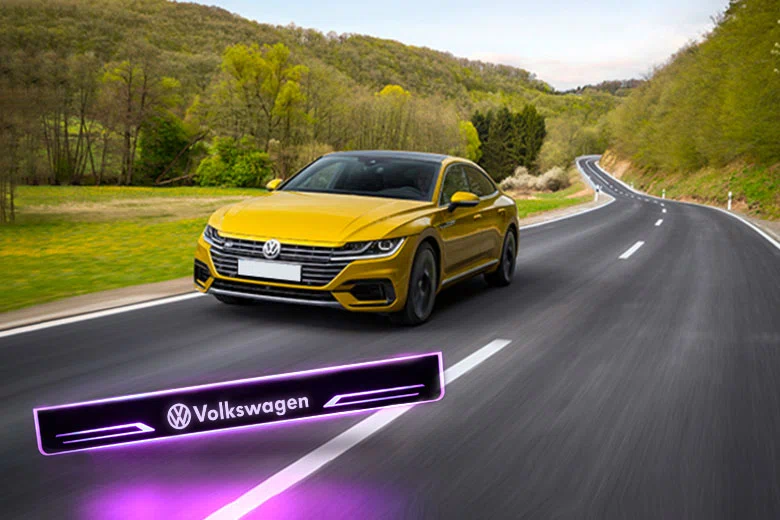 This LED door LOGO projector provides additional light to help get on and off the car safely and easily. Ultra-bright lighting output and low power consumption, high definition and bright projection effect, specially designed for automatic modification enthusiasts, will not damage the appearance of the original car, and bring more driving pleasure to the driver.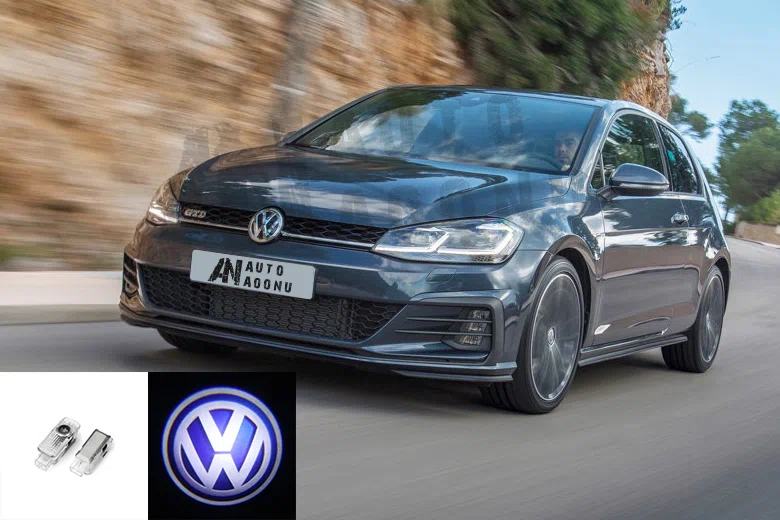 If you want the interior of your car to look romantic and elegant, these LED door handle bowl lights are a good choice. There are many colors for you to choose, the light is soft, there is no radiation, and it will not affect the safety of driving. Moreover, the LOGO can be customized.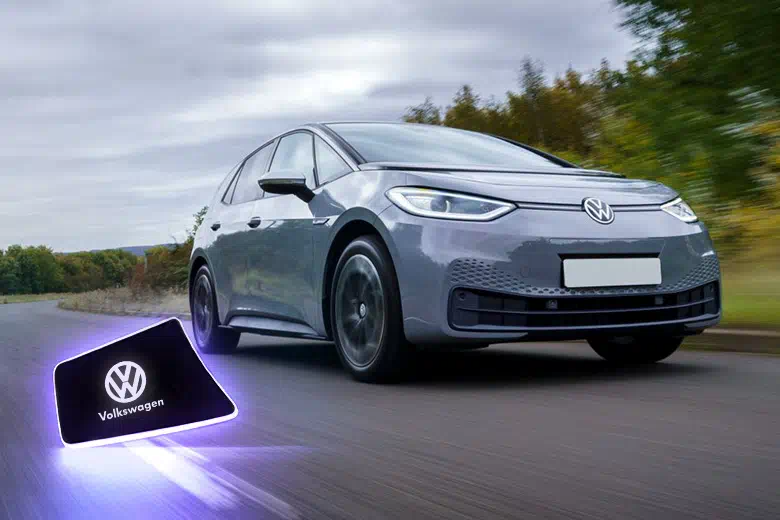 If you want to make the interior of your car more stylish, this LED floor mats is a good choice. Various light colors can be adjusted by remote control. It is waterproof and wear-resistant, easy to install, and suitable for the front and rear seats. You will surely be happy when you are on the road with your family or friends.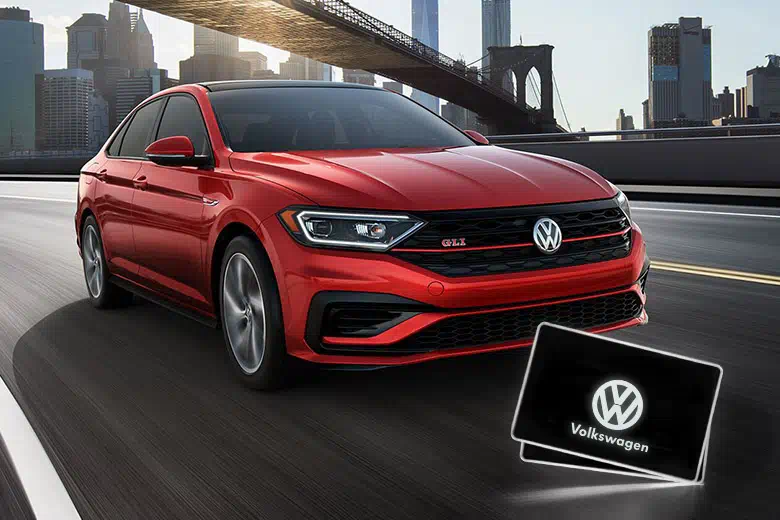 This LED underbody light can make your car look so cool. It has a variety of colors and modes to choose from. The sound-sensing mode allows the lights to flash and flicker in accordance with the rhythm of the music. It is waterproof, wear-resistant, ultra-thin, and easy to install. Can make you feel happy and comfortable.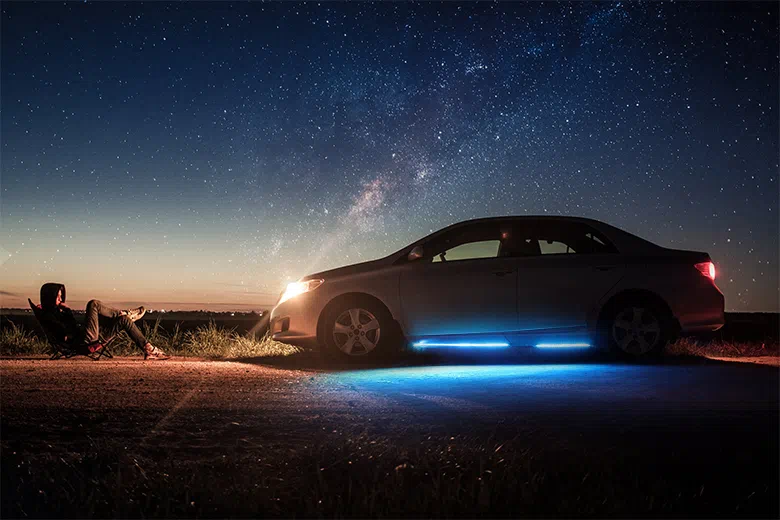 There are a variety of interior mood lights to choose from. Light soft solid color ambient light or bright starry sky light. They are multiple colors of lights and multiple modes to choose from. The light is soft, there is no radiation, it can provide lighting for the car, and it looks very beautiful.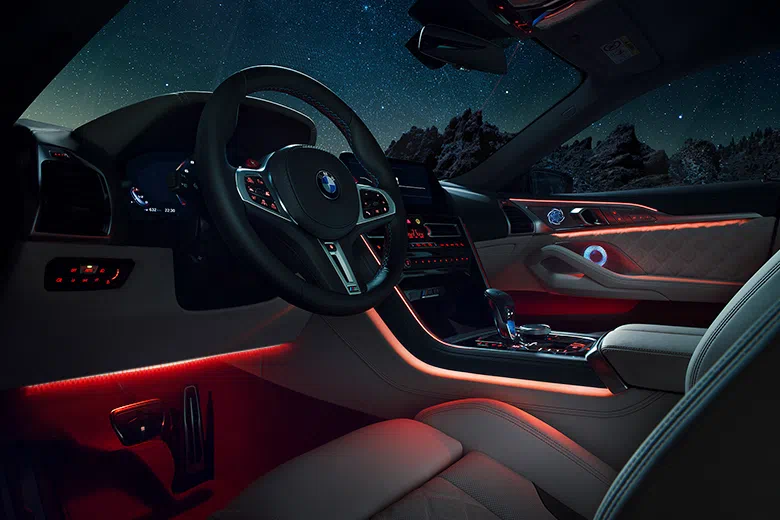 This product makes your car look very high-end. It not only improves the safety factor, but also you can use the RF remote control to freely switch the colors and modes you like. It is easy to install, with 3M adhesive tape on the back, which can be cut according to the size and length you need.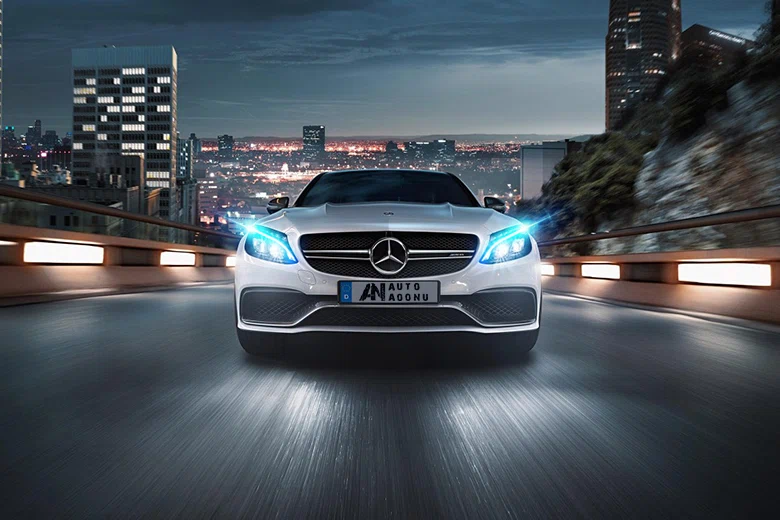 This tailgate light bars can not only bring you safety, reduce and prevent rear-end collision accidents, but also add fashionable and cool elements to your car. Tailgate light bars are composed of many super bright LED lights. It has a long service life, durable, no pollution, low energy consumption.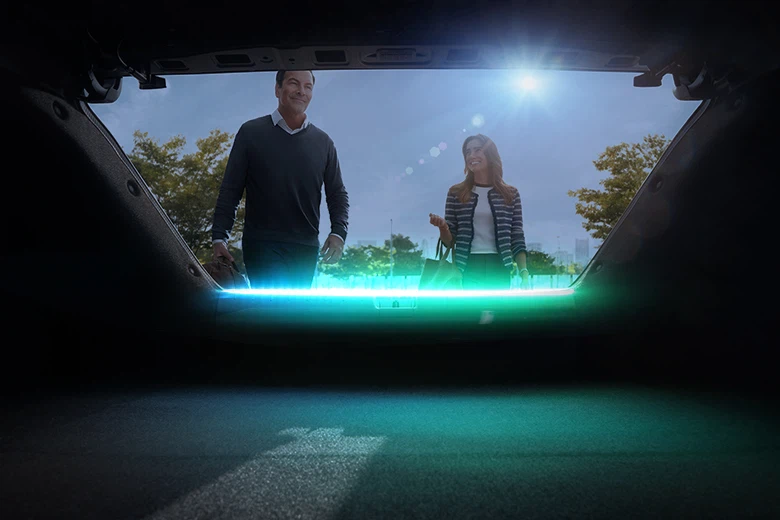 At night and under terrible weather such as rain and snow, using this third brake light can better protect your safety. When your car is braking, it will light up a high-brightness red light to remind other drivers. Effectively reduce and avoid the occurrence of safety accidents such as rear-end collision.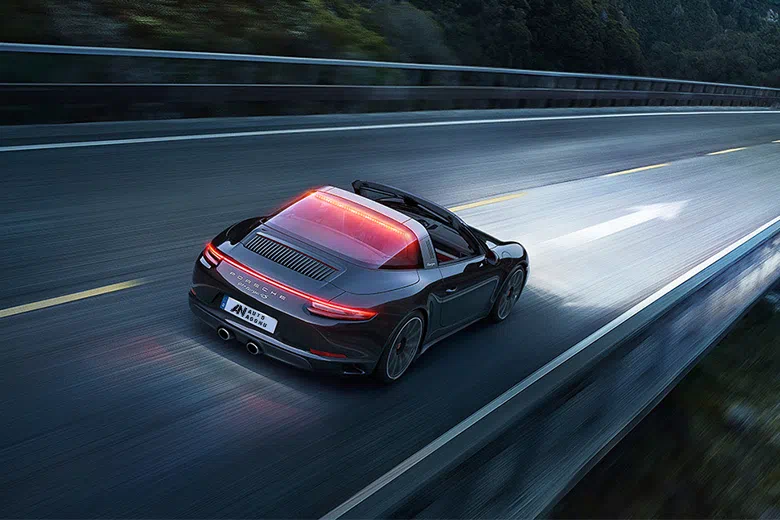 If you want to add a cute and cool decoration to your car interior, then you can take a look at this LED cup coasters. It has 7 colors and 3 modes for you to choose. When you put a drink or water bottle on it, it looks very beautiful. It is waterproof, can work continuously for 15 days, and is very simple to install and use. We also provide customized services, you can custom the LOGO you want on the coaster.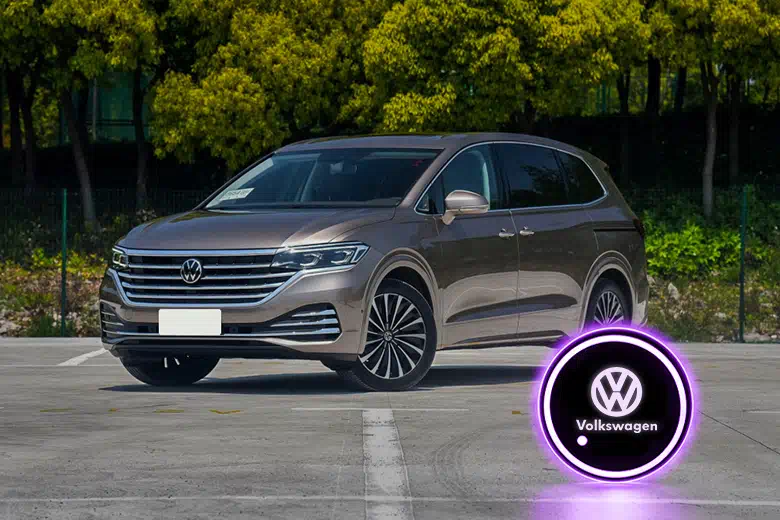 This LED aromatherapy diffuser has a compact and simple appearance, with 7 fragrances to choose, and it is very easy to install and use. Not only can it emit a good smell, but its soft light can provide illumination. It can eliminate fatigue for your driving well.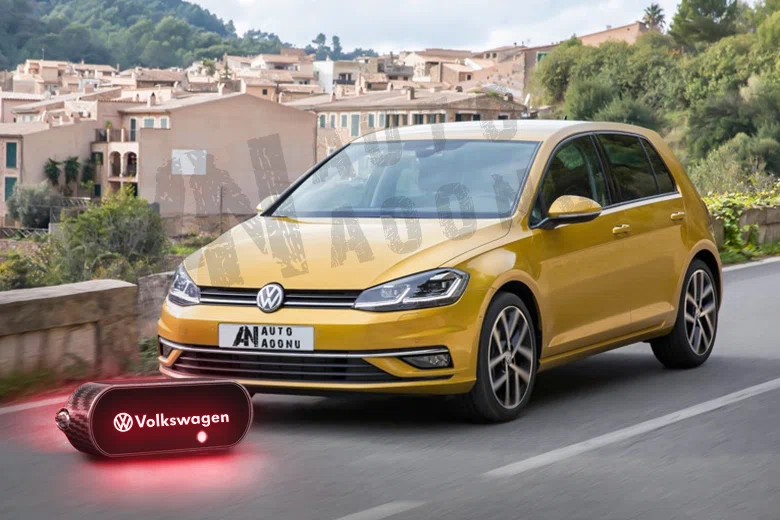 This LED whip lights is waterproof, shockproof and almost indestructible. It is easy to install and add creative lighting to the vehicle or as a warning sign. IP67 waterproof rating, excellent heat dissipation and sturdy LED, the service life exceeds 50, 000h. it has variety of lighting colors and several brightness levels.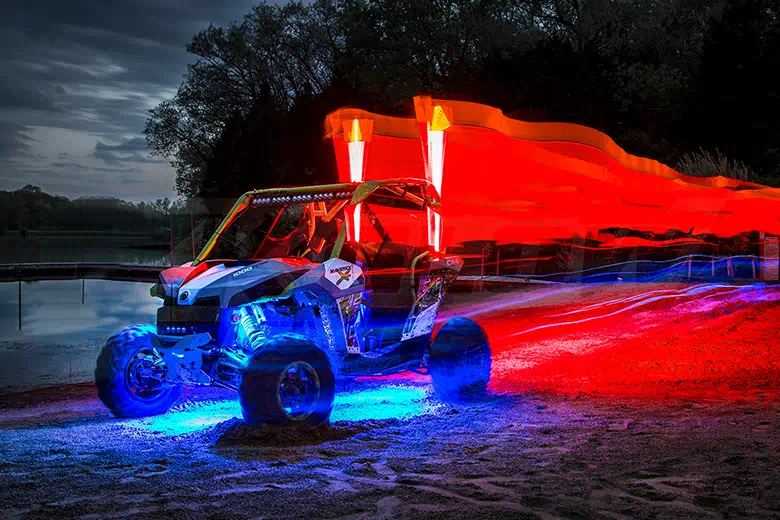 If you want a fresh and pleasant environment inside your car, you can take a look at these aromatherapy boxes. They have a variety of scented balsams to choose from. Every scent does not smell bad, it is very mild and fresh. Its appearance is also very small and exquisite, does not take up space, and looks very high-end. It is also convenient to use.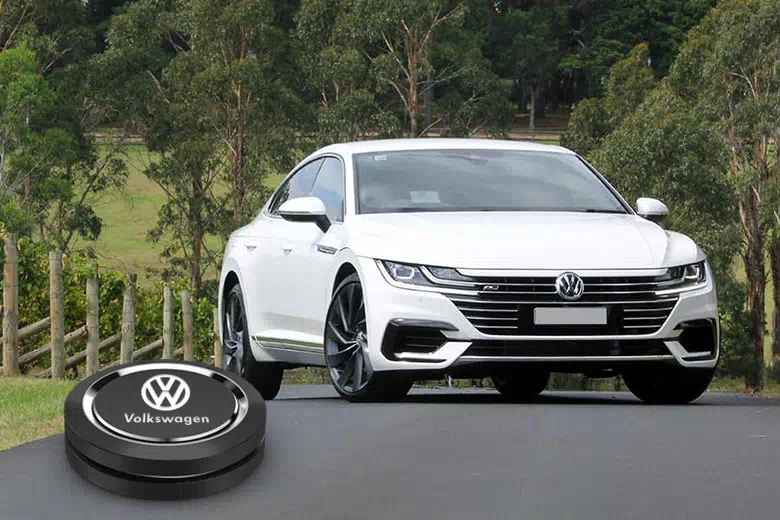 Volkswagen, shortened to VW, is a German automaker founded in 1937 by the German Labour Front, known for the iconic Beetle and headquartered in Wolfsburg. It is the flagship brand of the Volkswagen Group.
Ferdinand Porsche, a well-known designer for high-end vehicles and race cars. He built a car named the "Volksauto" from the ground up in 1933, using many popular ideas and several of his own. In 1934, Adolf Hitler hoped to produce an economical car that all German citizens can afford. Hitler chose to sponsor the design of Ferdinand Porsche. In order to reduce costs, they modified the original design so that it can improve fuel efficiency to make it affordable to the working class. increased stability, used methods must be simpler, and maintenance costs and parts prices must be low. In addition, stability was increased, the use method must be simpler, and maintenance costs and parts prices must be low.
On March 28, 1937, Gesellschaft zur Vorbereitung des Deutschen Volkswagens mbH was established, and was subsequently renamed Volkswagenwerk GmbH on September 16, 1938. In 1938, Volkswagen began to build a factory in Wolfsburg, which was the largest automobile factory in the world at that time. It was planned to produce 1.5 million vehicles per year for the production and will be used to produce new models designed by Ferdinand Porsche. However, when the war broke out in 1939, the factory produced only a few cars. During the Second World War, Volkswagen was used for armament production. After the end of World War II, in mid-June 1945, Volkswagen was taken over by the British military government. Under the management of Major General Ivan Hirst, Volkswagen Beetle was put into mass production.
In 1973, Volkswagen's Passat went into production. It used four-wheel drive and a water-cooled four-cylinder engine with an engine tuning range of 110 bhp. Passat adopted modular strategic design and standardized components, which can be applied to many different models at the same time, thus bringing significant economies of scale. Scirocco was launched in the spring of 1974. The key model appeared as a Volkswagen Golf in 1974. Its angular style was designed by Italian Giorgetto Giugiaro. Its design followed the development trend of the small family car introduced by Mini in 1959. The front part of the Golf is equipped with a water-cooled engine installed horizontally. And the hatchback has been dominating the market segment ever since. In 1975, the Volkswagen Polo was launched soon after.
Passat, Scirocco, Golf and Polo have many functions of define roles, parts and engines. They laid the foundation for Volkswagen's transformation. In August 2002, in Volkswagen Slovakia, a luxury off-road vehicle Touareg began mass production. It marked the official entry of the Volkswagen brand into a new market area. With the release of the elegantly-styled Phaeton and the hardtop convertible Eos, VW has re-asserted itself as a brand-name that delivers classy vehicles which offer both smooth performance and reliability. Similarly, AOONUAUTO also provides affordable Volkswagen auto parts for Volkswagen owners. AOONUAUTO is a great choice for you to upgrade your car.
Model reference:
1500,1600 (31), 1500,1600 Hatchback (31), 1500,1600 Variant (36), 2000 – series, 181, 411,412, 412 Variant, AMAROK (2HA, 2HB, S1B, S6B, S7A, S7B), AMAROK Platform/Chassis (S1B), AMEO (631), APOLLO Sedan, ARTEON (3H7), ATLAS (CA1), BEETLE (5C1, 5C2), BEETLE Convertible (5C7, 5C8), BORA, BORA (1J2), BORA Variant (1J6), CADDY ALLTRACK Box (SAA), CADDY ALLTRACK Estate (SAB), CADDY Box (6K9, 9E7, 9E9), CADDY Estate (6K9, 9E7, 9E9), CADDY I (14), CADDY II Box (9K9A), CADDY II Estate (9K9B), CADDY II Pickup (9U7), CADDY III Box (2KA, 2KH, 2CA, 2CH), CADDY III Estate (2KB, 2KJ, 2CB, 2CJ), CADDY IV Box (SAA, SAH), CADDY IV Estate (SAB, SAJ), CC (358), CITYGOLF, CORRADO (53I), DERBY (86), DERBY (86C, 80), DERBY Sedan (6K2), EOS (1F7, 1F8), FOX (5Z1, 5Z3), FOX (5Z5), FOX Van (5Z1), GOL G5, GOL I, GOL II, GOL III, GOL IV, GOL V, GOL VI, GOL VII, GOLF (9B3), GOLF ALLTRACK (BA5, BV5), GOLF I (17), GOLF I Cabriolet (155), GOLF II (19E, 1G1), GOLF III (1H1), GOLF III Cabriolet (1E7), GOLF III Variant (1H5), GOLF IV (1J1), GOLF IV Cabriolet (1E7), GOLF IV Van (1J1), GOLF IV Variant (1J5), GOLF PLUS (5M1, 521), GOLF PLUS Van (521), GOLF SPORTSVAN (AM1, AN1), GOLF V (1K1), GOLF V Variant (1K5), GOLF VAN IV Variant (1J5), GOLF VAN VI Variant (AJ5), GOLF VAN VII Variant (BA5), GOLF VI (5K1), GOLF VI Convertible (517), GOLF VI Van (5K1), GOLF VI Variant (AJ5), GOLF VII (5G1, BQ1, BE1, BE2), GOLF VII Van (5G1), GOLF VII Variant (BA5, BV5), ILTIS (183), JETTA CITY, JETTA CITY Sedan, JETTA I (16), JETTA II (19E, 1G2, 165), JETTA III (1K2), JETTA IV (162, 163, AV3, AV2), K 70 (48), KAEFER, KAEFER Convertible (15), KARMANN GHIA Convertible (14, 34), KARMANN GHIA Coupe (14, 34), KOMBI Box (T2), KOMBI Bus (T2), KOMBI Platform/Chassis (T2), LOAD UP (121, 122, BL1, BL2), LOGUS, LUPO (5Z1), LUPO (6X1, 6E1), MICROBUS / VOLKSIEBUS, MULTIVAN V (7HM, 7HN, 7HF, 7EF, 7EM, 7EN), MULTIVAN VI (SGF, SGM, SGN), NEW BEETLE (9C1, 1C1), NEW BEETLE Convertible (1Y7), PARATI I, PARATI II, PARATI III, PARATI IV, PASSAT (32), PASSAT (32B), PASSAT (362), PASSAT (3A2, 35I), PASSAT (3B2), PASSAT (3B3), PASSAT (3C2), PASSAT (3G2), PASSAT (A32, A33), PASSAT ALLTRACK (365), PASSAT ALLTRACK (3G5), PASSAT Box Body / Estate (365), PASSAT CC (357), PASSAT CC (USA), PASSAT Sedan (32B), PASSAT Variant (33), PASSAT Variant (33B), PASSAT Variant (365), PASSAT Variant (3A5, 35I), PASSAT Variant (3B5), PASSAT Variant (3B6), PASSAT Variant (3C5), PASSAT Variant (3G5), PHAETON (3D1, 3D2, 3D3, 3D4, 3D6, 3D7, 3D8, 3D9), POINTER, POINTER Pickup, POINTER Variant, POLO (6N1), POLO (6N2), POLO (6R1, 6C1), POLO (86), POLO (86C, 80), POLO (9N), POLO (AW1, BZ1), POLO Box (86CF), POLO CLASSIC (6V2), POLO CLASSIC (86C, 80), POLO Coupe (86C, 80), POLO PLAYA, POLO Sedan (602, 604, 612, 614), POLO Sedan (9A4, 9A2, 9N2), POLO Sedan (9N4), POLO Van (6R), POLO Van Box Body / Estate (6V5), POLO Van Box Body / Hatchback (6N1), POLO Variant (6V5), POLO VIVO Hatchback, POLO VIVO Sedan, QUANTUM, ROUTAN, SANTANA, SANTANA (32B), SANTANA Variant, SAVEIRO I, SAVEIRO II, SAVEIRO III, SAVEIRO IV, SAVEIRO V, SCIROCCO (137, 138), SCIROCCO (53), SCIROCCO (53B), SCIROCCO R, SCIROCCO Van (137), SHARAN (7M8, 7M9, 7M6), SHARAN (7N1, 7N2), SPACEFOX / SPACE CROSS, SPACEFOX / SPACE CROSS (5Z6, 5Z7, 5Z9), TARO, T-CROSS, TIGUAN (5N), TIGUAN (AD1), TIGUAN ALLSPACE (BW2), TOUAREG (7LA, 7L6, 7L7), TOUAREG (7P5, 7P6), TOUAREG (CR7), TOURAN (1T1, 1T2), TOURAN (1T3), TOURAN (5T1), T-ROC (A11), UP (121, 122, BL1, BL2), VENTO, VENTO (1H2), VIRTUS Sedan (BZ2), VOYAGE, XL1