The Vauxhall LED door sill is made of Japanese acrylic base, which is very hard and has high-brightness LED. Every time you open the door, you will see the cool and colorful LED pedal lights. Getting on and off the car in the dark area becomes safer and easier, and it also adds charm to your car. At the same time, you can customize it according to your personal needs, and we will manufacture the products you want according to your car model and year.
If you want to conceal the scratches and scratches of your car, these Vauxhall LED door sills will provide you and your car with good service. It is waterproof, wear-resistant, corrosion-resistant, easy to clean, and has a long service life. At the same time, it shows very gorgeous lighting effects to make your car looks high-end and fashionable. It is powered by batteries, which is convenient to install and use.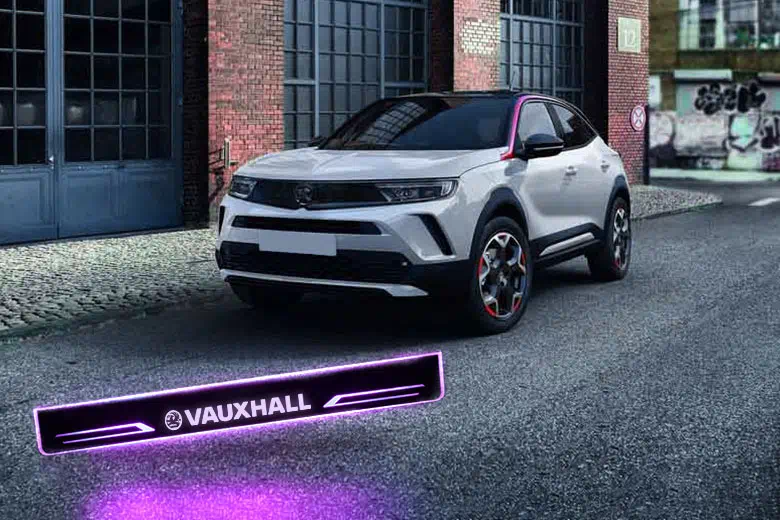 This Vauxhall LED door LOGO projector provides additional light to help get on and off the car safely and easily. Ultra-bright lighting output and low power consumption, high definition and bright projection effect, specially designed for automatic modification enthusiasts, will not damage the appearance of the original car, and bring more driving pleasure to the driver.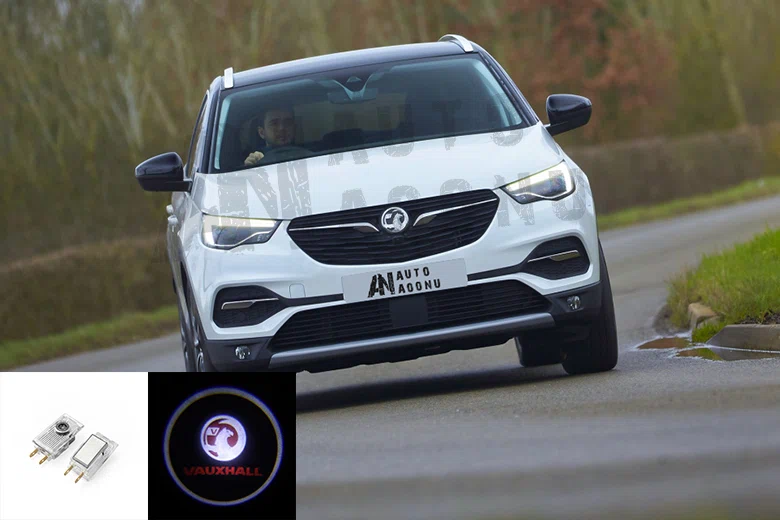 The colorful remote control LED floor mat is a high-end car interior lighting kit. Different colors of lights can create different atmospheres for you. The LOGO correspond to your car's logo. Besides, the logo on the floor mat can also be customized to other logos/patterns. When friends and family ride in your car, these Vauxhall LED floor mats will surely surprise them.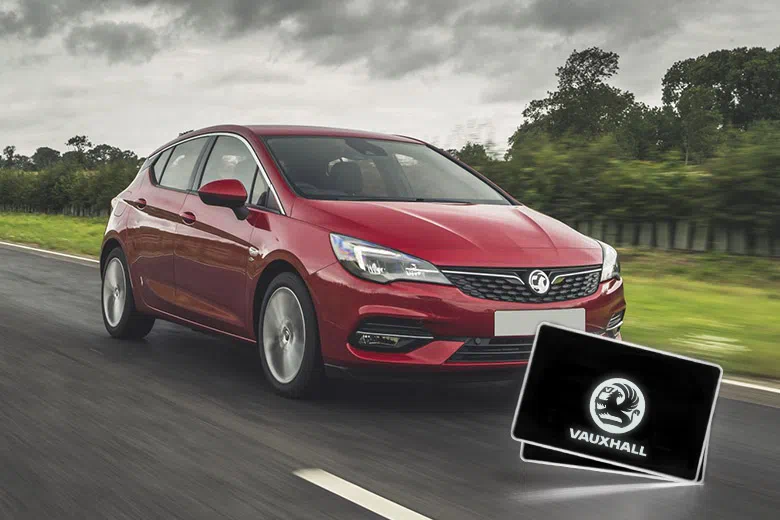 If you want to make your car look more gorgeous and cooler, you can try to install this kind of LED underbody light in your car, it has a variety of bright and beautiful colors and modes, you can switch freely. The installation is very simple, will not damage the car itself, at the same time, it will create a pleasant and comfortable atmosphere for you.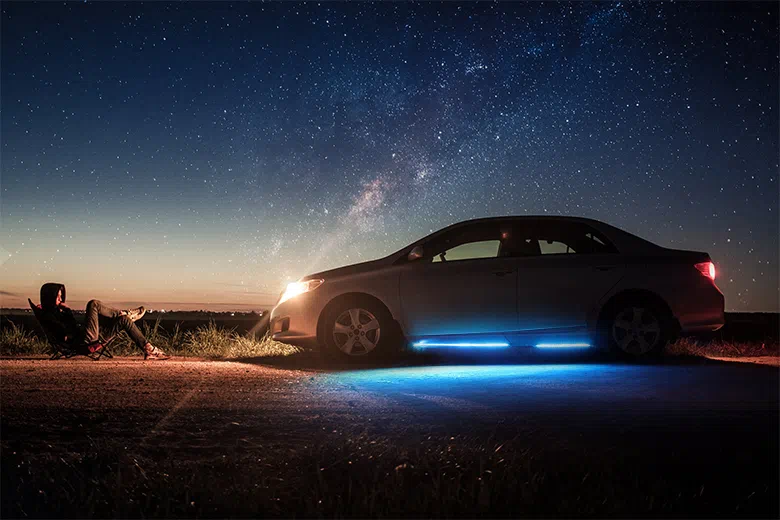 The stylish interior lights break the dullness of life. When the light is projected in the car, it not only provides you with illumination, but also looks particularly gorgeous, making you feel happy and eliminating driving fatigue.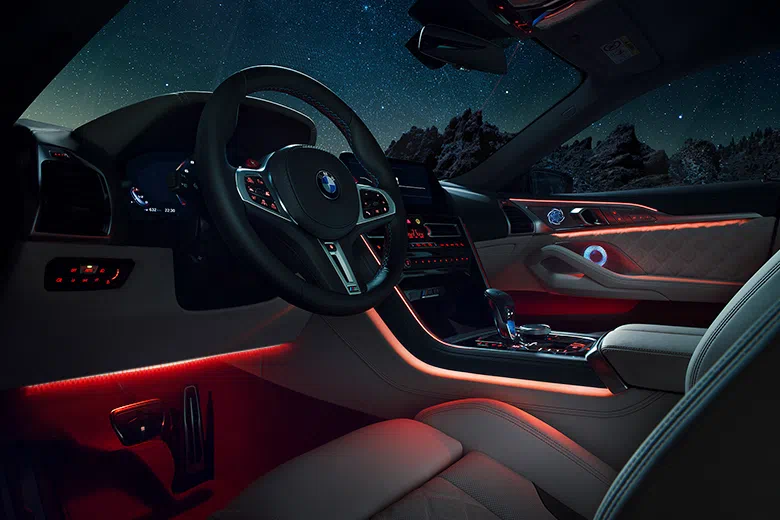 This daytime running light can bring you clearer vision, safer driving and elegant appearance. It has semi-rigid high-power SMD light strips, and the LED in each light strip are continuous patterns without gaps, very bright and cool, and provides a turn signal function.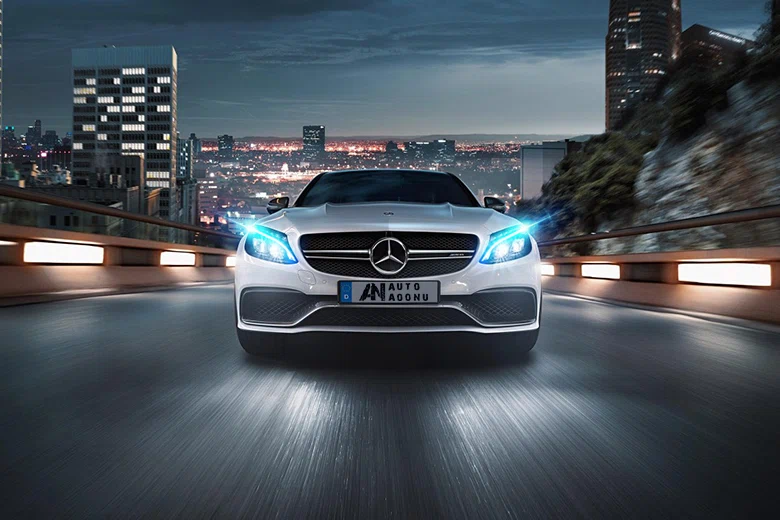 The colorful streamer tailgate light strip allows the driver behind your car to see your clearly. Installing this light bar can not only have a cool car appearance, but also improve driving safety and reduce the occurrence of car rear-end accidents.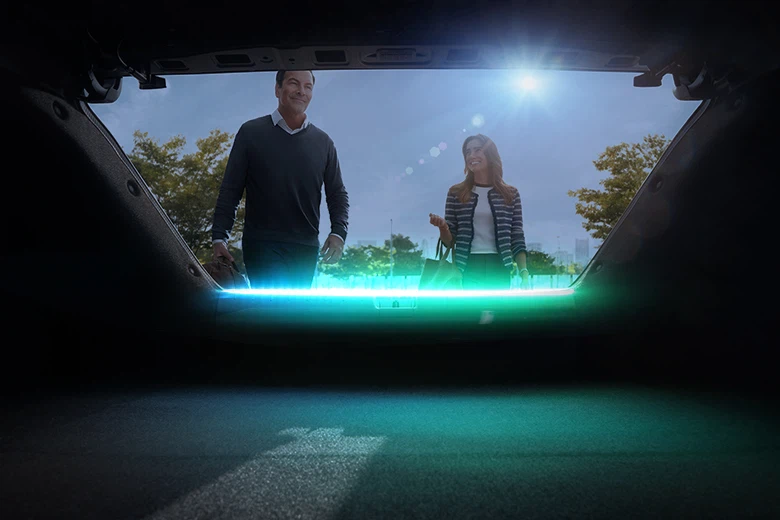 This third brake light has a silicone shell and has good waterproof performance, is not afraid of rain, snow or other weather. It has a long service life, can improve the safety factor, and allows the car behind to better identify and see your car, preventing and reduce the occurrence of rear-end collisions and other accidents.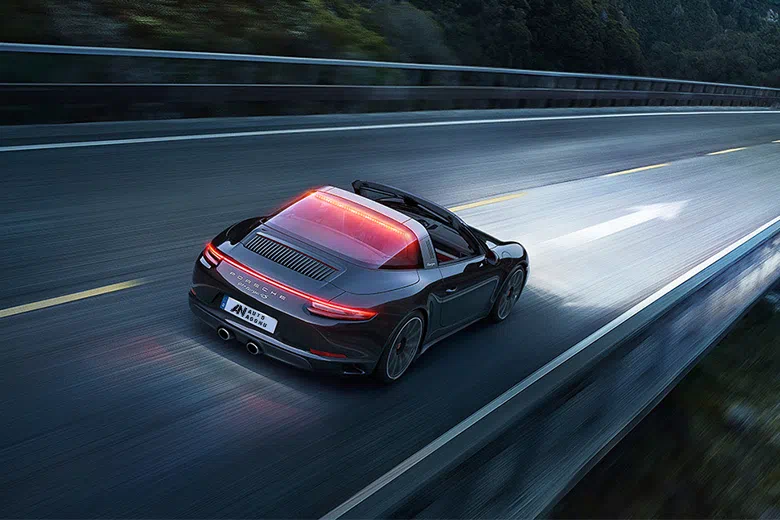 This Vauxhall LED cup holder coasters can enhance your driving or riding experience. The soft light emitted during driving can help you easily pick up the kettle and surrounding things without having to look at it, which improves your driving safety. At the same time, the soft brightness is comfortable and will not affect your driving at all. We also provide customized services, you can custom the LOGO you want on the coaster.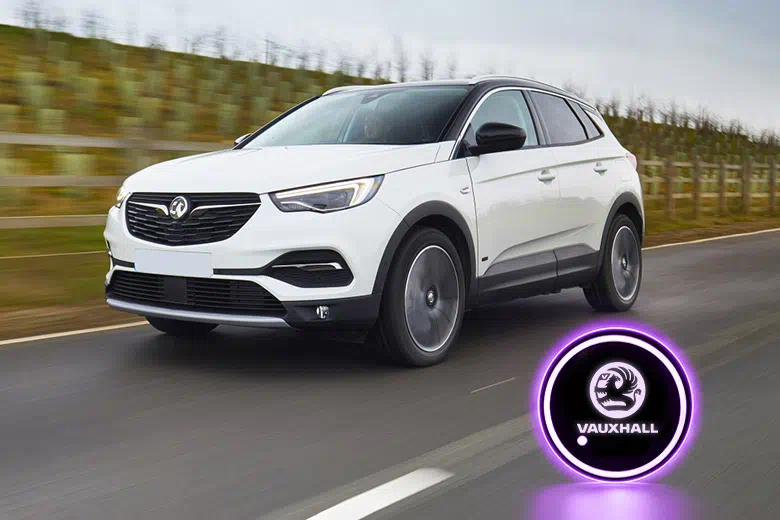 If you want to improve the environment in your car, you can look at this Vauxhall LED aromatherapy diffuser, which has 7 good-smelling scents, and can create a fresh and pleasant environment for your car. It also has 7 soft and beautiful lighting colors to make your journey more perfect.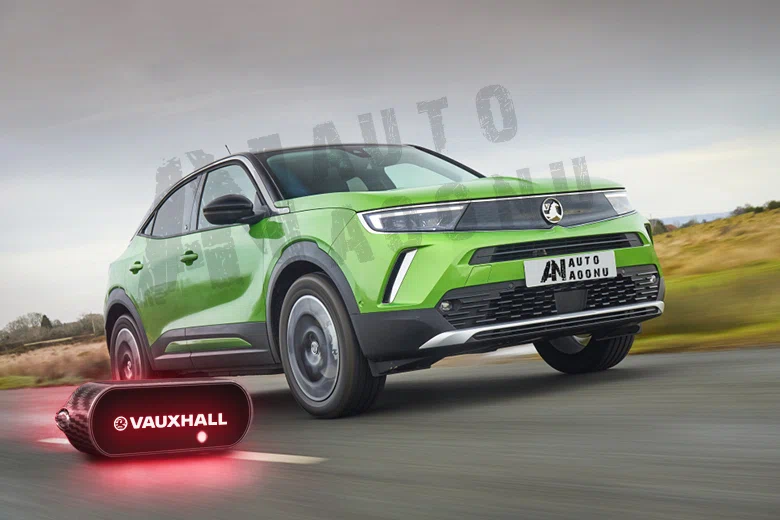 This LED whip lights has strong waterproof, resistance to high or low temperatures, protected from road conditions and debris, and can be used in scorching sun, strong wind, rain, snow and other weather. It has a service life of more than 50, 000 hours and lots of cool colors.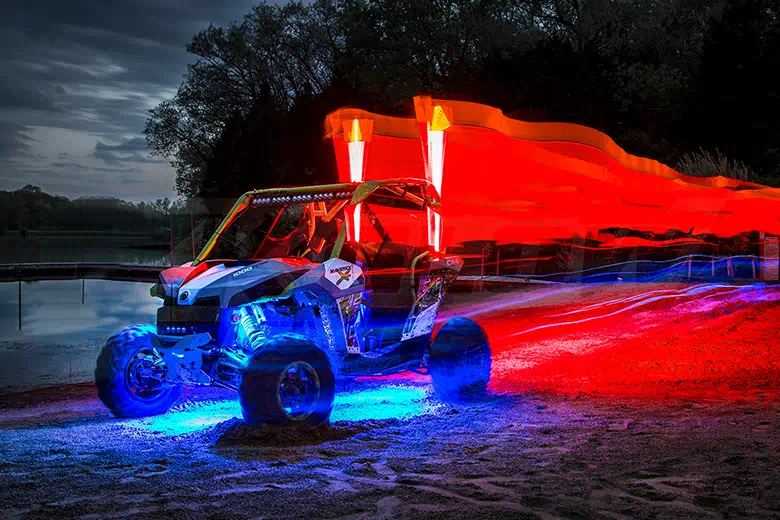 If you want a fresh and pleasant environment inside your car, you can take a look at these aromatherapy boxes. They have a variety of scented balsams to choose from. Every scent does not smell bad, it is very mild and fresh. Its appearance is also very small and exquisite, does not take up space, and looks very high-end. It is also convenient to use.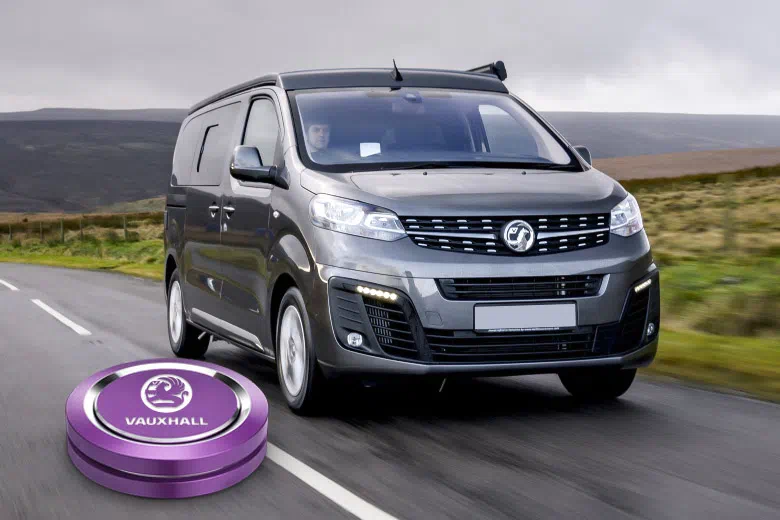 Vauxhall's car-making history began in 1903 and was acquired by General Motors in 1925. Sales of various Vauxhall models under General Motors continued to increase. Until now, Vauxhall is still one of the largest automakers in the UK.
During the First World War, Vauxhall produced a large number of D-type Vauxhall. This is a version of C-Type, which competes in the competition of Prince Henry. Type D has the same chassis, but the engine has been derated. Type D was used as a passenger car for the British Army. Vauxhall Viva was launched in Australia in May 1964. FD Victor was released at the Earls Court Motor Show, which is considered to be one of Vauxhall's best all-English styling jobs.
With its Astra series, Vauxhall replaced the obsolete Viva, entered the modern family hatchback market, and was quickly welcomed by buyers. Astra was a modified version of the first front-wheel drive Opel Kadett launched in 1979 and sold with Astra for several years. A new aerodynamic design, Astra, was introduced in 1984, further enhancing its position in the market. Its aerodynamic design is reminiscent of Ford's larger Sierra. Astra became European Car of the Year and was the first Vauxhall to do so. Astra was also relaunched in 1991 and sold well, thus narrowing the gap between itself and Ford escort.
The Vauxhall Corsa is one of the most well-known models in the UK and once topped the list of super mini car sales in the UK. It is very common on the roads of the UK. Corsa was produced in 1993 to replace the aging Nova. Corsa A is also known as Vauxhall Nova. Corsa B is the first product to adopt the Corsa name and is sold worldwide in the form of hatchbacks and four-door sedans. Corsa C came out in 1999 and launched in October 2000. General Motors calls this new chassis Gamma and uses it in many other models. In 2002, 2003 and 2004, the Corsa C was the most popular subminiature car in the UK and the second most popular car. Corsa D was jointly developed by General Motors and Fiat and won the 2007 Car Award. The car is also used as a villain car and extreme stunt performance in Disney's Hollywood Studios in "Lights, Cars, Actions". In the early stages of development, the designer dared to apply the image of the shark to the interior. He hides it nicely so that it has never been removed and is functional in all production models (it is located on the hinge of the glove box). Corsa E has the same appearance and internal dimensions, but the external panel is new. It looks more like other Vauxhall models, but with a very small form factor.
Vauxhall Adam, a city car, was released at the Paris Motor Show in 2012. It was launched to attract those who pursue fashion. Adam adopts a three-door, four-seater design and is positioned as a small car. Adam's name is also derived from Opel founder Adam Opel. The whole series is also equipped with a start and stop system, and the transmission system is a 5-speed manual transmission. Adam will also be the first Vauxhall model to use the latest 1.0T engine with direct injection and supercharging systems, and match the latest 6-speed transmission.
Vauxhall Insignia produced four new engines, three gasoline and one diesel. In terms of appearance, it added some neat strip exhaust trims on the rear bumper and the redesigned front bumper, and reinstalled a pair of fog lights. The headlights also have a slimmer profile, and the grille has additional chrome details. These designs all reflect the style of Vauxhall, just like the new Corsa.
If you own a VAUXHALL model, then you can definitely be proud of your vehicle. On AOONUAUTO, we provide you with high-quality VAUXHALL accessories, you can customize according to your own needs, and we will provide you with professional customized services. You can also find a variety of high-quality accessories on our website. We cover various styles of accessories, and there is always one that belongs to your favorite style. If you want to know more about parts or accessories, our customer service department is always ready to answer any questions you may encounter.
Model reference:
ADAM (M13), AGILA Mk I (A) (H00), AGILA Mk II (B) (H08), AMPERA (R12), ANTARA (L07), ASTRA, ASTRA Estate, ASTRA Hatchback, ASTRA Mk II Belmont (T85), ASTRA Mk II Convertible (T85), ASTRA Mk II Estate (T85), ASTRA Mk II Hatchback (T85), ASTRA Mk III (F) Convertible (T92), ASTRA Mk III (F) Estate (T92), ASTRA Mk III (F) Hatchback (T92), ASTRA Mk III (F) Sedan (T92), ASTRA Mk IV (G) Convertible (T98), ASTRA Mk IV (G) Coupe (T98), ASTRA Mk IV (G) Estate (T98), ASTRA Mk IV (G) Hatchback (T98), ASTRA Mk IV (G) Sedan (T98), ASTRA Mk V (H) (A04), ASTRA Mk V (H) Estate (A04), ASTRA Mk V (H) Sport Hatch (A04), ASTRA Mk V (H) TwinTop (A04), ASTRA Mk VI (J) (P10), ASTRA Mk VI (J) Estate (P10), ASTRA Mk VI (J) GTC (P10), ASTRA Mk VI (J) Sedan (P10), ASTRA Mk VII (K) (B16), ASTRA Mk VII (K) Estate (B16), ASTRAMAX (T85), ASTRAVAN Mk III (F) (T92), ASTRAVAN Mk IV (G) (T98), ASTRAVAN Mk V (H) (A04), BRAVA Pickup (TF0, TF1), CALIBRA (C89), CARLTON Mk II Estate, CARLTON Mk II Sedan, CARLTON Mk III Estate (V87), CARLTON Mk III Sedan (V87), CASCADA Convertible (W13), CAVALIER, CAVALIER CC, CAVALIER Coupe, CAVALIER Mk II Convertible (J82), CAVALIER Mk II Estate (J82), CAVALIER Mk II Hatchback (J82), CAVALIER Mk II Sedan (J82), CAVALIER Mk III Hatchback (J89), CAVALIER Mk III Sedan (J89), CAVALIER Sedan, CHEVETTE Estate, CHEVETTE Hatchback, CHEVETTE Sedan, COMBO Mk I (B) (S93), COMBO Mk II (C) Box Body / Estate (F25), COMBO Mk III (D) Box Body / Estate (X12), COMBO TOUR Mk II (C) (F25), CORSA Convertible, CORSA Mk I (B) (S93), CORSA Mk II (C) (X01), CORSA Mk III (D) (S07), CORSA Mk IV (E) (X15), CORSAVAN Mk I (B) (S93), CORSAVAN Mk II (C) (X01), CORSAVAN Mk III (D) (S07), CORSAVAN Mk IV (E) (X15), CRESTA Estate, CRESTA Sedan, CROSSLAND X (P17), FIRENZA Coupe, FRONTERA Mk I (A) (U92), FRONTERA Mk I (A) Sport (U92), FRONTERA Mk II (B) (U99), GRANDLAND X (A18), INSIGNIA Mk I (A) Country Tourer (G09), INSIGNIA Mk I (A) Hatchback (G09), INSIGNIA Mk I (A) Sedan (G09), INSIGNIA Mk I (A) Sports Tourer (G09), INSIGNIA Mk II (B) Country Tourer (Z18), INSIGNIA Mk II (B) Hatchback (Z18), INSIGNIA Mk II (B) Sports Tourer (Z18), MAGNUM Coupe, MAGNUM Estate, MAGNUM Sedan, MERIVA Mk I (A) (X03), MERIVA Mk II (B) (S10), MOKKA / MOKKA X (J13), MONARO (VY, VZ), MONTEREY (M92), MONTEREY Mk II (M98), NOVA Hatchback (S83), NOVA Sedan (S83), NOVAVAN (S83), OMEGA (B) Estate (V94), OMEGA (B) Sedan (V94), ROYALE, ROYALE Coupe, SENATOR, SENATOR Mk II (B) (V88), SIGNUM (Z03), SIGNUM 5-door hatchback, SINTRA (APV), SPEEDSTER (E01), TIGRA Mk I (S93), TIGRA TwinTop (X04), VECTRA (B) Estate (J96), VECTRA (B) Hatchback (J96), VECTRA (B) Sedan (J96), VECTRA Mk II (C) (Z02), VECTRA Mk II (C) Estate (Z02), VECTRA Mk II (C) GTS (Z02), VELOX Estate, VELOX Sedan, VENTORA Sedan, VICEROY Sedan, VICTOR, VICTOR Estate, VISCOUNT, VIVA, VIVA (C16), VIVA Coupe, VIVA Estate, VX Estate, VX Sedan, VX220 Convertible (E01), VXR8 Estate (E), VXR8 MALOO (E), VXR8 Sedan (E), ZAFIRA Mk I (A) (T98), ZAFIRA Mk II (B) (A05), ZAFIRA Mk III (P12)