With this LED door sill, when you open the door, the door sill panel will light up and display the name and LOGO of the car, which looks very gorgeous. There is 3M double-sided tape on the back of the sill trim panel, the installation will not damage the car itself. IP67 waterproof, easy to clean, and can work for a long time.
This LED door sill is waterproof, wear-resistant and corrosion-resistant, and can provide good lighting for your car. It has 7 light colors to choose, and it does not have any pollution and radiation, which can help you get on and off the car easily. You can customize the LOGO, and we will provide professional customization services. When you and your passengers open the door and see your LOGO lit up, it will be a pleasant thing.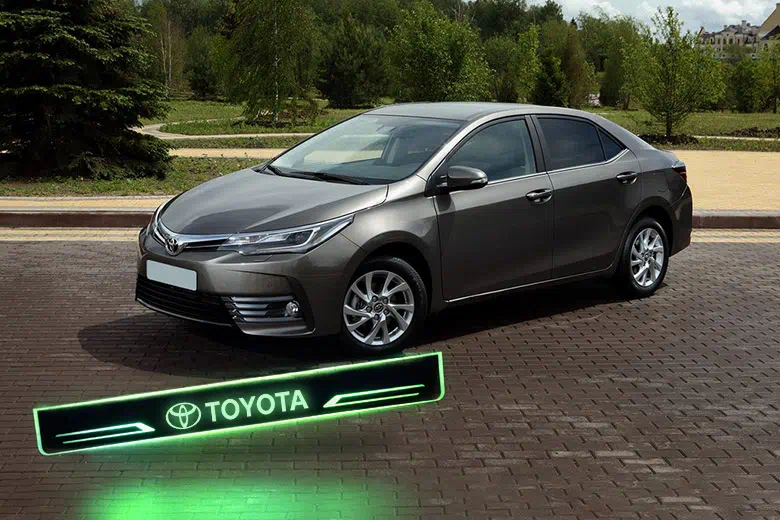 This product is wireless, especially designed for automatic modification enthusiasts. It will not spoil the appearance of your original car, but it will make your driving more interesting! Every time the door is opened, this dazzling LOGO signal light will be projected on the ground and will automatically shut off when the door is closed. The projected LOGO/pattern can also be customized.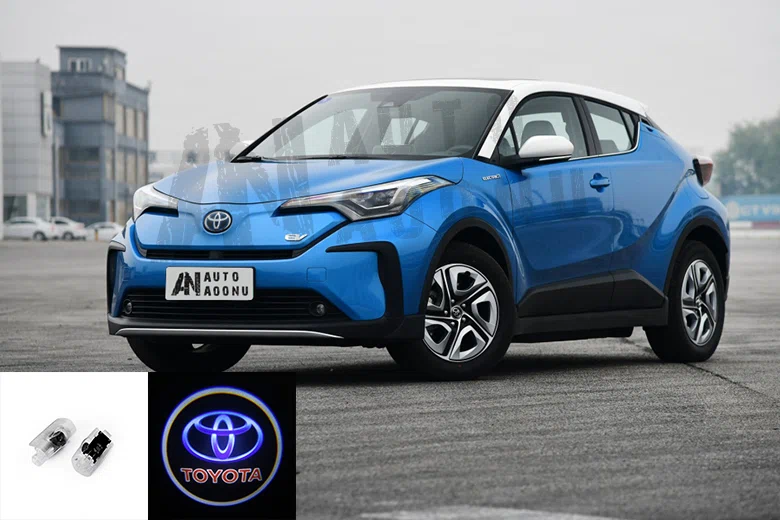 These LED door handle bowl lights are available in a variety of colors, and you can customize them according to your needs. When the inner door handle bowl light is on, you can clearly see the customized LOGO. These luminous door bowl lights make the interior of your car look very elegant and can also provide you with lighting in dark places.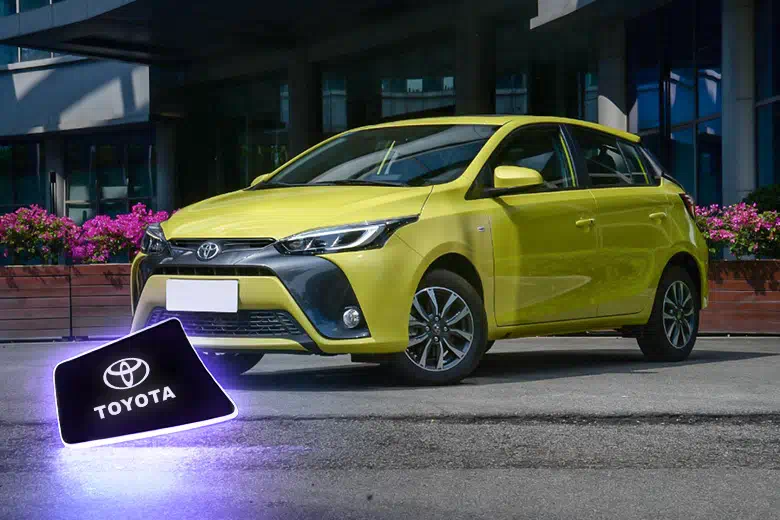 If you want to make the interior of your car more stylish, this LED floor mats is a good choice. Various light colors can be adjusted by remote control. It is waterproof and wear-resistant, easy to install, and suitable for the front and rear seats. You will surely be happy when you are on the road with your family or friends.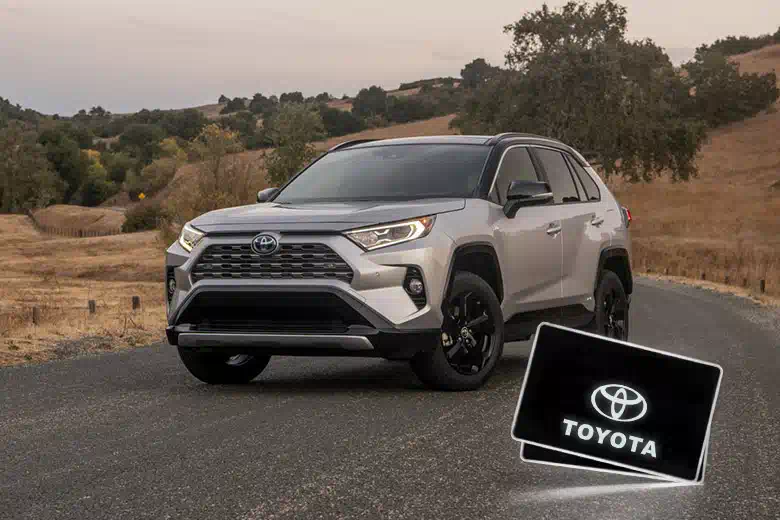 If you want to make your car look more gorgeous and cooler, you can try to install this kind of LED underbody light in your car, it has a variety of bright and beautiful colors and modes, you can switch freely. The installation is very simple, will not damage the car itself, at the same time, it will create a pleasant and comfortable atmosphere for you.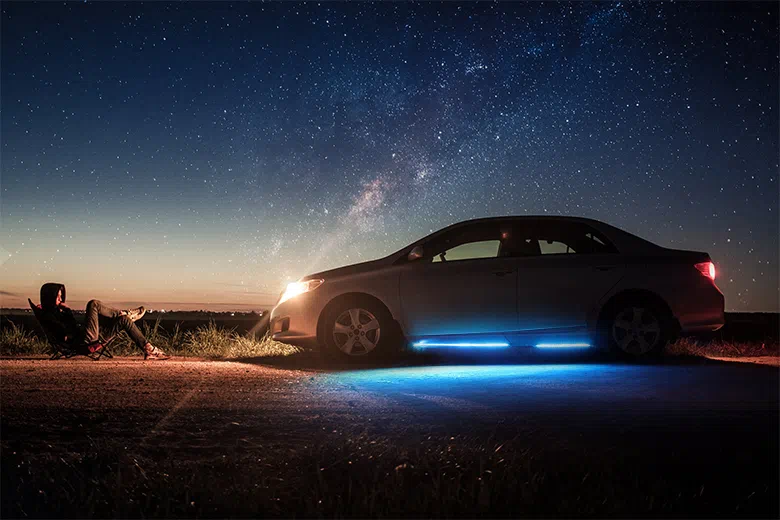 The stylish interior lights break the dullness of life. When the light is projected in the car, it not only provides you with illumination, but also looks particularly gorgeous, making you feel happy and eliminating driving fatigue.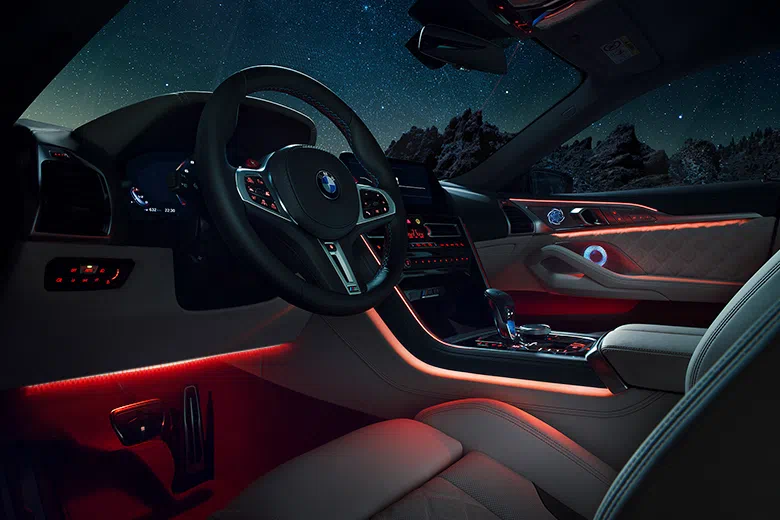 This daytime running light has a cool appearance and is available in a variety of colors. The RF remote control can be used to select and switch modes, which is very convenient to use. When providing additional custom lighting, a turn signal function is also provided. At the same time, the installation is also very simple, and it can be installed without breaking the original power.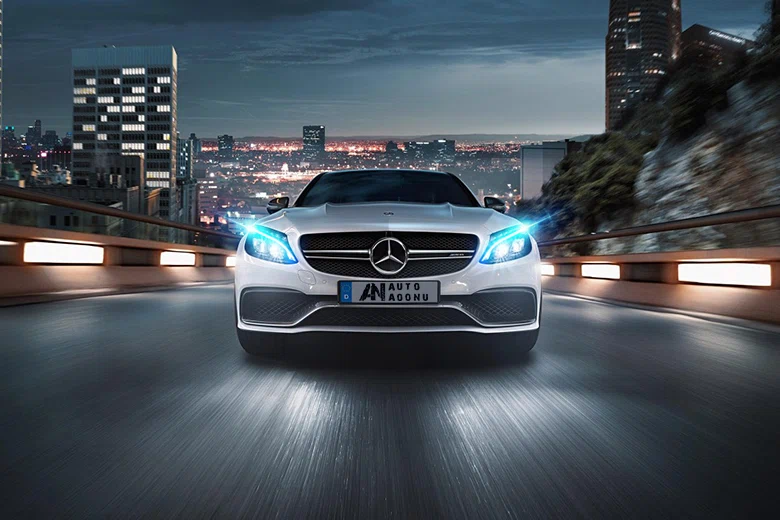 The tailgate light bars are made of high-quality materials, and the taillights are sealed all-weather to prevent dust and water droplets from damaging the interior. And it has an IP67 waterproof rating, allowing you to drive worry-free even in heavy rain or snowy weather. Moreover, this taillight is brighter than ordinary taillights, so your safety is more guaranteed.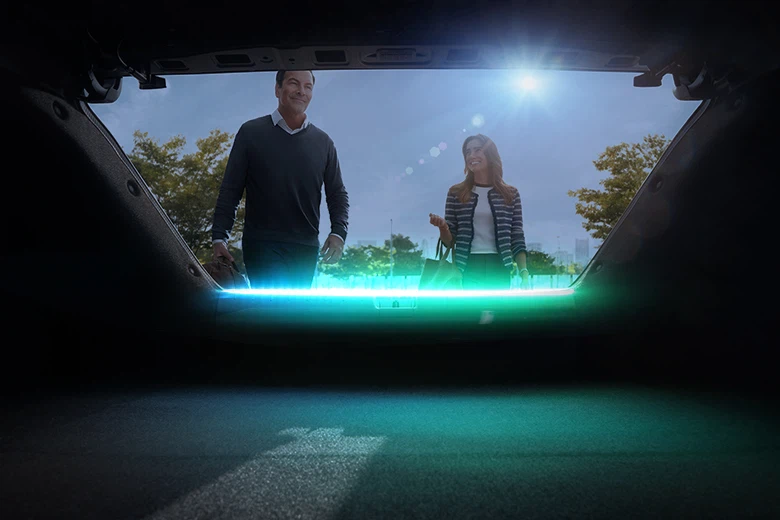 Using this third brake light, when you brake, it can emit a brighter red light than an incandescent lamp, which better protects your safety. It is waterproof, pollution-free and durable. The installation is simple and will not damage your car.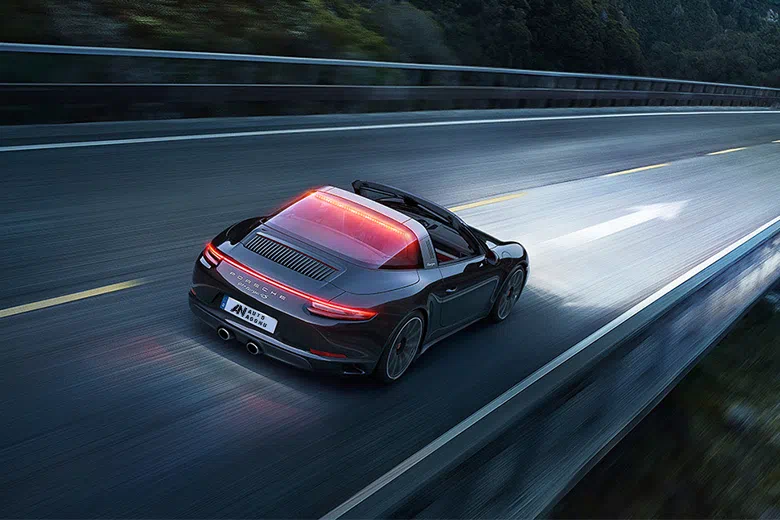 This LED coasters with customizable patterns is made of wear-resistant scratch-resistant acrylic sheet, which is resistant to high temperature and corrosion. You can safely put the cup on the coaster. It can make your car look very beautiful, the light is soft, it will not affect your vision during driving, and it can give you enough light in the dark area to help you easily pick up the water glass and surrounding things.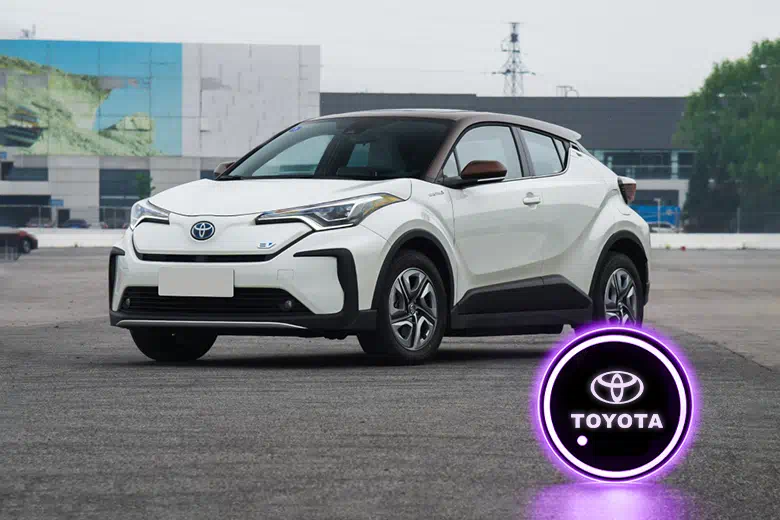 This LED aromatherapy diffuser can provide you with a fresh and comfortable car environment. It has a simple and stylish appearance. The soft light it emits while decorating your car, the good smell it emits also adds charm to your car.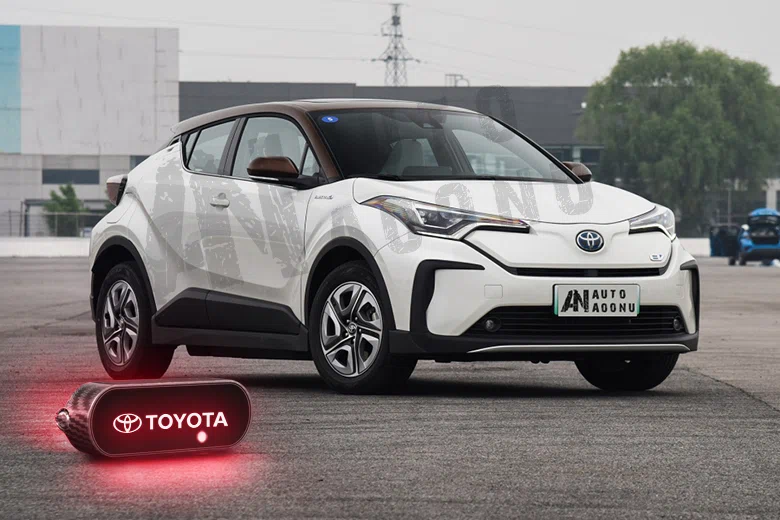 This LED whip lights is waterproof, shockproof and almost indestructible. It is easy to install and add creative lighting to the vehicle or as a warning sign. IP67 waterproof rating, excellent heat dissipation and sturdy LED, the service life exceeds 50, 000h. it has variety of lighting colors and several brightness levels.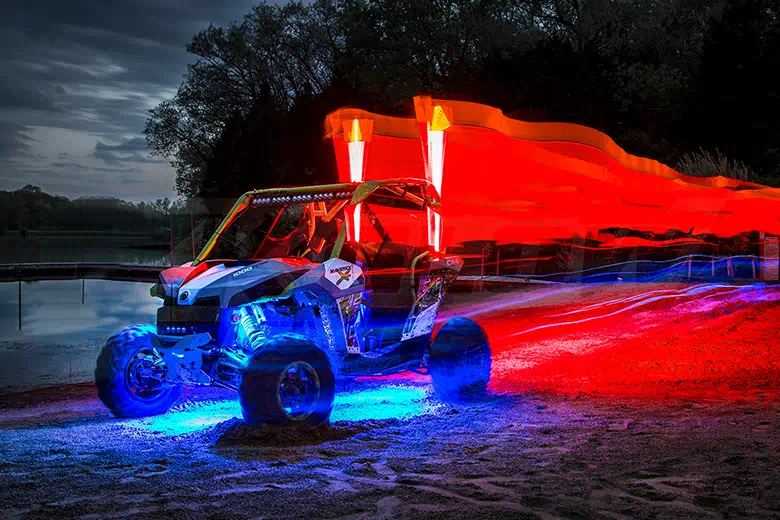 If you want a fresh and pleasant environment inside your car, you can take a look at these aromatherapy boxes. They have a variety of scented balsams to choose from. Every scent does not smell bad, it is very mild and fresh. Its appearance is also very small and exquisite, does not take up space, and looks very high-end. It is also convenient to use.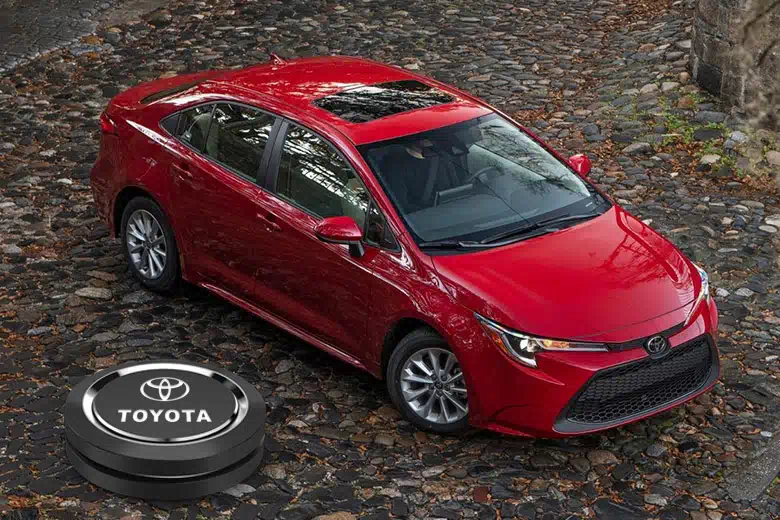 Toyota is one of the world's top ten automotive industry companies and the world's largest automotive company. Toyota Kiichiro established the Automotive Department at Toyota Industries Corporation in 1933. In 1937, the Automotive Department formally separated from Toyota Industries Corporation and established Toyota Motor Industries. In the early days, Toyota has always adhered to the creed that imitation is simpler than manufacturing, looking for breakthroughs in the ever-changing market and crises. It has created a number of sales myths, and on this basis it has further created its own luxury car brand.
The first-generation Crown released in 1955, with its front wheel independent suspension and low-floor frame, became a Japanese-made car with the same structure as European cars at that time and was mass-produced. Since then, Crown has continued to develop with the goal of special-purpose vehicles in Japan, becoming a conservative and official vehicle in Japan, and it has also begun to be used as a commercial vehicle.
Before 1966, Toyota's car product sales had always been with the Crown as the main force, until the dazzling debut of Corolla. Corolla can be said to be the most successful model in Toyota's history. It brings Toyota into an unprecedented bright future. In 1983, in order to compete with Honda's Accord series in the North American market, Toyota launched the Camry. The first-generation Camry has a wheelbase of 2600mm and was equipped with a 1.8L, 2.0L inline four-cylinder engine. It was equipped with a 5-speed manual transmission and a 4-speed automatic transmission. After the birth of the first-generation Camry, it has almost become Toyota's most popular model besides the Corolla.
In the 1990s, Toyota began to continuously introduce new cars. The new car launched includes a full-size pickup Toyota T100 and subsequent Tundra. As for sedans, the third/fourth generation Camry and the seventh/eighth generation Corolla were launched one after another, and a brand new urban SUV-RAV4 was also launched. It can be said that the launch of RAV4 has created a new concept of urban SUV. In 1997, Toyota also began to produce the best-selling hybrid model on the market today-Toyota Prius.
Toyota have more than 30 sub-brands, covering two major areas: passenger cars and commercial vehicles. Passenger cars extend from sedans to sports cars, SUVs, and MPVs. Commercial vehicles include small and medium-sized buses, pickups and trucks. There are several product brands under each type of vehicle types. For example, the mid-level car has multiple product brands such as Corona, Corolla, Tercel, and Carina. Toyota's advanced technology and excellent quality are highly respected by people all over the world. AOONUAUTO Toyota auto accessories and lighting parts are diverse, practicality and beauty coexist. We provide professional customized services, dedicated to providing you with the products you like and you want. Decorate your Toyota car to make it more dazzling.
Model reference:
1000 (KP3), 1000 Box (KP36V), 4 RUNNER (N1), 4 RUNNER (N18), 4 RUNNER (N21), 4 RUNNER (N28), 4 RUNNER (N5, N6, N7), 4RUNNER Fourth generation, AGYA (B1), ALLION I (T24), ALLION II (T26), ALPHARD (H1), ALPHARD / VELLFIRE (H2), ALPHARD / VELLFIRE (H3), ALTEZZA (E1), ALTEZZA GITA Estate (XE1), AQUA (NHP1), ARISTO (S14), ARISTO (S16), ASCENT Hatchback, ASCENT Sedan, AURION (V4), AURION (V5), AURIS (E15), AURIS (E18), AURIS Box (E15), AURIS TOURING SPORTS Estate (E18), AURIS VAN Box (E18), AURIS VAN Box (NDE15), AVALON Sedan (X1), AVALON Sedan (X2), AVALON Sedan (X3), AVALON Sedan (X4), AVANZA (F60), AVANZA (F65), AVANZA II (F65), AVENSIS (T22), AVENSIS (T25), AVENSIS Estate (T22), AVENSIS Estate (T25), AVENSIS Estate (T27), AVENSIS Liftback (T22), AVENSIS Sedan (T25), AVENSIS Sedan (T27), AVENSIS VERSO (M2), AYGO (B1), AYGO (B4), AYGO Box (B1), bB I (NCP3), bB II (QNC2), BLADE MASTER, BLIZZARD (D2), BREVIS (JCG1), CALDINA Estate (T19), CALDINA Estate (T21), CALDINA Estate (T24), CALYA (B401), CAMI Closed Off-Road Vehicle (J1), CAMRY (V1), CAMRY (V2), CAMRY (V7, VA7, VH7), CAMRY (XV40), CAMRY Estate (V1), CAMRY Estate (V2), CAMRY Liftback (V1), CAMRY Sedan (V1), CAMRY Sedan (V3), CAMRY Sedan (V4), CAMRY Sedan (V5), CARIBE Estate, CARINA (TA1), CARINA (TA4L, TA6L), CARINA E (T19), CARINA E Sedan (T19), CARINA E Sportswagon (T19), CARINA ED (T16), CARINA Estate (A6), CARINA II (T15), CARINA II (T17), CARINA II Estate (T17), CARINA II Sedan (T15), CARINA II Sedan (T17), CARINA Sedan (T21), CARRI Van (E9), CAVALIER Coupe (E-TJG00), CELICA (A4), CELICA (A6), CELICA (T16), CELICA Convertible (T16), CELICA Convertible (T18), CELICA Convertible (T20), CELICA Coupe (A2), CELICA Coupe (A4), CELICA Coupe (A6), CELICA Coupe (T16), CELICA Coupe (T18), CELICA Coupe (T20), CELICA Coupe (T23), CELICA Hatchback (T16), CELSIOR (UCF1), CELSIOR (UCF2), CELSIOR (UCF3), CENTURY (G4), CENTURY (G5), CENTURY (G6), CHASER (X10), CHASER (X8, X7), CHASER (X9), C-HR (X1), CONDOR, CONQUEST (E90), COROLLA (E10), COROLLA (E11), COROLLA (E12), COROLLA (E21), COROLLA (E7), COROLLA (E8), COROLLA (E9), COROLLA (KE), COROLLA ALTIS, COROLLA Axio (E140,E150), COROLLA Box (E11), COROLLA Compact (E10), COROLLA Compact (E11), COROLLA Compact (E9), COROLLA Coupe (AE86), COROLLA Coupe (E9), COROLLA Coupe (KE), COROLLA Estate (E10), COROLLA Estate (E11), COROLLA Estate (E12), COROLLA Estate (E14), COROLLA Estate (E16), COROLLA Estate (E7), COROLLA Estate (TE72), COROLLA FX Compact (E8B), COROLLA Hatchback (E15), COROLLA Hatchback (E7), COROLLA Hatchback (KE, TE), COROLLA LEVIN Coupe (E10), COROLLA LEVIN Coupe (E11), COROLLA Liftback (E10), COROLLA Liftback (E11), COROLLA Liftback (E8), COROLLA Liftback (E9), COROLLA RUMION (E15), COROLLA Sedan (E12), COROLLA Sedan (E15), COROLLA Sedan (E16), COROLLA Sedan (E18, ZRE1), COROLLA Station Wagon (E9), COROLLA Verso (E12), COROLLA Verso (ZER, ZZE12, R1), CORONA (RT1), CORONA (T1), CORONA Estate, CORONA Estate (RT118), CORONA Estate (T14), CORONA Estate (T17), CORONA EXSIOR (X9), CORONA Hatchback, CORONA Hatchback (T13), CORONA Hatchback (T17), CORONA Sedan (T14), CORONA Sedan (T17), CORONA Sedan (T19), CORONA Sedan (T21), CORSA Hatchback, CORSA Sedan, CORSA Sedan (L4), CRESSIDA Estate (X7), CRESSIDA Estate (X8), CRESSIDA Sedan, CRESSIDA Sedan (X3), CRESSIDA Sedan (X6), CRESSIDA Sedan (X7), CRESSIDA Sedan (X8), CRESSIDA Station Wagon (X3), CRESSIDA Station Wagon (X6), CRESTA (X7), CRESTA Estate, CRESTA Sedan, CRESTA Sedan (X8), CROWN COMFORT (S1), CROWN COMFORT (S10), CROWN Estate, CROWN Sedan (CRS, JZS, GRS18, UZS), CROWN Sedan (GRS21, AWS21), CROWN Sedan (S1), CROWN Sedan (S13), CROWN Sedan (S14, S15, S13), CROWN Sedan (S17), CROWN Sedan (S20), CROWN Station Wagon (S1), CURREN Coupe, CURREN Coupe (ST20), DARIO TERIOS Closed Off-Road Vehicle, DUET, DUET (M11, M10), ECHO Hatchback (NCP13, NCP12), ECHO Sedan (P1), ESQUIRE (R8), ETIOS (K1), ETIOS Sedan (K1), FJ CRUISER (GSJ1), FORTUNER (N15, N16), FORTUNER (N5, N6), FUNCARGO, GAIA (M1), GRANVIA (H2, H1), GT 86 Coupe (ZN6), HARRIER, HARRIER (U1), HARRIER (U3), HARRIER (U6), HIGHLANDER / KLUGER (U2), HIGHLANDER / KLUGER (U4), HIGHLANDER / KLUGER (U5), HIGHLANDER First generation, HIGHLANDER Second generation, HILUX Closed Off-Road Vehicle (LN, KZN1, VZN1), HILUX Closed Off-Road Vehicle (N1), HILUX II Pickup (N2), HILUX III Pickup (N3, N4), HILUX IV Pickup (N5, N6), HILUX Platform/Chassis (LN, N1), HILUX Platform/Chassis (N1, N2), HILUX V Pickup (N, KZN1, VZN1), HILUX VI Pickup (N1), HILUX VII Pickup (N1, N2, N3), HILUX VIII Pickup (N1), HILUX VIII Platform/Chassis (N1), INNOVA I (N4), INNOVA II (N14), IQ (J1), IQ 3-door hatchback, ISIS (M1), IST (NCP6), LAND CRUISER (J4, J5), LAND CRUISER (J6), LAND CRUISER (J7), LAND CRUISER 100 (J1), LAND CRUISER 200 (J2), LAND CRUISER 80 (J8), LAND CRUISER 90 (J9), LAND CRUISER Hardtop (J7), LAND CRUISER Pickup (J4), LAND CRUISER Pickup (J7), LAND CRUISER PRADO (J12), LAND CRUISER PRADO (J15), LAND CRUISER VAN (J15), LEXCEN (VN, VP), LEXCEN (VS, VR), LEXCEN Estate (VN), LEXCEN Estate (VP), LEXCEN Estate (VR), LEXCEN Estate (VS), MAJESTA, MARK II Estate, MARK II Estate (X1, V2), MARK II Sedan, MARK II Sedan (X10), MARK II Sedan (X11), MARK X I (GRX12), MARK X II (GRX13), MARK X ZiO (A1), MATRIX (E13), MATRIX (E14), MEGA CRUISER (BXD2), MIRAI (JPD1), MR 2 I (AW1), MR 2 II (SW2), MR 2 III (ZZW3), NADIA (SXN1), NOAH/VOXY (R6), NOAH/VOXY (R7), NOAH/VOXY (R8), OPA (ZCT1, ACT1), ORIGIN (JCG1), PASEO Convertible (EL54), PASEO Coupe (EL44), PASEO Coupe (EL54), PASSO (M7A), PASSO (NC1, XC1), PASSO (NGC3, KGC3), PASSO SETTE (M5E), PICNIC (XM1), PIXIS EPOCH (LA3), PIXIS EPOCH (LA31, LA30), PIXIS JOY (LA2), PIXIS MEGA MPV (LA7), PIXIS Platform/Chassis (S2), PIXIS SPACE (L58A, L57A), PLATZ (NCP1, SCP1), PORTE (NNP1), PORTE II (P14), PREMIO (T24), PREMIO (T26), PREVIA (R1, R2), PREVIA (R3), PREVIA III (R2, R5), PRIUS (W3), PRIUS (W5), PRIUS C (NHP10), PRIUS Hatchback (W2), PRIUS PHV (W52), PRIUS PLUS (W4), PRIUS Sedan (W1), PROBOX / SUCCEED (P5), PROGRES (JCG1), QUALIS (F5), RACTIS (P10), RAUM MPV (EXZ1), RAUM MPV (NCZ2), RAV 4 I (A1), RAV 4 I Cabrio (A1), RAV 4 II (A2), RAV 4 III (A3), RAV 4 IV (A4), RUSH Closed Off-Road Vehicle (F700), RUSH Closed Off-Road Vehicle (F800), SAI (AZK1), SCEPTER Coupe (V15), SCEPTER Estate, SCEPTER Sedan, SEQUOIA (K3, K4), SEQUOIA (K6), SERA Coupe (EXY1), SIENNA (L1), SIENNA (L2), SIENNA (L3), SIENNA Mini Cargo Van (L2), SIENNA Mini Cargo Van (L3), SIENTA (P17), SIENTA (P8), SOARER Coupe (Z1), SOARER Coupe (Z2), SOARER Coupe (Z3), SOLARA Convertible (V2), SOLARA Convertible (V3), SOLARA Coupe (V2), SOLARA Coupe (V3), SOLUNA (AL5), SOLUNA VIOS (P4), SPADE (P14), SPRINTER CARIB (AE11), SPRINTER CARIB Estate (AE11), SPRINTER CARIB Estate (AL25G), SPRINTER CARIB Estate (E9), SPRINTER Hatchback (E1), SPRINTER Hatchback (E9), SPRINTER Sedan (E1), STALLION Estate (F5), STARLET (KP6), STARLET (P7), STARLET (P8), STARLET (P9), STARLET 1000 (KP), STARLET 1000 Kombi (KP), STARLET Estate (KP6), STOUT Pickup (K11), SUCCEED, SUPRA (A7), SUPRA (A8), SUPRA (MA60), T100 Pickup (CK), TACOMA II Pickup (RN6, RN5, LN6, YN6, YN5, LN5), TACOMA Pickup (N1), TACOMA Pickup (N2), TACOMA Pickup (N3), TAMARAW FX (F5), TANK / ROOMY (M9), TARAGO Box, TARAGO Bus, TAZZ (E9), TERCEL (AL2), TERCEL (L1, L2), TERCEL Estate (AL2), TERCEL Hatchback (EL5), TERCEL Hatchback (L3), TERCEL Sedan (L5), TUNDRA First generation, TUNDRA Pickup (K3, K4), TUNDRA Pickup (K5, K6), TUNDRA Second generation, URBAN CRUISER (P1), VANGUARD (A3), VENZA (V1), VEROSSA (X11), VERSO (R2), VERSO S (P12), VIOS / SOLUNA VIOS (P4), VISTA / CAMRY Sedan (V3, V4), VISTA Estate (V5), VISTA Sedan (V5), WILL CYPHA (NCP7), WILL Vi (NCP19), WILL VS (E12), WINDOM, WINDOM (V1), WINDOM (V2), WINDOM (V3), WISH MPV (E1), WISH MPV (E2), YARIS (P1), YARIS (P13), YARIS (P15), YARIS (P9), YARIS / VIOS Sedan (P15), YARIS / VIOS Sedan (P9), YARIS Box (P13), YARIS Sedan (DL2S), YARIS Sedan (P15), YARIS VERSO (P2), YARIS VERSO VAN Box (P2), ZELAS Coupe (AGT20)