Do you want to add style and personality to your car? Customizable Suzuki LED door sill is your good choice. It not only allows your car to have a cool door sill decoration, but also allows you to keep the car door sill from being damaged when you get on and off, and you can see clearly when getting on and off in a dark area to prevent falling.
This LED door sill is very light and thin, but also very strong and wear-resistant. It is waterproof and corrosion resistant, suitable for front and rear doors of cars, and is a very fashionable and high-end auto accessory. I believe that after installing it, your family and friends will sincerely praise it, because it has a very gorgeous light color, high-end appearance, looks pleasant and comfortable, and it is also convenient to get on and off the car.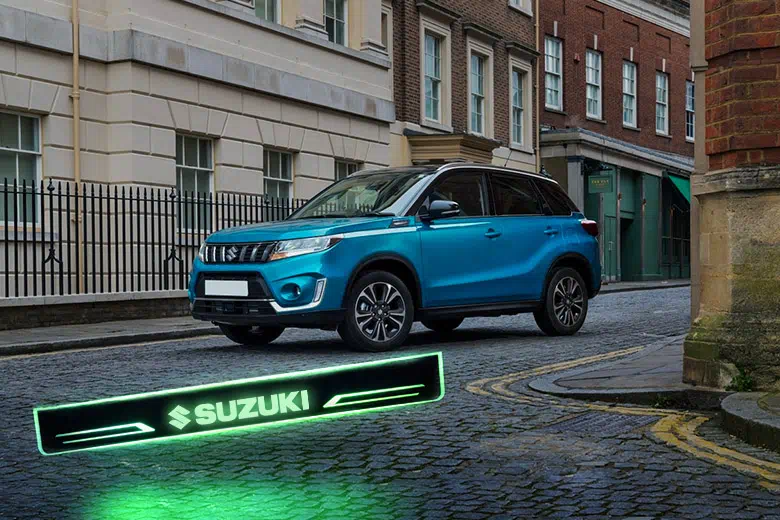 When you use this LED door sign projector, whether you are uber, lyft, taxi driver or professional driver, imagine the moment when your guest or passenger open the door. It must be pleasantly surprised and smiling. Wireless door light requires very low energy while offers high definition and bright lighting.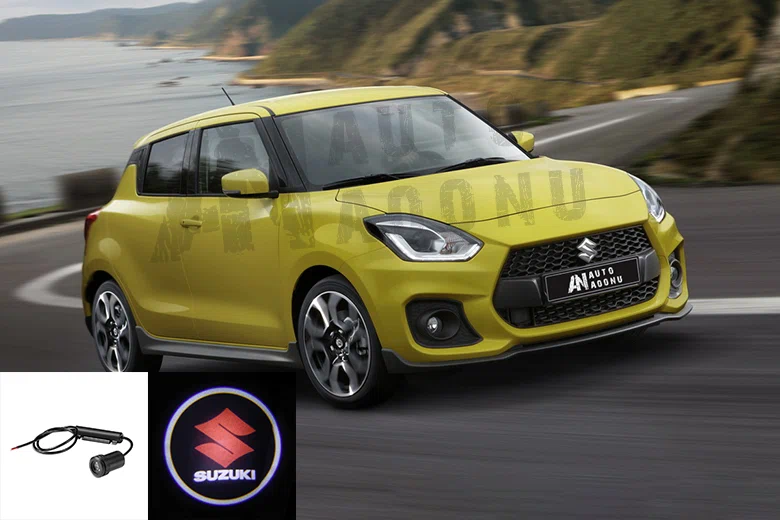 The colorful remote control LED floor mat is a high-end car interior lighting kit. Different colors of lights can create different atmospheres for you. The LOGO correspond to your car's logo. Besides, the logo on the floor mat can also be customized to other logos/patterns. When friends and family ride in your car, these Suzuki LED floor mats will surely surprise them.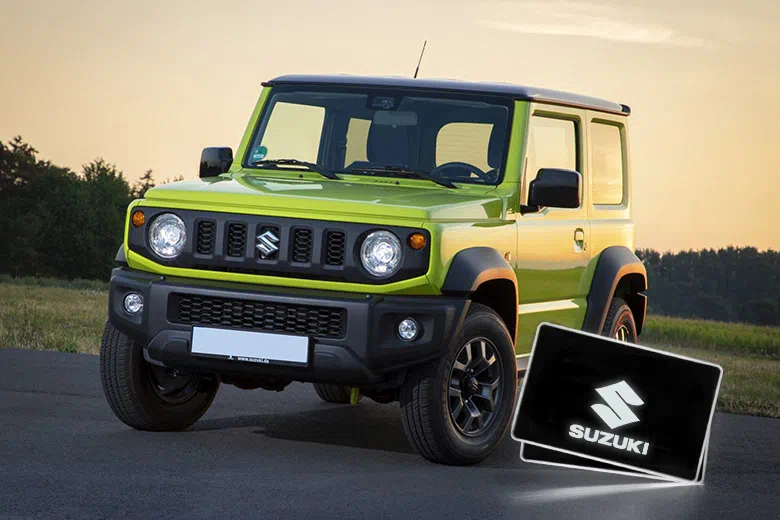 If you are a car modification enthusiast, you can look at this LED underbody light. It is easy to install and highly durable. It has a variety of colors and modes that you can choose freely. When you turn it on, you can instantly upgrade your car to make it look different.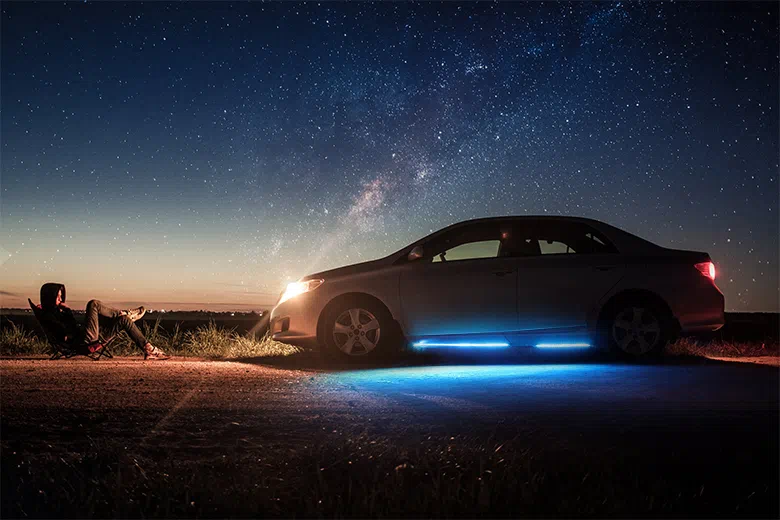 There are a variety of interior mood lights to choose from. Light soft solid color ambient light or bright starry sky light. They are multiple colors of lights and multiple modes to choose from. The light is soft, there is no radiation, it can provide lighting for the car, and it looks very beautiful.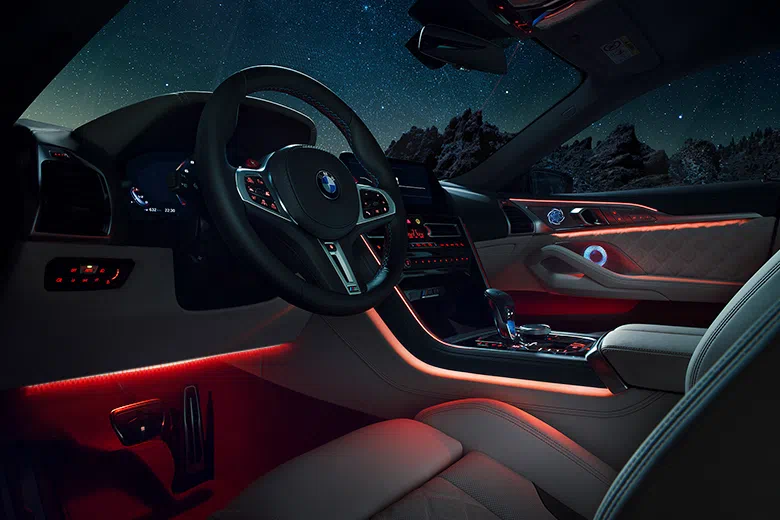 This daytime running light has a cool appearance and is available in a variety of colors. The RF remote control can be used to select and switch modes, which is very convenient to use. When providing additional custom lighting, a turn signal function is also provided. At the same time, the installation is also very simple, and it can be installed without breaking the original power.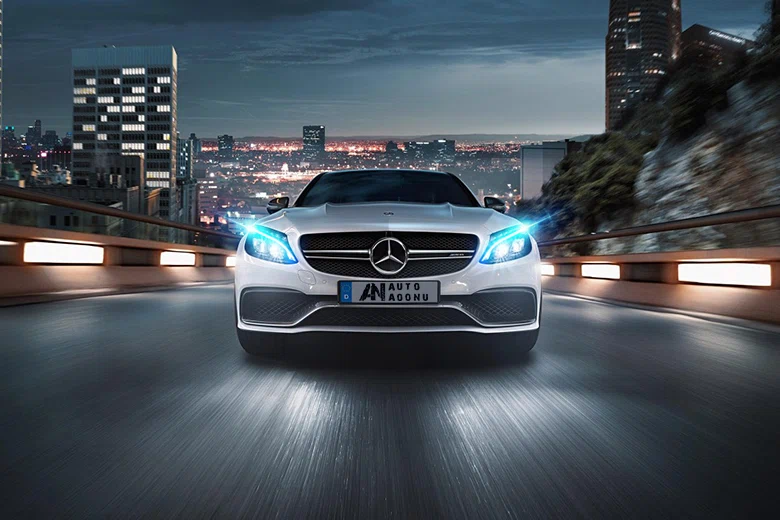 This tailgate light bars have a variety of uses, can display driving lights, turn signal lights and brake lights to remind other drivers in a more conspicuous way. At the same time, it has 3M double-sided adhesive tape, plug and play, quick and easy installation, and will not damage the car itself.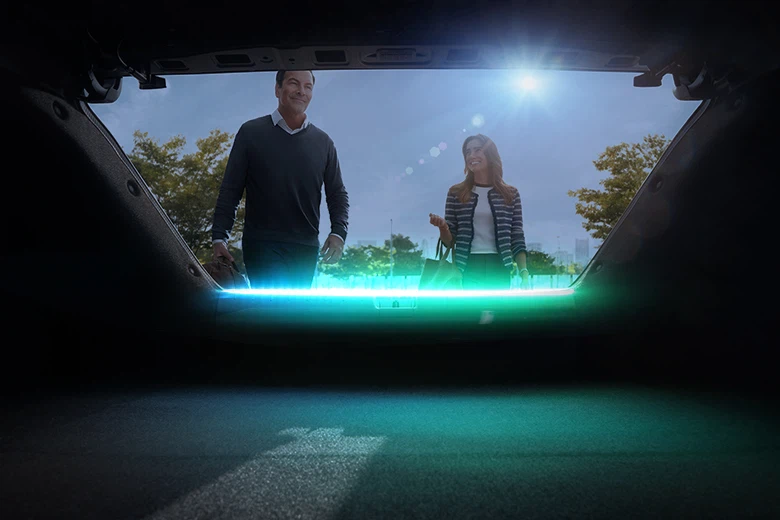 Using this third brake light, when you brake, it can emit a brighter red light than an incandescent lamp, which better protects your safety. It is waterproof, pollution-free and durable. The installation is simple and will not damage your car.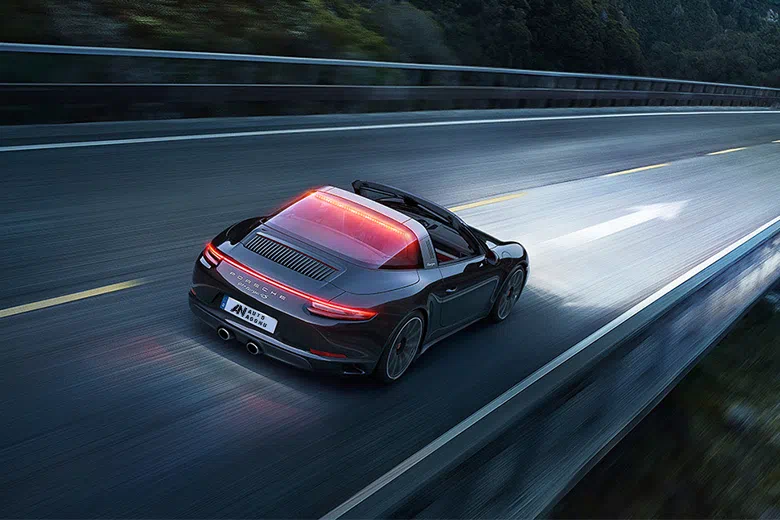 This Suzuki LED coasters for cup holder is not only used for cars, but also for cool car interior LED atmosphere lights decoration. The lighting is bright and very attractive. The LOGO on the coaster can be customized to the pattern you want. When all the LED cup holders are on, your car will look very cool. At the same time, it is waterproof, resistant to high temperature, corrosion and abrasion, so you can use it with confidence.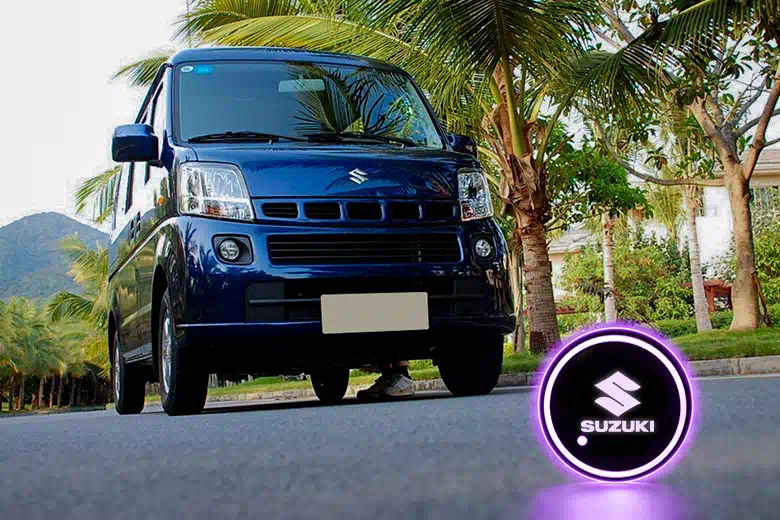 This Suzuki LED aromatherapy diffuser can provide you with a fresh and comfortable car environment. It has a simple and stylish appearance. The soft light it emits while decorating your car, the good smell it emits also adds charm to your car.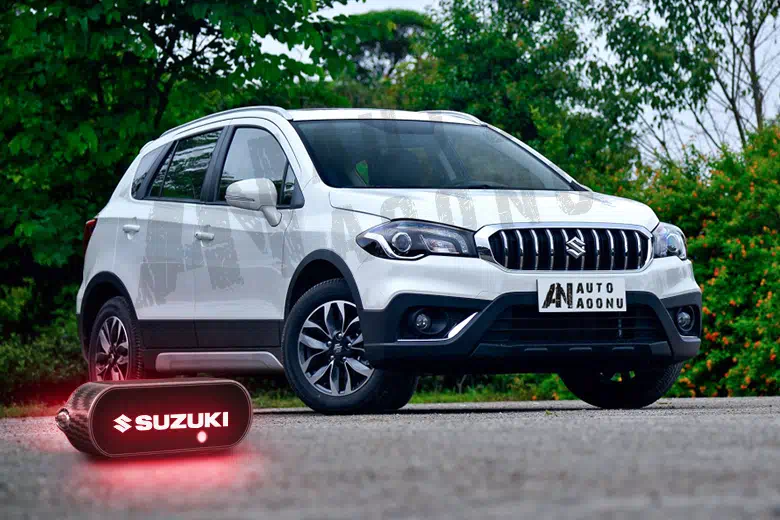 This is an easy-to-install LED whip light. Each LED whip Light is made of high-quality flexible polycarbonate hose. It has two remote control schemes, you can choose radio frequency remote control or dual control with mobile app Bluetooth remote control. There are variety of lighting colors and several brightness levels can be adjusted.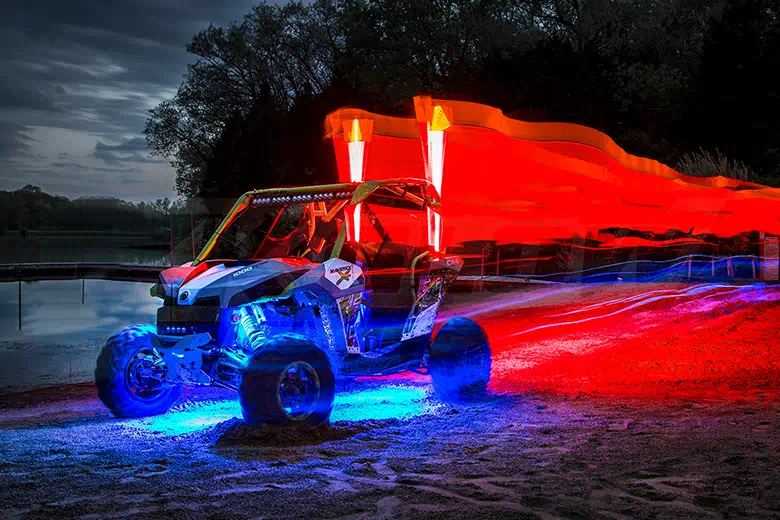 The appearance of the aromatherapy box is simple and stylish, and it looks high-end whether it is placed in the car or in the office. The fresh and pleasant fragrance stays in the air for a long time, which can effectively eliminate peculiar smell. Just rotate and open the lid, and the aroma will automatically escape in the car. If you have customized needs, we also provide specialized customized services.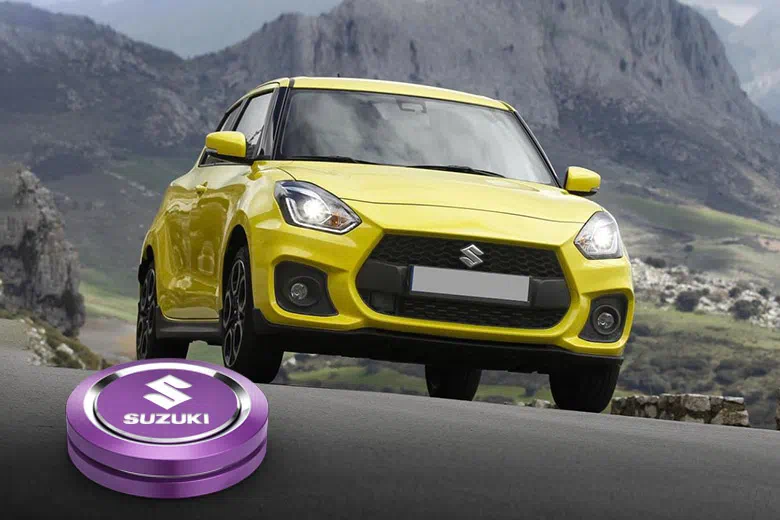 Suzuki was founded in 1920 and has been steadily growing and expanding ever since. In the early 1950s, from the first moped "Power Free", to the 125cc motorcycle "Colleda", and the mini car "Suzulight" that appeared as a pioneer of the modern Japanese automobile revolution, they all make full use of the most advanced technology at the time. Since 1973, SUZUKI brand mini cars represented by the best-selling products such as "Alto" and "Wagon R" have been the first in Japan's domestic sales for 30 years. Suzuki is not only popular in Japan, but also popular and loved by people all over the world.
Throughout the 1970s, Suzuki introduced several famous models, including Jimmy, Alto and LJ80. The Alto was released as a successor to Fronte in the late 1990s and showed a slightly different body style because it was originally sold as a three-door sedan with siblings, Cervo. The Wagon R mini car made its debut in 1993 and won the 1993 RJC Car of the Year Award. In 2001, the Aeroo compact car was launched at the Geneva Motor Show.
Suzuki Swift is a miniature car. The global version of the first-generation Swift made its debut at the Paris Motor Show in September 2004. This generation of Swift marks a major breakthrough in previous models based on Cultus. Suzuki redesigned the model so that it is no longer a "low-price alternative" small car, but more of a "sports" small car. The first-generation Swift received four stars in the Euro NCAP crash test. It was also awarded the 2006 Irish Semperit Irish Car of the Year Award. The second-generation Swift was launched in Japan in 2010. The wheelbase of the new car has increased by 50 mm over the previous generation, and many visual updates have been made. Although the new car looks different from the old car, its design is an evolution of the first generation of radical styling, with a longer and more rounded appearance. The third-generation Swift made its debut in Japan in 2016. The third-generation Swift is significantly lighter than the previous generation, but it no longer provides a three-door body style, which is different from the previous two generations. Although the size is similar to the previous generation, the cabin and luggage space have also been slightly increased.
Suzuki Jimny is a mini off-road vehicle. Four-generation cars have independent frame and body and recirculating ball steering mechanism, which is particularly suitable for all terrain tasks. The first two generations of Jimny used leaf spring suspension on all four wheels, while the third and fourth generations used coil spring suspension on all four wheels. There is one exception, that is, some later second-generation models also have coil spring suspensions. Jimny includes a series of security features, which are called "Suzuki Security Support" by Suzuki. Including the Dual Sensor Braking Support (DSBS) system to determine whether there is a risk of a forward collision, and to issue an audio-visual warning, increase braking force or apply automatic braking to avoid collisions or reduce losses. Other functions include lane departure warning, weaving warning function and high beam assist function, which can automatically switch between high beam and low beam.
Vitara is an SUV series produced by Suzuki since 1988 and is divided into four generations. The second generation of products was launched in 1998 in most markets with the "Grand Vitara" logo. It is also accompanied by a larger SUV called Suzuki XL-7 (known as Grand Escudo in Japan). The third generation was launched in 2005. The fourth generation, released in 2015, returned to the original name "Vitara" in most markets, but switched from an off-road SUV to a more road-oriented crossover style. The second-generation model is larger, more expensive, and more powerful. It uses a light-duty car rack and pinion steering box instead of the recirculating caddy unit used in the first generation. The three-door version is still in the mini SUV category, while the five-door version is upgraded to a compact SUV. The third-generation Vitara has undergone some changes, and the trapezoidal frame structure is replaced by a one-piece structure. The one-piece structure has a unique built-in trapezoidal frame, which can improve the rigidity and ground clearance, while also reducing the floor height. The fourth generation is similar to the third generation and is an ultra-compact crossover SUV.
From cars to compact SUVs, and everything in between, Suzuki is known for its reliability and style. At AOONUAUTO, we provide a variety of high-quality Suzuki accessories. You can also customize products according to your own needs, and we will provide you with professional customized services. If you want to learn more about parts or accessories on our website, our customer service department will be ready to answer any questions you may encounter.
Model reference:
ALTO, ALTO (0S), ALTO (EF), ALTO (FF), ALTO (GF), ALTO (HA12, HA23), ALTO (HA36), ALTO 800, ALTO Hatchback, ALTO K10, ALTO V, BALENO (EG), BALENO (FW, EW), BALENO Estate (EG), BALENO Hatchback (EG), CAPPUCINO (EE), CELERIO (LF), CERVO (HG21), CIAZ, CULTUS, DZIRE, Equator, EQUATOR Pickup, ERTIGA, FARMWORKER Pickup, FARMWORKER Platform/Chassis, FORENZA Estate, FORENZA Sedan, FUN, GRAND VITARA I (FT, HT), GRAND VITARA I Convertible (GT), GRAND VITARA II (JT, TE, TD), HUSTLER (MR31, MR41), IGNIS I (FH), IGNIS II (MH), IGNIS III (MF), JIMNY Closed Off-Road Vehicle (A6G), JIMNY Closed Off-Road Vehicle (SJ, JA, JB), JIMNY Closed Off-Road Vehicle (SN), JIMNY Open Off-Road Vehicle (SN), KARIMUN WAGON R, KEI Hatchback, KIZASHI (FR), LANDY (SC25), LANDY (SC26), LANDY (SC27), LAPIN I (HE21), LAPIN II (HE22), LAPIN III (HE33), LIANA (ER, RH), LIANA Estate (ER), LIANA Hatchback, LJ 80 (OL), MR WAGON (MF21), MR WAGON (MF22), MR WAGON (MF33), PALETTE (MK21), RENO Hatchback, SAMURAI Closed Off-Road Vehicle (SJ), SAMURAI Open Off-Road Vehicle (SJ), SJ 410, SJ 410 Cabrio (OS), SJ 413 (OS), SOLIO (MA), SOLIO (MA15), SOLIO (MA34), SPACIA (MK), SPACIA / SPACIA CUSTOM (MK), SPLASH (EX), Splash 5-door hatchback, SWIFT Convertible (SF413), SWIFT I (AA), SWIFT II Hatchback (EA, MA), SWIFT II Sedan (AH, AJ), SWIFT III (MZ, EZ), SWIFT IV (FZ, NZ), SWIFT V (AZ), SWIFT+ Hatchback, SX4 (EY, GY), SX4 Sedan (GY), SX4 S-Cross (JY), TWIN, VERONA Sedan, VITARA (ET), VITARA (ET, TA, TD), VITARA (LY), VITARA Cabrio (ET), VITARA Cabrio (ET, TA), WAGON R (MC), WAGON R (MH23), WAGON R (MH34S, MH44S), WAGON R (MH35S, MH55S), WAGON R Hatchback, WAGON R+ Hatchback (EM), WAGON R+ Hatchback (MM), X-90 (EL), XL7 (DA, DB), XL7 First generation, XL7 Second generation