This Customizable LED door sill is suitable for the front door and rear door of a car. When you get on and off the car, you can see the door sill light up with cool colored LED lights and display the name and LOGO of the car. When you open the door, you can feel joy and it is convenient to get on and off the car. At the same time, it is strong and easy to clean without any pollution.
If you want to add some fashionable accessories to your car, then AOONUAUTO LED door sill is a good choice. Because it can be customized, you can customize various patterns, text, LOGO, etc., full of personalization. It is wear-resistant, corrosion-resistant, has an IP67 waterproof rating, and is easy to clean, without worrying about water droplets and mud sticking on it. It has 7 light colors, each of which is very cool and makes your car look very different.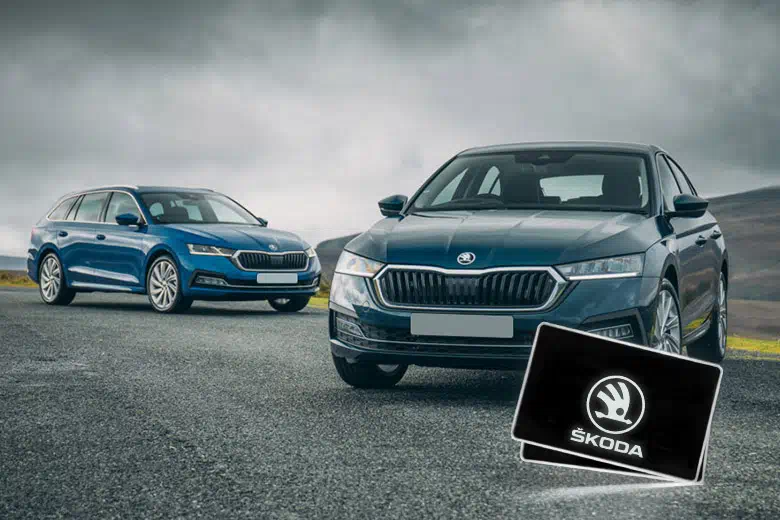 This product is wireless, especially designed for automatic modification enthusiasts. It will not spoil the appearance of your original car, but it will make your driving more interesting! Every time the door is opened, this dazzling LOGO signal light will be projected on the ground and will automatically shut off when the door is closed. The projected LOGO/pattern can also be customized.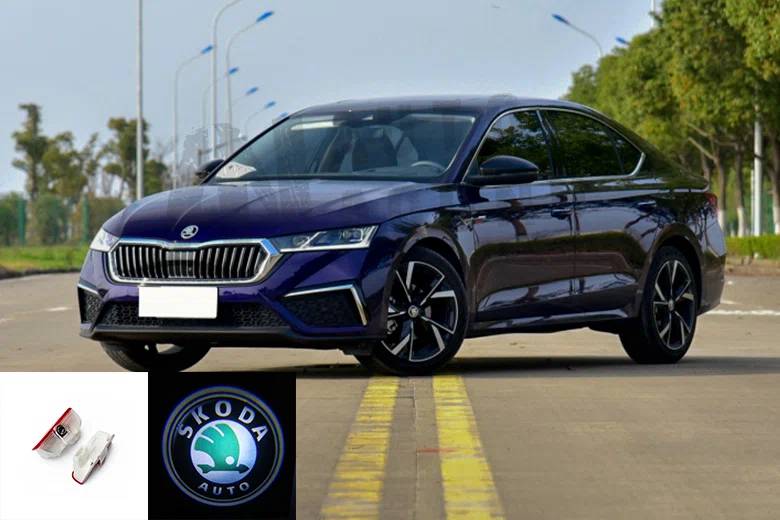 If you want to make the interior of your car more stylish, this LED floor mats is a good choice. Various light colors can be adjusted by remote control. It is waterproof and wear-resistant, easy to install, and suitable for the front and rear seats. You will surely be happy when you are on the road with your family or friends.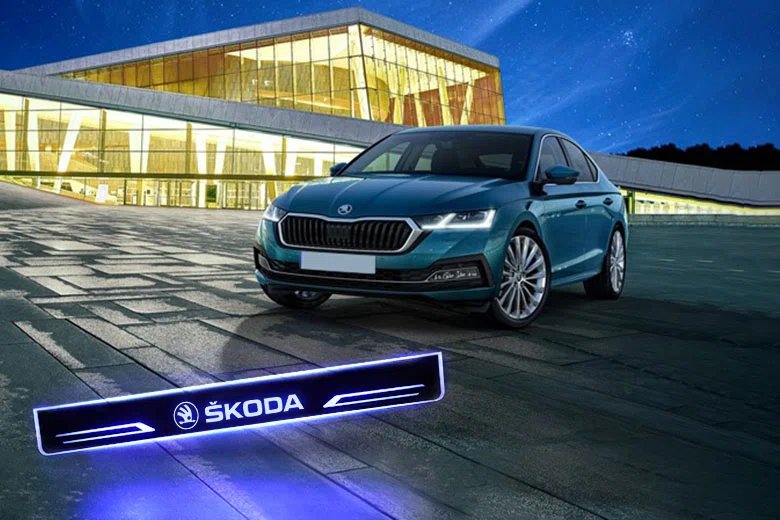 This LED underbody light uses high-quality LED strips, which are waterproof, wear-resistant and have a long service life. It looks very cool at night, and the LED light strip can provide more than 100% brightness output even in the daytime, which is very bright and durable, making your car look unique.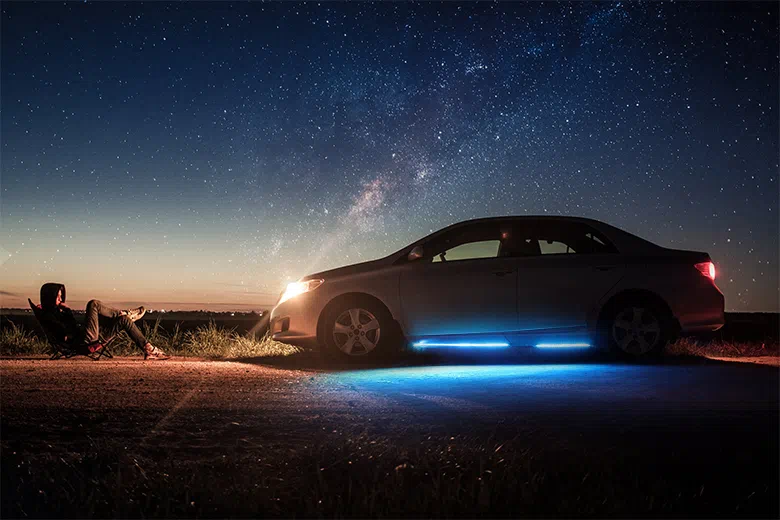 If you are a romantic creator, then you can look at these interior LED accent kit that exudes an elegant and romantic atmosphere. These lights with different colors and patterns are very suitable for lovers who like to camp or just stay in the car. It is also suitable for outdoor family or friends gathering.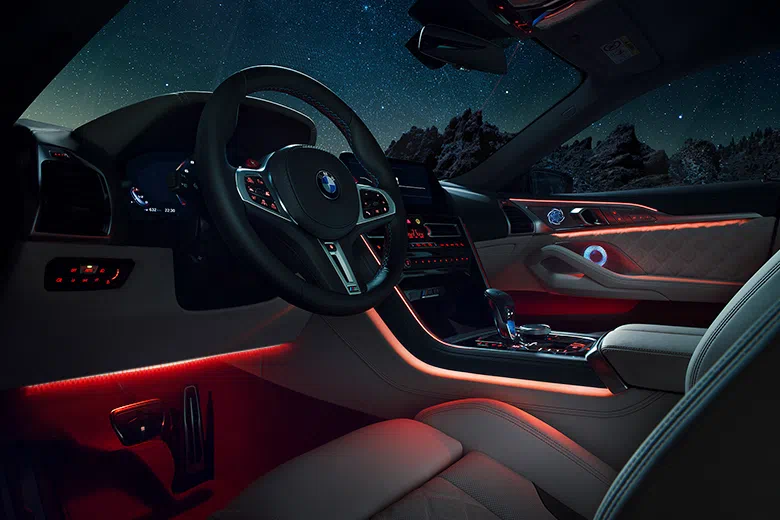 This daytime running light can bring you clearer vision, safer driving and elegant appearance. It has semi-rigid high-power SMD light strips, and the LED in each light strip are continuous patterns without gaps, very bright and cool, and provides a turn signal function.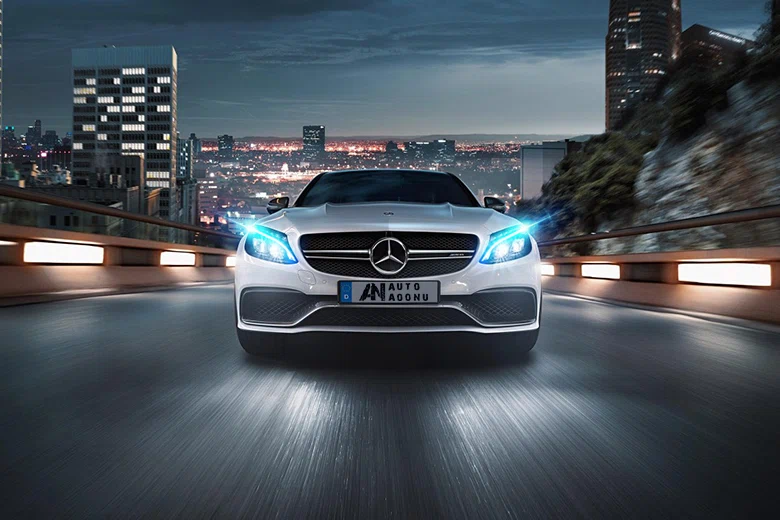 When you want to highlight your driving intentions, you can use this tailgate light bars, which can display driving lights, turn signal lights and brake lights, which look more than a dozen bright and high-end. And the silicone shell has good waterproof performance, is not afraid of rain and snow, and will not produce any pollution and radiation.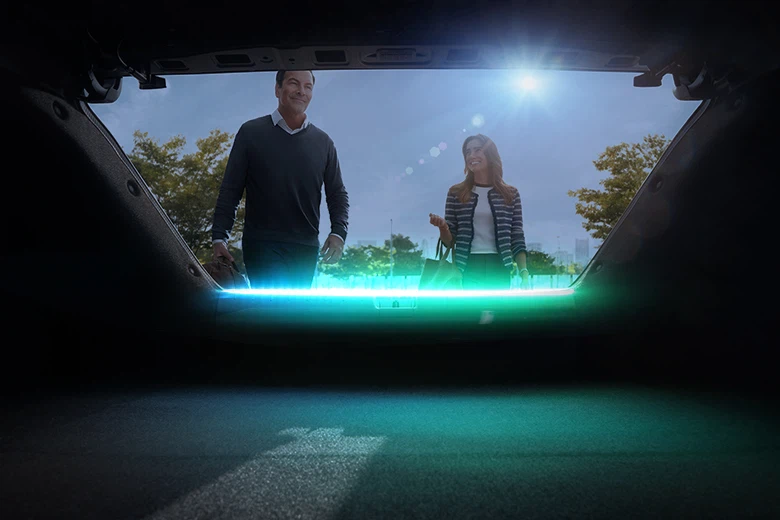 The eye-catching third brake light can add some custom details to your car, and at the same time improve your driving safety. Compared with incandescent bulbs, LED lights have a more unique appearance and higher brightness, and they emit light faster.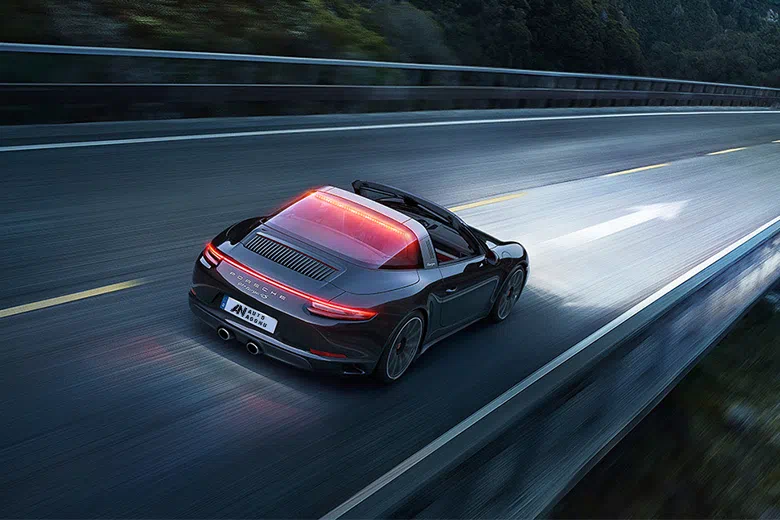 This LED cup coasters can provide you with good lighting. It has 7 colors to choose from, with soft light and gorgeous colors. Can create a warm and pleasant atmosphere for you. At the same time, it is waterproof, abrasion-resistant, and high-temperature resistant, so there is no need to worry about spilling liquids or placing hot drinks. Customizable patterns make the coaster more personal style elements.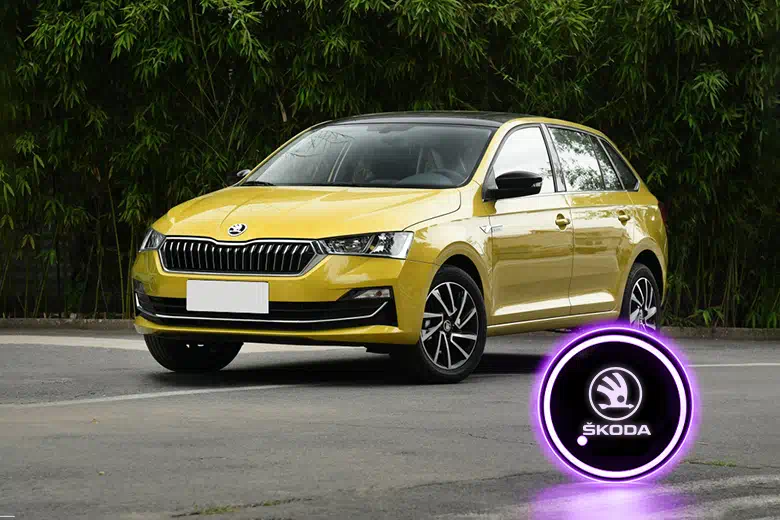 This LED aromatherapy diffuser has a compact and simple appearance, with 7 fragrances to choose, and it is very easy to install and use. Not only can it emit a good smell, but its soft light can provide illumination. It can eliminate fatigue for your driving well.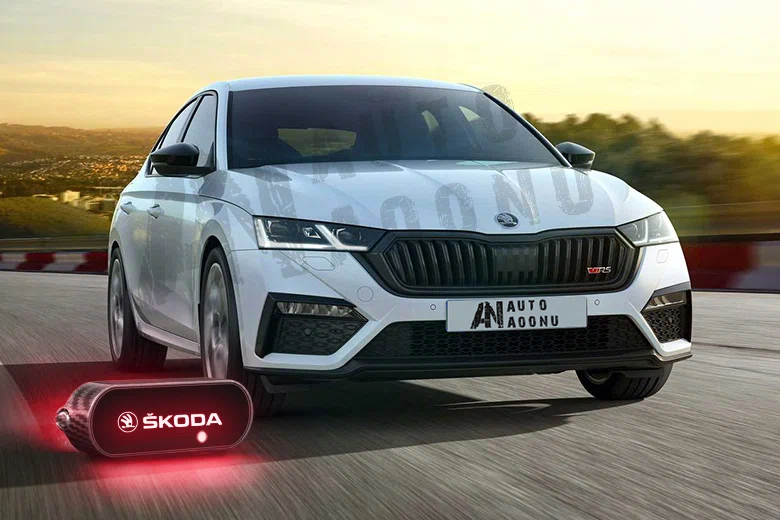 The dazzling led flagpole light can make you more conspicuous in the wilderness. It can not only illuminate the surrounding environment, but also prevent other drivers from ignoring you due to blind corners.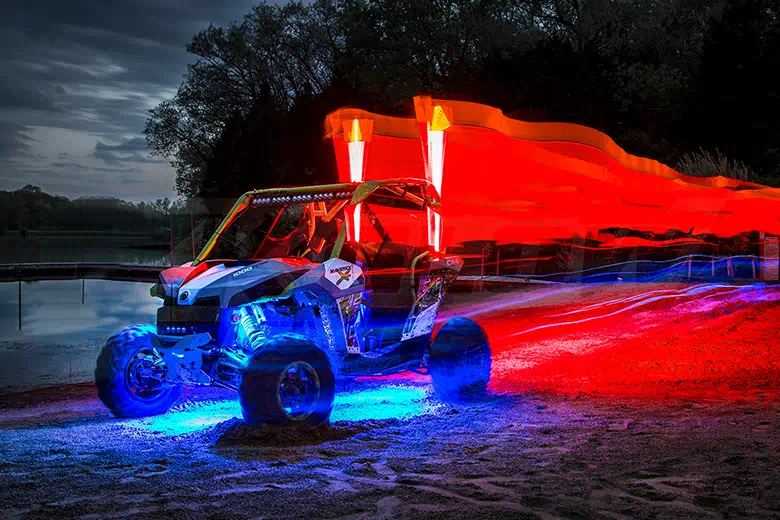 If you want a fresh and pleasant environment inside your car, you can take a look at these aromatherapy boxes. They have a variety of scented balsams to choose from. Every scent does not smell bad, it is very mild and fresh. Its appearance is also very small and exquisite, does not take up space, and looks very high-end. It is also convenient to use.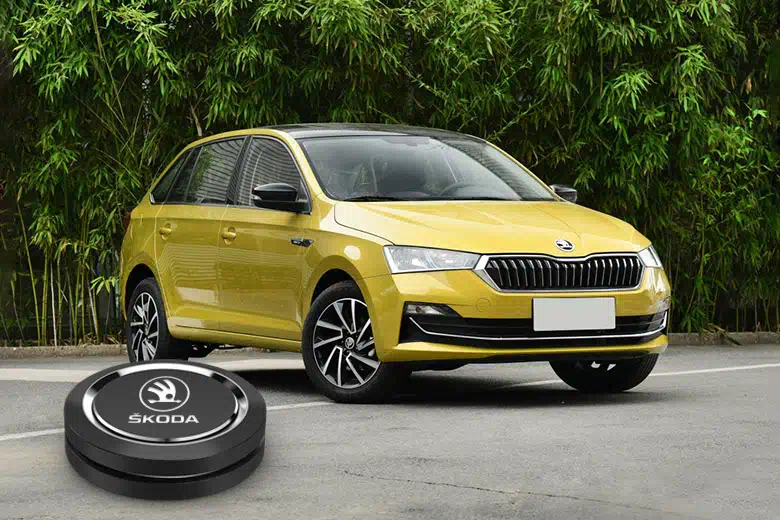 Skoda has successfully entered Europe, Asia, the Middle East, South America, Africa and other regions with cost-effective, solid durability, high safety, excellent handling and comfort, and is highly favored by consumers. Like many long-established car manufacturers, the company began producing bicycles in the early 1890s. By 1905, the company began to produce cars, making it the second largest car manufacturer in the Czech Republic after Tatra.
Skoda introduced a series of new cars in the 1930s, which are completely different from previous products. Under the leadership of chief engineer Vladimir Matous, a new type of chassis with a main pipe and an all-round independent suspension was developed, and the chassis was first introduced by Hans Ledwinka in Tatra as the model. It was first used on the Skoda420 standard model in 1933 to solve the inadequate torsional rigidity of the ladder frame. At the Paris Motor Show in September 2010, the company launched the Octavia Green E Line. This electric vehicle concept is the pioneer of the electric vehicle test fleet that Skoda released in 2012. In 2015, Skoda was voted the most reliable car brand in the UK.
Skoda Yeti is a compact crossover that entered the SUV market for the first time as an automaker. Yeti's outer seat can slide forward and backward. After the middle seat is removed, the outer seat can be displaced 80 mm (3.15 inches) toward the center to create more space for the two rear passengers. It is also possible to fold the backrest and fold the entire seat forward. Once the seat is folded and folded forward, it can be removed. Yeti was awarded a five-star safety rating by the European New Car Assessment Program (Euro NCAP). It also includes electronic stability program (ESP) with anti-lock braking system (ABS), hydraulic brake assist (HBA) and anti-skid adjustment (ASR). Yeti can order up to 9 airbags (dual front, front torso, rear torso, side curtain and driver knee airbags). In 2009, Skoda Yeti was named the best family car of the year by Top Gear Magazine.
Skoda Karoq is a compact crossover SUV (C-segment), which was launched in 2017. Karoq provides two or four drive configurations. The "driving mode selection" system with five modes will provide a higher interior level, while four-wheel drive models can be equipped with an off-road mode with traction control and electronic differential lock as an option. Karoq's suspension uses a front axle with a triangular wishbone designed by MacPherson and a four-link rear axle. The dynamic chassis control system on the engine provides three chassis modes, namely Comfort Mode, Standard Mode and Sports Mode, and adjusts the electric valve according to the road conditions. Karoq won the 2018 Car of the Year title in the Czech Republic in January 2018.
The Skoda Superb is a large family car. The second-generation Superb was unveiled at the 2008 Geneva Motor Show. This Superb is a four-door five-seater sedan with an innovative "Twindoor" trunk lid that can be used as a regular trunk or hatchback with openings and rear glass. The third-generation Superb was released at the 2015 Geneva Motor Show, and this model is larger than the second-generation. In many car tests, Superb has received very positive reviews. In May 2019, the revised Skoda Superb was unveiled in Bratislava. It has matrix full LED headlights, predictive cruise control and emergency assistance functions.
If you have been looking for the best Skoda spare parts to highlight the advantages of your car, then you have come to the right place. On AOONUAUTO, we provide you with a wealth of Skoda spare parts. You can find high-quality accessories on our platform. You can also customize according to your own needs, and we will provide you with professional customized services. If you want to learn more about parts or accessories on our website, our customer service department will be ready to answer any questions you may encounter.
Model reference:
100, 110, 130, 1000, 1100, 105,120 (742), 105,120 (744), 110 Coupe, CITIGO, FABIA I (6Y2), FABIA I Combi (6Y5), FABIA I Praktik (6Y5), FABIA I Sedan (6Y3), FABIA II (542), FABIA II Combi (545), FABIA III (NJ3), FABIA III Estate (NJ5), FAVORIT (781), FAVORIT Forman (785), FAVORIT Pickup (787), FELICIA Cube Van (6U5), FELICIA I (6U1), FELICIA I Estate (6U5), FELICIA I Pickup (6UF, 6U7), FELICIA II (6U1), FELICIA II Estate (6U5), KAROQ (NU7), KODIAQ (NS7), OCTAVIA, OCTAVIA I (1U2), OCTAVIA I Box Body / Estate (1U5), OCTAVIA I Combi (1U5), OCTAVIA II (1Z3), OCTAVIA II Combi (1Z5), OCTAVIA III (5E3, NL3, NR3), OCTAVIA III Combi (5E5), RAPID (120G, 130G, 135G), RAPID (NA2), RAPID (NH3), RAPID Spaceback (NH1), ROOMSTER (5J), ROOMSTER Praktik (5J), SUPERB I (3U4), SUPERB II (3T4), SUPERB II Estate (3T5), SUPERB III (3V3), SUPERB III Estate (3V5), YETI (5L), Yeti SUV