This SAAB LED door sill is made of Japanese acrylic material, high-quality products can be purchased with confidence. It can decorate your car and add an elegant appearance. It can also protect your car's sill from friction and improve the safety factor of people getting off the car. The pattern style on the door sill pedal can be customized. We believe your friends, family and children will praise you for installing this kind of LED door sill.
If you want to add some fashionable accessories to your car, then AOONUAUTO LED door sill is a good choice. Because it can be customized, you can customize various patterns, text, LOGO, etc., full of personalization. It is wear-resistant, corrosion-resistant, has an IP67 waterproof rating, and is easy to clean, without worrying about water droplets and mud sticking on it. It has 7 light colors, each of which is very cool and makes your car look very different.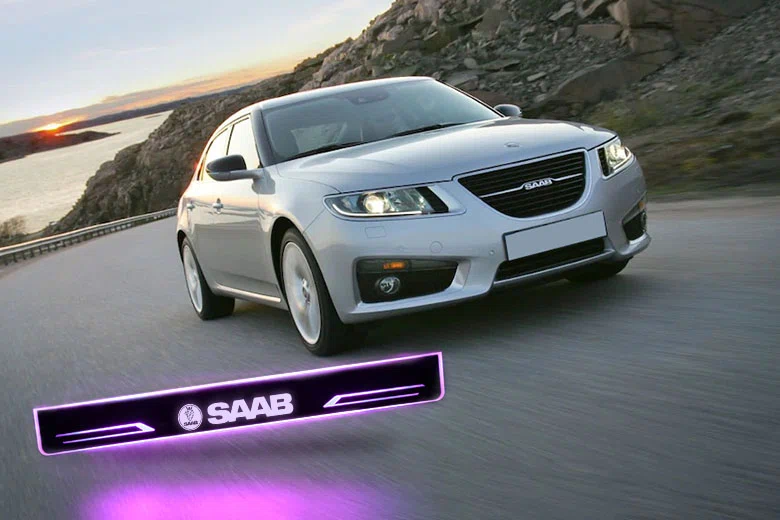 If you are a car modification enthusiast, then you can take a look at this SAAB LED door LOGO projector, it will not destroy the original appearance of the car, but will bring more superiority and driving pleasure to the driver. It can make your car look different, and it can also provide lighting. The projected pattern also provides customized service, as long as your picture is high-definition, AOONUAUTO can customize it for you!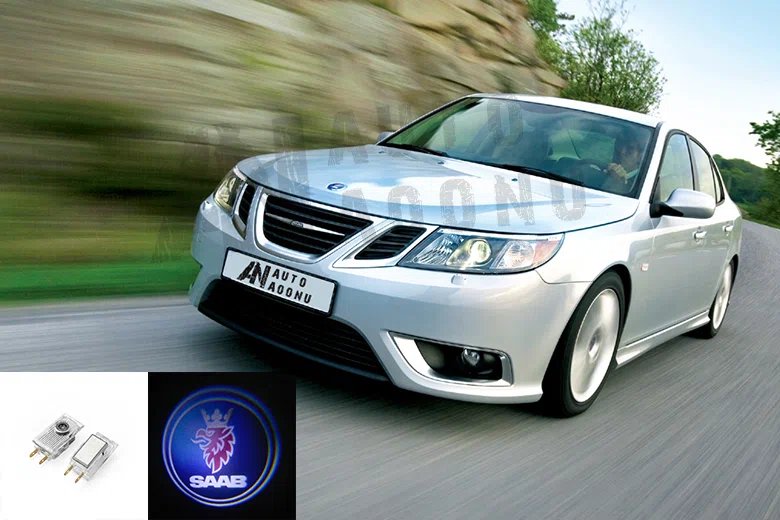 Add a SAAB LED floor mat kit inside the car to make it brighter. Compared with the same model, it will become more luxurious, romantic and fashionable. The pattern on the Acrylic floor mat can be customized as you want to make it more unique. The color of the light can be adjusted to your favorite color and mode by remote control, providing more choices.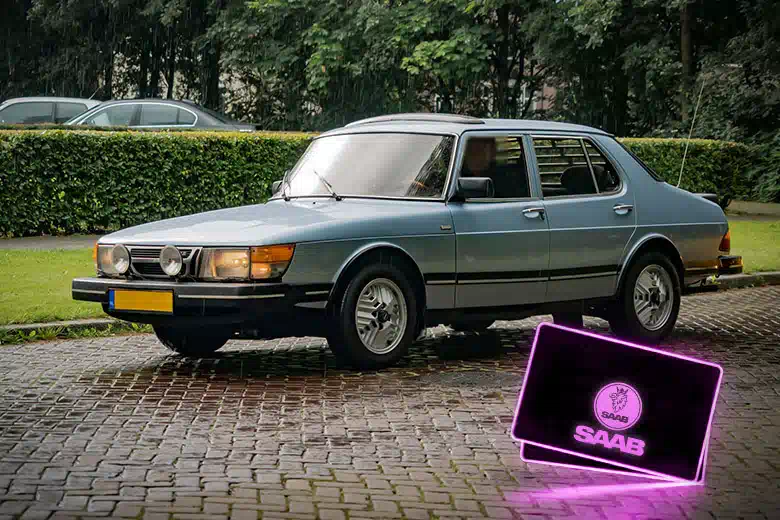 When your car installs this LED underbody light, it will be very compelling on the road. It not only makes your car look gorgeous and unique, but also the bright light can remind other drivers to keep a safe distance.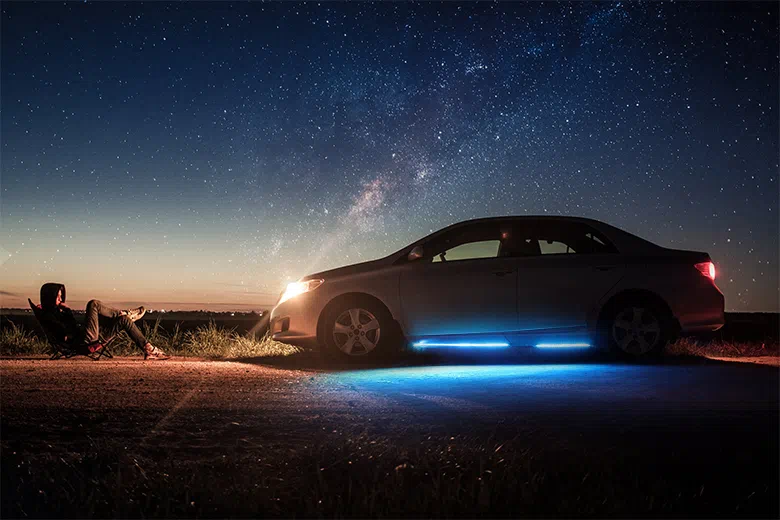 These car interior ambient lights have simple lighting styles, as well as diversified and gorgeous lighting effects that can be switched by remote control. All of them can create a warm and beautiful atmosphere. They can be used in many scenes, such as cars, homes, shops and offices.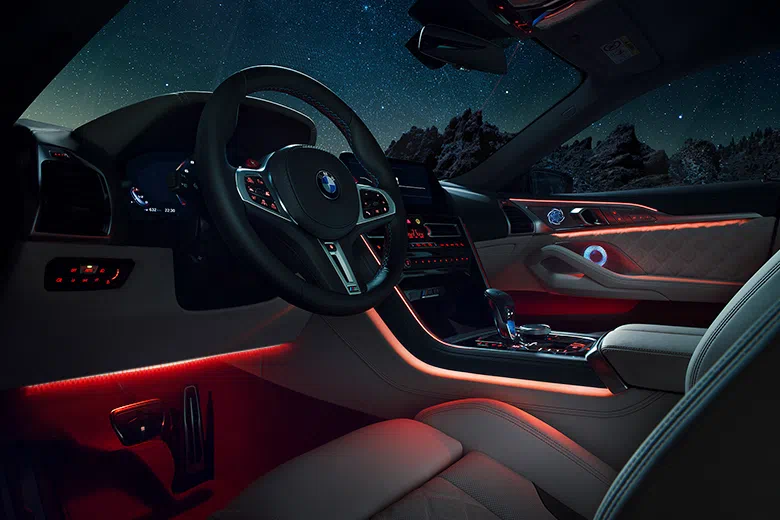 Using this daytime running light can increase the visibility while driving, let you see the road conditions ahead more clearly, and make others clearly notice your car, reducing and preventing accidents such as collisions between vehicles. At the same time, it also has a turn signal function, which can clearly show your turning intention.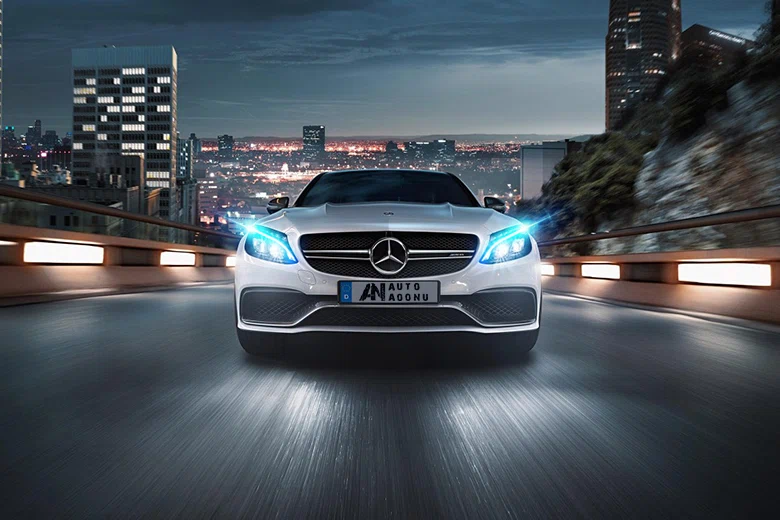 These tailgate light bars are full of personality, with multiple colors of lights, streamer modes and double flashes to make your car look very beautiful and unique. Moreover, the brightness of the light is brighter than ordinary taillights, which can serve as multiple reminders to other drivers. The installation is also very simple and will not harm the car itself.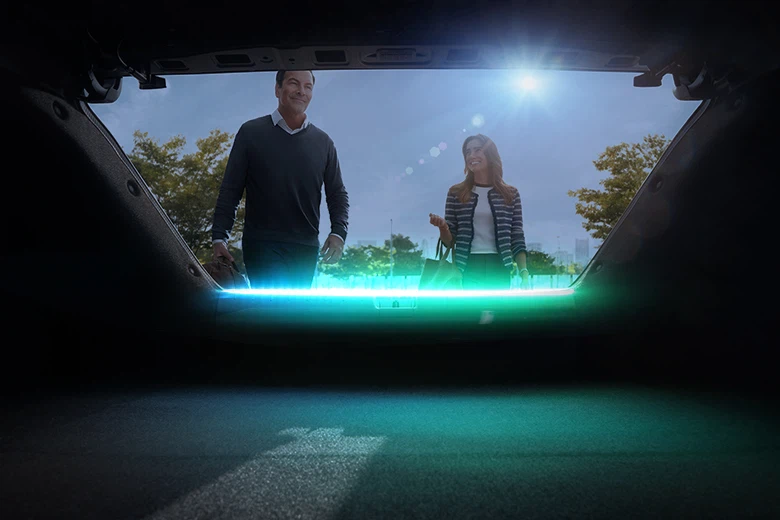 The third brake light is higher than the side brake light and is located directly in the driver's line of sight, helping to improve the driver's safety and avoid rear-end collisions. Every time you step on the brake pedal, the light will light up to let other drivers know that you are about to slow down or stop.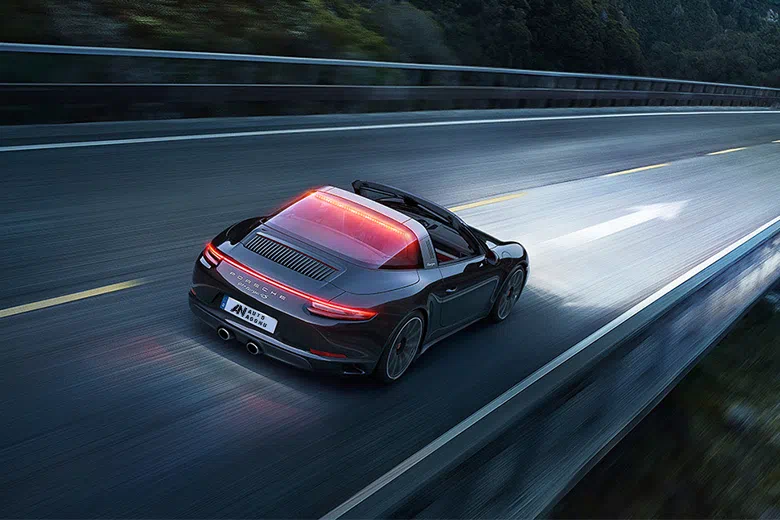 This SAAB LED coasters with customizable patterns is made of wear-resistant scratch-resistant acrylic sheet, which is resistant to high temperature and corrosion. You can safely put the cup on the coaster. It can make your car look very beautiful, the light is soft, it will not affect your vision during driving, and it can give you enough light in the dark area to help you easily pick up the water glass and surrounding things.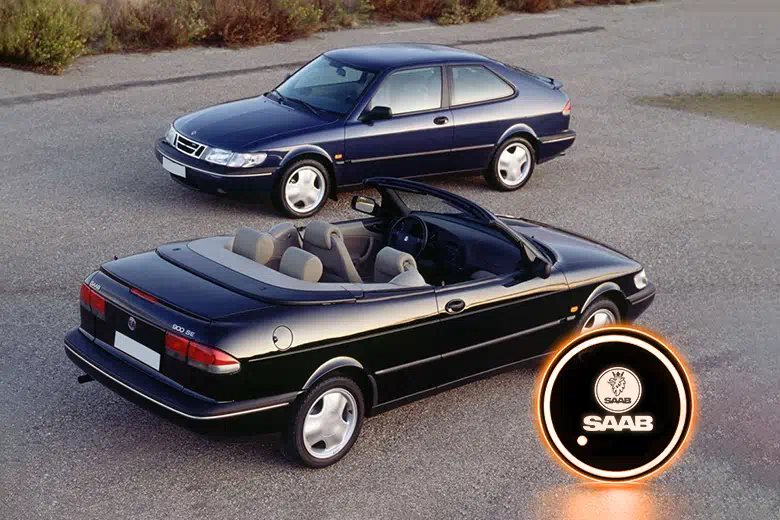 This SAAB LED aromatherapy diffuser has a long-lasting fragrance that can keep you away from unpleasant smells and keep you in a relaxed and happy mood. Its soft lighting looks very nice at night. It can create a relaxing and comfortable atmosphere for you and eliminate driving fatigue.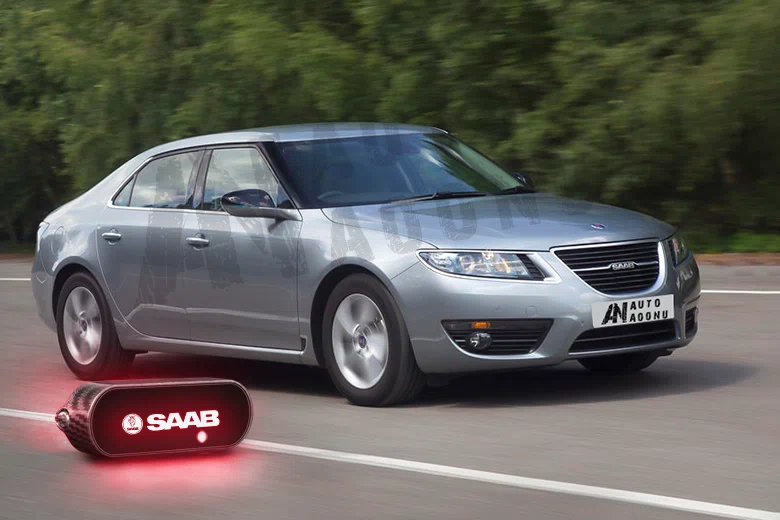 In the wilderness, LED whip lights can illuminate surrounding environment and bring you a sense of security. The colorful and bright LED can be used as signal lights, warning lights and chasing lights, so that people around you know exactly where you are. Moreover, it is waterproof and can be controlled remotely, which is very convenient.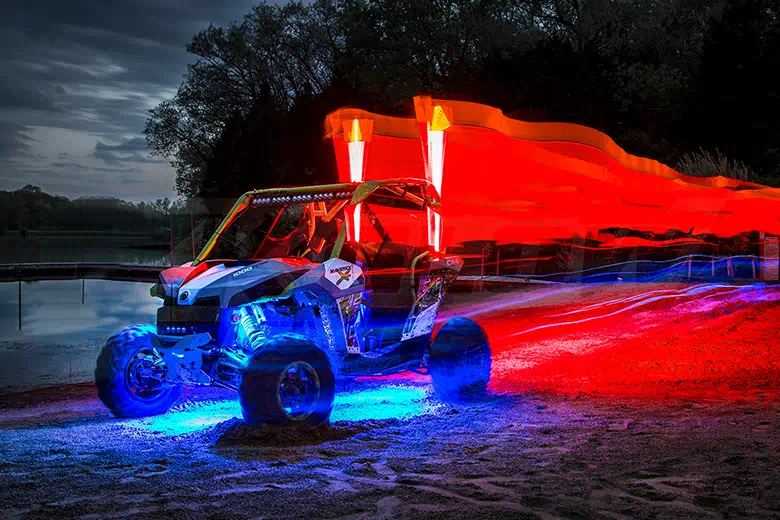 These aromatherapy boxes are excellent products to eliminate odors and refresh the air. They have a variety of balm types to choose from, and the fragrance they emit is fresh and not pungent. Can create a fresh and elegant atmosphere. In addition, we also provide customized services, you can customize according to your needs.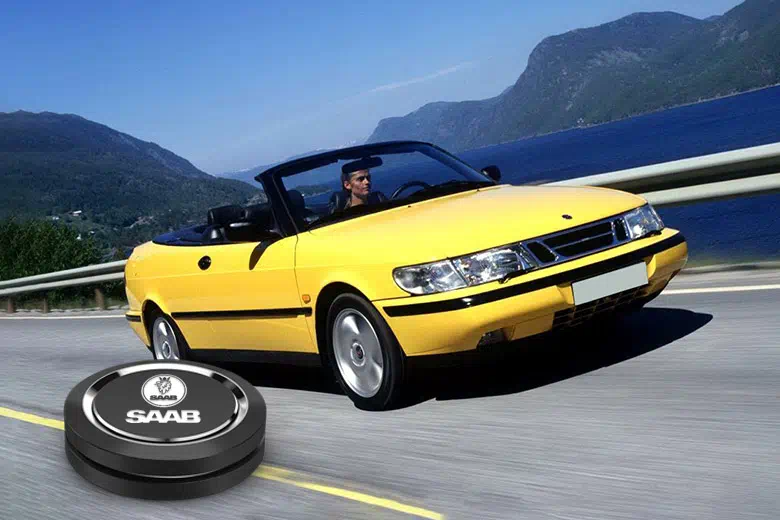 Saab was founded in Sweden in 1949. Its models are known for their luxury and racing-style performance. SAAB Motor Company was born out of an airplane manufacturing enterprise, and in 1947 launched the first SAAB92 sedan with advanced technology. The car is equipped with a two-stroke engine, front-wheel drive, safety body, and looks like the wings of an airplane. This model was designed and built by a group of aircraft engineers. Saab's unique design and manufacturing technology broke through the traditional model of the original automobile industry and promoted a series of innovations in the automobile industry.
In 1968, Saab entered the high-end market with the brand new Saab 99. It initially launched a spacious two-door sedan, followed by four-door, three-door and five-door models. The five-door model is a sporty hatchback created by Saab. This type of car has a decent cargo capacity. At the same time, its curved windshield and shell-style engine cover quickly became the design features of Saab. The biggest innovation in the car is that the ignition switch is arranged between the two front seats along the shift lever. The starting point of this unique design is to facilitate collision protection, and is more ergonomic, and this feature is continued in all Saab models so far.
In 1978, Saab was the first manufacturer in the world to provide in-car air filters, which is a very popular feature for those with allergies. In 1998, in the Saab 9-3 car, more than 1,100 performances were improved. One of the double-sided side airbags has become its standard configuration. It is also the first Saab car to be turbocharged with diesel. In 2002, the Saab 9-3X concept car, which combined a two-door sports car and off-road, inherited the design of the Saab 9X concept car. The Saab 9-3X concept car presents fascinating features of a multifunctional sports concept car everywhere. In 2005, the Saab 9-7X was Saab's first SUV to come out. In 2006, the Saab Aero X concept car shined at the Geneva Motor Show and was named "Best of Show".
The design of the Saab sedan adopts a safety body, a reinforced beam is also installed on the inside of the door, and it is also equipped with a number of safety devices such as anti-lock brake system (ABS), traction control system (TCS), electronic brake distribution (EBD), etc. These technologies and equipment ensure that the Saab car has excellent safety performance. Saab has been developing side impact protection for 25 years. The world's first Saab Active Head Restraints (SAHR) that can reduce cervical spine injuries was also developed by Saab. A number of Saab's innovative technologies have become global industry standards. In today's many car engines, turbocharging technology is used, and the engine turbocharging technology is Saab's first. Saab is the first manufacturer to apply turbochargers derived from aviation technology to automobiles. The turbocharger equipped with the Saab series engine plays an important role in the power of the car, greatly improving the power and performance of the car engine, allowing the driver to fully experience the driving pleasure and the enjoyment of safe and fast overtaking. It keeps the power, maneuverability and accuracy of the car at its best at all times.
Today, Saab is still one of the leading European premium car brands. Customers' recognition of the Saab brand stems from their appreciation of Saab's core brand values, that is, unique safety performance, design and aviation technology. Saab enjoys a reputation as a high-end European brand. The spirit of innovation runs through the entire development process of Saab. This innovative spirit has become a habit of Saab, and finally achieved Saab's distinctive temperament.
Saab has always been one of Sweden's greatest gifts to the world. It is known for incorporating the value of turbocharging into the car body and conquering the world with it. If you are considering adding or upgrading accessories on your car, you can find a variety of high-quality Saab accessories on AOONUAUTO, and we cover a wide variety of accessories. You can customize according to your own needs, and we will provide you with professional customized services. If you want to learn more about parts or accessories on our website, our customer service department will be ready to answer any questions you may encounter.
Model reference:
90, 96, 99, 600, 9000, 900 I (AC4, AM4), 900 I Combi Coupe, 900 I Convertible, 900 II, 900 II Convertible, 900 II Coupe, 9000 Hatchback, 9-2X Estate, 9-3 (YS3D), 9-3 (YS3F), 9-3 Cabriolet (YS3D), 9-3 Convertible (YS3F), 9-3 Estate (YS3F), 9-3X, 9-4X, 9-5 (YS3E), 9-5 (YS3G), 9-5 Estate (YS3E), 95 Station Wagon, 9-7X, 99 Combi Coupe