Do you want to add style and personality to your car? Customizable LED door sill is your good choice. It not only allows your car to have a cool door sill decoration, but also allows you to keep the car door sill from being damaged when you get on and off, and you can see clearly when getting on and off in a dark area to prevent falling.
If you want to add some fashionable accessories to your car, then AOONU LED door sill is a good choice. Because it can be customized, you can customize various patterns, text, LOGO, etc., full of personalization. It is wear-resistant, corrosion-resistant, has an IP67 waterproof rating, and is easy to clean, without worrying about water droplets and mud sticking on it. It has 7 light colors, each of which is very cool and makes your car look very different.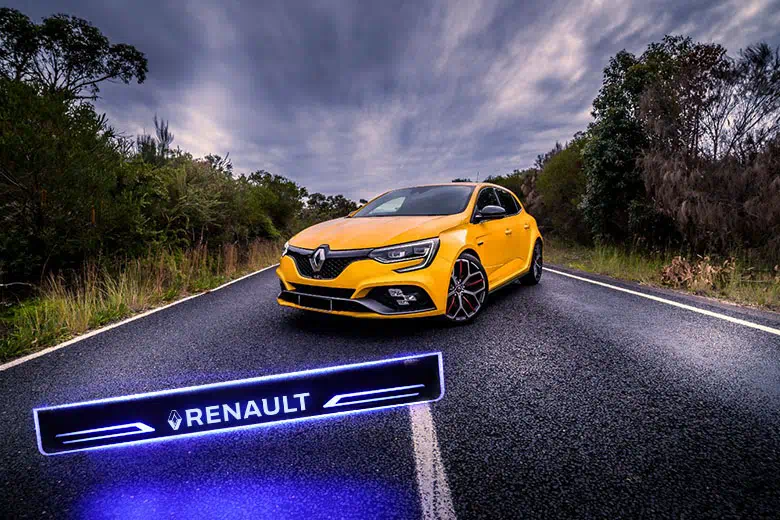 This Renault LED door LOGO projector provides additional light to help get on and off the car safely and easily. Ultra-bright lighting output and low power consumption, high definition and bright projection effect, specially designed for automatic modification enthusiasts, will not damage the appearance of the original car, and bring more driving pleasure to the driver.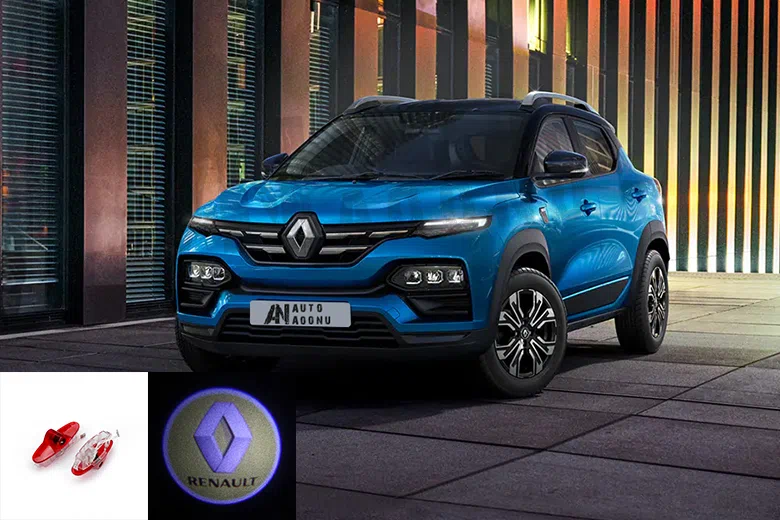 This Renault LED door handle bowl light is made of Japanese acrylic and high-quality LED, which is durable and has a long service life. The LOGO on the LED door bowl cover trim can be customized. Because the light transmittance of acrylic is extremely high, when the light is on, this door bowl trim is quite beautiful. Add a touch of brilliance to the monotonous car interior.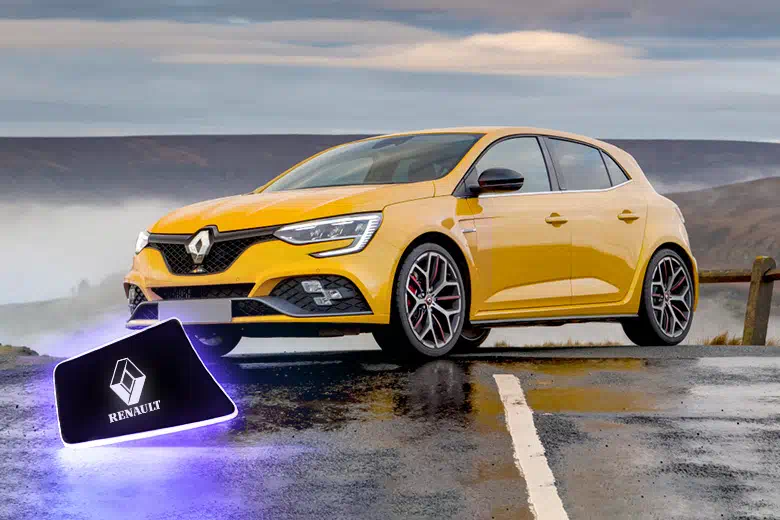 The colorful remote control LED floor mat is a high-end car interior lighting kit. Different colors of lights can create different atmospheres for you. The LOGO correspond to your car's logo. Besides, the logo on the floor mat can also be customized to other logos/patterns. When friends and family ride in your car, these Renault LED floor mats will surely surprise them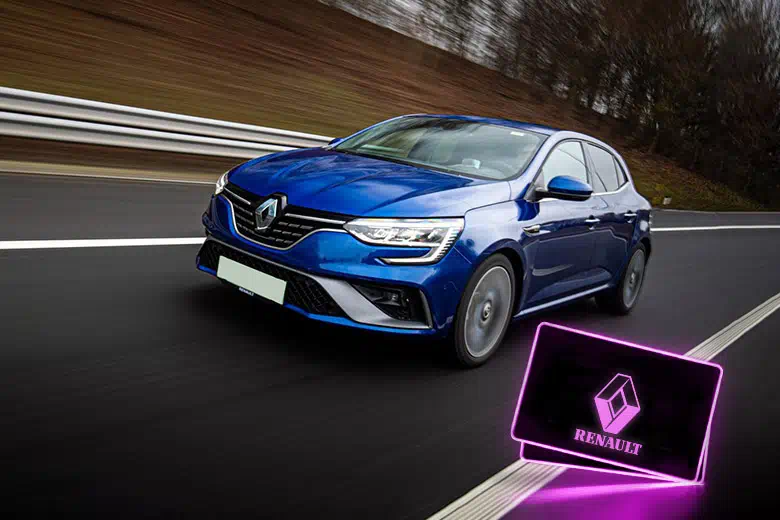 This LED underbody light uses high-quality LED strips, which are waterproof, wear-resistant and have a long service life. It looks very cool at night, and the LED light strip can provide more than 100% brightness output even in the daytime, which is very bright and durable, making your car look unique.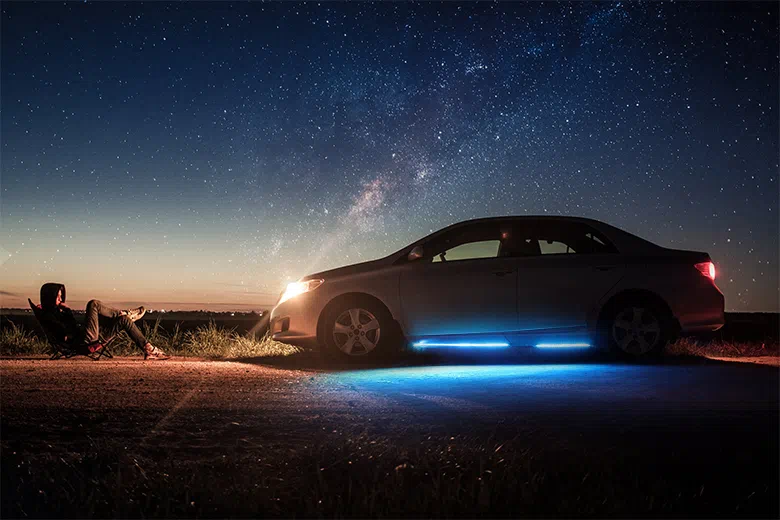 There are a variety of interior atmosphere lights for you to choose from, and they can add splendid lighting colors to your car interior. Welcome to buy.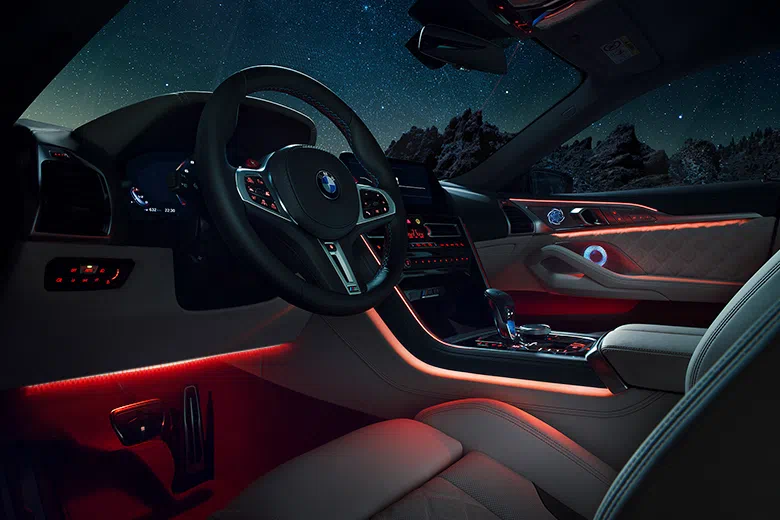 If you want to make sure that your car or truck can always attract the attention of other drivers, please install this LED daytime running lights, which not only has super bright LED in each light strip, but also has a turn signal function. Provide additional custom lighting and allow you to drive more safely.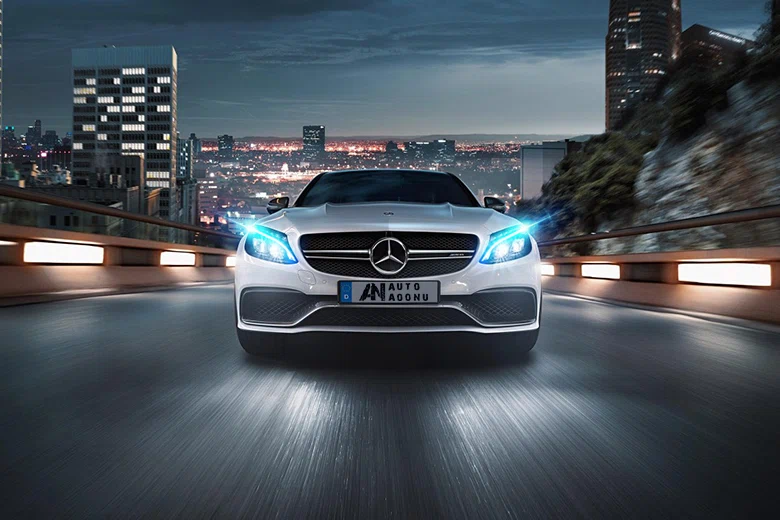 When you want to highlight your driving intentions, you can use this tailgate light bars, which can display driving lights, turn signal lights and brake lights, which look more than a dozen bright and high-end. And the silicone shell has good waterproof performance, is not afraid of rain and snow, and will not produce any pollution and radiation.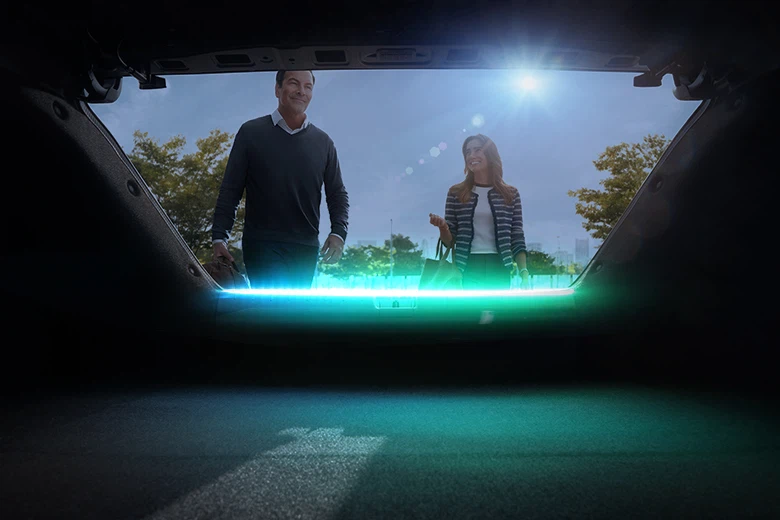 At night and under terrible weather such as rain and snow, using this third brake light can better protect your safety. When your car is braking, it will light up a high-brightness red light to remind other drivers. Effectively reduce and avoid the occurrence of safety accidents such as rear-end collision.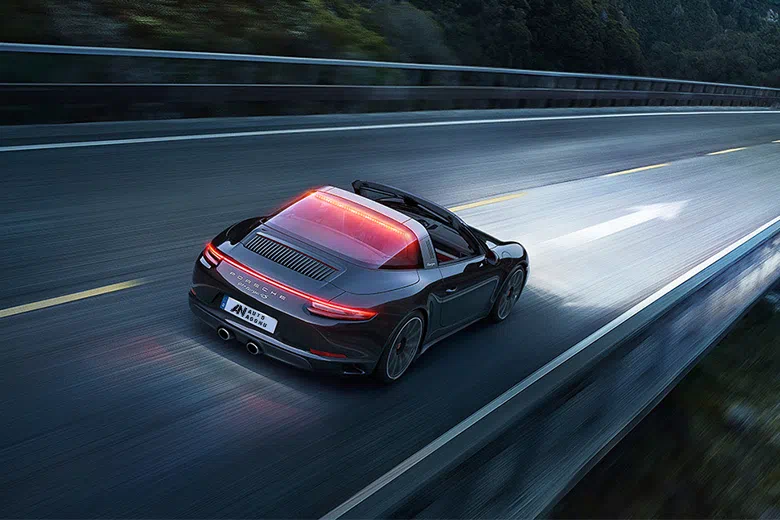 If you want to add a cute and cool decoration to your car interior, then you can take a look at this Renault LED cup coasters. It has 7 colors and 3 modes for you to choose. When you put a drink or water bottle on it, it looks very beautiful. It is waterproof, can work continuously for 15 days, and is very simple to install and use. We also provide customized services, you can custom the LOGO you want on the coaster.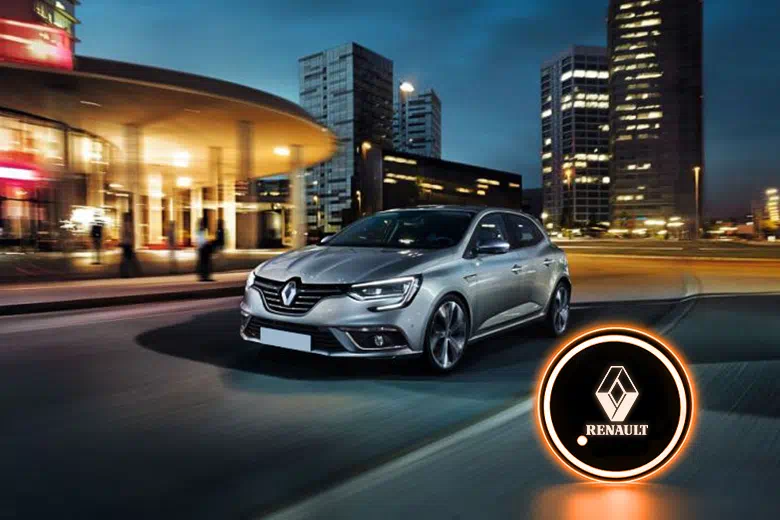 If you want to improve the environment in your car, you can look at this Renault LED aromatherapy diffuser, which has 7 good-smelling scents, and can create a fresh and pleasant environment for your car. It also has 7 soft and beautiful lighting colors to make your journey more perfect.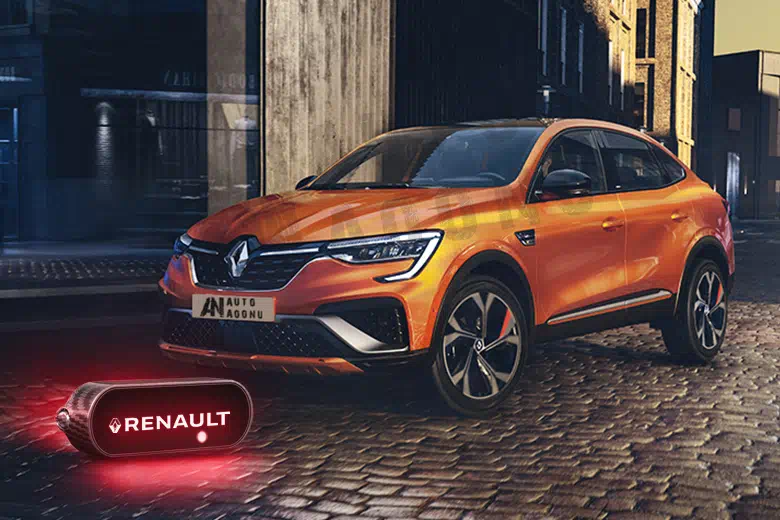 Using this LED whip lights with 300 colors and 200 lighting modes will make it easier for your vehicle to attract the attention of others. It is not dazzling. And you can use the RF controller for wireless control to switch to different modes and adjust the brightness of the LED whip lights.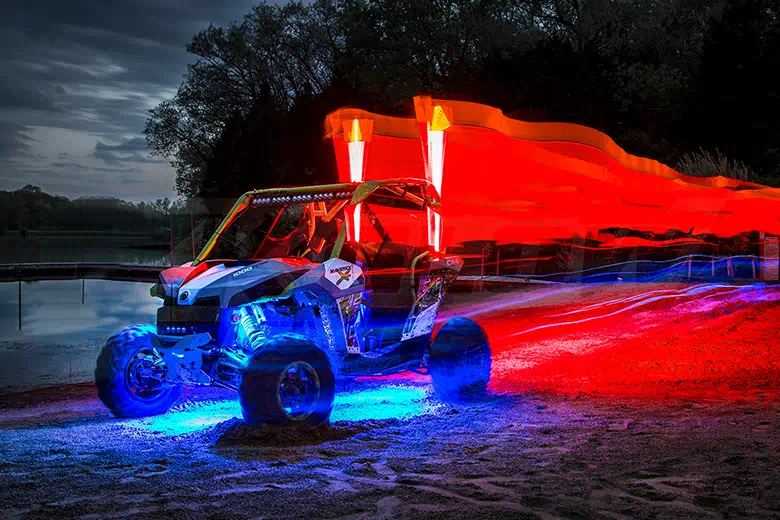 If you want to effectively remove the peculiar smell of the car, this aromatherapy box is your best choice. The fragrance of the balm is long-lasting and stable, fresh and pleasant. The fragrance stays in the air for a long time and can effectively remove peculiar smell. Let you be in a relaxed and happy environment, not to be disturbed by peculiar smells. We also provide special customized services, if you have any needs in this regard, please feel free to contact us.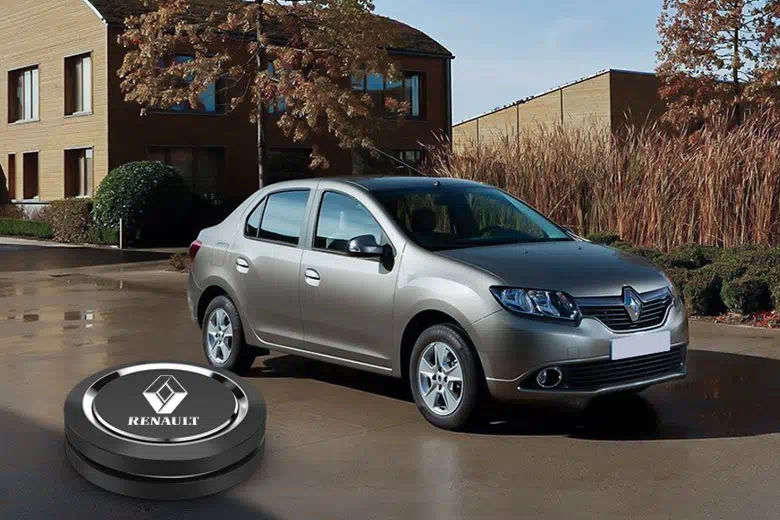 The Renault corporation was founded on 25 February 1899 as Societe Renault Frères by Louis Renault and his brothers Marcel and Fernand. The company produced a range of vehicles. During the First World War, guns, ammunition, aircraft and light tanks were produced. After the armistice in 1919, Renault has become the most important private company in France. It has a complete range of automotive products and its diesel engine technology is also in a leading position in the world. During the Second World War, weapons and munitions were produced for the German fascists. It was nationalized in 1945, the chairman of the board was appointed by the government to form a management organization. On 16 January 1945, Renault Automobile Company was formally nationalised as Regie Nationale des Usines Renault.
In secrecy during the war, Louis Renault had developed the rear engine 4CV which was subsequently launched under Lefacheux in 1946. Renault debuted its flagship model, the largely conventional 2-litre 4-cylinder Renault Fregate (1951–1960), shortly thereafter. Its sales of more than half a million ensured its production until 1961. In the following 10 years, products such as Renault 4 and Renault 5 were also launched. In 1975, the annual output reached 1.5 million vehicles, most of which were exported abroad. Renault became the largest automobile manufacturer in France at that time.
However, rapid development has led to high debts. Since 1985, Renault has carried out a series of enterprise reforms, implemented total quality management, and launched the multi-purpose single-van Espace in due course. Enterprise reform and marketable products have brought Renault back to life. Since 1992, Renault has become a private company again. Renault pays attention to innovation and has a complete range of automotive products. The main brands include Megane, Clio, Laguna, Twingo, and Espace. Among them, Megane is the brand with the most models in compact cars, and none of its competitors can match. Megane Scenic was also named the best car in Europe in 1997.
Renault is a century-old brand with many brands and models. AOONUAUTO provides all kinds of Renault car parts, suitable for many car models. Gorgeous lighting parts can also be customized, personalized customization can make you have a unique style. Upgrade your car to give your car a brand new look and add fun to the journey.
Model reference:
4 (112), 4 Box (R21, R23), 5 (122), 5 Box (238), 6 (118), 7 (124), 8 (113), 9 (L42), 10 (119), 11 (B/C37), 11 Box (S37), 12, 12 Box, 12 Variable (117), 14 (121), 15 (130), 16 (115), 17, 18 (134), 18 Variable (135), 19 I (B/C53), 19 I Box (S53), 19 I Cabriolet (D53), 19 I Chamade (L53), 19 II (B/C53), 19 II Box (S53), 19 II Cabriolet (D53, 853), 19 II Chamade (L53), 20 (127), 21 (B48), 21 Box (S48), 21 Estate (K48), 21 Sedan (L48), 25 (B29), 30 (127), ALASKAN, AVANTIME (DE0), CAPTUR (J5, H5), CLIO Grandtour (KR0/1), CLIO I (B/C57, 5/357), CLIO I Box (S57), CLIO II (BB, CB), CLIO II Box (SB0/1/2), CLIO III (BR0/1, CR0/1), CLIO III Box (SB, SR), CLIO IV (BH), CLIO IV Box, CLIO IV Grandtour (KH), DOKKER, DUSTER (HS), ESPACE I (J11), ESPACE II (J/S63), ESPACE III (JE0), ESPACE IV (JK0/1), ESPACE V (JR), FLUENCE (L3), FUEGO (136), GRAND SCÉNIC II (JM0/1), GRAND SCÉNIC III (JZ0/1), GRAND SCÉNIC IV (R9), KADJAR (HA, HL), KANGOO (KC0/1), KANGOO / GRAND KANGOO (KW0/1), KANGOO BE BOP (KW0/1), KANGOO Express (FC0/1), KANGOO Express (FW0/1), KAPTUR (H5), KOLEOS I (HY), KOLEOS II, KWID (BW), LAGUNA Coupe (DT0/1), LAGUNA I (B56, 556), LAGUNA I Grandtour (K56), LAGUNA II (BG0/1), LAGUNA II Grandtour (KG0/1), LAGUNA III (BT0/1), LAGUNA III Coupe, LAGUNA III Grandtour (KT0/1), LATITUDE (L70), LODGY (JS), LOGAN EXPRESS (US), LOGAN I (LS), LOGAN I Estate (KS), LOGAN II Estate (K8), LOGAN Pickup (US), LOGAN/STEPWAY II (L8), MEGANE CC (EZ0/1), MEGANE I (BA0/1), MEGANE I Cabriolet (EA0/1), MEGANE I Classic (LA0/1), MEGANE I Coach (DA0/1), MEGANE I Grandtour (KA0/1), MEGANE I Hatchback Van (SA0/1), MEGANE II (BM0/1, CM0/1), MEGANE II Box Body / Estate (KM), MEGANE II Coupé-Cabriolet (EM0/1), MEGANE II Estate (KM0/1), MEGANE II Hatchback Van (KM0/2), MEGANE II Sedan (LM0/1), MEGANE III Combi Van (KZ0/1), MEGANE III Coupe, MEGANE III Coupe (DZ0/1), MEGANE III Grandtour (KZ0/1), MEGANE III Hatchback (BZ0/1), MEGANE III Sedan, MEGANE IV Grandtour (K9A/M/N), MEGANE IV Hatchback (B9A/M/N), MEGANE IV Sedan, MEGANE Scenic (JA0/1), MODUS / GRAND MODUS (F/JP0), OROCH, PULSE (BDM), RODEO 4 (ACL), RODEO 5 (4D, 5E), RODEO 6 (ACL), SAFRANE, SAFRANE I (B54), SAFRANE II (B54), SANDERO/STEPWAY I (BS), SANDERO/STEPWAY II (B8), SCALA (LJM), SCÉNIC I MPV (JA0/1, FA0), SCÉNIC II (JM0/1), SCÉNIC III (JZ0/1), SCÉNIC IV (J9), SPORT SPIDER (EF0), SUPER 5 (B/C40), SUPER 5 Box (S40), TALISMAN (L2M), TALISMAN Grandtour (KP), THALIA I (LB), THALIA II (LU1/2), THALIA III (L8), TWINGO I (C06), TWINGO I Box (S06), TWINGO II (CN0), TWINGO III (BCM), TWIZY (MAM), VEL SATIS (BJ0), WIND (E4M), ZOE (BFM)