This LED door sill is made of Japanese acrylic material, high-quality products can be purchased with confidence. It can decorate your car and add an elegant appearance. It can also protect your car's sill from friction and improve the safety factor of people getting off the car. The pattern style on the door sill pedal can be customized. We believe your friends, family and children will praise you for installing this kind of LED door sill.
If you want to add some fashionable accessories to your car, then AOONUAUTO LED door sill is a good choice. Because it can be customized, you can customize various patterns, text, LOGO, etc., full of personalization. It is wear-resistant, corrosion-resistant, has an IP67 waterproof rating, and is easy to clean, without worrying about water droplets and mud sticking on it. It has 7 light colors, each of which is very cool and makes your car look very different.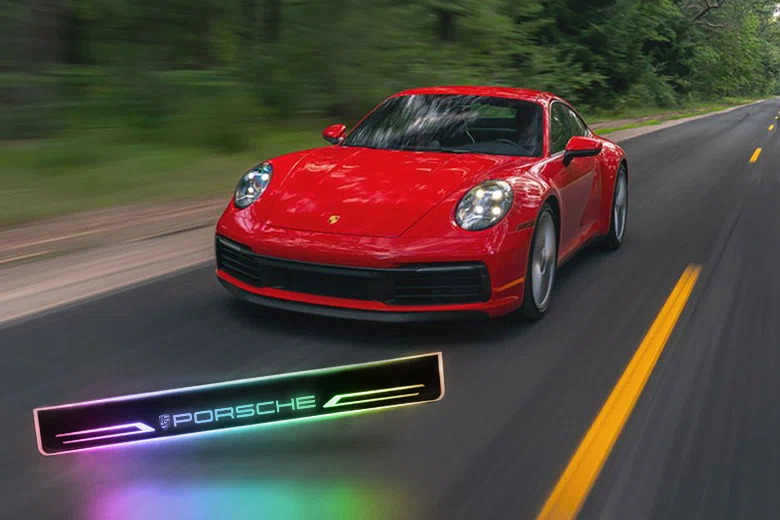 This LED door LOGO projector is a car lighting decoration with a pleasing visual experience. It is made of high-brightness LED chips and high-definition projection lens sharpness. When you open the door, the clear LOGO/pattern will be displayed on the ground, and when you close the door, the lights will go out. AOONUAUTO can also customize the projection pattern for you, as long as the picture you provide is high-definition.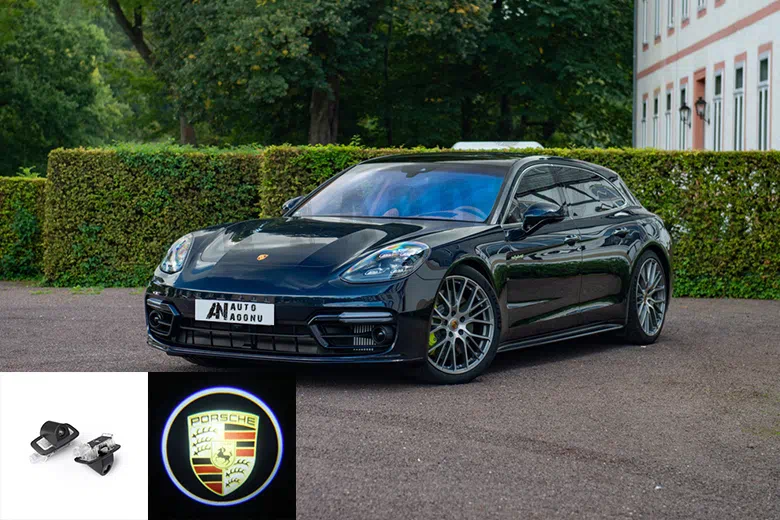 This LED door handle bowl light can provide good lighting in your car and create a romantic atmosphere. Moreover, the soft light can also provide the driver with a comfortable driving experience. Driving at night is not only safer, but also more comfortable. Customizable LOGO can meet your individual needs.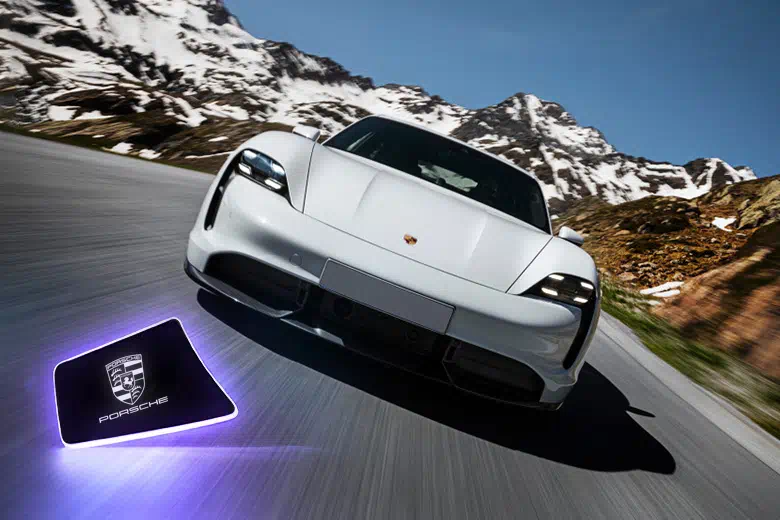 The colorful remote control LED floor mat is a high-end car interior lighting kit. Different colors of lights can create different atmospheres for you. The LOGO correspond to your car's logo. Besides, the logo on the floor mat can also be customized to other logos/patterns. When friends and family ride in your car, these LED floor mats will surely surprise them.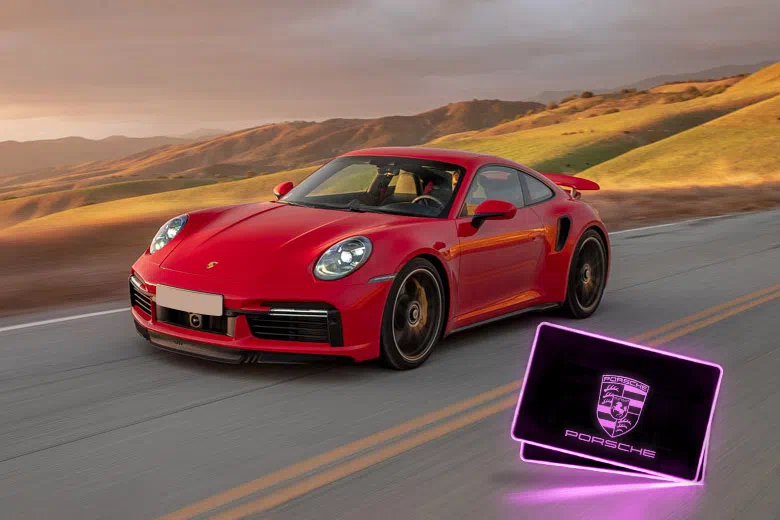 If you want to make your car look more gorgeous and cooler, you can try to install this kind of LED underbody light in your car, it has a variety of bright and beautiful colors and modes, you can switch freely. The installation is very simple, will not damage the car itself, at the same time, it will create a pleasant and comfortable atmosphere for you.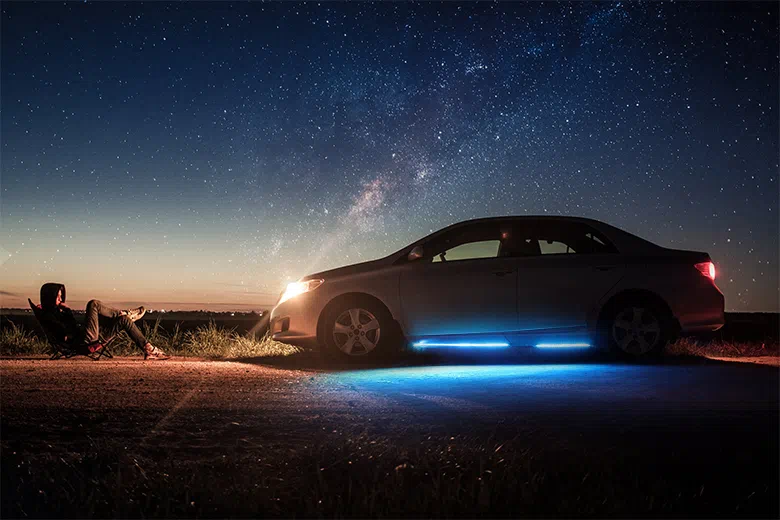 If you are a romantic creator, then you can look at these interior LED accent kit that exudes an elegant and romantic atmosphere. These lights with different colors and patterns are very suitable for lovers who like to camp or just stay in the car. It is also suitable for outdoor family or friends gathering.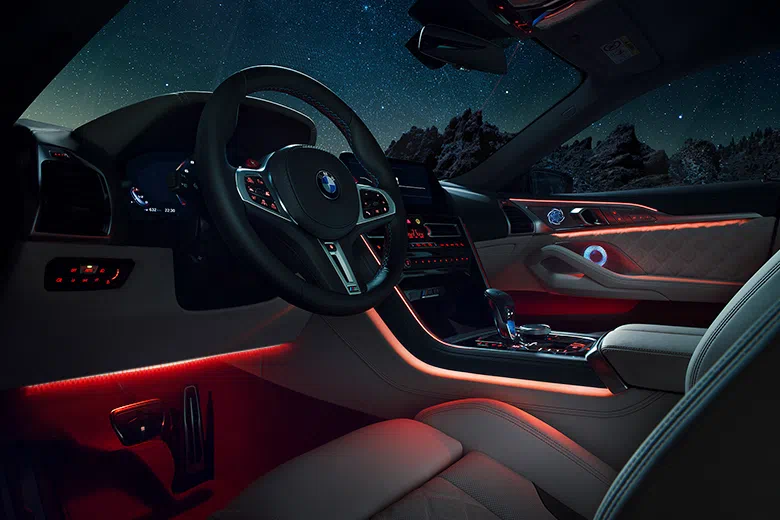 This daytime running light can bring you clearer vision, safer driving and elegant appearance. It has semi-rigid high-power SMD light strips, and the LED in each light strip are continuous patterns without gaps, very bright and cool, and provides a turn signal function.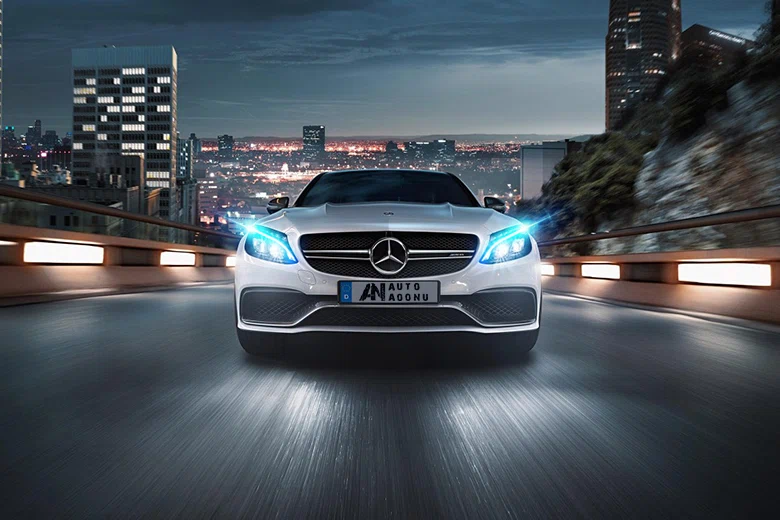 When you want to highlight your driving intentions, you can use this tailgate light bars, which can display driving lights, turn signal lights and brake lights, which look more than a dozen bright and high-end. And the silicone shell has good waterproof performance, is not afraid of rain and snow, and will not produce any pollution and radiation.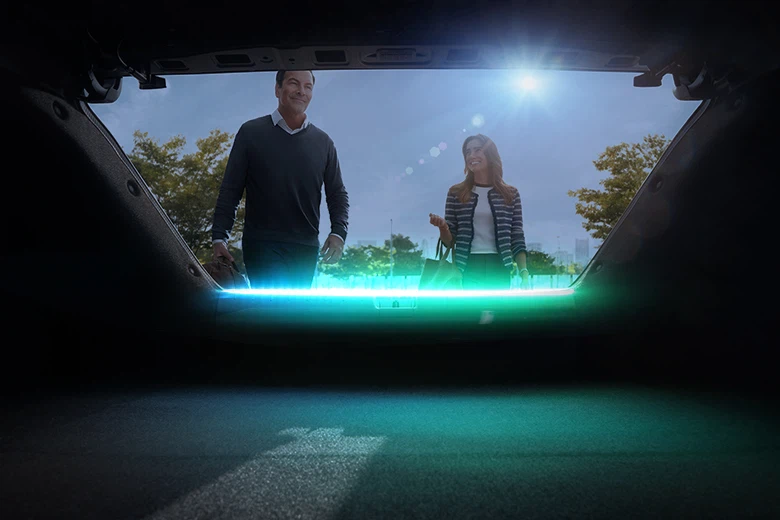 In a crowded traffic flow, because the brake light bar is installed high on the rear glass, the driver behind can easily see your braking action. In heavy fog, rain and snow, its light can penetrate the rain and fog and convey more far. Therefore, brake light strip is an indispensable car light upgrade to improve safe driving.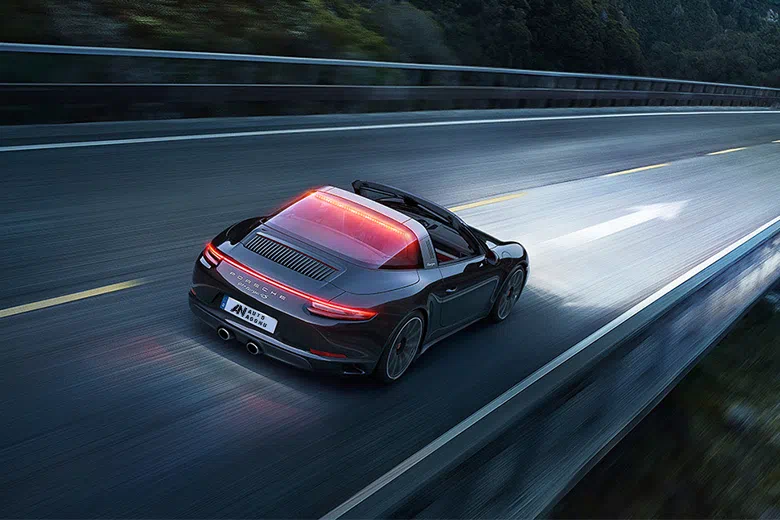 This LED cup holder coasters can enhance your driving or riding experience. The soft light emitted during driving can help you easily pick up the kettle and surrounding things without having to look at it, which improves your driving safety. At the same time, the soft brightness is comfortable and will not affect your driving at all. We also provide customized services, you can custom the LOGO you want on the coaster.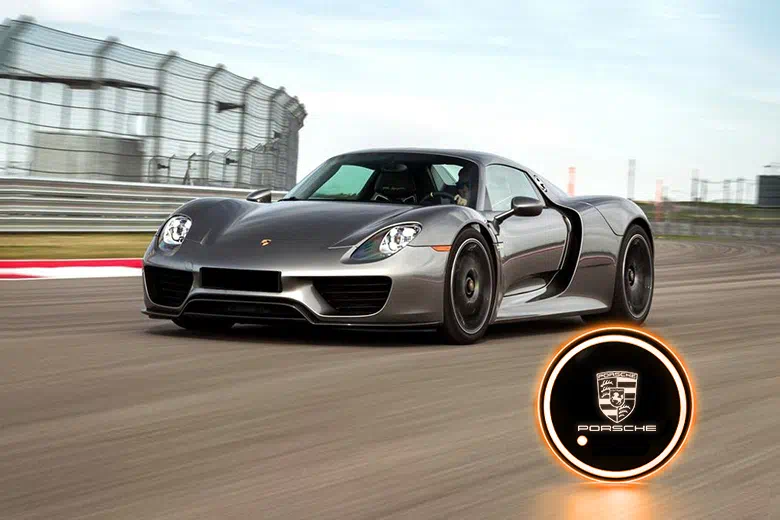 Using this LED aromatherapy diffuser can effectively remove peculiar smells from your car, giving you a fresh and pleasant car environment. It has 7 scents, a simple and stylish appearance, and the show out of the lighting is also very soft, it is a great car interior accessory.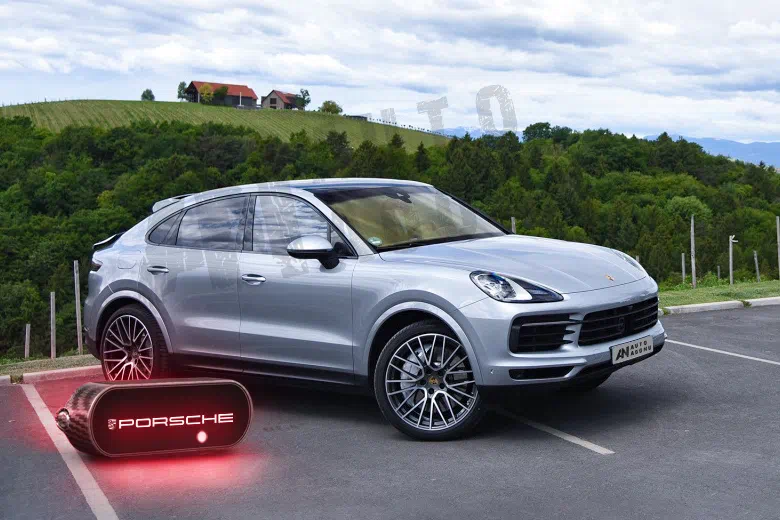 The transparent tube and high toughness heat-shrinkable silicone cover of LED whip can protect the LED chip from water and dust. They also have excellent flexibility and shock mechanisms, thereby improving the durability of the product. The 360-degree luminous spiral lighting allows you to see the surrounding environment better.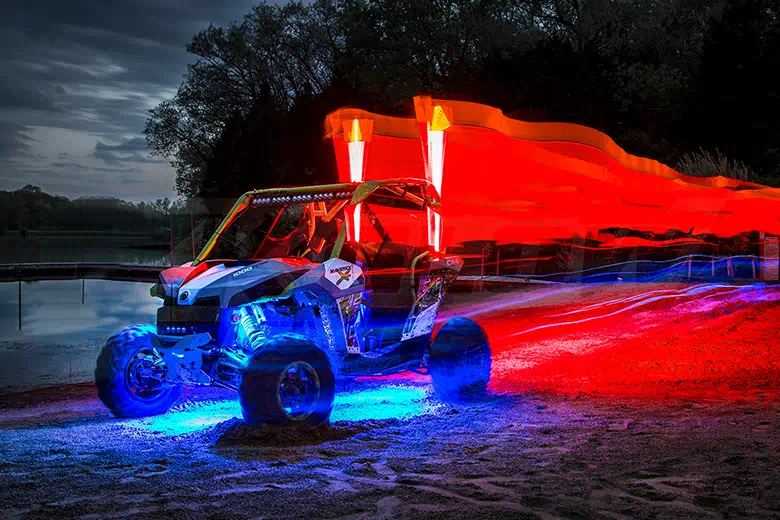 If you want to remove the peculiar smell from the car, or want to make the air inside the car more fresh and pleasant, then these aromatherapy boxes are a good choice. They can automatically emit a lasting fragrance around your car. The metallic aroma box has a delicate and compact appearance, and will not take up too much space in the car. You can also choose to customize the LOGO on the lid of the aroma box to make it more unique.
Porsche was founded in Stuttgart in 1931 and is famous in the world for producing high-end sports cars. The founder Ferdinand Porsche is a well-known designer in the world-renowned automobile industry. Porsche's history can be traced back to 1900, when the first car named Porsche, the Lohner-Porsche, officially debuted and caused a sensation. This two-seater sports car was designed by Ferdinand Porsche, who was only twenty-five years old at the time, was hired by the Lohner Depot as a designer. The famous Porsche 911 was designed by Ferdinand Alexander Porsche, the grandson of Ferdinand Porsche.
In 1993, at the Detroit Auto Show, Porsche launched a convertible boxster with a mid-level horizontal engine. The Porsche Boxster is a two-door, two-seater roadster with a mid-rear drive design. Boxster had made the Porsche market much younger, and the old generation of air-cooling technology had faded from the market. The symbol of the new era: liquid cooling technology had been fully launched, and the 996 models had been produced.
Porsche Cayman is a sports car model derived from the convertible Porsche Boxster 987. The position of the air intake grille of the new Cayenne is lower and presents a certain arc. The bumper air intake has changed from the rectangle to a trapezoid. The engine cover has been increased to two, and the middle is raised upward, giving the engine hidden underneath more space. In the design of the tailgate, the new car has increased the curvature of the tailgate to make it look more lightweight. The interior design of the Cayenne has changed a lot. The dashboard retains the traditional five groups of round dashboard, which highlights the sporty style of the Porsche sports car as a whole.
The Porsche Panamera is a five-door hatchback premium sedan. Panamera provided an unprecedented vehicle design concept for many Porsche fans. It is a four-seater GT model that combines the highest standards of dynamic performance with the ultimate elegant design. Panamera is definitely the market leader in terms of performance, driving dynamics and efficiency. These characteristics have always represented Porsche's core competitiveness, because efficient and high-performance engines, lightweight design and optimized aerodynamics have always been the decisive factors for motorsports. For the first time, Panamera perfectly combined the Porsche pedigree, the passionate driving pleasure of a sports car, and the superior space and comfort of a luxury car to create a unique GT model. Panamera's unique combination of comfort, performance and efficiency is mainly due to the power train-Panamera is exclusively equipped with high-tech power units, using the most advanced and extremely fuel-efficient direct fuel injection technology. The continuous optimization of engine friction had also been further enhanced by innovative technologies such as map-controlled coolant, temperature management systems, and more efficient auxiliary units. The lightweight car door adopted a load-bearing structure made of laser-treated die-cast aluminum, an aluminum shell, and a door and window frame made of thin-walled die-cast magnesium. The comfort and variability of the rear seats have set new standards in the luxury car class. Its contour is a perfect independent seat form, which provides maximum comfort through a large electric adjustment range, seat climate function and a customized headrest for the seat.
Macan, as Porsche's mid-size SUV, uses the Audi Q5 chassis and is equipped with Michelin tires. Porsche's family-style front face, unique hatchback design are essentially different from Q5. The Macan is a five-seater SUV with a more sporty design, making it look like a crossover. The Macan entry-level model was equipped with a 2.0-liter inline four-cylinder turbocharged engine with a maximum power of 173Kw. The Macan mid-range configuration was equipped with a 3.0L V6 twin-turbocharged engine with a maximum power of 250Kw. The Macan flagship model was equipped with a 3.6L V6 twin-turbocharged engine with a maximum power of 294kw.
Seen as one of the most prestigious automobiles in the world, the name itself has almost become an ideal rather than a car. Porsche has become what many aspire to be. As a Porsche owner, we believe that you must cherish your Porsche. When it comes to finding the right modifications for your Porsche parts, AOONUAUTO Porsche accessories must be your best choice. AOONUAUTO is committed to producing high-quality auto parts for customers, providing customers with professional pre-sales and after-sales services, so that you can shop without worries.
Model reference:
356 Cabriolet/Speedster, 356 Coupe, 718 BOXSTER (982), 718 CAYMAN (982), 911, 911 (964), 911 (991), 911 (993), 911 (996), 911 (997), 911 Convertible, 911 Convertible (964), 911 Convertible (991), 911 Convertible (993), 911 Convertible (996), 911 Convertible (997), 911 Targa, 911 Targa (991), 911 Targa (993), 911 Targa (996), 911 Targa (997), 912, 912 Targa, 914, 918 Spyder, 924, 928, 944, 944 Convertible, 959, 968, 968 Convertible, BOXSTER (981), BOXSTER (986), BOXSTER (987), BOXSTER Spyder (981), BOXSTER Spyder (987), CARRERA GT (980), CAYENNE (92A), CAYENNE (9PA), CAYENNE (9YA), CAYMAN (981), CAYMAN (987), MACAN (95B), PANAMERA (970), PANAMERA (971), PANAMERA Sport Turismo (971)