The PEUGEOT LED door sill is made of Japanese acrylic base, which is very hard and has high-brightness LED. Every time you open the door, you will see the cool and colorful LED pedal lights. Getting on and off the car in the dark area becomes safer and easier, and it also adds charm to your car. At the same time, you can customize it according to your personal needs, and we will manufacture the products you want according to your car model and year.
AOONUAUTO specializes in custom LED door sill lights. Customize personalized door sill pedals according to your model data, patterns and lighting colors you want. External power supply can save complicated wiring process. Installation is simple and non-destructive. When you open the door, it will light up, and when you close the door, it will automatically close. Our PEUGEOT LED door sill can provide good lighting for your car, which is convenient for you to get on and off the car safely.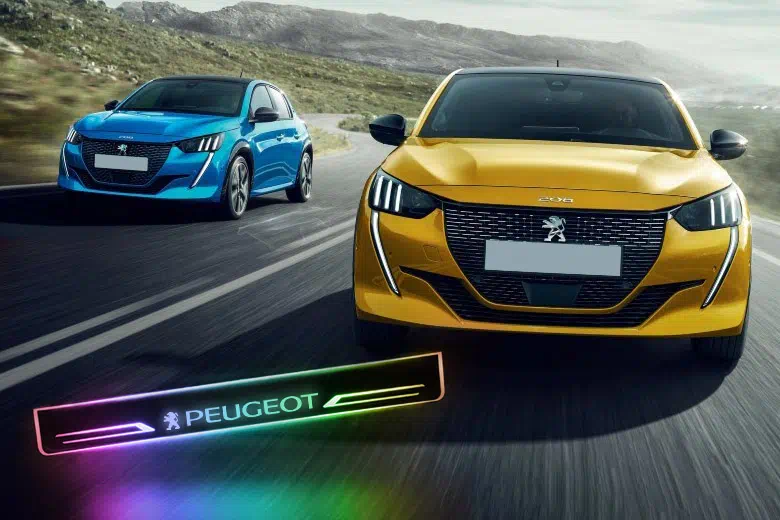 The PEUGEOT LED door LOGO projector can be installed on the left and right doors. The polite door lights will make your car more artistic. Car lighting decoration with a pleasing visual experience, with strict waterproof and heat resistance, can ensure normal use in various harsh environments.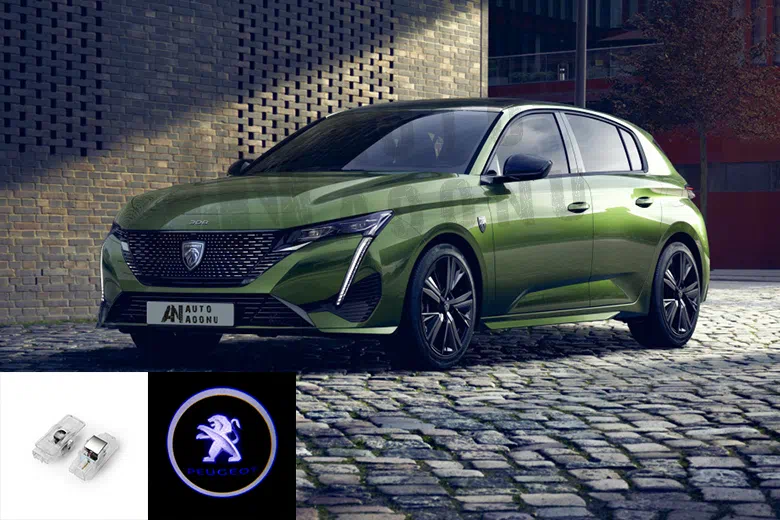 Add a PEUGEOT LED floor mat kit inside the car to make it brighter. Compared with the same model, it will become more luxurious, romantic and fashionable. The pattern on the Acrylic floor mat can be customized as you want to make it more unique. The color of the light can be adjusted to your favorite color and mode by remote control, providing more choices.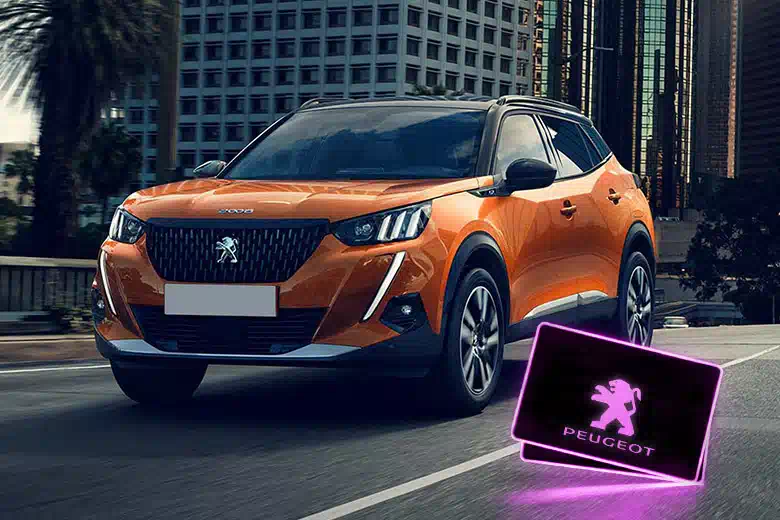 This LED underbody light can make your car look so cool. It has a variety of colors and modes to choose from. The sound-sensing mode allows the lights to flash and flicker in accordance with the rhythm of the music. It is waterproof, wear-resistant, ultra-thin, and easy to install. Can make you feel happy and comfortable.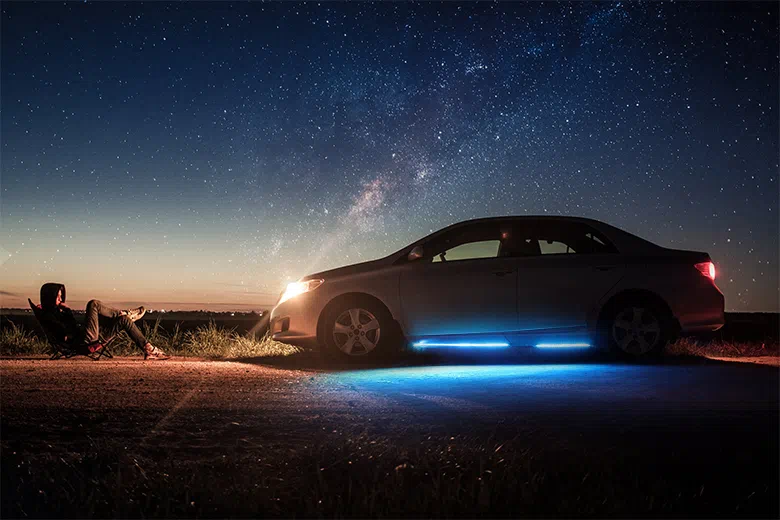 There are a variety of interior mood lights to choose from. Light soft solid color ambient light or bright starry sky light. They are multiple colors of lights and multiple modes to choose from. The light is soft, there is no radiation, it can provide lighting for the car, and it looks very beautiful.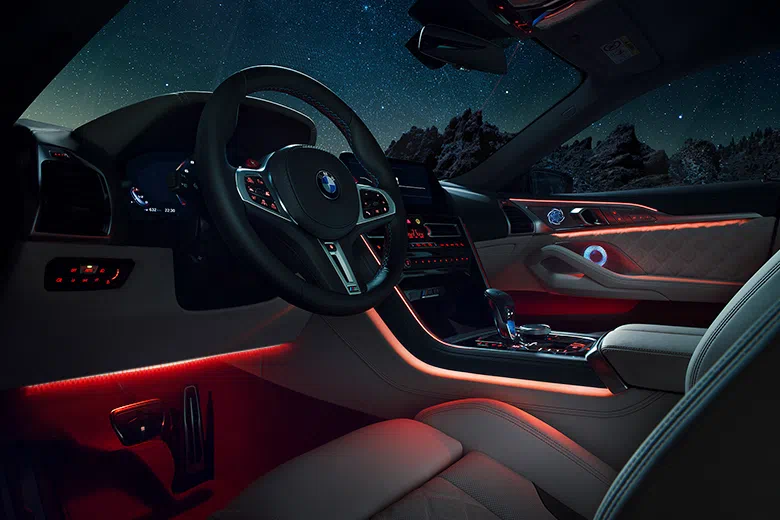 This daytime running light has a cool appearance and is available in a variety of colors. The RF remote control can be used to select and switch modes, which is very convenient to use. When providing additional custom lighting, a turn signal function is also provided. At the same time, the installation is also very simple, and it can be installed without breaking the original power.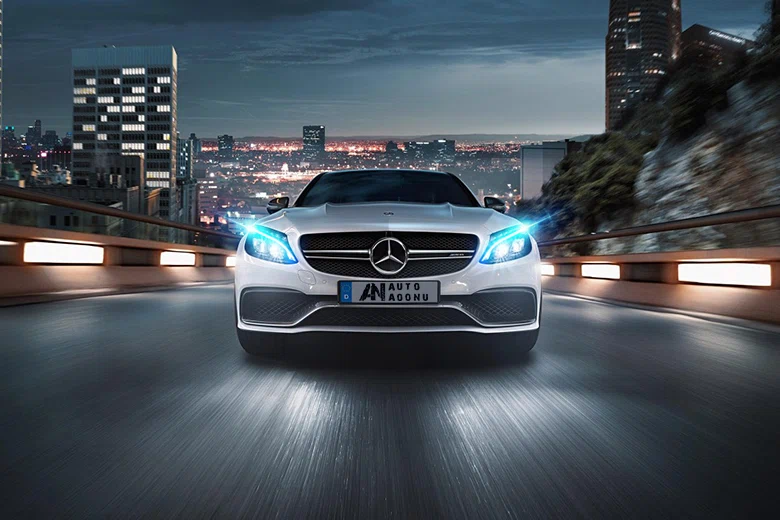 This tailgate light bars can not only bring you safety, reduce and prevent rear-end collision accidents, but also add fashionable and cool elements to your car. Tailgate light bars are composed of many super bright LED lights. It has a long service life, durable, no pollution, low energy consumption.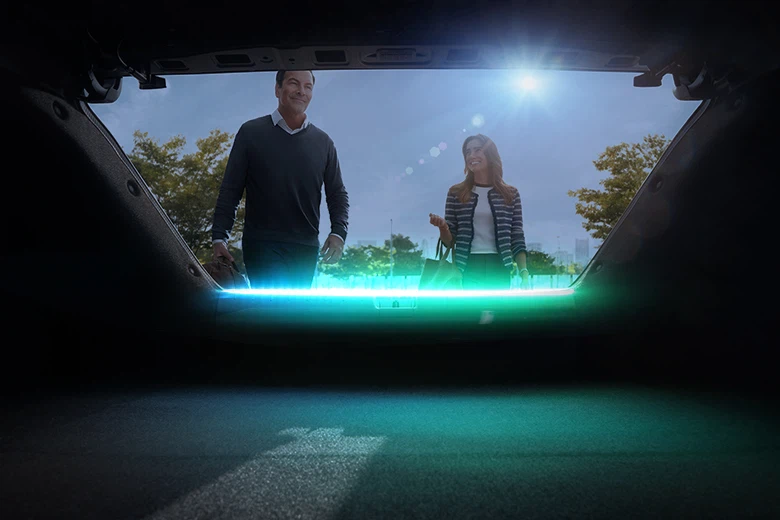 The multi-mode third brake light is cooler and more gorgeous than the single mode due to its streamer lighting effect. It is also waterproof and durable. When you brake, you can be clearly seen by people driving in the same direction as you, which greatly improves driving safety.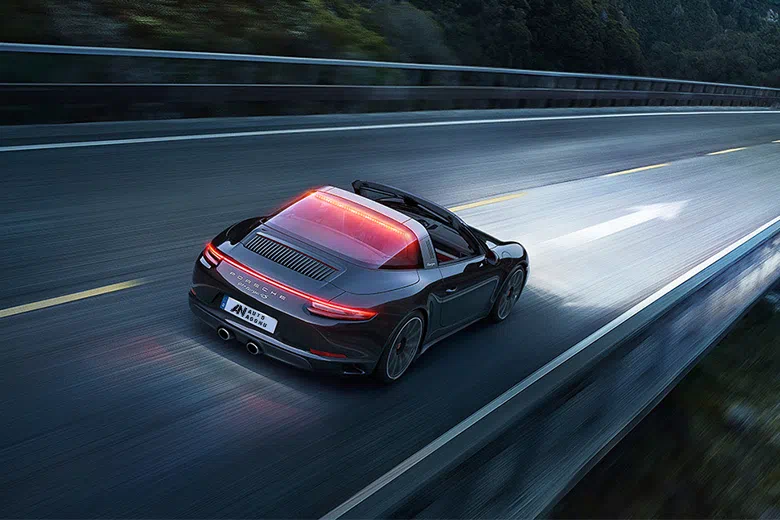 This PEUGEOT LED coasters with customizable patterns is made of wear-resistant scratch-resistant acrylic sheet, which is resistant to high temperature and corrosion. You can safely put the cup on the coaster. It can make your car look very beautiful, the light is soft, it will not affect your vision during driving, and it can give you enough light in the dark area to help you easily pick up the water glass and surrounding things.
If you want to improve the environment in your car, you can look at this PEUGEOT LED aromatherapy diffuser, which has 7 good-smelling scents, and can create a fresh and pleasant environment for your car. It also has 7 soft and beautiful lighting colors to make your journey more perfect.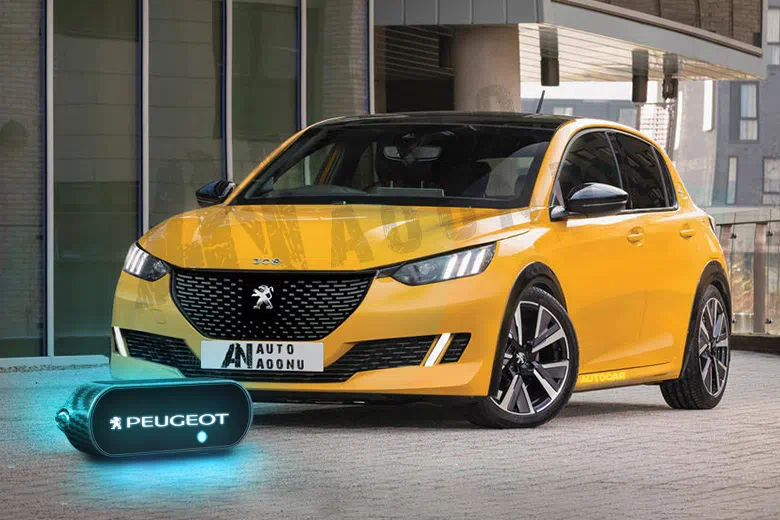 If you are an outdoor enthusiast, then this LED whip lights is not to be missed. It has anti-vibration mechanism and solid bracket so that it can withstand any difficult terrain. IP67 waterproof, can be used in heavy rain or harsh environments. No matter what type of vehicle you drive or where you are driving, you don't have to worry about its lifespan, just enjoy outdoor life.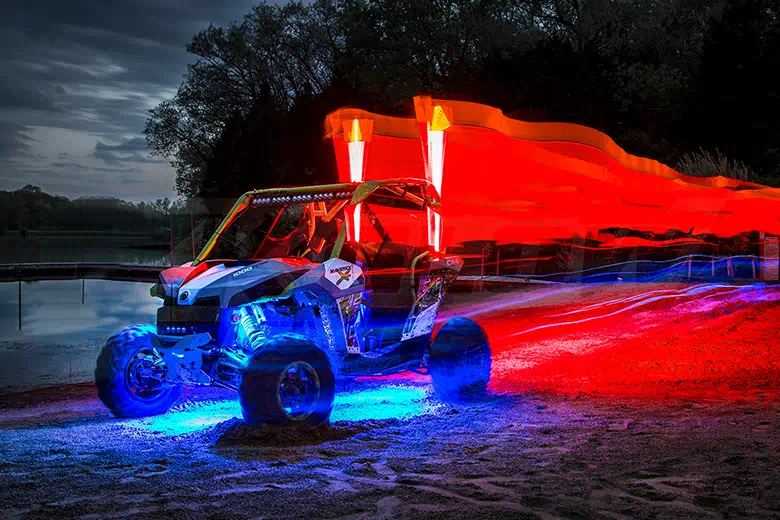 These stylish and concise aromatherapy boxes are not to be missed. They have a variety of scents to choose from, and each scent is fresh and pleasant. It looks particularly high-end when placed in a car or office. It can also help you get rid of odors. Make you feel comfortable. If you need customized services, you can contact our customer service.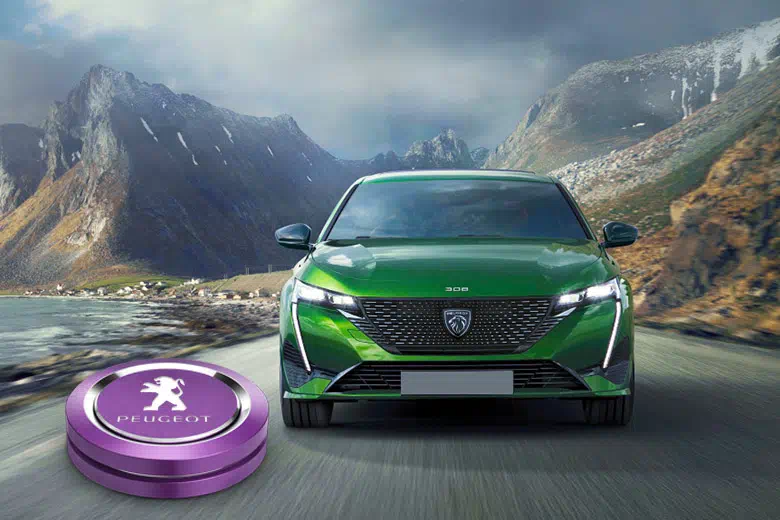 Peugeot is a French car manufacturer. It is the third largest car company in Europe and a leading manufacturer of European cars and high-quality auto parts. In 1896, Peugeot introduced its own engine and no longer relied on Daimler to provide it. The technology of the car is also constantly improving. The engine is moved from under the car to under the front hood, and the steering wheel is also adopted. At this time, the car looks very much like a modern car. In 1907, Peugeot produced the Salon, the first six-cylinder car.
In 1929, Peugeot 201 was launched. This was the first time that Peugeot used numbers to name products, and this became the form of Peugeot naming in the future. This is also the first mass-produced car with an independent front suspension. In 1933, the company introduced a new aerodynamic style series. In 1934, Peugeot introduced the 402 BLEclipse Decapotable, which was the first convertible with a retractable hard top. Many manufacturers now offer retractable hardtops, including Peugeot's own 206cc. In 1948, Peugeot launched the Peugeot 203. Subsequently, a variety of models were introduced, among which a large number of beautiful cars were designed by the Italian Pininfarina design company.
Peugeot 206 is a super mini car. The 206 is the best-selling Peugeot model of all time. The interior of the car has opened up a humanized storage space for members. The doors, front panels, and front storage boxes of the co-pilot can accommodate standard beverage bottles or small credit cards, chewing gum and other sundries. Peugeot 206 has a unique automatic strobe warning light, which can intelligently judge emergency braking and activate the automatic strobe double jump in time. In this way, the following vehicles are reminded as early as possible, to prevent rear-end collisions, and to give the followers just the right warning. It has the function of accompany me home. When leaving the car at night, the headlights will be delayed to extinguish, illuminate your journey home, and let the warmth follow you all the way. In 2003, it underwent a minor facelift, with clear headlights, different rear light sets, new side relay lights, chrome badges, new color ranges, and other subtle internal modifications.
Peugeot 208 is a mini car. The first batch of 208 models are three-door hatchbacks produced in November 2011 at the company's new plant in Slovakia. The car has a tablet computer (such as a screen) and a panoramic glass roof surrounded by LED lights. The second-generation Peugeot 208 was unveiled at the Geneva Motor Show in March 2019. An all-electric version called e208 was also exhibited in Geneva. 208 provides powertrain options using conventional gasoline or diesel engines or electric motors. The 208 and e208 are equipped with optional advanced driver assistance systems. With adaptive cruise control, lane centering, automatic parking and blind spot monitoring functions. Models equipped with a manual transmission have cruise control.
In 2001, Peugeot 307 won the European Car Award of the Year. The Peugeot 307 is an elegant and full-fledged car. Its overall appearance is balanced and symmetrical. From the side, it is full of personality, and the overall streamline is soft and harmonious. The front fender slides over the upper part of the car body, and the curved roof is integrated with the rear triangular window and the rear tail wing, which naturally outlines the curved contour of the trunk. The trunk and the rear wing transition naturally, and the rear lights are cleverly embedded in it. The integrated steel body of Peugeot 307 greatly enhances the strength of the car body. On the one hand, in the event of a collision, the specially absorbing impulse area can reduce the impact on passengers and improve the protection of passengers. On the other hand, the overall body can ensure Good grounding performance fully guarantees the safety of driving. The Peugeot 307 series enjoys a high global reputation and is an outstanding representative in the mid-size car market.
The Peugeot 405 is another masterpiece of Peugeot and was later named the European car of the year in 1988. The 405 is available in both LHD and RHD versions, as well as front-wheel and four-wheel drive four-door sedans and luxury cars. Unlike the 504 and later 406, it has never offered a coupe model to the public. The 405 series includes three gasoline engines and two diesel engines, all of which are four-cylinders, in various states and specifications. The series is tailor-made to suit different export markets. The model will be further updated and upgraded later. The windshield was glued, and all these changes greatly improved the torsional stiffness. At the same time, it still provides a deeper opening for the trunk lid of the car. The taillights have also been redesigned and the trim strips between the taillights have been removed, all of which are identical to the larger 605 image. The interior has also been reworked, using a new instrument panel and door trim, inheriting many details and the overall appearance of the 605.
Peugeot is streamlined and capable, focusing on efficiency and visual appeal. Peugeot has always been proud of comfortable, speed-oriented vehicles, which is why its models are highly regarded by loyal drivers everywhere. On our platform AOONUAUTO, you can find a variety of high-quality Peugeot auto parts. They can make your car more attractive. You can customize according to your own needs, and we will provide you with professional customized services. If you want to learn more about parts or accessories on our website, our customer service department will be ready to answer any questions you may encounter.
Model reference:
104, 104 Coupe, 106 I (1A, 1C), 106 II (1), 106 Van II Box Body / Hatchback (1S), 107, 1007 (KM), 108, 204, 204 Break, 204 Convertible, 204 Coupe, 205 Box, 205 I (741A/C), 205 I Convertible (741B, 20D), 205 II (20A/C), 206 (2A/C), 206 CC (2D), 206 Hatchback (2A/C), 206 Sedan, 206 SW (2E/K), 206 Van, 206+ (2L, 2M), 207 (WA, WC), 207 CC (WD), 207 Sedan, 207 SW (WK), 207 SW Box Body / Estate (WK), 207 Van (WA, WC), 208 (CA, CC), 208 Box (CR), 2008 (CU), 301, 304 (04M), 304 Break (04D), 304 Convertible (04B), 304 Coupe (04C), 305 I (581A), 305 I Break (581D), 305 II (581M), 305 II Break (581E), 306 (7B, N3, N5), 306 Box Body / Estate (N, 7), 306 Box Body / Hatchback, 306 Break (7E, N3, N5), 306 Convertible (7D, N3, N5), 306 Hatchback (7A, 7C, N3, N5), 307 (3A/C), 307 Break (3E), 307 CC (3B), 307 Sedan, 307 SW (3H), 307 SW Box Body / Estate (3E, 3H), 308 (4A, 4C), 308 Box Body / Hatchback (LB), 308 CC (4B), 308 II, 308 SW (4E, 4H), 308 SW Box Body / Estate (4E), 308 SW II, 308 SW II Box Body / Estate (LC), 3008 MPV (0U), 3008 SUV (M), 309 I (10C, 10A), 309 II (3C, 3A), 404, 404 Convertible, 405 (15B), 405 I (15B), 405 I Break (15E), 405 II (4B), 405 II Break (4E), 406 (8B), 406 Break (8E/F), 406 Coupe (8C), 407 (6D), 407 Coupe (6C), 407 SW (6E), 407 SW Box Body / Estate (6E), 4007 (GP), 408, 4008, 504, 504 (A, M), 504 Break (D, F), 504 Convertible, 504 Coupe, 504 Pickup, 504 Pickup (E), 505 (551A), 505 Break (551D), 508 I (8D), 508 II (F3, FB, FH), 508 SW Box Body / Estate (8E), 508 SW I (8E), 508 SW II (F4, FC, FJ), 5008 (0U, 0E), 5008 II, 604 (561A), 605 (6B), 607 (9D, 9U), 806 (221), 807 (E), BIPPER (AA), BIPPER Tepee, HOGGAR, ION, PARTNER Box, PARTNER Box (5), PARTNER Box (K9), PARTNER Combispace (5F), PARTNER Platform/Chassis, PARTNER Tepee, PICK UP (ZN), RCZ, RIFTER, TRAVELLER (V)