The LED door sill is waterproof, anti-corrosion, anti-wear, and easy to clean. The threshold strip not only protects the sill of your car from damage, but also highlights the charm of your car with its beautiful and gorgeous appearance. There are 7 colors for you to choose, each of which is very cool. The bright LED lamp beads provide you with enough light to get in and out of the vehicle in the dark, which also improves the safety factor.
If you want to add some fashionable accessories to your car, then AOONUAUTO LED door sill is a good choice. Because it can be customized, you can customize various patterns, text, LOGO, etc., full of personalization. It is wear-resistant, corrosion-resistant, has an IP67 waterproof rating, and is easy to clean, without worrying about water droplets and mud sticking on it. It has 7 light colors, each of which is very cool and makes your car look very different.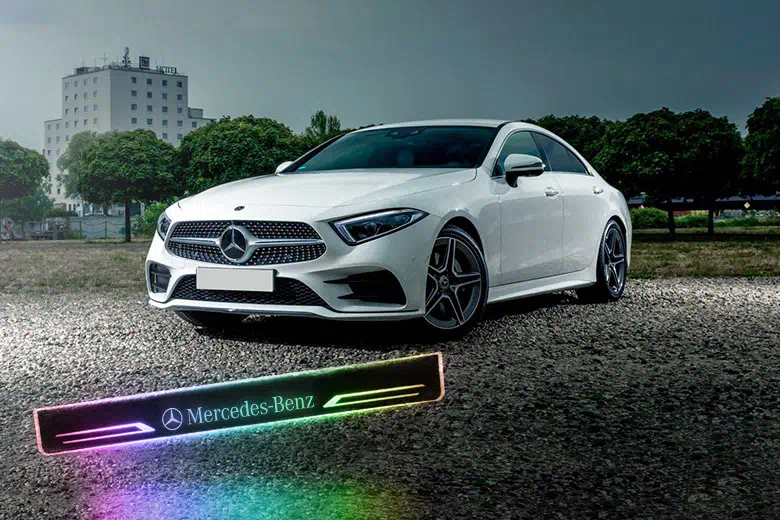 This LED door LOGO projector is a car lighting decoration with a pleasing visual experience. It is made of high-brightness LED chips and high-definition projection lens sharpness. When you open the door, the clear LOGO/pattern will be displayed on the ground, and when you close the door, the lights will go out. AOONUAUTO can also customize the projection pattern for you, as long as the picture you provide is high-definition.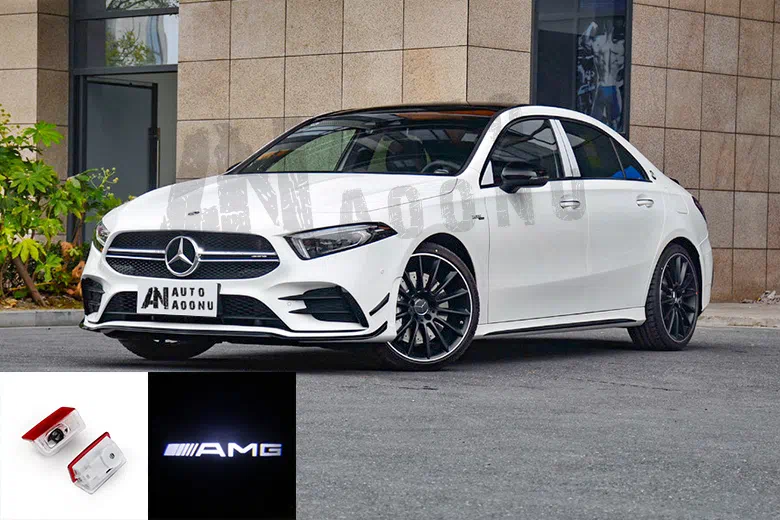 This LED door handle bowl light is made of high-quality materials, anti-corrosion and ultra-thin. It can be easily installed on the inner door bowl, without any pollution and noise. Not only can you choose the LOGO of the car maker, you can also customize your own LOGO. Whenever the inner door bowl lamp lights up the car interior, it also allows passengers to see your LOGO. This will be a very interesting thing.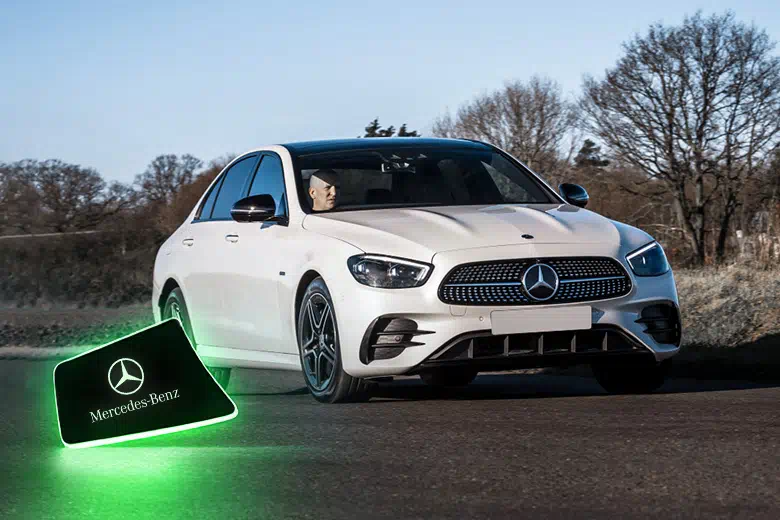 This LED floor mats can change 8 colors and 4 lighting modes through the remote control. It is wear-resistant, non-slip and waterproof. It can be easily installed and disassembled without any tools, and it is easy to clean. You can customize the LOGO to your preferences and needs.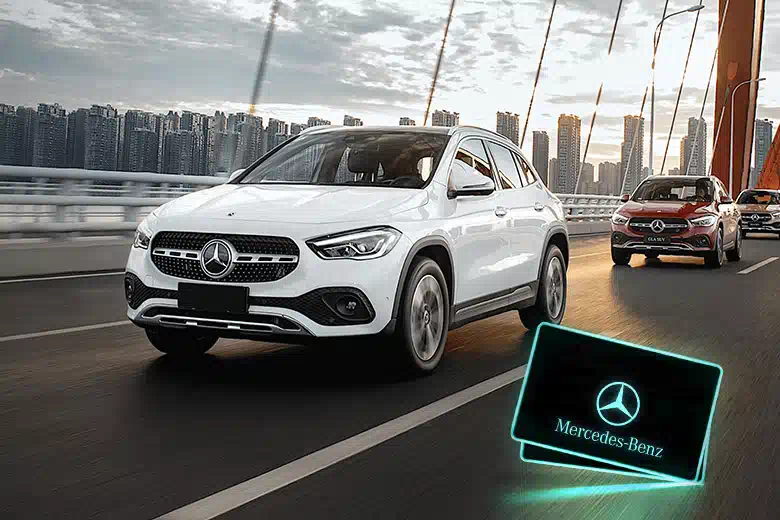 This LED underbody light is waterproof, durable, and very thin. It can be easily installed in the gap and is almost invisible. It has 8 light colors and multiple modes, you can switch freely according to your preferences. When driving on the road, it makes your car look more upscale.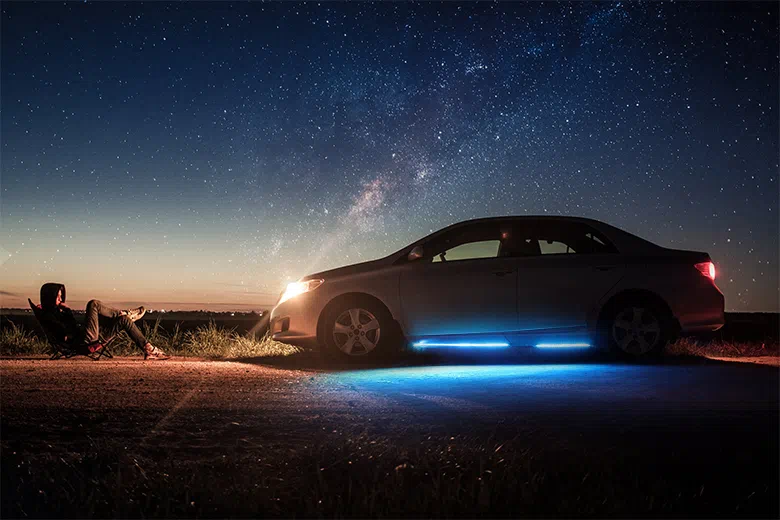 If you are a romantic creator, then you can look at these interior LED accent kit that exudes an elegant and romantic atmosphere. These lights with different colors and patterns are very suitable for lovers who like to camp or just stay in the car. It is also suitable for outdoor family or friends gathering.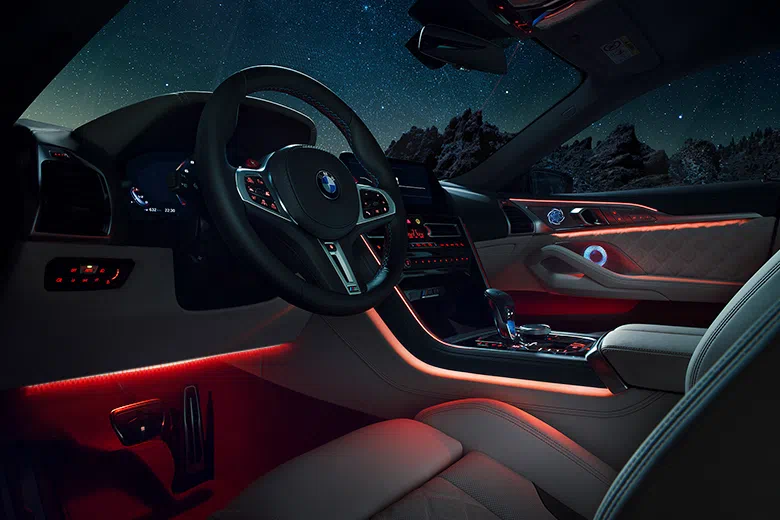 If you want to make sure that your car or truck can always attract the attention of other drivers, please install this LED daytime running lights, which not only has super bright LED in each light strip, but also has a turn signal function. Provide additional custom lighting and allow you to drive more safely.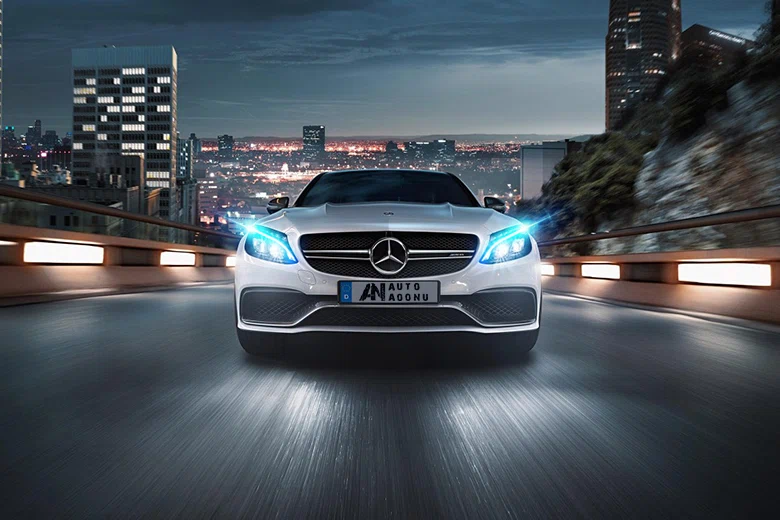 This tailgate light bars can not only bring you safety, reduce and prevent rear-end collision accidents, but also add fashionable and cool elements to your car. Tailgate light bars are composed of many super bright LED lights. It has a long service life, durable, no pollution, low energy consumption.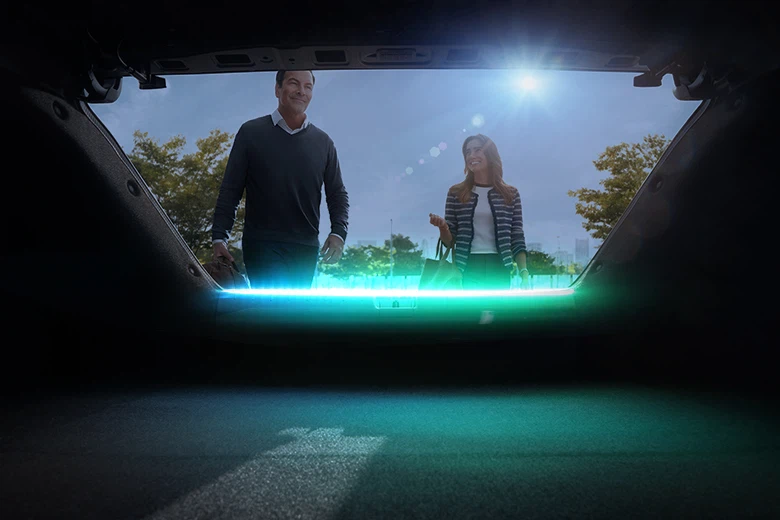 At night and under terrible weather such as rain and snow, using this third brake light can better protect your safety. When your car is braking, it will light up a high-brightness red light to remind other drivers. Effectively reduce and avoid the occurrence of safety accidents such as rear-end collision.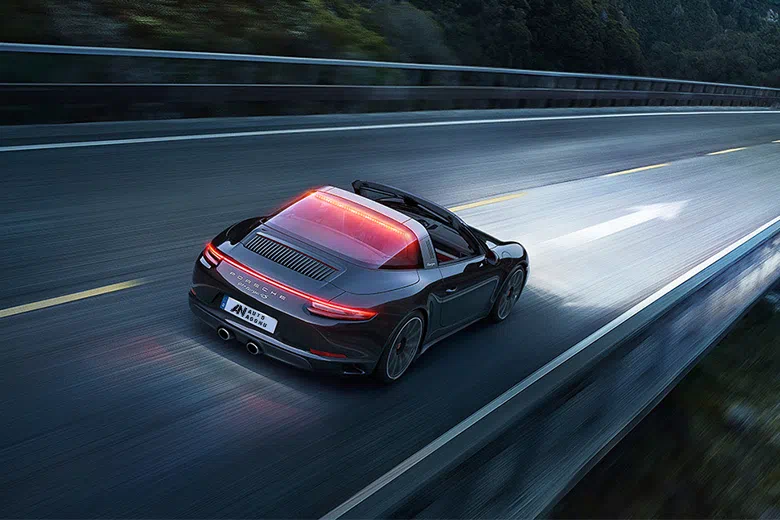 This is the car LED cup coasters with USB charging. It can work continuously for 15 days. It has a smart chip to prevent damage caused by overcharging. The LOGO on the coaster can be customized to the pattern you want. It has 7 colors and 3 modes to choose from, the light is soft and not glaring, easy to install and operate, and can bring a unique driving experience.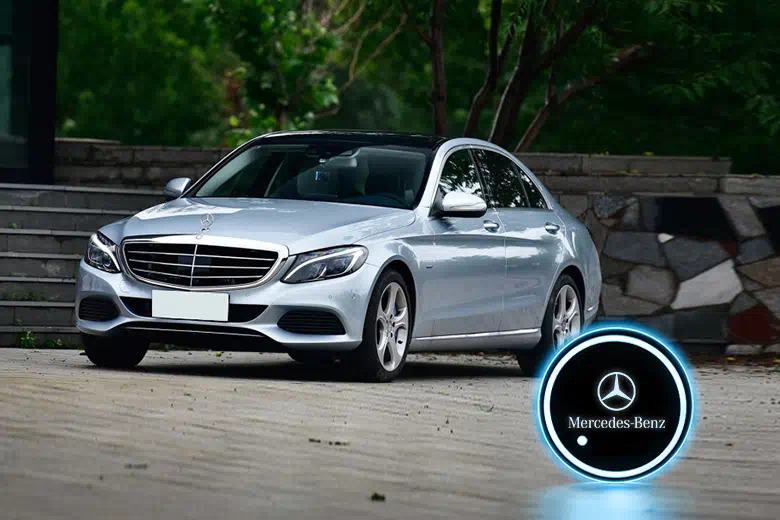 This LED aromatherapy diffuser has a compact and simple appearance, with 7 fragrances to choose, and it is very easy to install and use. Not only can it emit a good smell, but its soft light can provide illumination. It can eliminate fatigue for your driving well.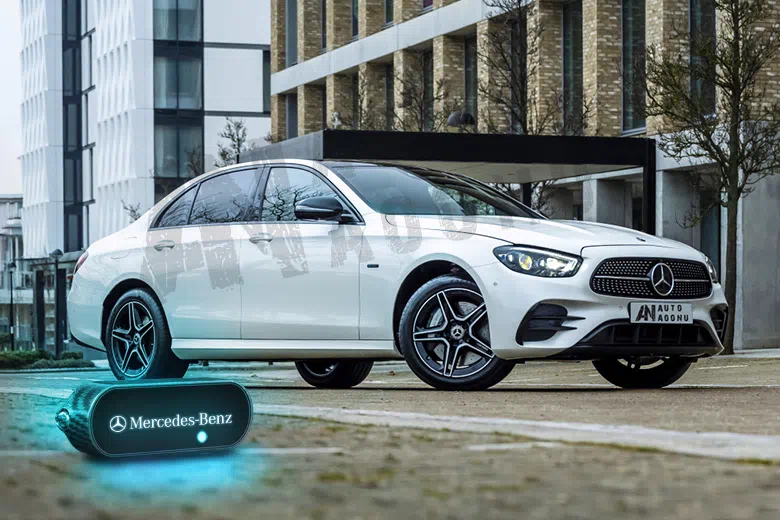 This LED whip lights has strong waterproof, resistance to high or low temperatures, protected from road conditions and debris, and can be used in scorching sun, strong wind, rain, snow and other weather. It has a service life of more than 50, 000 hours and lots of cool colors.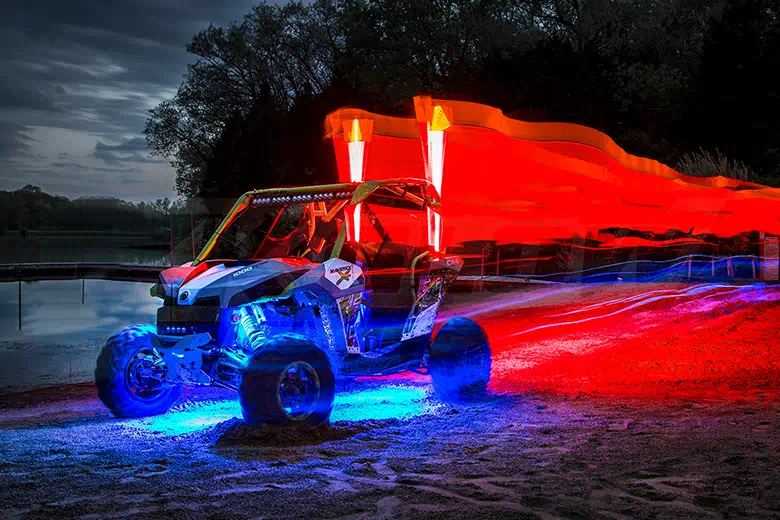 These stylish and concise aromatherapy boxes are not to be missed. They have a variety of scents to choose from, and each scent is fresh and pleasant. It looks particularly high-end when placed in a car or office. It can also help you get rid of odors. Make you feel comfortable. If you need customized services, you can contact our customer service.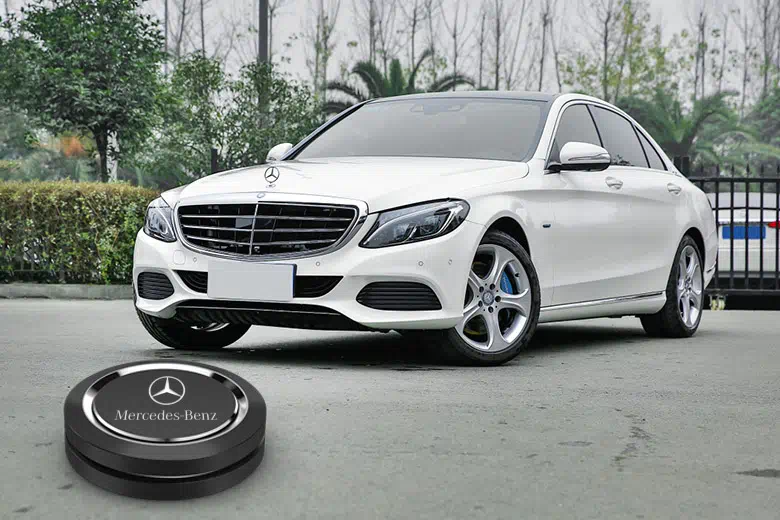 Mercedes-Benz is the oldest maker in the world. Founded in 1926, its founders were Karl Benz and Gottlieb Daimler. Its predecessor was Benz & Cie and Daimler-Motoren-Gesellschaft (DMG). It was not until June 1926 that the two brands were officially merged. The new company was renamed Daimler-Benz AG, and the product brand was changed to Mercedes-Benz as you see today.
Its perfect technical level, excellent quality standards, innovative ability, and a series of classic coupe styles are commendable. The Mercedes-Benz three-pointed star has become one of the most famous car and brand logos in the world. Since December 22, 1900, Daimler-Motoren-Gesellschaft (DMG) presented its customers with the world's first sedan under the Mercedes brand, and Mercedes-Benz has become a car A role model for industry. For more than 100 years, the Mercedes-Benz brand has been a pioneer in automotive technology innovation. Whether it is a diesel engine, safety body, anti-lock braking system (ABS), airbag, electronically controlled vehicle stability driving system (ESP), active suspension control (ABC), brake assist system (BAS), or electronics for automotive applications Inductive braking system (SBCTM), preventive safety system PRE-SAFE, night vision assist system, 7-speed automatic transmission 7G-TRONIC, etc. In this series of innovations, what comes to mind is the name of the original founder: Mercedes-Benz.
Today, in addition to being known for its high-quality and high-performance luxury cars, Mercedes-Benz is also the world's most famous manufacturer of buses and heavy-duty trucks. Mercedes-Benz currently has more than ten series, more than a hundred models, and an annual output of nearly one million vehicles. Its models: Passenger cars include A, B, C, CLA, CLS, E, G, GLA, GLB, GLC, GLE, GLS, S, SL, SLC (SLK), V, AMG, GT, EQC, etc. . Trucks/links include Econic, Axor, Atego, Actros. Vans include Vito, Viano, Vario, and Sprinter. Buses include Travego, Tourismo, Tourino, Minibus, Integro, Conecto, OH, OC, and Citaro. Special purpose vehicle Unimog.
As times change and tastes evolve, people still hope to have a luxurious and beautiful car. AOONUAUTO knows it's an absolute must for you to keep your very own model happy, which means you're going to need the highest quality Mercedes Accessories and Parts along with the best value available to do so. The pursuit of style begins here due to Mercedes accessories. We provide a wide selection of Mercedes accessories and parts. Make yourself at home. Dress up your car. AOONUAUTO's job is to meet your every expectation and provide you with quality and durable accessories and parts designed with excellence in mind.
Model reference:
170 (W170), 190 (W201), 8 (W114), 8 (W115), 8 Coupe (W114), A-CLASS (W168), A-CLASS (W169), A-CLASS (W176), A-CLASS (W177), A-CLASS Sedan (W177), AMG GT (C190), AMG GT (X290), AMG GT Roadster (R190), B-CLASS (W245), B-CLASS (W246, W242), B-CLASS (W247), CABRIOLET (A124), CABRIOLET (W111), C-CLASS (W202), C-CLASS (W203), C-CLASS (W204), C-CLASS (W205), C-CLASS Convertible (A205), C-CLASS Coupe (C204), C-CLASS Coupe (C205), C-CLASS Coupe (CL203), C-CLASS T-Model (S202), C-CLASS T-Model (S203), C-CLASS T-Model (S204), C-CLASS T-Model (S205), CLA Coupe (C117), CLA Shooting Brake (X117), CLC-CLASS (CL203), CLK (C208), CLK (C209), CLK Convertible (A208), CLK Convertible (A209), CLS (C218), CLS (C219), CLS (C257), CLS Shooting Brake (X218), COUPE (C123), COUPE (C124), COUPE (W111), E-CLASS (W124), E-CLASS (W210), E-CLASS (W211), E-CLASS (W212), E-CLASS (W213), E-CLASS All-Terrain (S213), E-CLASS Convertible (A124), E-CLASS Convertible (A207), E-CLASS Convertible (A238), E-CLASS Coupe (C124), E-CLASS Coupe (C207), E-CLASS Coupe (C238), E-CLASS T-Model (S124), E-CLASS T-Model (S210), E-CLASS T-Model (S211), E-CLASS T-Model (S212), E-CLASS T-Model (S213), G-CLASS (W460), G-CLASS (W461), G-CLASS (W463), G-CLASS Cabrio (W463), GLA-CLASS (X156), GLC (X253), GLC Coupe (C253), GL-CLASS (X164), GL-CLASS (X166), GLE (W166), GLE (W167), GLE Coupe (C292), GLK-CLASS (X204), GLS (X166), GULLWING (W198), HECKFLOSSE (W110), HECKFLOSSE (W111, W112), KOMBI T-Model (S123), KOMBI T-Model (S124), M-CLASS (W163), M-CLASS (W164), M-CLASS (W166), PAGODE (W113), PONTON (W120), PONTON (W121), PONTON (W128), PONTON (W180), PULLMANN (W100), R-CLASS (W251, V251), Sedan (W123), Sedan (W124), S-CLASS (W108, W109), S-CLASS (W116), S-CLASS (W126), S-CLASS (W140), S-CLASS (W220), S-CLASS (W221), S-CLASS (W222, V222, X222), S-CLASS Convertible (A217), S-CLASS Coupe (C126), S-CLASS Coupe (C140), S-CLASS Coupe (C215), S-CLASS Coupe (C216), S-CLASS Coupe (C217), SL (R107), SL (R129), SL (R198), SL (R230), SL (R231), SL (W121), SL Coupe (C107), SLC (R172), SLK (R170), SLK (R171), SLK (R172), SLR (R199), SLR ROADSTER (R199), SLS AMG (C197), SLS AMG Roadster (R197), VANEO (414), V-CLASS (638/2), V-CLASS (W447), VIANO (W639), X-CLASS (470), X-CLASS Platform/Chassis (470), CLC-CLASS