Do you want to add style and personality to your car? Customizable LED door sill is your good choice. It not only allows your car to have a cool door sill decoration, but also allows you to keep the car door sill from being damaged when you get on and off, and you can see clearly when getting on and off in a dark area to prevent falling.
This Customizable LED door sill plates is made of Japanese acrylic and high-brightness LED, which is waterproof, wear-resistant and corrosion-resistant. Its appearance is stylish and high-end, with 7 colors to choose from. The LED door sill trims are powered by batteries. It adopts electromagnetic induction to switch light, which is very convenient to install and use. While decorating the appearance of your car, it also protects your car and the safety of your getting on and off.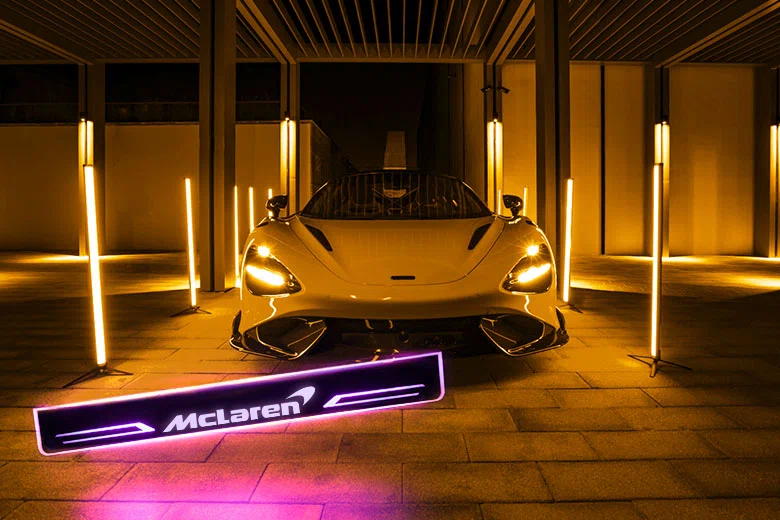 This Mclaren LED door LOGO projector is a car lighting decoration with a pleasing visual experience. It is made of high-brightness LED chips and high-definition projection lens sharpness. When you open the door, the clear LOGO/pattern will be displayed on the ground, and when you close the door, the lights will go out. AOONUAUTO can also customize the projection pattern for you, as long as the picture you provide is high-definition.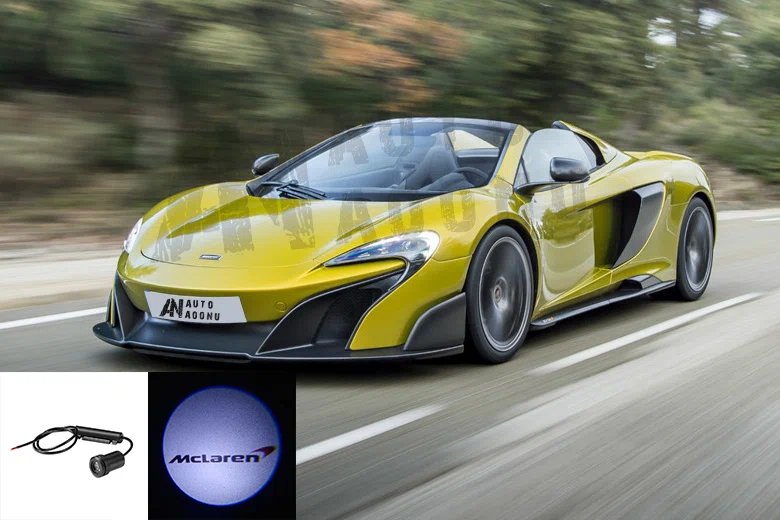 This Mclaren LED floor mats can change 8 colors and 4 lighting modes through the remote control. It is wear-resistant, non-slip and waterproof. It can be easily installed and disassembled without any tools, and it is easy to clean. You can customize the LOGO to your preferences and needs.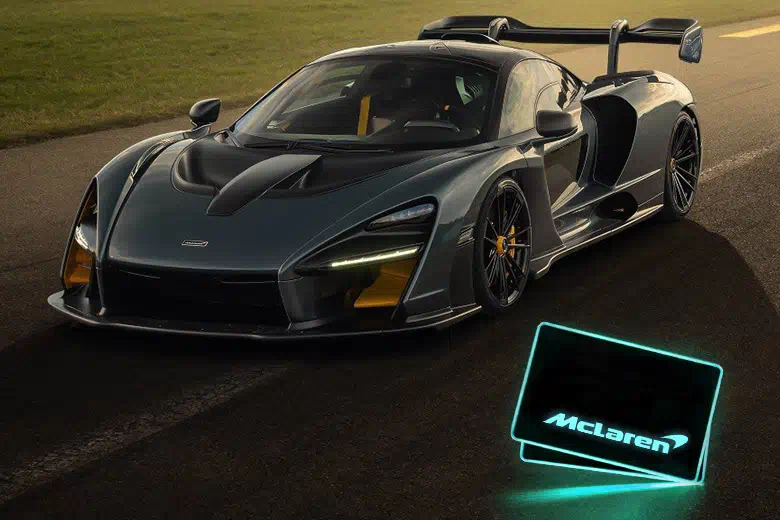 When your car installs this LED underbody light, it will be very compelling on the road. It not only makes your car look gorgeous and unique, but also the bright light can remind other drivers to keep a safe distance.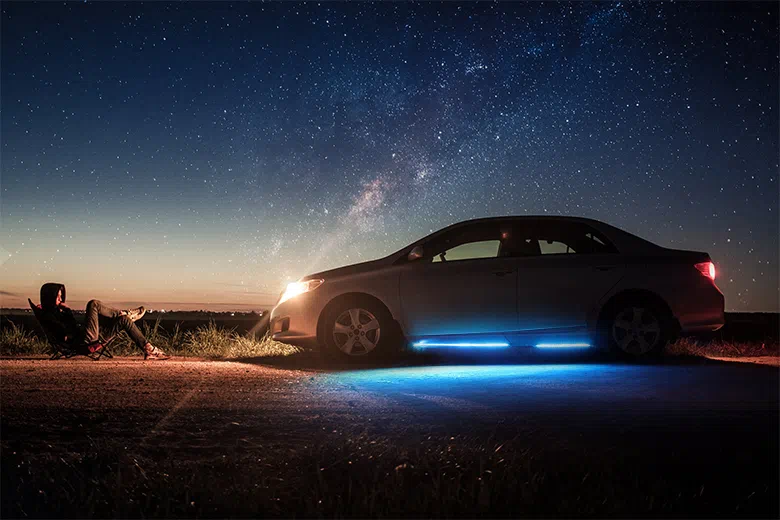 The stylish interior lights break the dullness of life. When the light is projected in the car, it not only provides you with illumination, but also looks particularly gorgeous, making you feel happy and eliminating driving fatigue.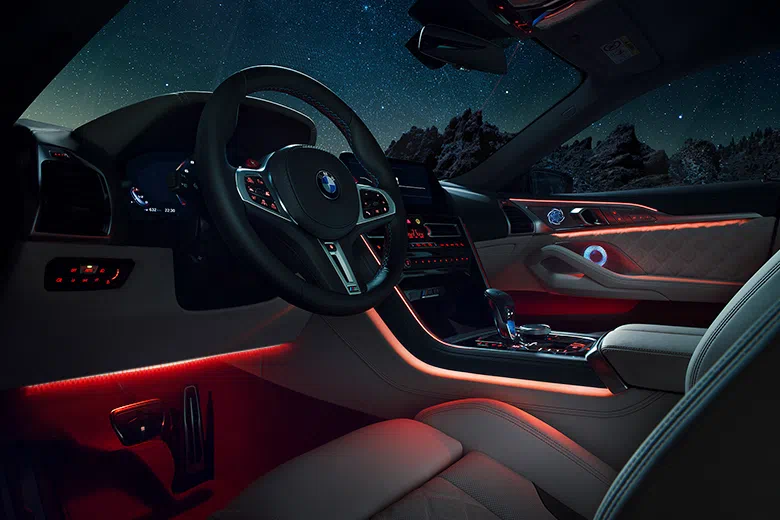 This product makes your car look very high-end. It not only improves the safety factor, but also you can use the RF remote control to freely switch the colors and modes you like. It is easy to install, with 3M adhesive tape on the back, which can be cut according to the size and length you need.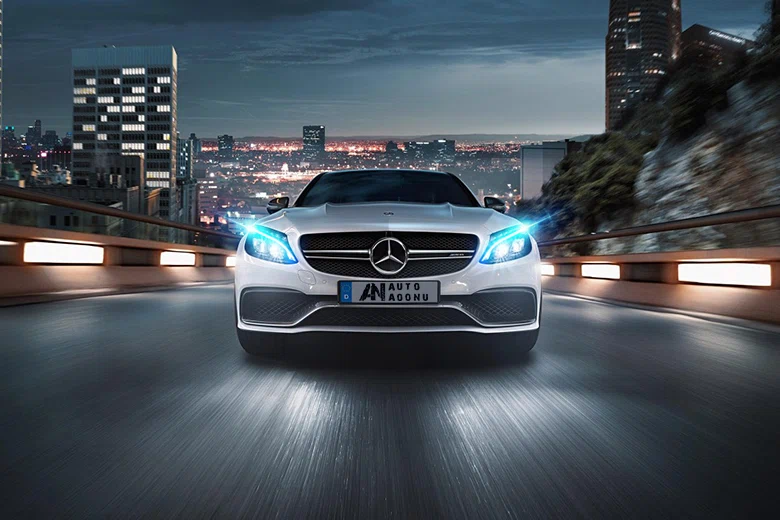 If you want to add personalized elements to your car, you can look at this tailgate light bars, which can provide additional lights to let other drivers see you clearly in various bad weather. It doesn't cause glare or any type of interference to the rear-view mirror, which not only improves your driving safety, but also highlights your personality.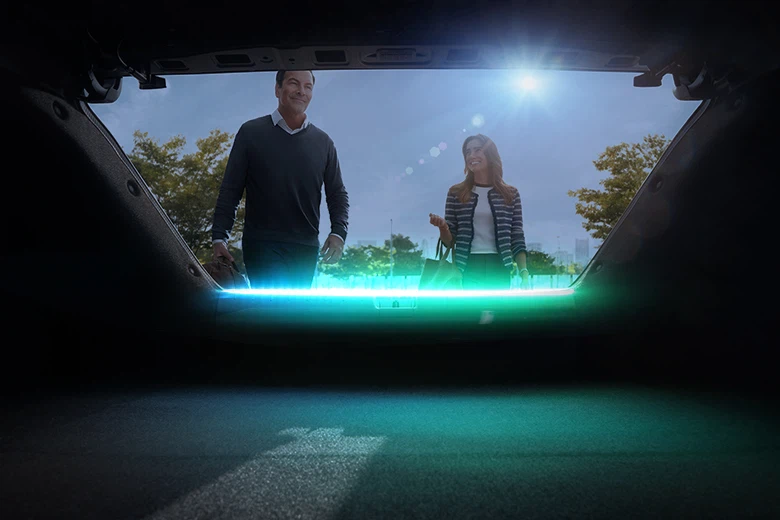 In a crowded traffic flow, because the brake light bar is installed high on the rear glass, the driver behind can easily see your braking action. In heavy fog, rain and snow, its light can penetrate the rain and fog and convey more far. Therefore, brake light strip is an indispensable car light upgrade to improve safe driving.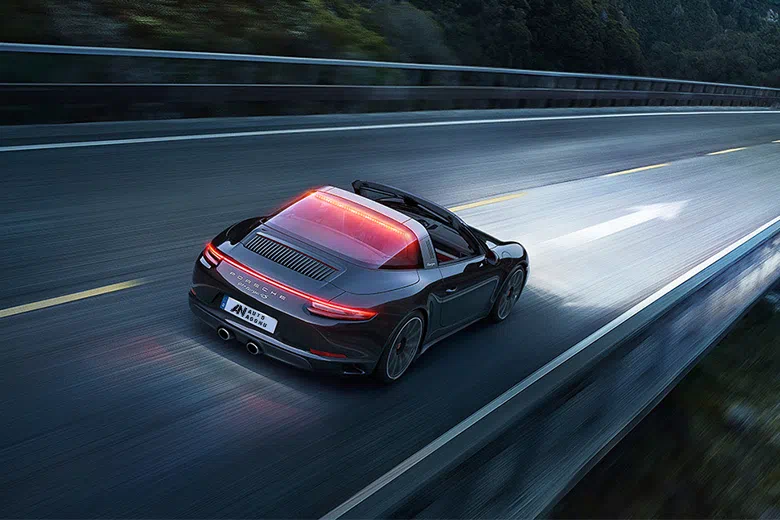 This Mclaren LED cup coasters can provide you with good lighting. It has 7 colors to choose from, with soft light and gorgeous colors. Can create a warm and pleasant atmosphere for you. At the same time, it is waterproof, abrasion-resistant, and high-temperature resistant, so there is no need to worry about spilling liquids or placing hot drinks. Customizable patterns make the coaster more personal style elements.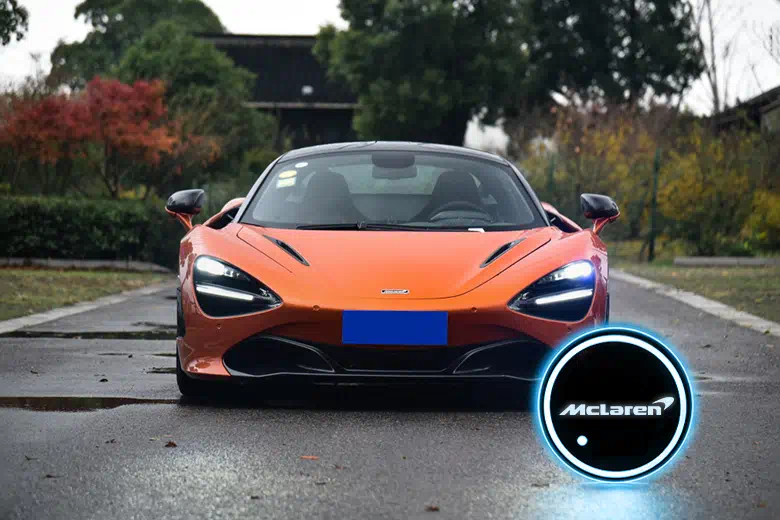 This Mclaren LED aromatherapy diffuser has a fresh and pleasant fragrance, soft and comfortable lighting, as well as advanced control settings, which are very easy to open and close. Of course, its installation is also very simple and non-destructive. It will definitely make you feel comfortable and pleasant while driving.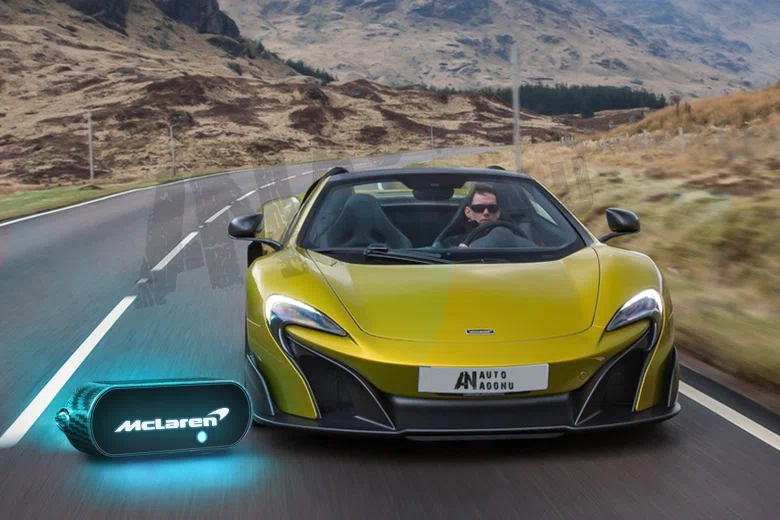 This LED whip lights has strong waterproof, resistance to high or low temperatures, protected from road conditions and debris, and can be used in scorching sun, strong wind, rain, snow and other weather. It has a service life of more than 50, 000 hours and lots of cool colors.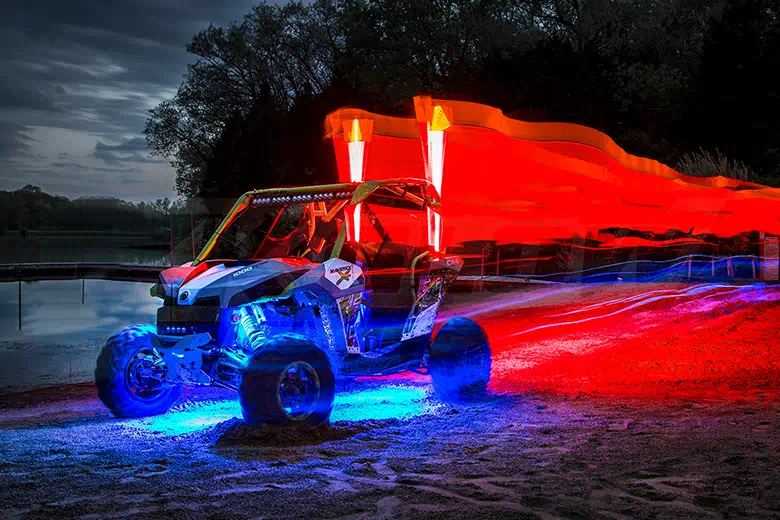 Are you still worried about the unpleasant smell in the car? Check out these aromatherapy boxes! Their scent is particularly good, but not pungent. It can quickly dissipate the peculiar smell inside the car, leaving only the fragrance. The fresh and pleasant aroma will make your journey more enjoyable. It can be customized LOGO pattern, highlighting the charm of your car.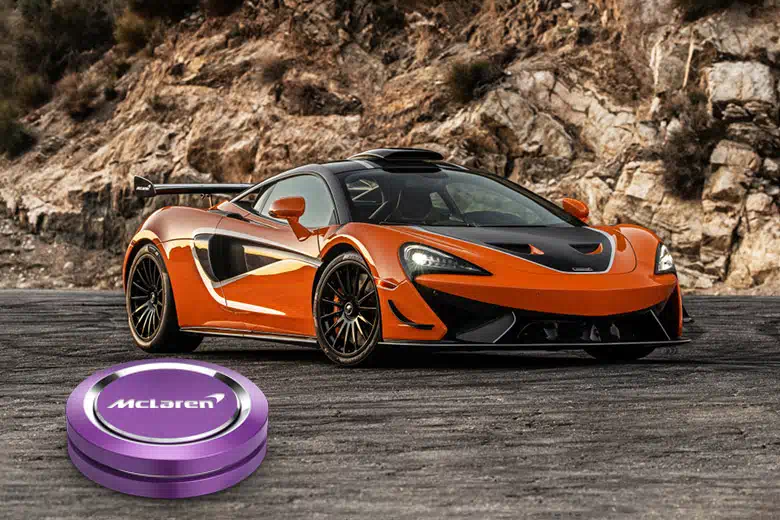 McLaren is a manufacturer of high-performance sports cars. It is famous for developing road sports cars using the engineering and technology of Formula One racing. The company's first generation car was the legendary McLaren F1. McLaren F1 is the No1 in the industry in many respects. It is the first car in the world to use a carbon fiber monocoque chassis, which can accelerate to 60 miles per hour (97 kilometers per hour) in 3 seconds. The McLaren F1 set the record for the fastest production car in the world, and it remained there until 2005.
Practicality is not a word normally associated with a top end sports car. But the Sports Series 540C offers everyday convenience in the ergonomically designed interior. Smart storage areas offer carriage for necessary items, while a generous luggage capacity ensures that you can take everything for that weekend getaway. In addition, the 540C can create an unparalleled sense of balance with the help of a honed chassis, allowing you to have a good driving experience. It has a sturdy chassis, weighs less than 80kg, and provides excellent collision protection and excellent power performance. This lightweight structure coupled with a powerful mid-mounted V8 can provide the best power-to-weight ratio among similar sports cars.
The McLaren 570S is a two-door sports car designed and manufactured by McLaren Automotive. It was unveiled at the New York International Auto Show in 2015. It is completely driver-centric and performance-oriented, with the lightest weight and the highest power-to-weight ratio among similar products. The purpose of McLaren's launch of the 570S is to provide a style that has a larger space and is more suitable for daily practicality in addition to the existing products that emphasize sports performance.
The 570GT adds extra comfort and practicality to breathtaking performance. Every bit of this car is optimized for the road and is very suitable for daily use, as well as long-distance journeys and weekends. Its open glass door on the back allows easy access to the extended storage area. The glass hatch is made of carbon fiber, which is strong and light. The touring deck can be accessed via the glass hatch or the folding front seats. Trimmed in leather with the option of Nappa or Alcantara, the touring deck features runners and a retaining loop to safely secure luggage.
The 720S embodies McLaren's unremitting pursuit of breaking the limit. The design of the 720S follows sophisticated functions. The smooth flow of the external pipeline controls the rapidly advancing air to reduce drag and cool the engine. The slender columns on the drop-shaped cockpit provide an extraordinary glass canopy that floods with daylight and provides unparalleled views. MonoCage II is an all-in-one carbon fiber bathtub that now includes a roof. This high-strength, low-weight passenger compartment is a unique choice for the supercar category and provides unparalleled rigidity, thereby bringing exciting driving dynamics and excellent protection to you and your occupants. The MonoCage II, unique to the 720S, extends above the engine compartment and includes wider door openings that lead to the roof. The gorgeous door opening is one of the most attractive design features of the 720S. Just like a geometric artwork, the double-hinged two-sided door sweeps forward and backward, making entry and exit easy and elegant.
McLaren is the perfect combination of exquisite style and high performance. This unique combination will make you feel extremely satisfied with McLaren without regret. AoonuAuto is honored to provide you with the opportunity to purchase McLaren accessories and parts. These accessories and parts will keep your McLaren always in perfect working condition and have an extraordinary appearance. You can customize according to your own needs, and we will provide you with professional customized services. If you want to learn more about parts or accessories on our website, our customer service department will be ready to answer any questions you may encounter.
Model Reference:
540C, 570GT, 570S, 570S Spider, 600LT, 625C Coupe, 625C Spider, 650S Coupe, 650S Spider, 675LT Coupe, 675LT Spider, 720S, LM, MP4 Coupe, MP4 SPIDER, P1, SENNA