This Customizable LED door sill is suitable for the front door and rear door of a car. When you get on and off the car, you can see the door sill light up with cool colored LED lights and display the name and LOGO of the car. When you open the door, you can feel joy and it is convenient to get on and off the car. At the same time, it is strong and easy to clean without any pollution.
This LED door sill is very light and thin, but also very strong and wear-resistant. It is waterproof and corrosion resistant, suitable for front and rear doors of cars, and is a very fashionable and high-end auto accessory. I believe that after installing it, your family and friends will sincerely praise it, because it has a very gorgeous light color, high-end appearance, looks pleasant and comfortable, and it is also convenient to get on and off the car.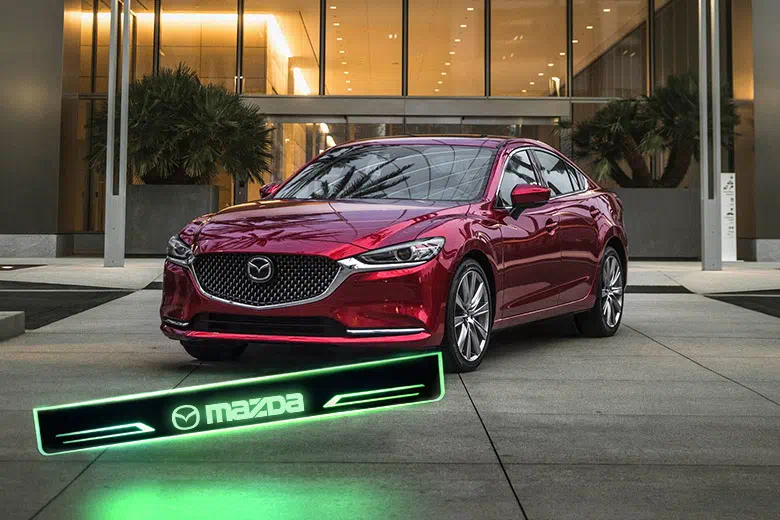 When you use this LED door sign projector, whether you are uber, lyft, taxi driver or professional driver, imagine the moment when your guest or passenger open the door. It must be pleasantly surprised and smiling. Wireless door light requires very low energy while offers high definition and bright lighting.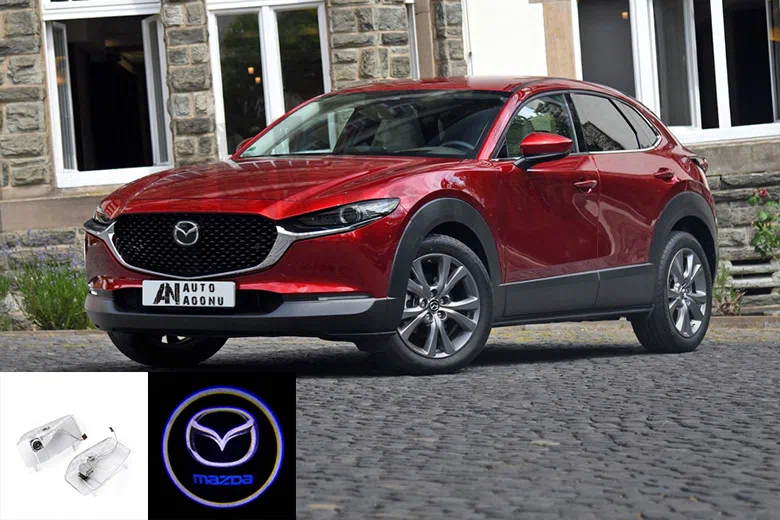 This LED door handle bowl light is made of high-quality materials, anti-corrosion and ultra-thin. It can be easily installed on the inner door bowl, without any pollution and noise. Not only can you choose the LOGO of the car maker, you can also customize your own LOGO. Whenever the inner door bowl lamp lights up the car interior, it also allows passengers to see your LOGO. This will be a very interesting thing.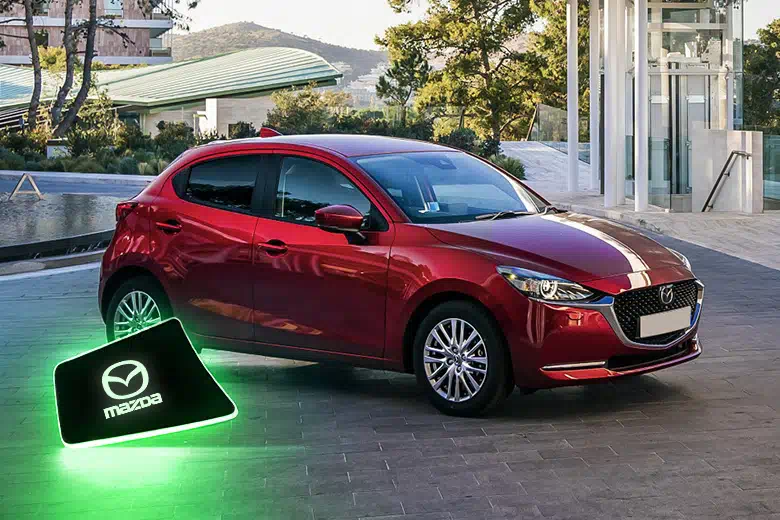 The colorful remote control LED floor mat is a high-end car interior lighting kit. Different colors of lights can create different atmospheres for you. The LOGO correspond to your car's logo. Besides, the logo on the floor mat can also be customized to other logos/patterns. When friends and family ride in your car, these LED floor mats will surely surprise them.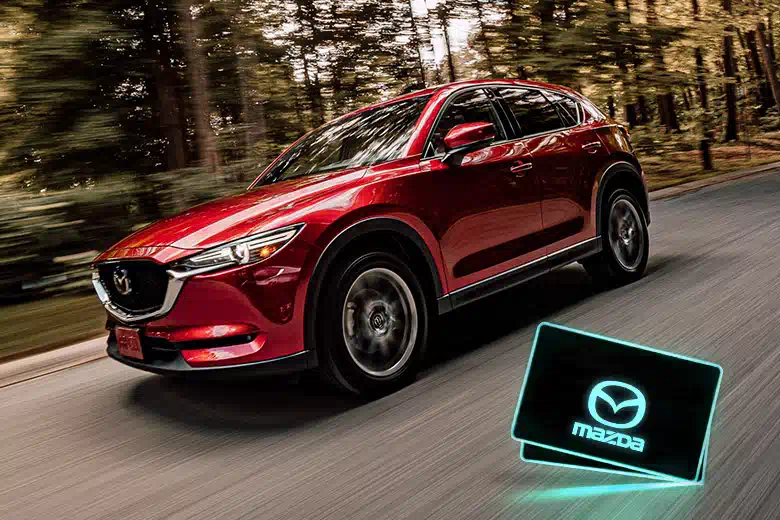 If you are a car modification enthusiast, you can look at this LED underbody light. It is easy to install and highly durable. It has a variety of colors and modes that you can choose freely. When you turn it on, you can instantly upgrade your car to make it look different.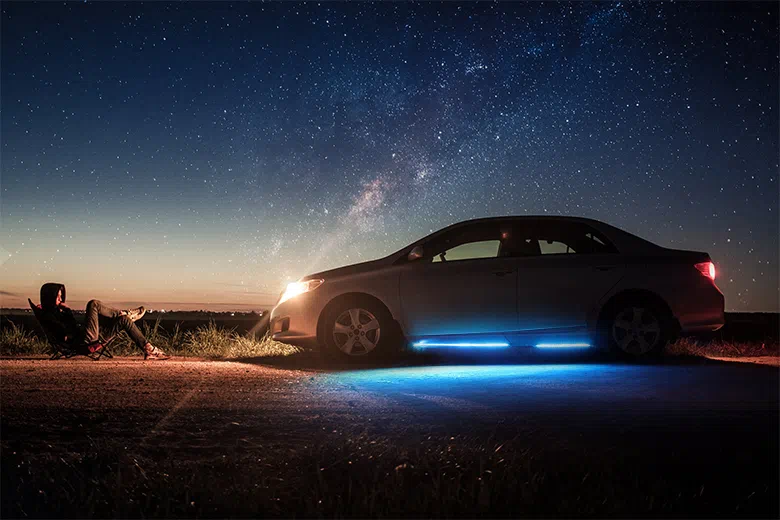 The stylish interior lights break the dullness of life. When the light is projected in the car, it not only provides you with illumination, but also looks particularly gorgeous. They will dispel the driving fatigue, exhaustion after work, and let you have an appointment journey.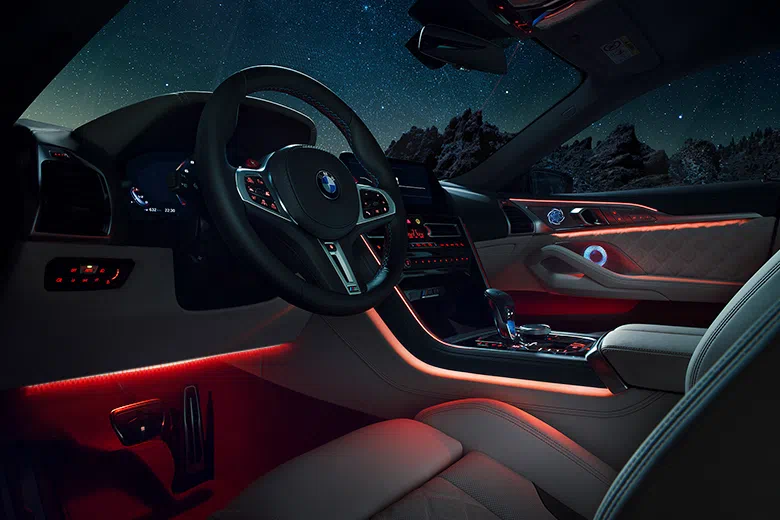 This daytime running light can bring you clearer vision, safer driving and elegant appearance. It has semi-rigid high-power SMD light strips, and the LED in each light strip are continuous patterns without gaps, very bright and cool, and provides a turn signal function.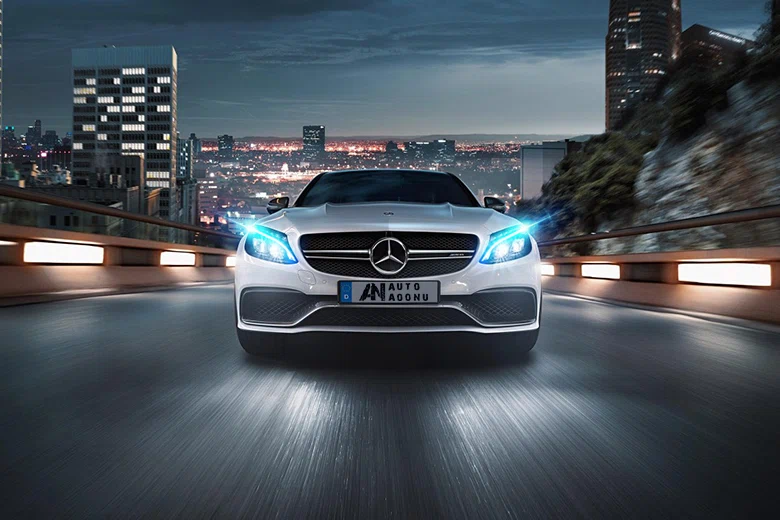 This tailgate light bars have a beautiful, unique and eye-catching appearance, which allows you to enjoy higher driving safety and attract the attention of other drivers to ensure safe driving day and night. At the same time, it has good waterproof performance and is not afraid of bad weather such as rain and snow.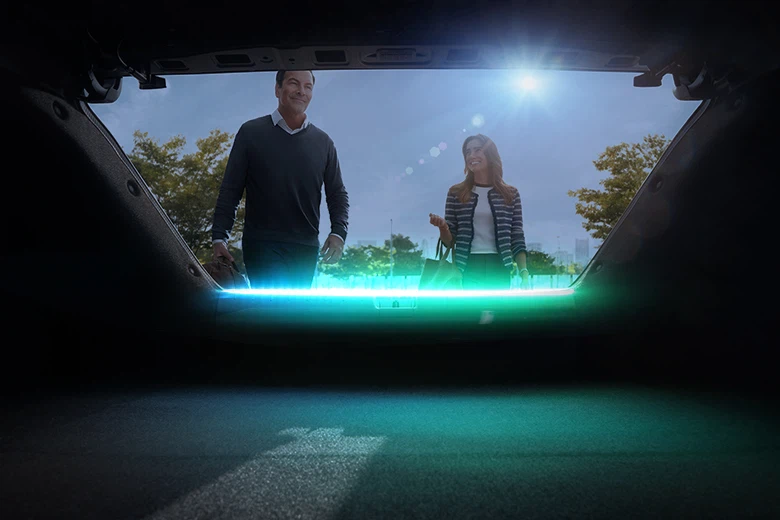 At night and under terrible weather such as rain and snow, using this third brake light can better protect your safety. When your car is braking, it will light up a high-brightness red light to remind other drivers. Effectively reduce and avoid the occurrence of safety accidents such as rear-end collision.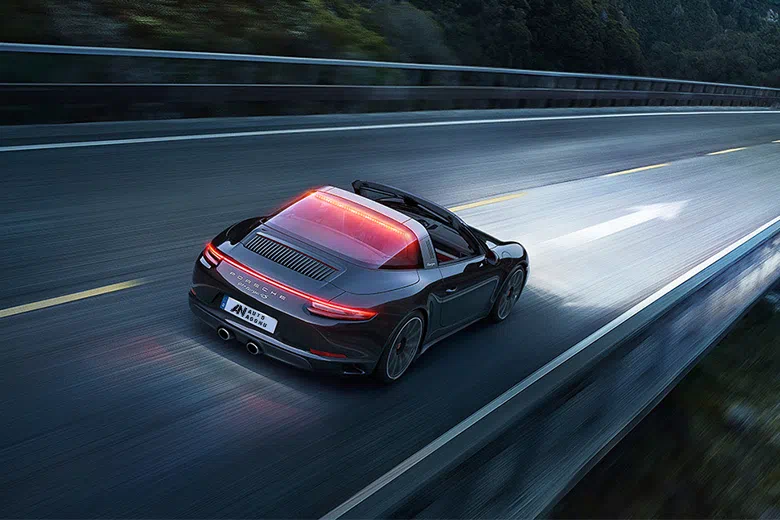 This is the car LED cup coasters with USB charging. It can work continuously for 15 days. It has a smart chip to prevent damage caused by overcharging. The LOGO on the coaster can be customized to the pattern you want. It has 7 colors and 3 modes to choose from, the light is soft and not glaring, easy to install and operate, and can bring a unique driving experience.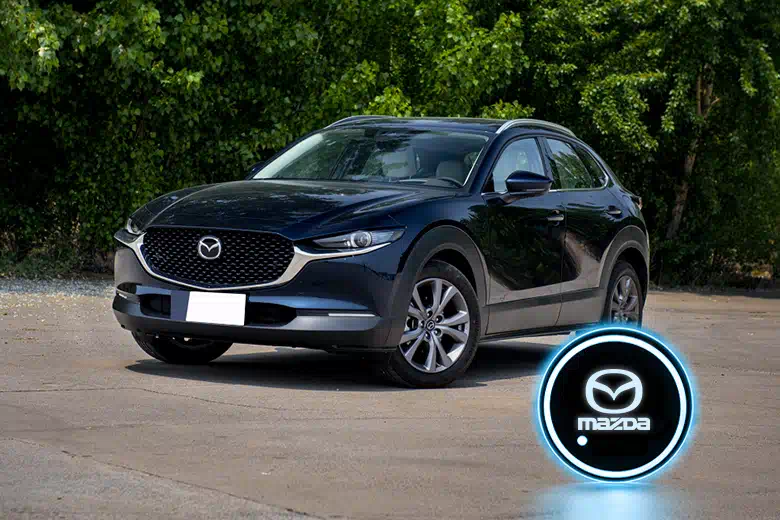 This LED aromatherapy diffuser has a fresh and pleasant fragrance, soft and comfortable lighting, as well as advanced control settings, which are very easy to open and close. Of course, its installation is also very simple and non-destructive. It will definitely make you feel comfortable and pleasant while driving.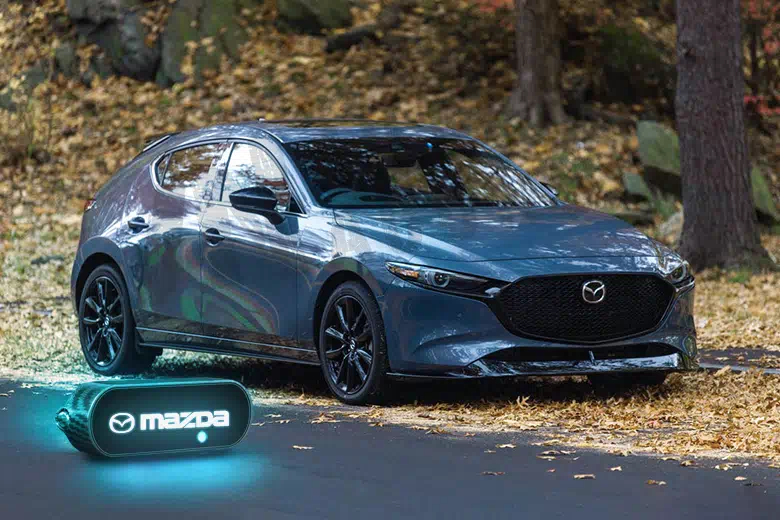 The transparent tube and high toughness heat-shrinkable silicone cover of LED whip can protect the LED chip from water and dust. They also have excellent flexibility and shock mechanisms, thereby improving the durability of the product. The 360-degree luminous spiral lighting allows you to see the surrounding environment better.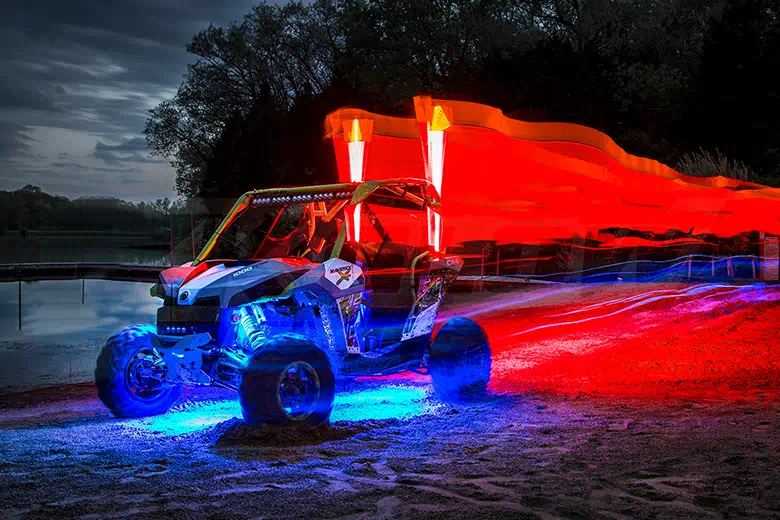 The appearance of the aromatherapy box is simple and stylish, and it looks high-end whether it is placed in the car or in the office. The fresh and pleasant fragrance stays in the air for a long time, which can effectively eliminate peculiar smell. Just rotate and open the lid, and the aroma will automatically escape in the car. If you have customized needs, we also provide specialized customized services.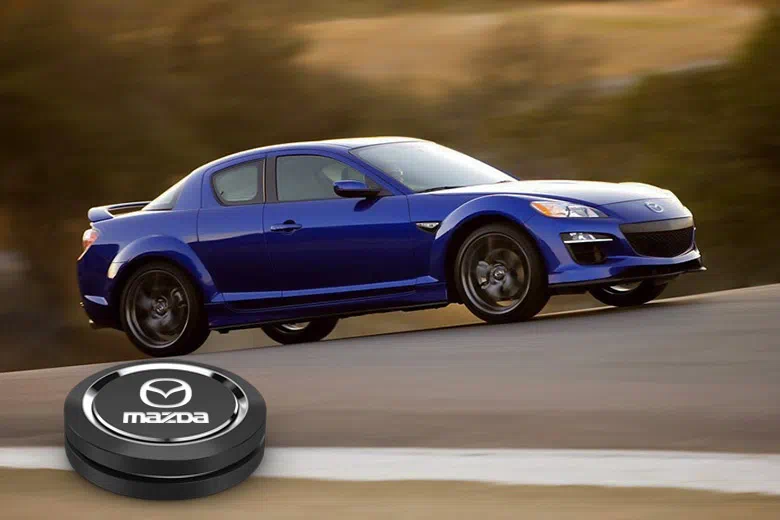 Mazda began as the Toyo Cork Kogyo Co., Ltd, as a cork-making factory. Toyo Cork Kogyo renamed itself to Toyo Kogyo Co., Ltd. in 1927. In 1931 Toyo Kogyo moved from manufacturing machine tools to vehicles with the introduction of the Mazda-Go auto rickshaw. The company formally adopted the Mazda name in 1984. The Mazda R360 was introduced in 1960, followed by the Mazda Carol in 1962. Beginning in the 1960s, Mazda was inspired by the NSU Ro 80 and decided to put a major engineering effort into development of the Wankel rotary engine as a way of differentiating itself from other Japanese auto companies. In 1967, the first Mazda CosmoSport 110S equipped with a Wankel rotary engine was born, and then it opened the glorious era of Mazda's engine. Familia Rotary Coupe brought the Wankel rotary engine into the homes of ordinary people.
1973 oil crisis, As American buyers (as well as those in other nations) quickly turned to vehicles with better fuel efficiency, the relatively thirsty rotary-powered models began to fall out of favor. Inability to adjust to excess inventory and over-reliance on the U.S. market, Mazda suffered a huge loss in 1975. However, the company had not totally turned its back on piston engines. Mazda refocused its efforts and made the rotary engine a choice for the sporting motorist rather than a mainstream powerplant. Starting with the lightweight RX-7 in 1978 and continuing with the modern RX-8, Mazda has continued its dedication to this unique powerplant. This switch in focus also resulted in the development of another lightweight sports car, the piston-powered Mazda MX-5 Miata , inspired by the concept 'jinba ittai'. Jinba-Ittai designs the most reasonable body layout for the driver, including seats that affect sitting posture, vehicle design that affects the line of sight, layout, throttle, brake, and steering wheel control unit optimal shape and characteristics.
SkyActiv technology is an umbrella name for a range of technologies used in certain new Mazda vehicles. These vehicles include the Mazda2/Demio, Mazda3/Axela, Mazda6/Atenza, and CX-5. Together these technologies increase fuel economy to a level similar to a hybrid drivetrain. Engine output is increased and emission levels are reduced. These technologies include high compression ratio gasoline engines (13.0 to 1), reduced compression diesel engines (14.0 to 1) with new 2-stage turbocharger design, highly efficient automatic transmissions, lighter weight manual transmissions, lightweight body designs and electric power steering. It is also possible to combine these technologies with a hybrid drivetrain for even greater fuel economy.
Mazda has always adhered to and focused on its own field of technology research and development, and insisted on taking its own path. Although it is a niche brand, it has technologies that other brands cannot match, and it has even reached a leading position in many technical fields. All car enthusiasts of Mazda understand the unique advantages of Mazda. They love Mazda enthusiastically and enjoy the pleasure that driving Mazda brings. The AOONUAUTO website brings automotive interior parts, exterior parts, and car lighting accessories to Mazda. Use these Mazda parts & accessories to upgrade your car and bring you a whole new experience. Some parts of AoonuAuto also provide customized services, you can customize your own logo, so that your car will bring your own unique attributes.
Model reference:
8, 616, 1000, 1300, 121 I (DA), 121 II (DB), 121 III (JASM, JBSM), 2 (DE, DH3), 2 (DL, DJ), 2 (DY), 2 Sedan (DE), 2 Sedan (DL), 3 (BK), 3 (BL), 3 (BM, BN), 3 Box Body / Hatchback (BM), 3 Sedan (BK), 3 Sedan (BL), 3 Sedan (BM, BN), 323 C IV (BG), 323 C V (BA), 323 F IV (BG), 323 F V (BA), 323 F VI (BJ), 323 I (FA), 323 I Station Wagon (FA), 323 II (BD), 323 II Hatchback (BD), 323 III (BF), 323 III Hatchback (BF), 323 III Station Wagon (BW), 323 P V (BA), 323 S IV (BG), 323 S V (BA), 323 S VI (BJ), 5 (CR19), 5 (CW), 6 Box Body / Estate (GJ), 6 Estate (GH), 6 Estate (GJ, GL), 6 Hatchback (GG), 6 Hatchback (GH), 6 Sedan (GG), 6 Sedan (GH), 6 Sedan (GJ, GL), 6 Station Wagon (GY), 626 I (CB), 626 II (GC), 626 II Coupe (GC), 626 II Hatchback (GC), 626 III (GD), 626 III Coupe (GD), 626 III Hatchback (GD), 626 III Station Wagon (GV), 626 IV (GE), 626 IV Hatchback (GE), 626 V (GF), 626 V Hatchback (GF), 626 V Station Wagon (GW), 818 Estate, 929 I (LA), 929 II (HB), 929 II Coupe (HB), 929 II Estate (HV), 929 III (HC), 929 IV (HD), 929 V (HE), AZ WAGON (MJ21, MJ22), AZ WAGON (MJ23), AZOFFROAD, BIANTE (CC), B-SERIE (MJ), B-SERIE (PE), B-SERIE (UD), B-SERIE (UF), B-SERIE (UN), B-SERIE Platform/Chassis (MJ), B-SERIE Platform/Chassis (UF), B-SERIE Platform/Chassis (UN), BT-50 Pickup (B22, B32, UP, UR), BT-50 Pickup (CD, UN), BT-50 Platform/Chassis (B22, B32, UP, UR), BT-50 Platform/Chassis (CD, UN), CAROL (HB12, HB22, HB23), CAROL (HB24), CAROL (HB25), CAROL (HB36), CX-3 (DK), CX-5 (KE, GH), CX-5 (KF), CX-7 (ER), CX-8 (KG), CX-9 (TB), CX-9 (TC), DEMIO (DW), FAMILIA VAN (Y12), FESTIVA, FIGHTER Pickup, FLAIR, FLAIR CROSSOVER, FLAIR WAGON, LAPUTA, MPV I (LV), MPV II (LW), MPV III (LY), MX-3 (EC), MX-5 I (NA), MX-5 II (NB), MX-5 III (NC), MX-5 IV (ND), MX-5 RF Targa (ND), MX-6 (GD), MX-6 (GE), PREMACY (CP), RUSTLER, RX 5, RX 7 I (SA), RX 7 II (FC), RX 7 III (FD), RX-7 II Convertible, RX-8 (SE, FE), SPIANO (HF21), TRIBUTE, TRIBUTE (EP), TRIBUTE Second generation – North America, TRIBUTE Second generation (Asia-Pacific), VERISA (ND), VX-1, XEDOS 6 (CA), XEDOS 9 (TA)