Do you want to add style and personality to your car? Customizable LED door sill is your good choice. It not only allows your car to have a cool door sill decoration, but also allows you to keep the car door sill from being damaged when you get on and off, and you can see clearly when getting on and off in a dark area to prevent falling.
When you open the door, it will light up, and when you close the door, it will automatically close. Our LED door sill can provide good lighting for your car, which is convenient for you to get on and off the car safely.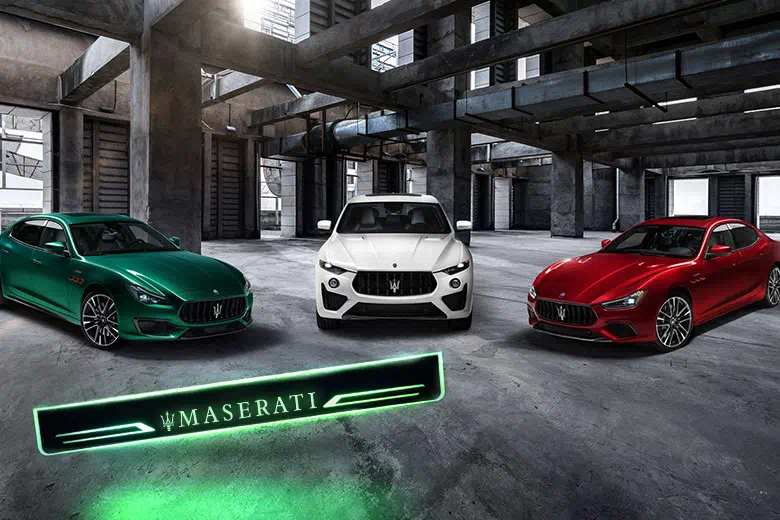 This product is wireless, especially designed for automatic modification enthusiasts. It will not spoil the appearance of your original car, but it will make your driving more interesting! Every time the door is opened, this dazzling LOGO signal light will be projected on the ground and will automatically shut off when the door is closed. The projected LOGO/pattern can also be customized.
These LED door handle bowl lights are available in a variety of colors, and you can customize them according to your needs. When the inner door handle bowl light is on, you can clearly see the customized LOGO. These luminous door bowl lights make the interior of your car look very elegant and can also provide you with lighting in dark places.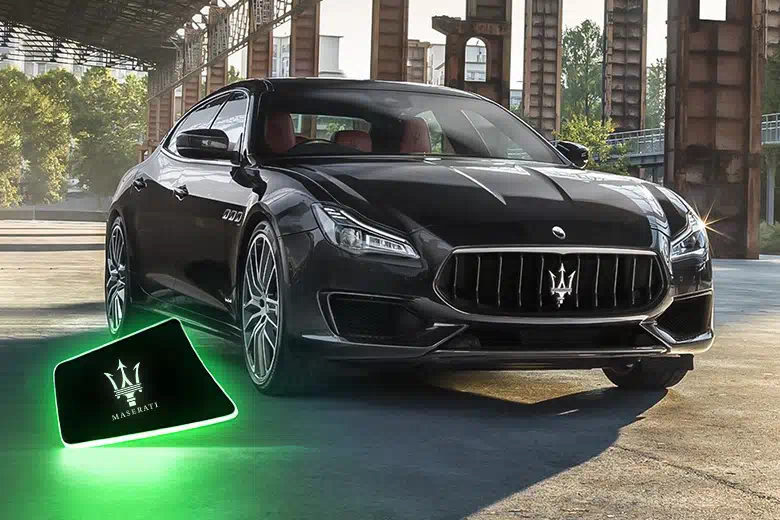 This is a gorgeous and cool LED floor mat. You can customize your exclusive logo on it. The color of the light can be switched remotely, and there is a sound sensor mode, that is, the light flashes with the rhythm of the music. Not only does it make your car look more upscale, but it also provides additional lighting to make passengers more relaxed.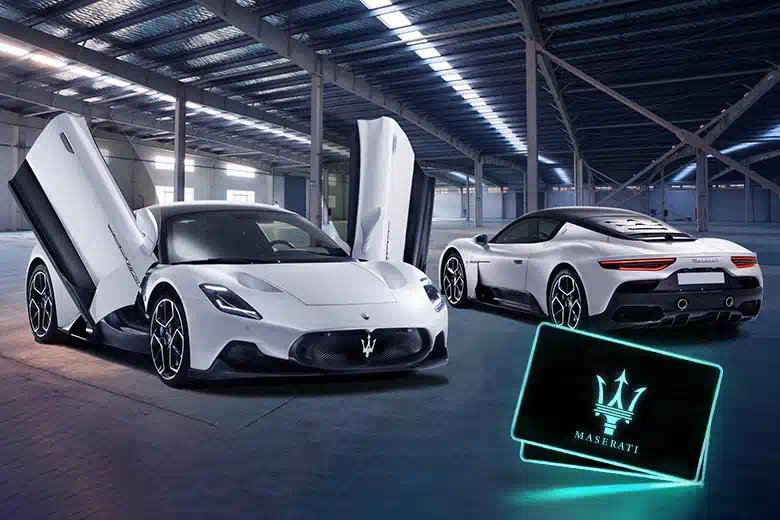 This LED underbody light is waterproof, durable, and very thin. It can be easily installed in the gap and is almost invisible. It has 8 light colors and multiple modes, you can switch freely according to your preferences. When driving on the road, it makes your car look more upscale.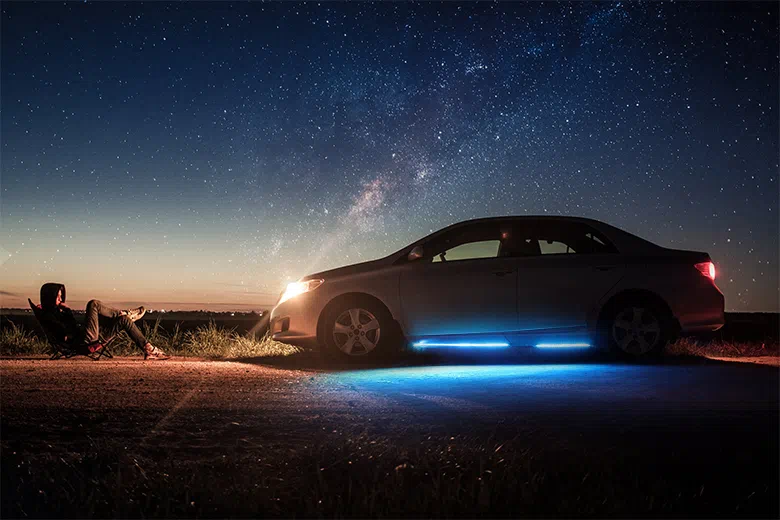 The interesting and active interior decoration lights are very suitable for soothing your mood and reconciling the emotional atmosphere between the passengers in the car. When you open it, you will find that the interior of your car becomes very beautiful and unique. Whether traveling with friends and family, or carrying passengers, it is very suitable.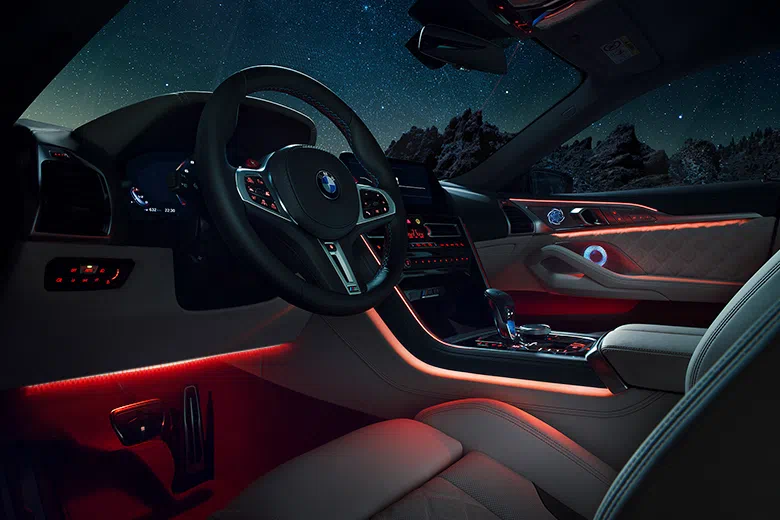 This daytime running lights has a variety of color modes for you to choose. The appearance is very gorgeous and beautiful, which can make your car look unique and full of personality. Each light strip is very dazzling. Turning on this daytime running light in various severe weather such as rain, snow, fog, sandstorm, etc. can improve your driving safety factor.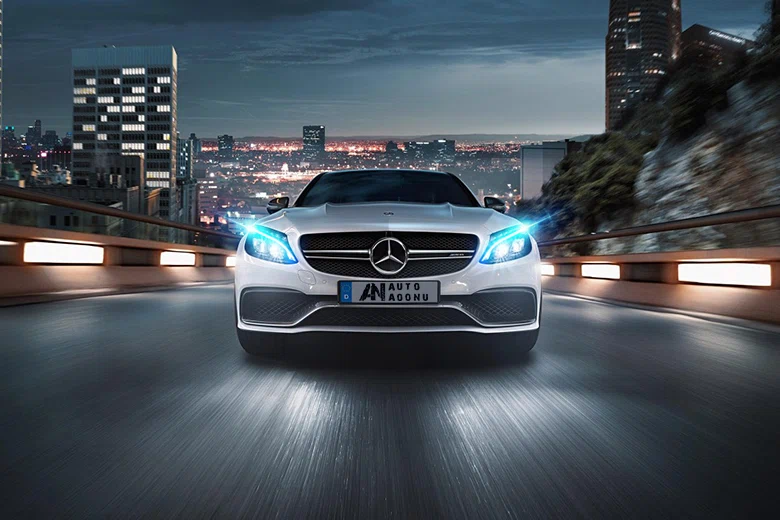 This tailgate light bars have a variety of uses, can display driving lights, turn signal lights and brake lights to remind other drivers in a more conspicuous way. At the same time, it has 3M double-sided adhesive tape, plug and play, quick and easy installation, and will not damage the car itself.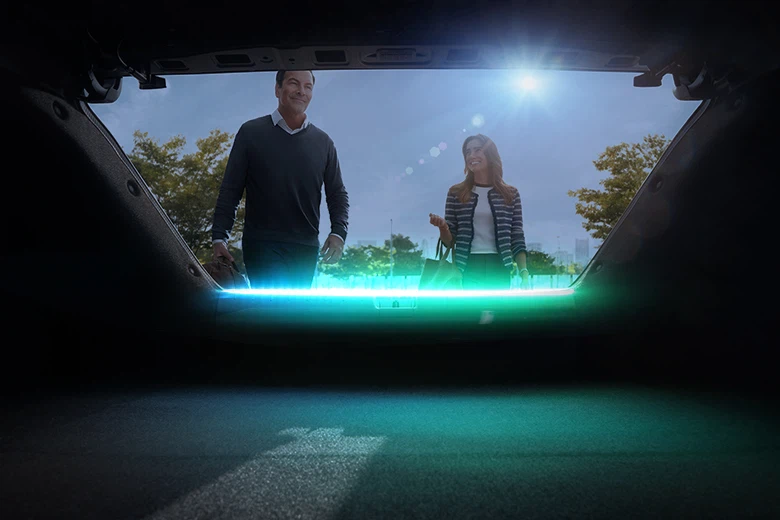 If you want to add a personalized effect to the appearance of the car and make it easier for other drivers behind to see, please use this third brake light, which has a high-end silicone shell and high-brightness LED, not afraid of rain or snow. The installation is also very simple and will not damage the car itself.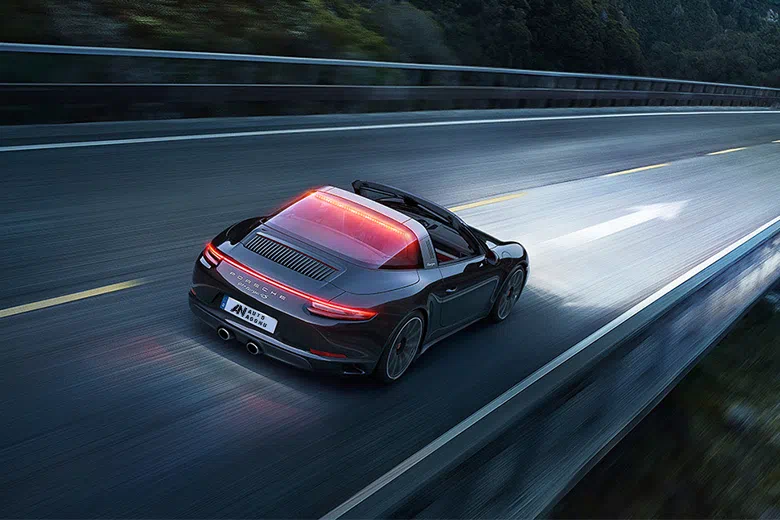 This LED coasters for cup holder is not only used for cars, but also for cool car interior LED atmosphere lights decoration. The lighting is bright and very attractive. The LOGO on the coaster can be customized to the pattern you want. When all the LED cup holders are on, your car will look very cool. At the same time, it is waterproof, resistant to high temperature, corrosion and abrasion, so you can use it with confidence.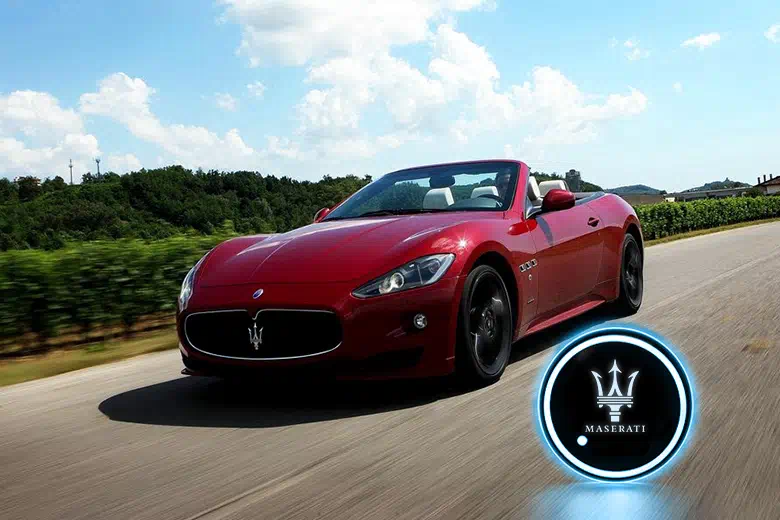 If your car has a peculiar smell or you want a good smell in the car, this LED aromatherapy diffuser is your best choice. A set contains two aromatherapy sticks. The aroma of the aromatherapy sticks is random. You can also purchase 7 additional scents.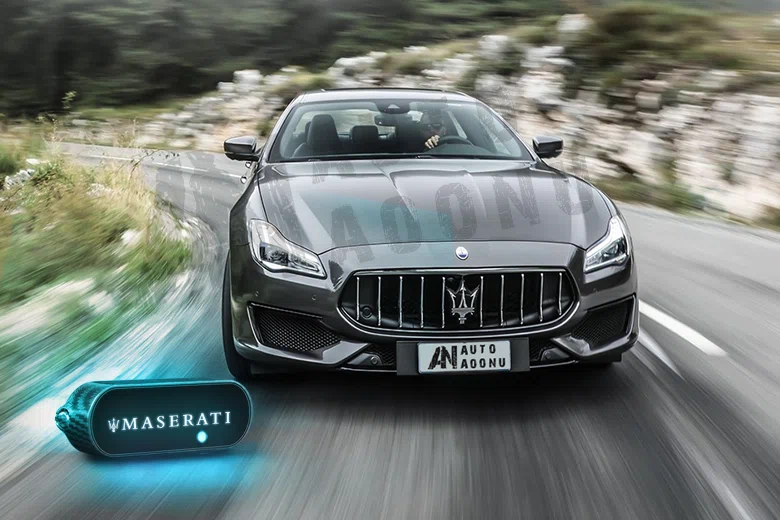 This LED whip lights has strong waterproof, resistance to high or low temperatures, protected from road conditions and debris, and can be used in scorching sun, strong wind, rain, snow and other weather. It has a service life of more than 50, 000 hours and lots of cool colors.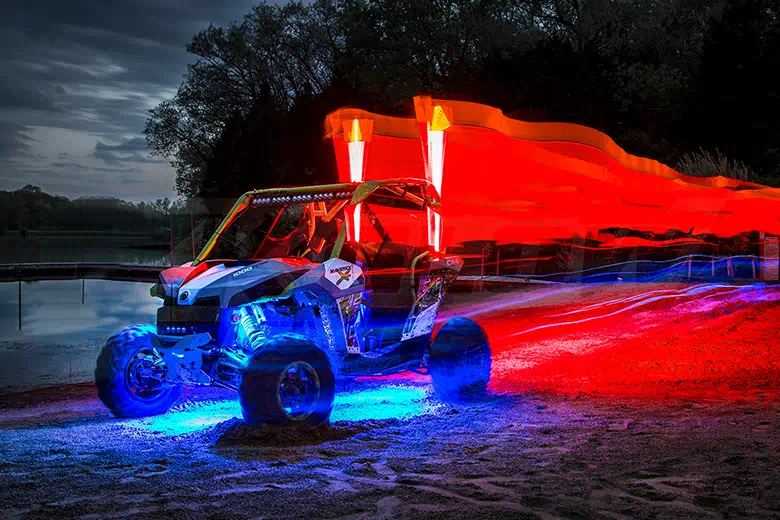 Are you still worried about the unpleasant smell in the car? Check out these aromatherapy boxes! Their scent is particularly good, but not pungent. It can quickly dissipate the peculiar smell inside the car, leaving only the fragrance. The fresh and pleasant aroma will make your journey more enjoyable. It can be customized LOGO pattern, highlighting the charm of your car.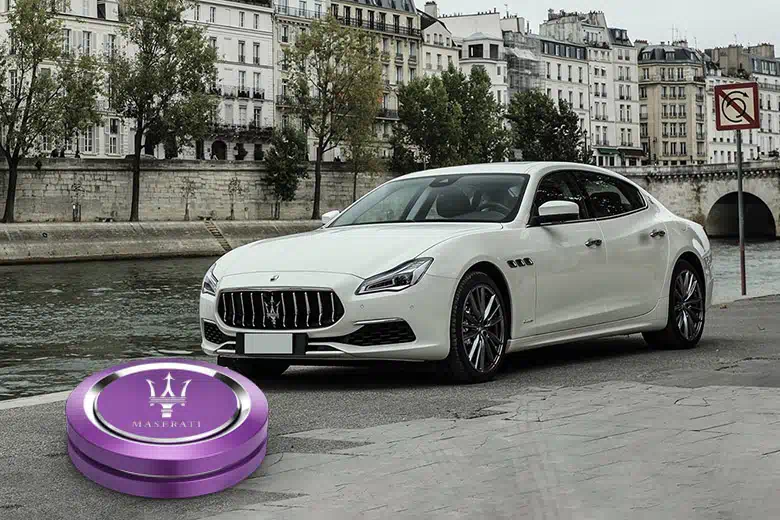 Maserati S.p.A. is an Italian luxury vehicle manufacturer. Maserati established on 1 December 1914, in Bologna, Italy. The Maserati brothers, Alfieri, Bindo, Carlo, Ettore, and Ernesto, were all involved with automobiles from the beginning of the 20th century. Alfieri, Bindo, and Ernesto built 2-litre Grand Prix cars for Diatto. In 1926, Diatto suspended the production of race cars, leading to the creation of the first Maserati and the founding of the Maserati marque.
The 1957 3500 GT marked a turning point in the marque's history, as its first ground up grand tourer design and first series produced car. In 1963, the company's first saloon was launched, the Quattroporte, styled by Frua. Maserati Quattroporte is a sports luxury saloon that has been around for six generations. On 14 December 1986, at Maserati's 60th anniversary as a car manufacturer, De Tomaso presented the Maserati Royale in Modena, a built-to-order, ultra-luxury version of the Quattroporte.
In 1998, a new chapter began in Maserati's history when the company launched the 3200 GT. The last links to the de Tomaso era were cut in 2002, when the 3200 GT was replaced by the Maserati Coupe and Spyder; evolved from the 3200, these cars used an all-new, naturally aspirated, dry sump 4.2-litre V8 with a transaxle gearbox. In turn Coupe and Spyder were replaced by the GranTurismo and GranCabrio. The Maserati Ghibli (M157) is an executive car. Ghibli marks Maserati's comeback in the mid-size luxury car segment after two decades of absence, since the last of the Biturbo family saloons went out of production in 1994
Maserati has implanted the racing spirit into its products and endowed it with elegance. AOONUAUTO designed more decorative parts for Maserati, such as light-emitting door sills, door handle bowl lights, chassis lights, car interior atmosphere lights, etc. Dress up your car with these parts to make it unique and stand out.
Model reference:
228, 3200 GT Coupe, 420/430 (69, 78, AF3), 4200 GT Coupe, 4200 GT SPYDER Convertible, BITURBO (70, 77), BITURBO Coupe, BITURBO Spider, BORA, COUPE, GHIBLI, GHIBLI II, GHIBLI III (M157), GHIBLI Spider, GRAN TURISMO, GRANCABRIO, GRANSPORT Convertible, GRANSPORT Coupe, INDY, KARIF, KHAMSIN, KYALAMI, LEVANTE Closed Off-Road Vehicle (M161), MC 12, MERAK, MEXICO, QUATTROPORTE II, QUATTROPORTE III, QUATTROPORTE IV, QUATTROPORTE V, QUATTROPORTE VI, SHAMAL, SPYDER Convertible