Do you want to add style and personality to your car? Customizable LED door sill is your good choice. It not only allows your car to have a cool door sill decoration, but also allows you to keep the car door sill from being damaged when you get on and off, and you can see clearly when getting on and off in a dark area to prevent falling.
If you want to add some fashionable accessories to your car, then AoonuAuto provides you with all kinds of auto parts to upgrade your KIA. LED door sill is a good choice. Because it can be customized, you can customize various patterns, text, LOGO, etc., full of personalization. It is wear-resistant, corrosion-resistant, has an IP67 waterproof rating, and is easy to clean, without worrying about water droplets and mud sticking on it. It has 7 light colors, each of which is very cool and makes your car look very different.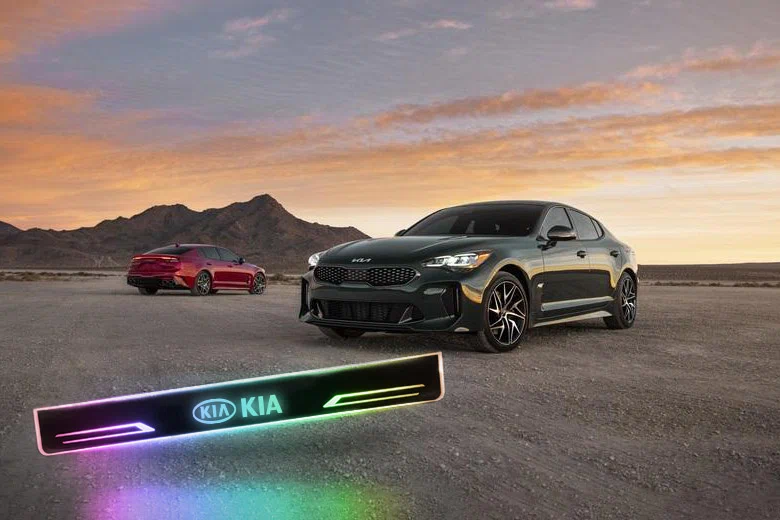 The LED door LOGO projector can be installed on the left and right doors. The polite door lights will make your car more artistic. Car lighting decoration with a pleasing visual experience, with strict waterproof and heat resistance, can ensure normal use in various harsh environments.
When you own this LED door handle bowl light, you will definitely get attention. Because it is unique and can be customized logo. The LED door bowl cover trim is a new product launched by AOONUAUTO. When the light is on, the transparent light is very comfortable.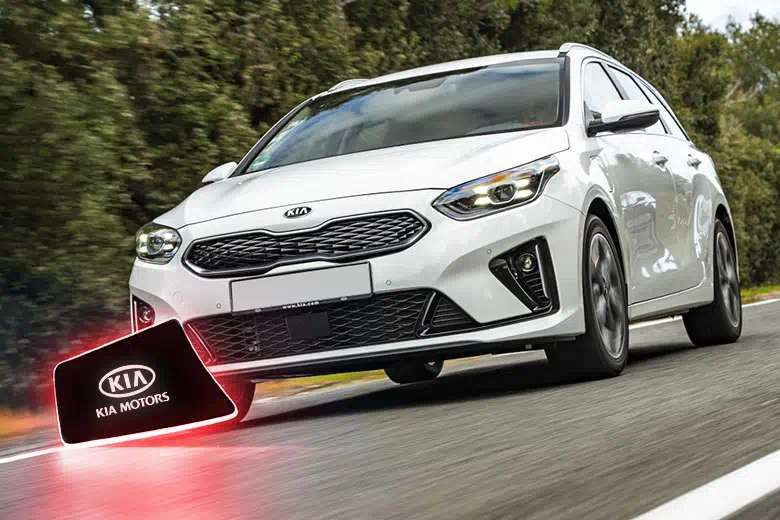 This is a gorgeous and cool LED floor mat. You can customize your exclusive logo on it. The color of the light can be switched remotely, and there is a sound sensor mode, that is, the light flashes with the rhythm of the music. Not only does it make your car look more upscale, but it also provides additional lighting to make passengers more relaxed.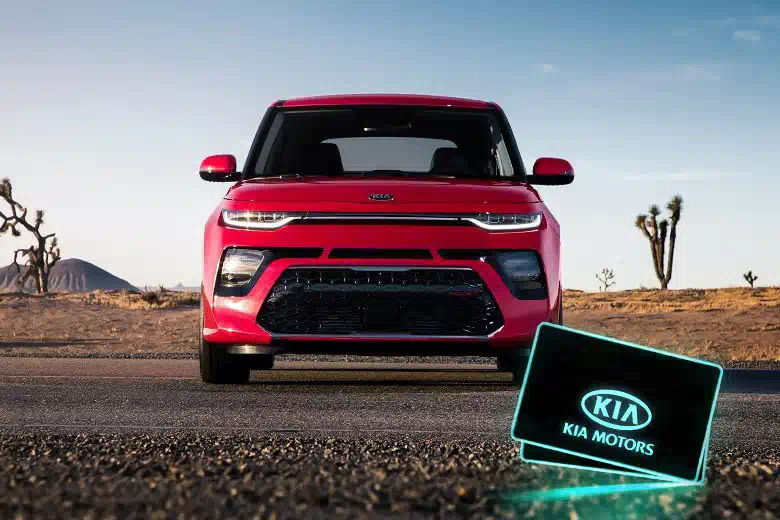 This LED underbody light has a variety of light colors and modes to choose, you can enjoy the color changes according to the rhythm of the music. With RF wireless control, which is easy to operate. When driving on the road, the lighting effect of the chassis lights will make your car cool and distinctive.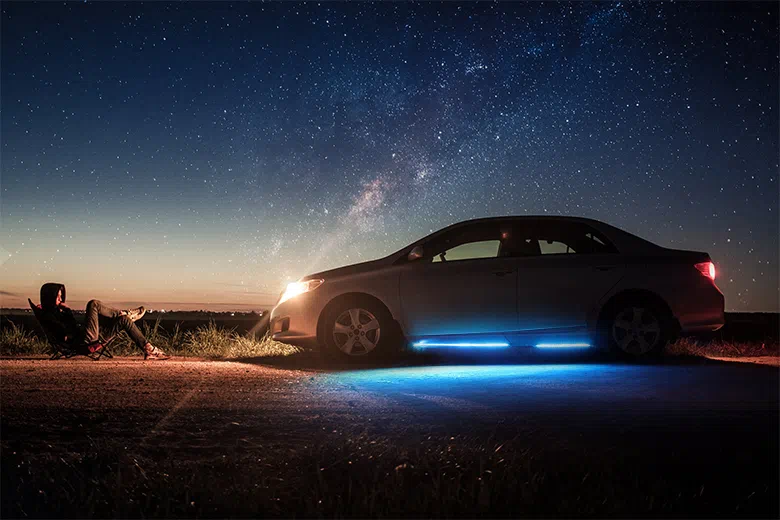 The stylish interior lights break the dullness of life. When the light is projected in the car, it not only provides you with illumination, but also looks particularly gorgeous. They will dispel the driving fatigue, exhaustion after work, and let you have an appointment journey.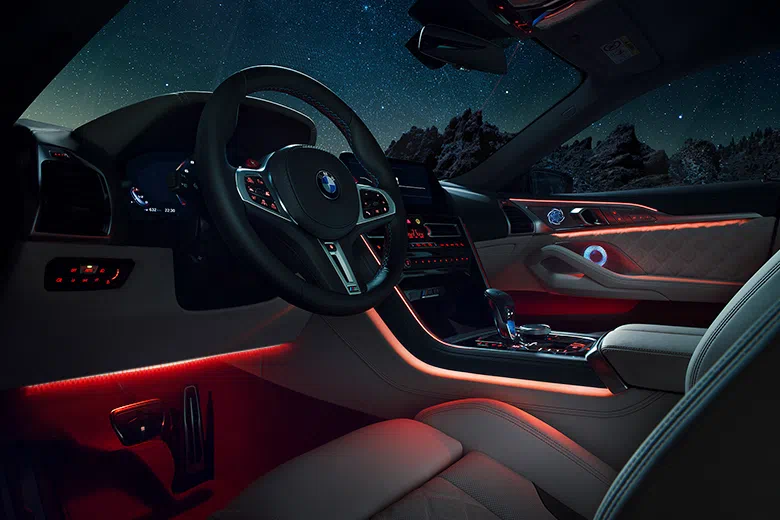 If you want to make sure that your car or truck can always attract the attention of other drivers, please install this LED daytime running lights, which not only has super bright LED in each light strip, but also has a turn signal function. Provide additional custom lighting and allow you to drive more safely.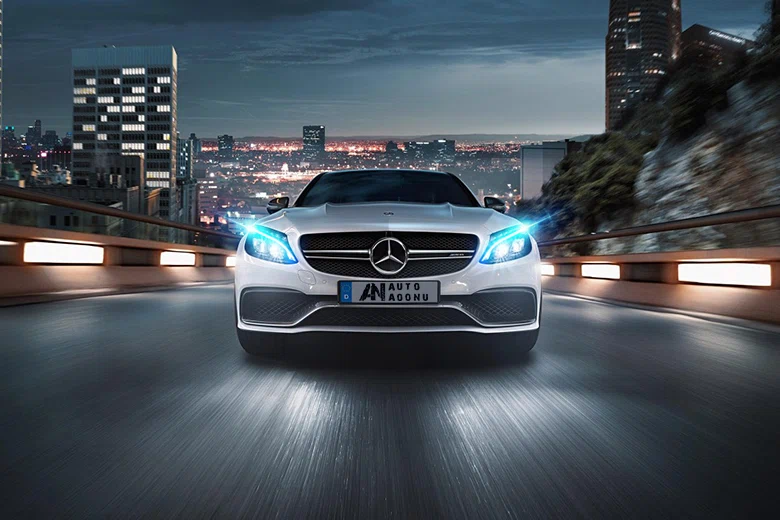 If you want to add personalized elements to your car, you can look at this tailgate light bars, which can provide additional lights to let other drivers see you clearly in various bad weather. It doesn't cause glare or any type of interference to the rear-view mirror, which not only improves your driving safety, but also highlights your personality.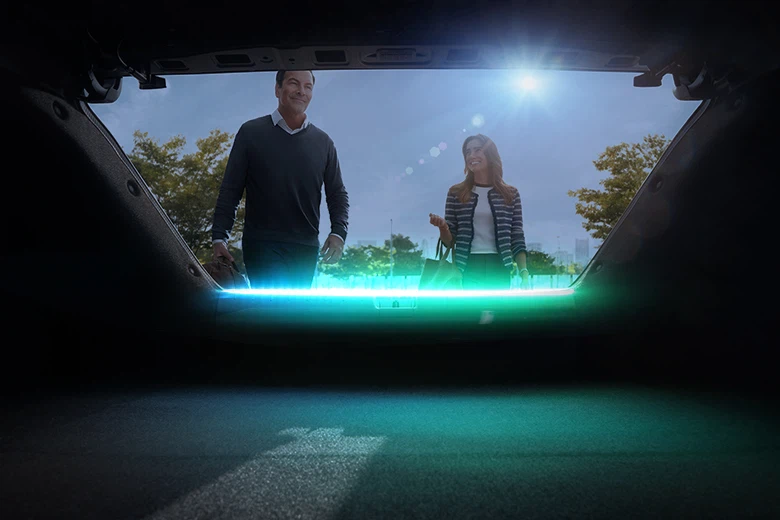 If you want to add a personalized effect to the appearance of the car and make it easier for other drivers behind to see, please use this third brake light, which has a high-end silicone shell and high-brightness LED, not afraid of rain or snow. The installation is also very simple and will not damage the car itself.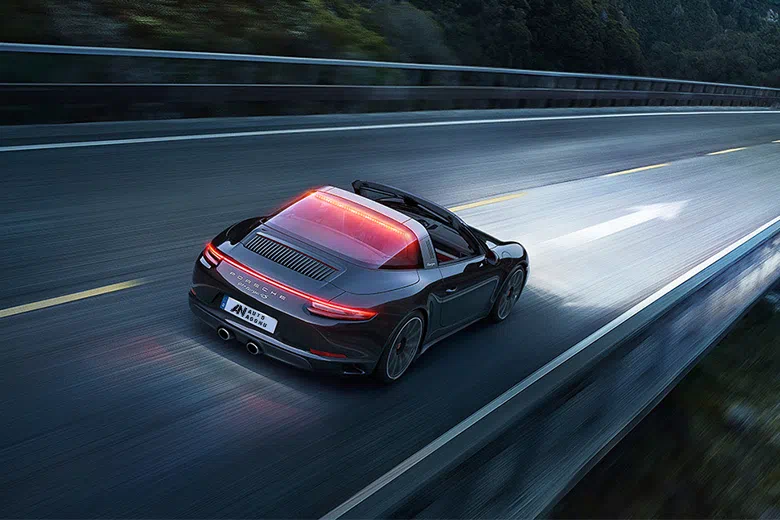 This is the car LED cup coasters with USB charging. It can work continuously for 15 days. It has a smart chip to prevent damage caused by overcharging. The LOGO on the coaster can be customized to the pattern you want. It has 7 colors and 3 modes to choose from, the light is soft and not glaring, easy to install and operate, and can bring a unique driving experience.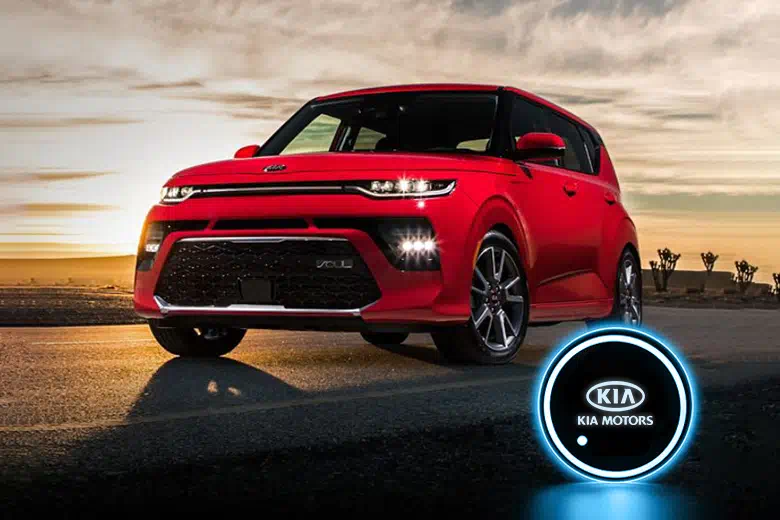 This LED aromatherapy diffuser has a long-lasting fragrance that can keep you away from unpleasant smells and keep you in a relaxed and happy mood. Its soft lighting looks very nice at night. It can create a relaxing and comfortable atmosphere for you and eliminate driving fatigue.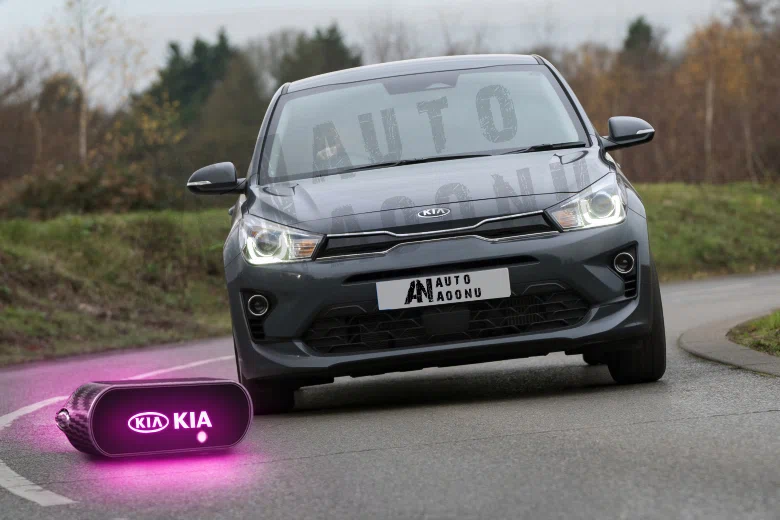 This LED whip lights is waterproof, shockproof and almost indestructible. It is easy to install and add creative lighting to the vehicle or as a warning sign. IP67 waterproof rating, excellent heat dissipation and sturdy LED, the service life exceeds 50, 000h. it has variety of lighting colors and several brightness levels.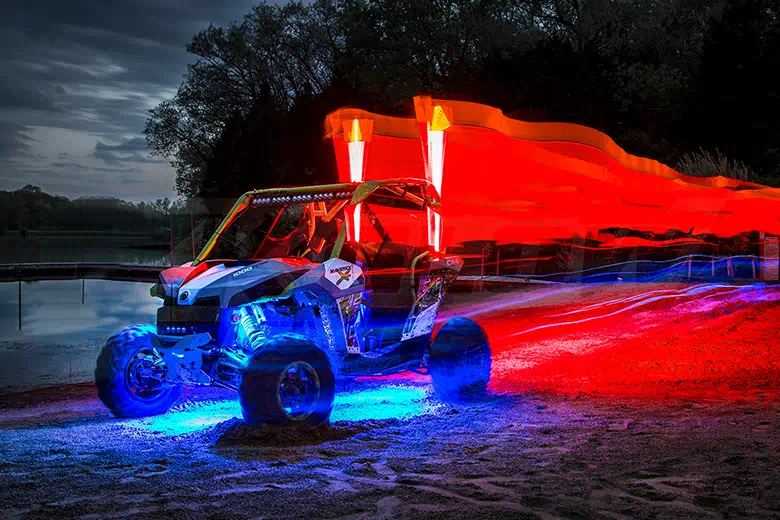 These aromatherapy boxes are excellent products to eliminate odors and refresh the air. They have a variety of balm types to choose from, and the fragrance they emit is fresh and not pungent. Can create a fresh and elegant atmosphere. In addition, we also provide customized services, you can customize according to your needs.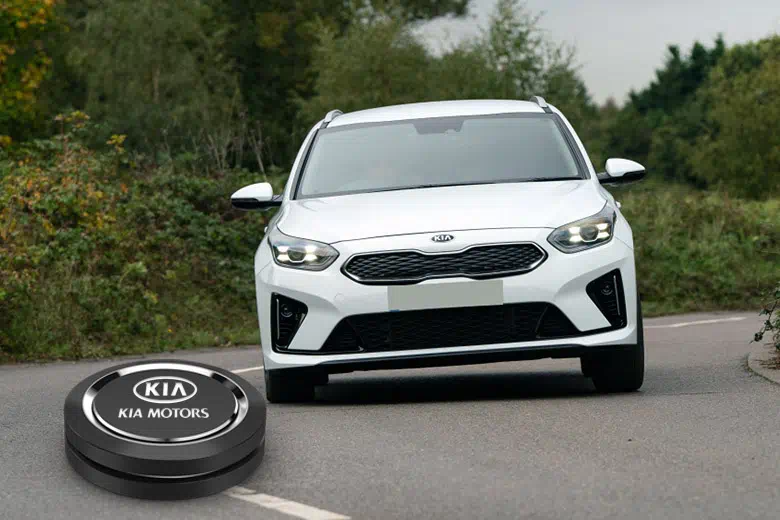 Kia Corporation, commonly known as Kia (formerly known as Kyungsung Precision Industry and Kia Motors Corporation), is a South Korean multinational automotive manufacturer headquartered in Seoul. Kia was founded in December 1944 as Kyungsung Precision Industry, a manufacturer of steel tubing and bicycle parts, eventually producing Korea's first domestic bicycle, the Samchully, in 1951.In 1952, Kyungsung Precision Industry changed its name to Kia Industries, and later built Honda-licensed small motorcycles (starting in 1957) and Mazda-licensed trucks (1962) and cars (1974). The company opened its first integrated automotive assembly plant in 1973, the Sohari Plant. Kia built the small Brisa range of cars until 1981, when production came to an end after the new military dictator Chun Doo-hwan enforced industry consolidation. This forced Kia to give up passenger cars and focus entirely on light trucks.
In January 1987, the Pride, a mini car developed in cooperation with Ford and Mazda Motor Company, was launched. In 1988, two vans, Rhino and Trade, were launched. In March 1990, the company officially changed its name to KIA Motors Corporation. With the launch of Potentia, Sephina and Sportage models, Kia entered a golden period of development. The Asian financial turmoil that occurred in 1997 triggered the financial crisis in South Korea, which made Kia Motors' investment lose its ability to repay, and Kia Motors was finally acquired by Hyundai.
The Rio model was released in 1999. In 2001, Sportage participated in the Paris-Dakar Rally and the establishment of the Kia Tigers baseball team, which marked a new phenomenon for Kia. The Sorento joined the Sportage on the roster as another crossover SUV in 2002. A year later, the Amanti debuted. A full-size luxury car, the Kia Amanti boasted a V6 engine and received minor restyling updates in 2007 before Kia discontinued the model. The most recent Kia model to gain attention has been the subcompact Soul. Marketed towards a younger segment of drivers, the Kia Soul comes standard with entertainment features such as a USB port for an mp3 player along with Sirius satellite radio.
Kia's innovative spirit in the field of travel tools and always meeting the ever-changing needs of consumers has made it more and more popular. With a KIA, you must also have the idea of dressing up for it. AOONUAUTO provides you with all kinds of auto parts to upgrade your KIA. In addition to KIA auto accessories, there are also customized products. You are free to choose the products you like and suitable for your KIA. We will serve you wholeheartedly.
Model reference:
AVELLA, AVELLA Hatchback, BORREGO, CADENZA I (VG), CADENZA II (YG), CARENS I (FC), CARENS II MPV (FJ), CARENS III MPV (UN), CARENS IV, CARNIVAL / GRAND CARNIVAL III (VQ), CARNIVAL I (UP), CARNIVAL II (GQ), CEE`D Sportswagon (JD), CEED (CD), CEE'D (JD), CEE'D Combi Van (JD), CEE'D Hatchback (ED), CEED Sportswagon (CD), CEE'D SW (ED), CERATO Hatchback, CERATO Hatchback (LD), CERATO II (TD), CERATO II Sedan (TD), CERATO KOUP (TD), CERATO KOUP (YD), CERATO Sedan, CERATO Sedan (BD, BDM), CERATO Sedan (LD), , CLARUS (K9A), CLARUS Estate (GC), CONCORD Sedan, ELAN (DB63), ENTERPRISE, JOICE, K9 (RJ), MAGENTIS (GD, MS), MAGENTIS (MG), NIRO, OPIRUS (GH), OPTIMA, OPTIMA Sportswagon (JF), PICANTO (JA), PICANTO (SA), PICANTO (TA), PICANTO Hatchback Van, PRIDE (DA), PRIDE Estate, PRIDE Van (DA), PRO CEE′D (JD), PRO CEE'D (ED), PRO CEE'D Hatchback Van (JD), QUORIS, RAY, RETONA (CE), RIO Estate (DC), RIO II (JB), RIO II Sedan (JB), RIO III (UB), RIO III Hatchback Van (UB), RIO III Sedan (UB), RIO IV (YB, SC), RIO IV Sedan (SC, FB), RIO Sedan (DC), ROADSTER, SEDONA (YP), SEPHIA (FA), SEPHIA Sedan (FA), SHUMA (FB), SHUMA Coupe, SHUMA II (FB), SHUMA II Sedan (FB), SHUMA Sedan (FB), SORENTO I (JC), SORENTO II (XM), SORENTO III (UM), SOUL (AM), SOUL II (PS), SPORTAGE (JE, KM), SPORTAGE (K00), SPORTAGE (QL, QLE), SPORTAGE (SL), STINGER (CK), STONIC (YB), VENGA (YN), VENGA Hatchback Van (YN), VIGATO, VISTO, Forte GT, Telluride, Seltos