If you want the car sill to not be scratched and damaged, these LED door sill will provide you and your car with a good service. A variety of lighting colors are available, and the logo/pattern and lines on the door sill pedal can be customized. It will bring you a cool experience when the door is opened, which facilitates getting on and off the car, and also allows you to feel the difference from the model of the same number.
This Customizable LED door sill plates is made of Japanese acrylic and high-brightness LED, which is waterproof, wear-resistant and corrosion-resistant. Its appearance is stylish and high-end, with 7 colors to choose from. The LED door sill trims are powered by batteries. It adopts electromagnetic induction to switch light, which is very convenient to install and use. While decorating the appearance of your car, it also protects your car and the safety of your getting on and off.
This LED door LOGO projector provides additional light to help get on and off the car safely and easily. Ultra-bright lighting output and low power consumption, high definition and bright projection effect, specially designed for automatic modification enthusiasts, will not damage the appearance of the original car, and bring more driving pleasure to the driver.
When you own this LED door handle bowl light, you will definitely get attention. Because it is unique and can be customized logo. The LED door bowl cover trim is a new product launched by AOONU. When the light is on, the transparent light is very comfortable.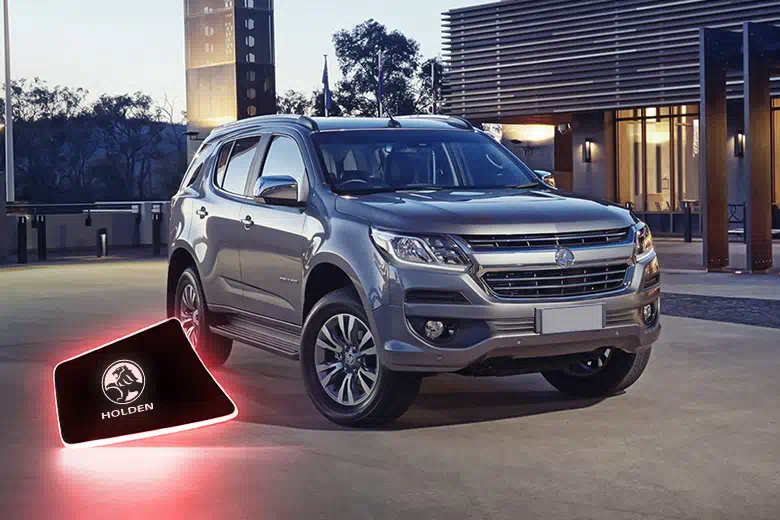 The colorful remote control LED floor mat is a high-end car interior lighting kit. Different colors of lights can create different atmospheres for you. The LOGO correspond to your car's logo. Besides, the logo on the floor mat can also be customized to other logos/patterns. When friends and family ride in your car, these LED floor mats will surely surprise them.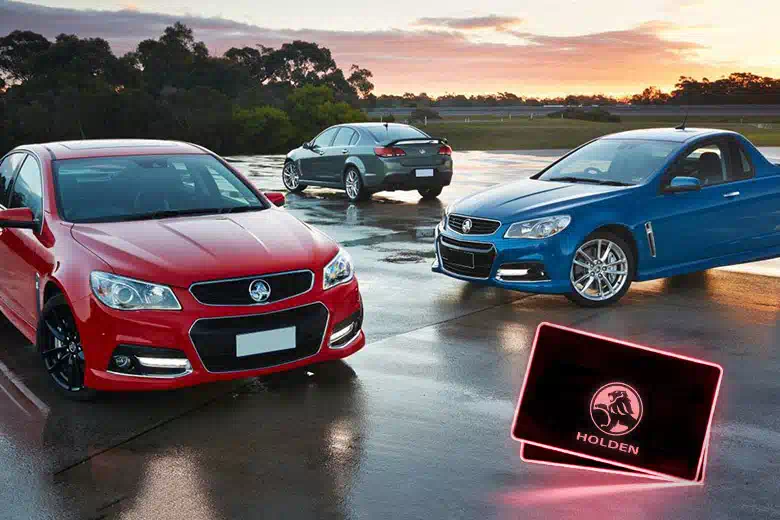 If you want to make your car look more gorgeous and cooler, you can try to install this kind of LED underbody light in your car, it has a variety of bright and beautiful colors and modes, you can switch freely. The installation is very simple, will not damage the car itself, at the same time, it will create a pleasant and comfortable atmosphere for you.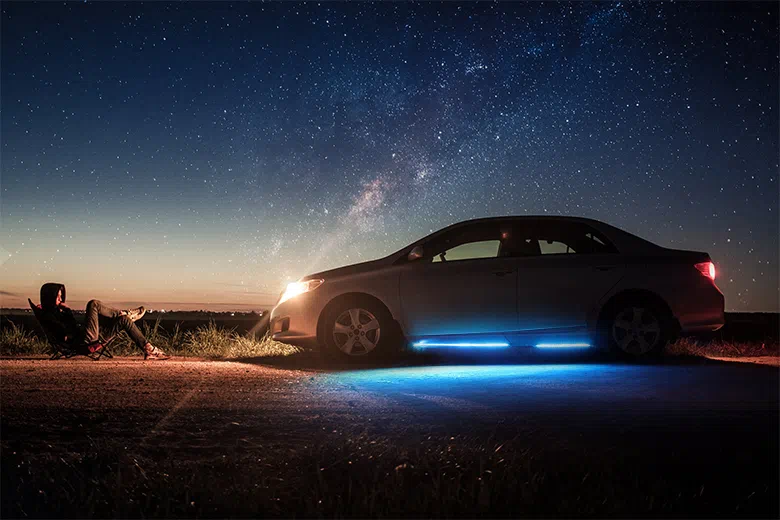 The interesting and active interior decoration lights are very suitable for soothing your mood and reconciling the emotional atmosphere between the passengers in the car. When you open it, you will find that the interior of your car becomes very beautiful and unique. Whether traveling with friends and family, or carrying passengers, it is very suitable.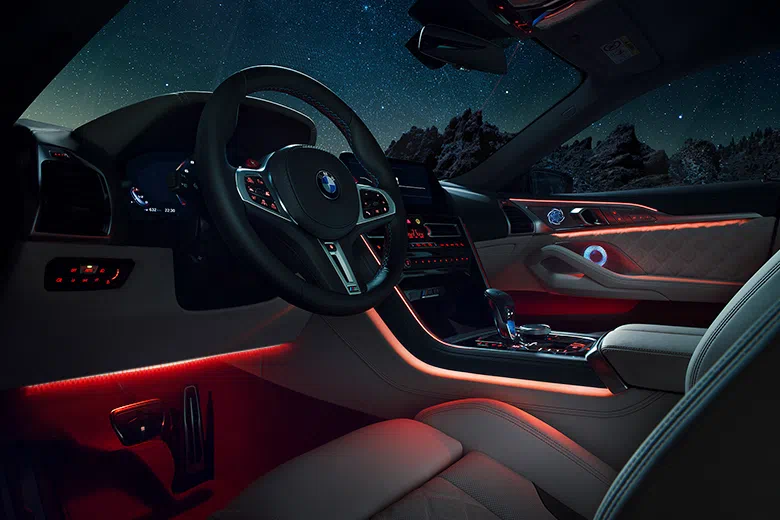 A thin and flexible daytime running light strip that can be installed DIY. No need to disassemble the headlights, and the length of the strip can be cut by yourself. If you want to add daytime running lights to your car, it is a hassle-free choice.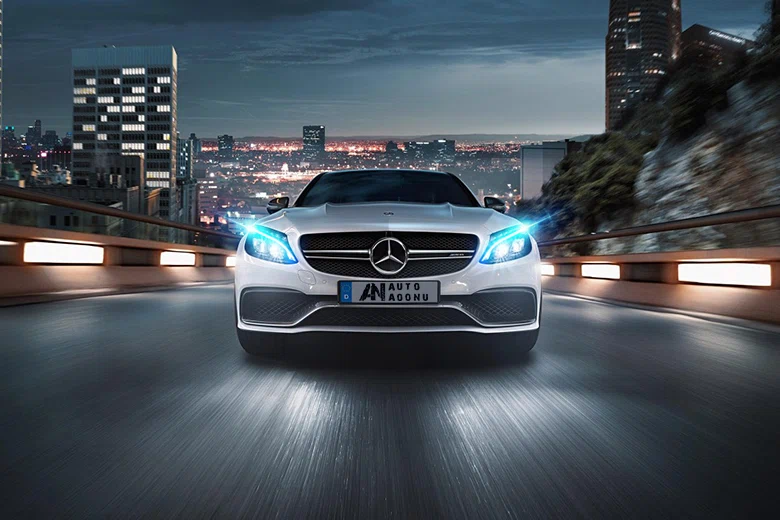 This tailgate light bars can not only bring you safety, reduce and prevent rear-end collision accidents, but also add fashionable and cool elements to your car. Tailgate light bars are composed of many super bright LED lights. It has a long service life, durable, no pollution, low energy consumption.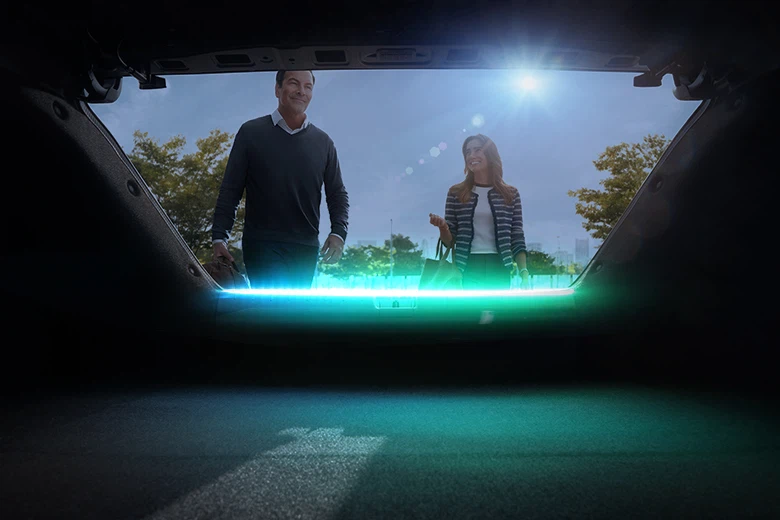 This third brake light has a silicone shell and has good waterproof performance, is not afraid of rain, snow or other weather. It has a long service life, can improve the safety factor, and allows the car behind to better identify and see your car, preventing and reduce the occurrence of rear-end collisions and other accidents.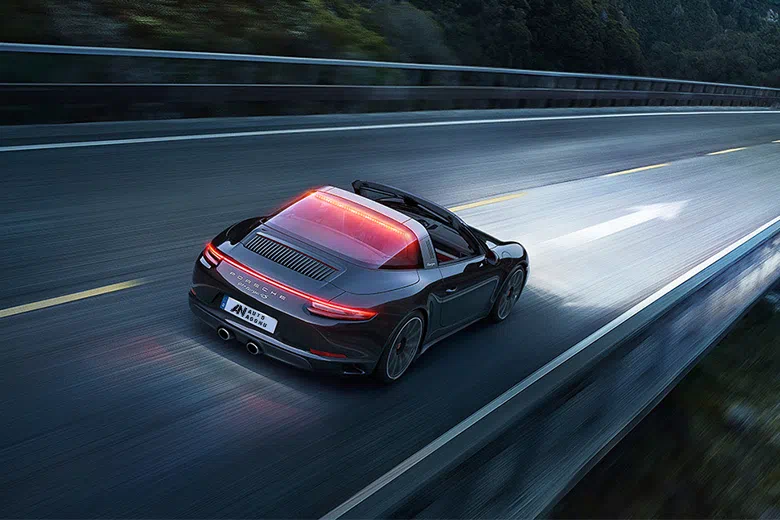 This LED cup coasters can provide you with good lighting. It has 7 colors to choose from, with soft light and gorgeous colors. Can create a warm and pleasant atmosphere for you. At the same time, it is waterproof, abrasion-resistant, and high-temperature resistant, so there is no need to worry about spilling liquids or placing hot drinks. Customizable patterns make the coaster more personal style elements.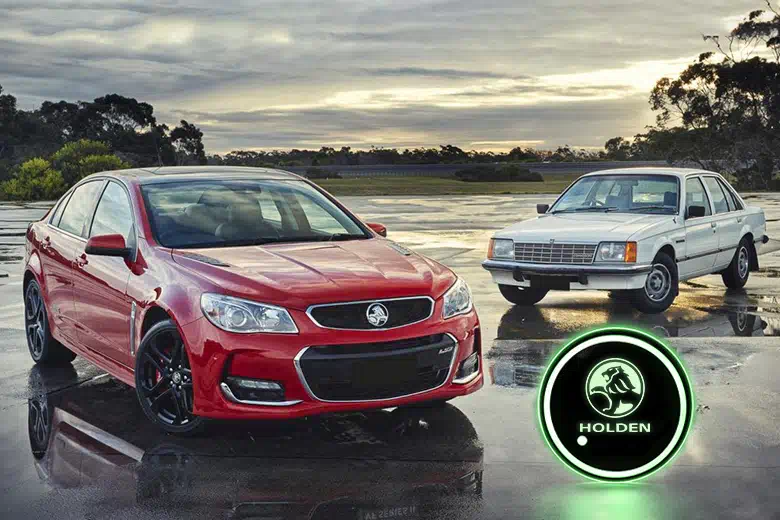 If your car has a peculiar smell or you want a good smell in the car, this LED aromatherapy diffuser is your best choice. A set contains two aromatherapy sticks. The aroma of the aromatherapy sticks is random. You can also purchase 7 additional scents.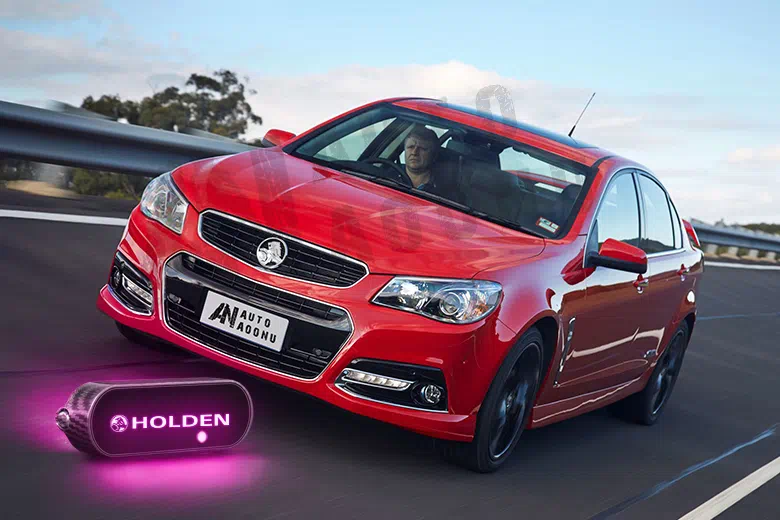 In the wilderness, LED whip lights can illuminate surrounding environment and bring you a sense of security. The colorful and bright LED can be used as signal lights, warning lights and chasing lights, so that people around you know exactly where you are. Moreover, it is waterproof and can be controlled remotely, which is very convenient.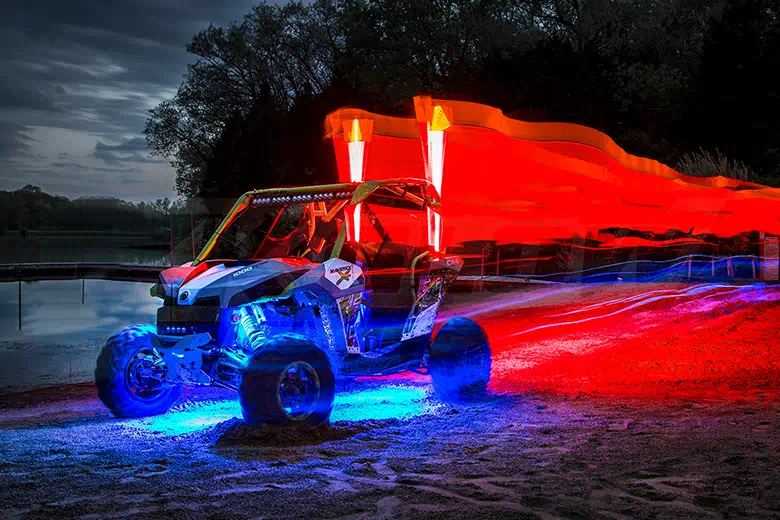 If you want to effectively remove the peculiar smell of the car, this aromatherapy box is your best choice. The fragrance of the balm is long-lasting and stable, fresh and pleasant. The fragrance stays in the air for a long time and can effectively remove peculiar smell. Let you be in a relaxed and happy environment, not to be disturbed by peculiar smells. We also provide special customized services, if you have any needs in this regard, please feel free to contact us.
GM Holden Ltd is an Australian car manufacturer headquartered in Melbourne, Victoria, Australia. J.A Holden & Co. was founded in 1856 by James Alexander Holden. At that time the company purely produced saddles. In 1908 began to get involved in the auto repair industry. Production of locomotive parts began in 1913. In 1918, Holden and Frost established Holden's Motor Body Builders (HMBB). In 1923, car bodies were produced and supplied to Ford's plant in Australia. In 1924, it also supplied bodywork to General Motors' factory in Australia. In 1931, General Motors of Australia (GMA) and Holden's Motor Body Builders (HMBB) jointly formed General Motors-Holden's Ltd.
In 1948, Australia's first self-owned brand Holden 48-215 was officially launched on the market. In 1962, Holden EJ was officially put on the market. Holden began assembling the compact HA series Vauxhall Viva in 1964. This was superseded by the Holden Torana in 1967, a development of the Viva ending Vauxhall production in Australia. In 1968, Holden launched its HK series models. Models based on the HK series included an extended-length prestige model, the Brougham; and a two-door coupe, the Monaro. Holden offered the LC, a Torana with new styling, in 1969 with the availability of Holden's six-cylinder engine. The LC Torana was the first application of Holden's new three-speed Tri-Matic automatic transmission. In 1978, Holden launched an intermediate RV Commodore, named VB Commodore.
In 1995, Holden launched its 3800 ECOTEC V6 engine. During 1998, General Motors-Holden's Ltd name was shortened to "Holden Ltd". In 1999, the new Statesman/Caprice model was launched. In Australia, the Statesman and Caprice, based on the same chassis, are not only the main models for receiving foreign guests and official cars, but also the cars for many rich businessmen and celebrities to show their status. The car's distinguished image even surpasses the Mercedes-Benz S-Class, BMW 7 Series and Audi A8 in Australia. The current Statesman is a brand new version in 2004. In addition to the extraordinary appearance, the comfortable seating space and the extremely quiet feeling in the cabin have become its biggest luxury indicators. Coupled with excellent chassis performance and absolutely competent engine, Statesman/Caprice not only exudes noble charm, but also brings plenty of fun to the driver.
On 18 May 2005, "Holden Ltd" became "GM Holden Ltd". Holden's car design and manufacturing have always been at the top level in Australia. The R&D and production capacity of high-end cars cannot be underestimated. You must be very proud of owning a holden. We understand the importance of holden to you. Do you want to upgrade your holden car trim? AOONUAUTO has a variety of holden car parts, including car interiors, exteriors, car lights, etc. These parts can give your car a whole new look. AOONUAUTO adheres to providing customers with high-quality, high-performance parts and professional services, so that you can buy without any worries.
Model reference:
ACADIA Closed Off-Road Vehicle (AC), ADVENTRA Estate (VY), ADVENTRA Estate (VZ), APOLLO Estate (JK), APOLLO Estate (JL), APOLLO Estate (JM), APOLLO Estate (JP), APOLLO Sedan (JK), APOLLO Sedan (JL), APOLLO Sedan (JM), APOLLO Sedan (JP), ASTRA (AH), ASTRA Convertible (TS), ASTRA Estate (AH), ASTRA Estate (BK), ASTRA Hatchback (BK), ASTRA Hatchback (PJ), ASTRA Hatchback (TR), ASTRA Hatchback (TS), ASTRA Sedan (BL), ASTRA Sedan (TR), ASTRA Sedan (TS), ASTRA SPORTSBACK (AH), ASTRA TWINTOP (AH), BARINA Convertible (SB), BARINA Hatchback (SB), BARINA Hatchback (TK), BARINA Hatchback (TM), BARINA Hatchback (XC), BARINA Sedan (TK), BARINA Sedan (TM), BARINA SPARK (MJ), CALAIS Estate (VE), CALAIS Estate (VF), CALAIS Estate (VL), CALAIS Estate (ZB), CALAIS Hatchback (ZB), CALAIS Sedan (VE), CALAIS Sedan (VF), CALAIS Sedan (VL), CALAIS Sedan (VN), CALAIS Sedan (VP), CALAIS Sedan (VR), CALAIS Sedan (VS), CALAIS Sedan (VT), CALAIS Sedan (VX), CALAIS Sedan (VY), CALAIS Sedan (VZ), CALIBRA (YE), CAMIRA Estate (JB), CAMIRA Estate (JD), CAMIRA Estate (JE), CAMIRA Sedan (JD), CAMIRA Sedan (JE), CAPRICE Sedan (VQ), CAPRICE Sedan (VR), CAPRICE Sedan (VS), CAPRICE Sedan (WH), CAPRICE Sedan (WK), CAPRICE Sedan (WL), CAPRICE Sedan (WM), CAPRICE Sedan (WN), CAPTIVA 5 Gen. I (CG), CAPTIVA 5 Gen. II (CG), CAPTIVA 7 Gen. II (CG), CASCADA Convertible (CJ), COLORADO 7 (RG), COLORADO Pickup (RC), COLORADO Pickup (RG), COLORADO Platform/Chassis (RC), COLORADO Platform/Chassis (RG), COMMODORE Estate (VE), COMMODORE Estate (VF), COMMODORE Estate (VL), COMMODORE Estate (VN), COMMODORE Estate (VP), COMMODORE Estate (VR), COMMODORE Estate (VS), COMMODORE Estate (VT), COMMODORE Estate (VX), COMMODORE Estate (VY), COMMODORE Estate (VZ), COMMODORE Estate (ZB), COMMODORE Hatchback (ZB), COMMODORE Pickup (VE), COMMODORE Pickup (VF), COMMODORE Pickup (VG), COMMODORE Pickup (VP), COMMODORE Pickup (VR), COMMODORE Pickup (VS), COMMODORE Pickup (VU), COMMODORE Pickup (VY), COMMODORE Pickup (VZ), COMMODORE Sedan (VE), COMMODORE Sedan (VF), COMMODORE Sedan (VL), COMMODORE Sedan (VN), COMMODORE Sedan (VP), COMMODORE Sedan (VR), COMMODORE Sedan (VS), COMMODORE Sedan (VT), COMMODORE Sedan (VX), COMMODORE Sedan (VY), COMMODORE Sedan (VZ), CREWMAN Pickup (VY), CREWMAN Pickup (VZ), CRUZE Estate (JH), CRUZE Hatchback (JH), CRUZE Hatchback (YG), CRUZE Sedan (JG), CRUZE Sedan (JH), EPICA Sedan (EP), EQUINOX (EQ), FRONTERA (UES), GEMINI Sedan (RB), H SERIES Estate (HZ), INSIGNIA Sedan (GA), JACKAROO (UBS), JACKAROO / MONTEREY (UBS), MALIBU (V300), MONARO Coupe (V2), MONARO Coupe (VZ), ONE TONNER Platform/Chassis (VY), ONE TONNER Platform/Chassis (VZ), RODEO Pickup (RA), RODEO Pickup (TF), RODEO Platform/Chassis (RA), RODEO Platform/Chassis (TF), SPARK Hatchback (MP), STATESMAN Sedan (VQ), STATESMAN Sedan (VR), STATESMAN Sedan (VS), STATESMAN Sedan (WH), STATESMAN Sedan (WK), STATESMAN Sedan (WL), STATESMAN Sedan (WM), SUBURBAN Estate, TIGRA (XC), TORANA Hatchback (LX), TORANA Sedan (LC), TORANA Sedan (LJ), TORANA Sedan (LX), TORANA Sedan (TA), TRAILBLAZER, TRAX (TJ), VECTRA Estate (JS), VECTRA Hatchback (JR), VECTRA Hatchback (JS), VECTRA Hatchback (ZC), VECTRA Sedan (JR), VECTRA Sedan (JS), VECTRA Sedan (ZC), VIVA Estate (JF), VIVA Hatchback (JF), VIVA Sedan (JF), VOLT, VT, VT Station Wagon, ZAFIRA (TT)