This Customizable LED door sill is suitable for the front door and rear door of a car. When you get on and off the car, you can see the door sill light up with cool colored LED lights and display the name and LOGO of the car. When you open the door, you can feel joy and it is convenient to get on and off the car. At the same time, it is strong and easy to clean without any pollution.
AOONUAUTO specializes in custom LED door sill lights. Customize personalized door sill pedals according to your model data, patterns and lighting colors you want. This LED door sill can not only protect your car door sill from scratches, but also make your car look more stylish. It is waterproof, wear-resistant, corrosion-resistant, and easy to clean, so there is no need to worry about its service life. Its light color looks very gorgeous, which can help you get on and off the car easily.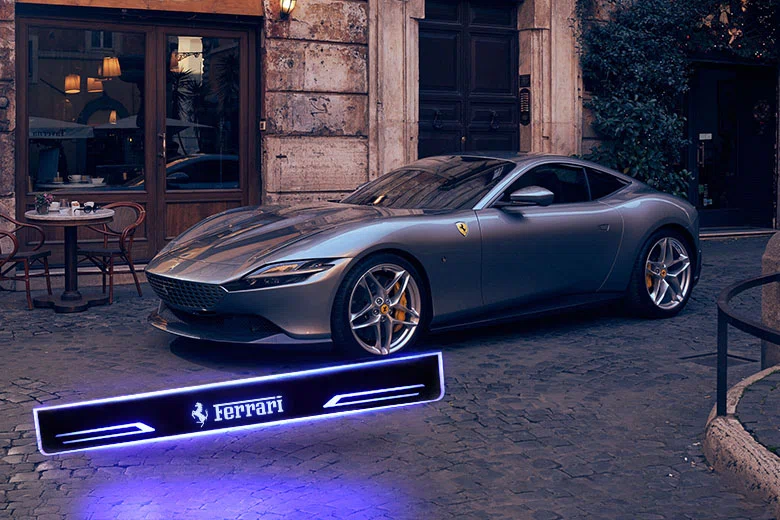 This product is wireless, especially designed for automatic modification enthusiasts. It will not spoil the appearance of your original car, but it will make your driving more interesting! Every time the door is opened, this dazzling LOGO signal light will be projected on the ground and will automatically shut off when the door is closed. The projected LOGO/pattern can also be customized.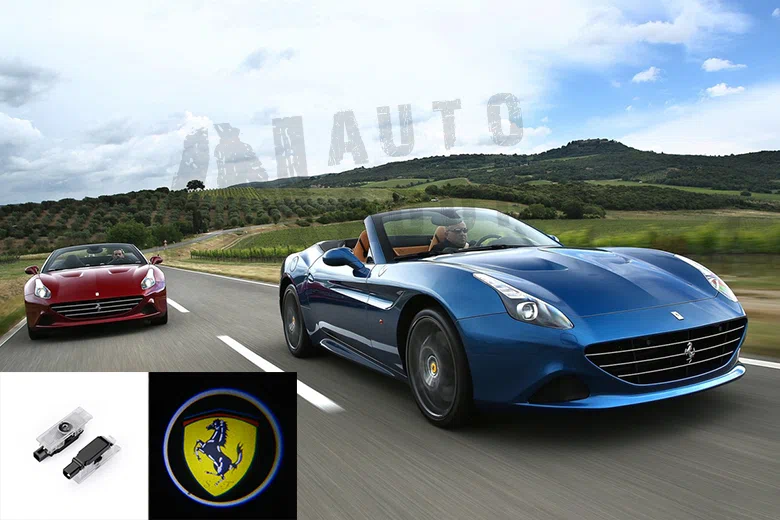 Add a Ferrari LED floor mat kit inside the car to make it brighter. Compared with the same model, it will become more luxurious, romantic and fashionable. The pattern on the Acrylic floor mat can be customized as you want to make it more unique. The color of the light can be adjusted to your favorite color and mode by remote control, providing more choices.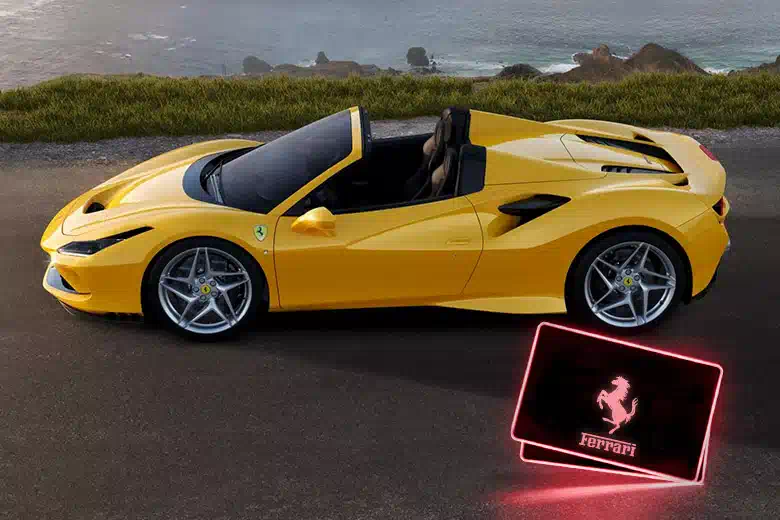 This LED underbody light can make your car look so cool. It has a variety of colors and modes to choose from. The sound-sensing mode allows the lights to flash and flicker in accordance with the rhythm of the music. It is waterproof, wear-resistant, ultra-thin, and easy to install. Can make you feel happy and comfortable.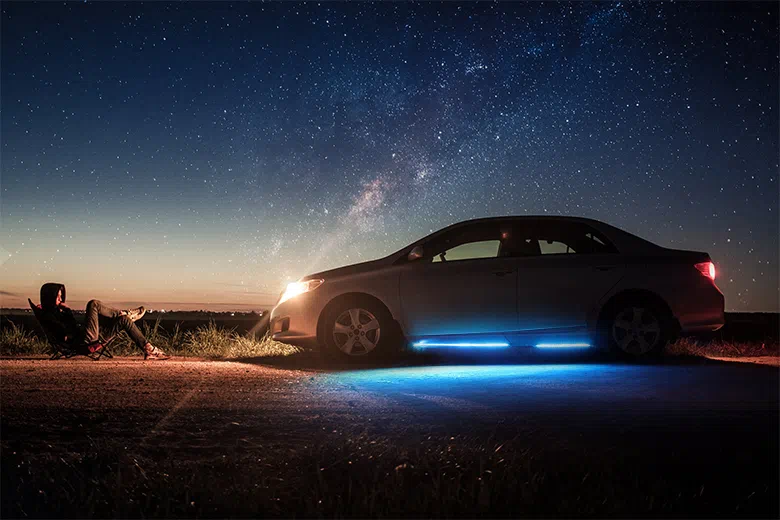 These car interior ambient lights have simple lighting styles, as well as diversified and gorgeous lighting effects that can be switched by remote control. All of them can create a warm and beautiful atmosphere. They can be used in many scenes, such as cars, homes, shops and offices.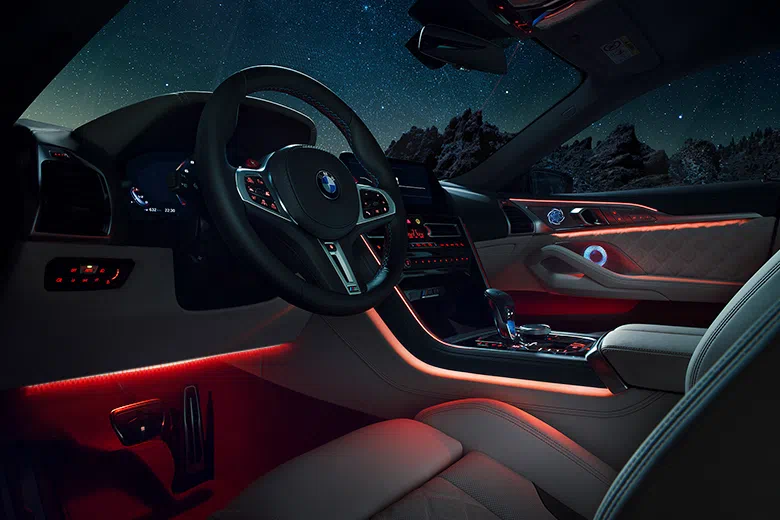 This daytime running light has a cool appearance and is available in a variety of colors. The RF remote control can be used to select and switch modes, which is very convenient to use. When providing additional custom lighting, a turn signal function is also provided. At the same time, the installation is also very simple, and it can be installed without breaking the original power.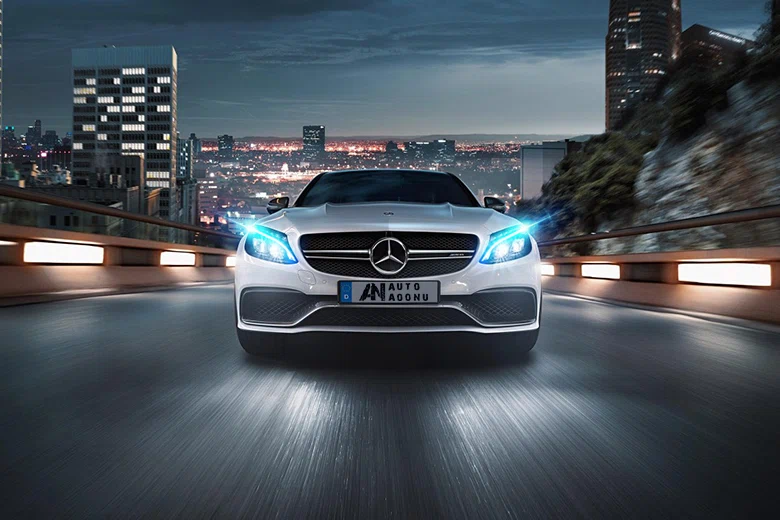 When you want to highlight your driving intentions, you can use this tailgate light bars, which can display driving lights, turn signal lights and brake lights, which look more than a dozen bright and high-end. And the silicone shell has good waterproof performance, is not afraid of rain and snow, and will not produce any pollution and radiation.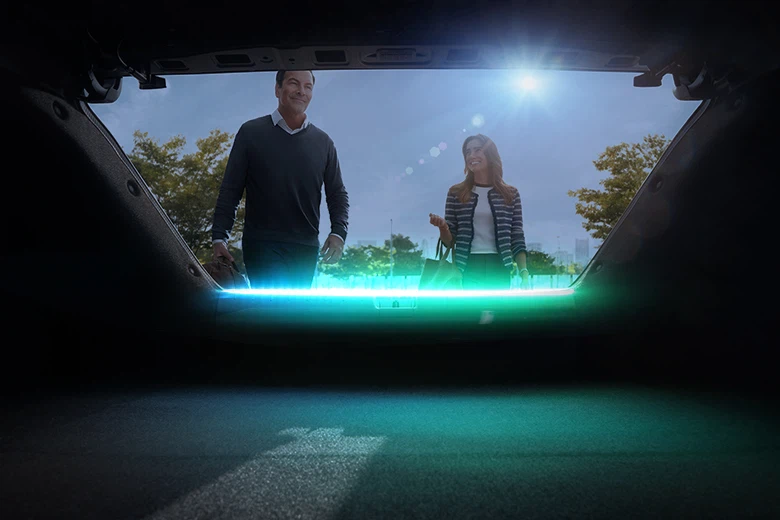 Using this third brake light, when you brake, it can emit a brighter red light than an incandescent lamp, which better protects your safety. It is waterproof, pollution-free and durable. The installation is simple and will not damage your car.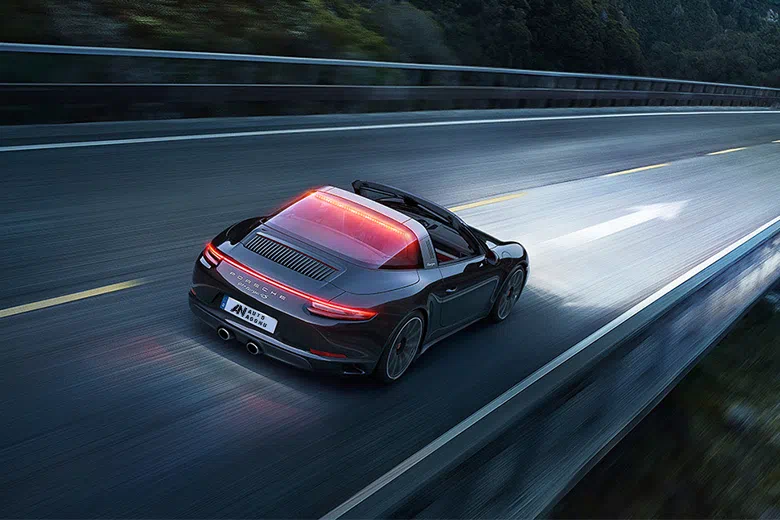 If you want to add a cute and cool decoration to your car interior, then you can take a look at this LED cup coasters. It has 7 colors and 3 modes for you to choose. When you put a drink or water bottle on it, it looks very beautiful. It is waterproof, can work continuously for 15 days, and is very simple to install and use. We also provide customized services, you can custom the LOGO you want on the coaster.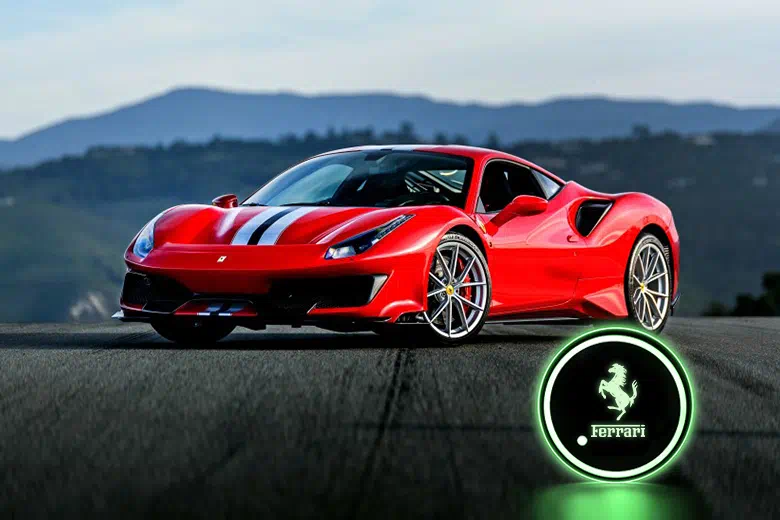 If your car has a peculiar smell or you want a good smell in the car, this Ferrari LED aromatherapy diffuser is your best choice. A set contains two aromatherapy sticks. The aroma of the aromatherapy sticks is random. You can also purchase 7 additional scents.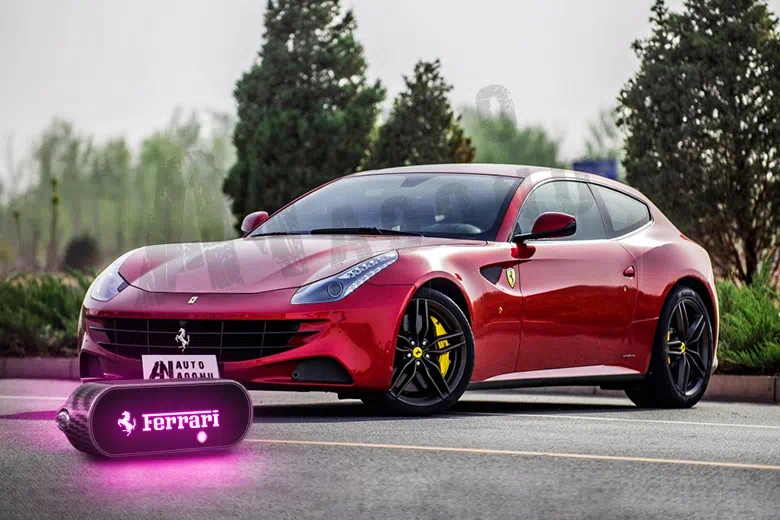 In the wilderness, LED whip lights can illuminate surrounding environment and bring you a sense of security. The colorful and bright LED can be used as signal lights, warning lights and chasing lights, so that people around you know exactly where you are. Moreover, it is waterproof and can be controlled remotely, which is very convenient.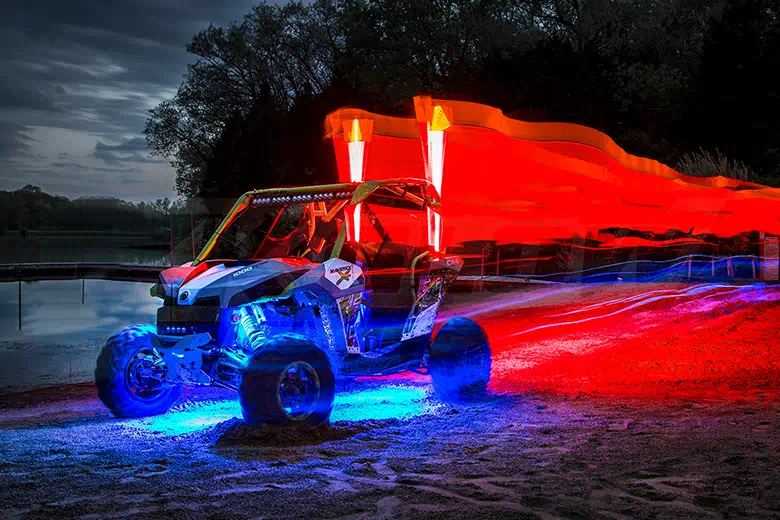 If you want to remove the peculiar smell from the car, or want to make the air inside the car more fresh and pleasant, then these aromatherapy boxes are a good choice. They can automatically emit a lasting fragrance around your car. The metallic aroma box has a delicate and compact appearance, and will not take up too much space in the car. You can also choose to customize the LOGO on the lid of the aroma box to make it more unique.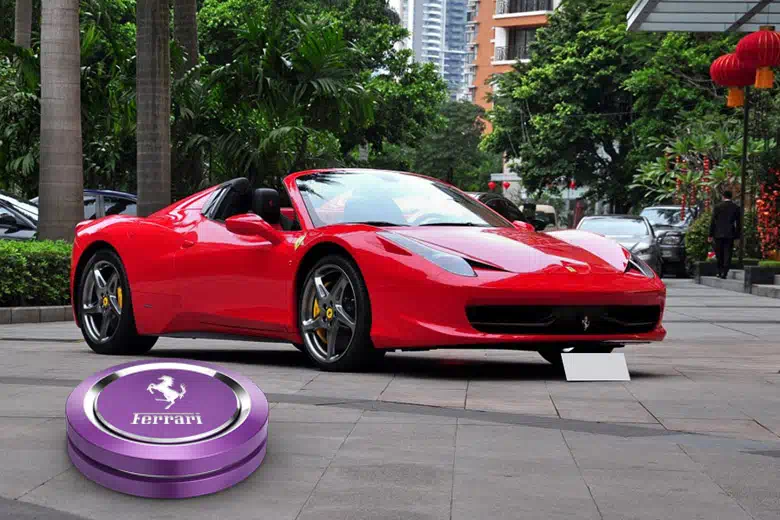 Ferrari created his own car factory in 1947. After producing the first car, he named it after himself: Ferrari Tipol25, and used the prancing horse as the trademark. For those who desire high-power and high-priced vehicles, Ferrari is a perfect choice.
The Ferrari 458 Italia is a mid-rear 8-cylinder two-door sports car. It was launched at the 2009 Frankfurt Motor Show, marking a major leap forward for Ferrari on the basis of its original mid-rear engine sports car. The 458 Speciale was unveiled at the Frankfurt Motor Show in 2013 as a high-performance variant of the 458 Italia. The difference between Speciale and 458 Italia in terms of standards is: forged wheels, ventilated bonnet, fin-shaped bottom rail, higher rear spoiler and redesigned bumper, including a Ferrari styling center Active aerodynamics designed in cooperation with Pininfarina, and front and rear movable flaps can balance downforce and quickly reduce drag.
The 488 GTB was named "Supercar of 2015" by Auto Magazine, and became the "Best Real Driving Model" of the car family's trumpet in 2017. Improved carbon ceramic brakes are used on the 488. The brakes are derived from the technology used in LaFerrari and are made of new materials to reduce the time required to reach the optimal operating temperature. The Ferrari 488 Spider is a two-seater convertible model of the 488 with a foldable hardtop, similar to the previous version. The Ferrari 488 Spider made its debut at the 2015 Frankfurt Motor Show. The Ferrari 488 Spider was named one of the top ten high-tech cars of 2016 by IEEE Spectrum. In 2018, Ferrari released the 488 Pista (Italian version) at the Geneva Motor Show. The design of the Pista is influenced by the 488 GTE and 488 Challenge racing variants. The car has undergone many mechanical and appearance modifications to make it more powerful than the 488 GTB. The car also integrates a sideslip angle control system with E-Diff3, F-Trac and magnetorheological suspension to improve high speed Maneuverability while driving.
Today, Ferrari offers the world's fastest racing car, innovative auto parts and the most powerful and luxurious road cars. What makes Ferrari a Ferrari is that they do not accept any compromises in terms of speed and performance. Every Ferrari car has iconic and impeccable features, and it can combine amazing power with amazing design. This is what makes this brand unique.
If you own a Ferrari model, you can definitely be proud of your vehicle. On AOONUAUTO, we provide you with high-quality Ferrari accessories, you can customize according to your own needs, and we will provide you with professional customized services. You can also find a variety of high-quality accessories on our website. We cover various styles of accessories, and there is always one that belongs to your favorite style. If you want to learn more about parts or accessories, our customer service department is always ready to answer any questions you may encounter.
Model reference:
458, TESTAROSSA, SUPERAMERICA, PORTOFINO, MONZA SP2, MONZA SP1, MONDIAL Convertible, MONDIAL, LaFERRARI, GTC4 Lusso / Lusso T, FF, F50 Coupe (W16), F430 Spider, F430, F40, F355 Spider, F355 BERLINETTA, F12 Berlinetta, ENZO FERRARI, DINO GTS (206/246), DINO GT4 (208/308), DINO GT (206/246), CALIFORNIA, APERTA Spider, 812 SUPERFAST (F152M), 612 SCAGLIETTI, 599 SA, 599 GTB/GTO, 550 BARCHETTA, 512 TR, 512 M, 512 BB, 5 MARANELLO, 488 Spider, 488 GTB (F142M), 458 Spider, 456 GT/GTA, 412 i, 400 i, 365 GTS/4 DAYTONA, 365 GTB/4 DAYTONA, 365 GT 2+2, 360 Spider (F131), 360 (F131), 348 ts/GTS, 348 tb/GTB, 348 Spider, 328 GTS, 328 GTB, 208/308 Coupe