If you want to bring a unique and stylish appearance to the car while increasing the sill protection, then this LED threshold is a good choice. The smooth acrylic surface provides a good-looking. Customizable LOGO and a variety of lighting colors are available. You can choose the color you like and whether to customize your own LOGO.
If you want to conceal the scratches and scratches of your car, these LED door sills will provide you and your car with good service. It is waterproof, wear-resistant, corrosion-resistant, easy to clean, and has a long service life. At the same time, it shows very gorgeous lighting effects to make your car looks high-end and fashionable. It is powered by batteries, which is convenient to install and use.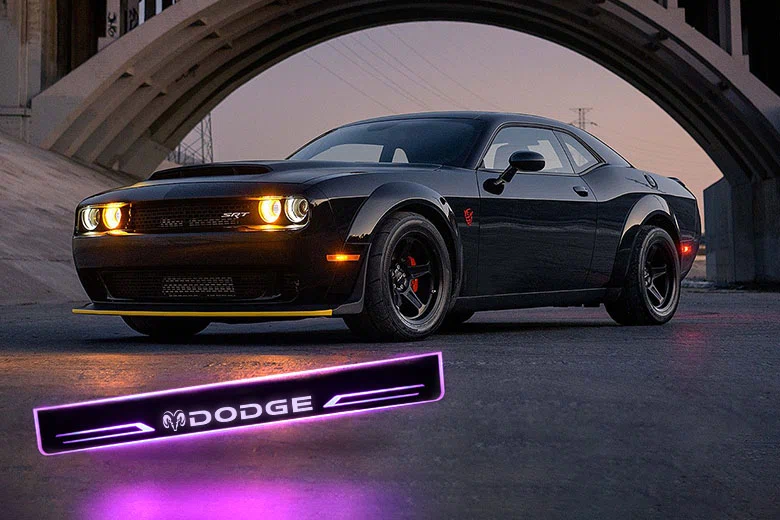 The LED door LOGO projector will be brighter at night or in dark places, can provide lighting. It does not damage your car at all, and everyone can easily enjoy the fun and enthusiasm of car modification. The LOGO projected on the ground by the door lights can be customized. If you need to customize the LOGO, you only need to send the customized pattern to the customer service after placing the order.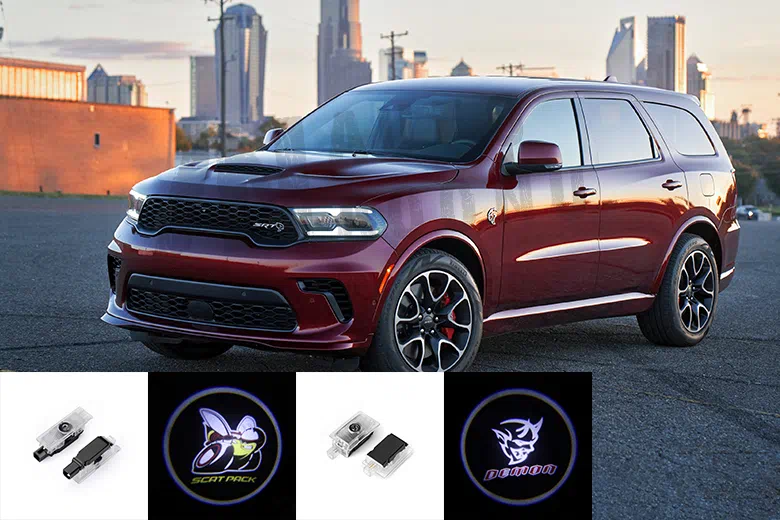 This LED door handle bowl light is made of Japanese acrylic and high-quality LED, which is durable and has a long service life. The LOGO on the LED door bowl cover trim can be customized. Because the light transmittance of acrylic is extremely high, when the light is on, this door bowl trim is quite beautiful. Add a touch of brilliance to the monotonous car interior.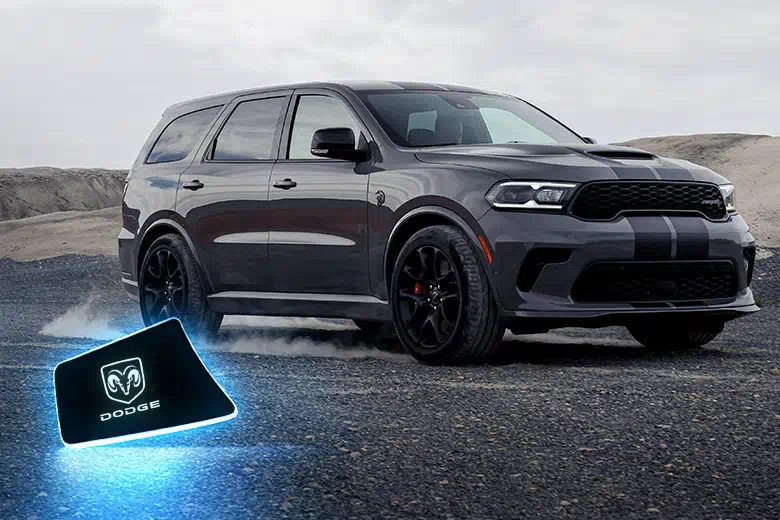 This is a gorgeous and cool LED floor mat. You can customize your exclusive logo on it. The color of the light can be switched remotely, and there is a sound sensor mode, that is, the light flashes with the rhythm of the music. Not only does it make your car look more upscale, but it also provides additional lighting to make passengers more relaxed.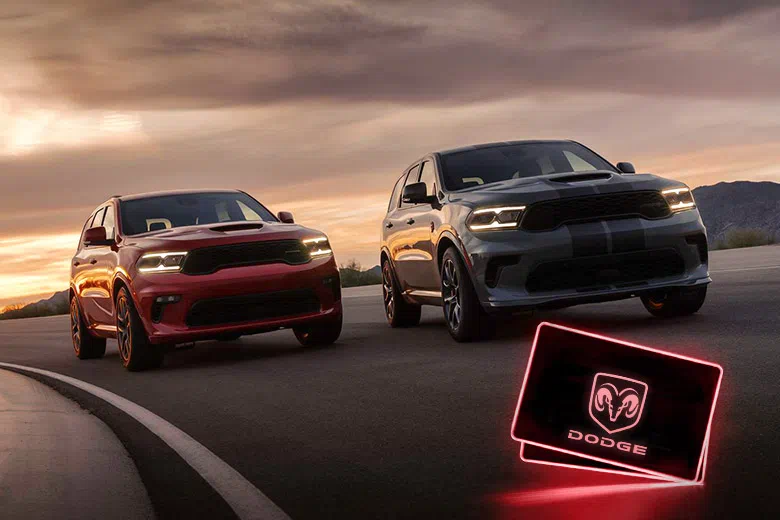 If you want to make your car look more gorgeous and cooler, you can try to install this kind of LED underbody light in your car, it has a variety of bright and beautiful colors and modes, you can switch freely. The installation is very simple, will not damage the car itself, at the same time, it will create a pleasant and comfortable atmosphere for you.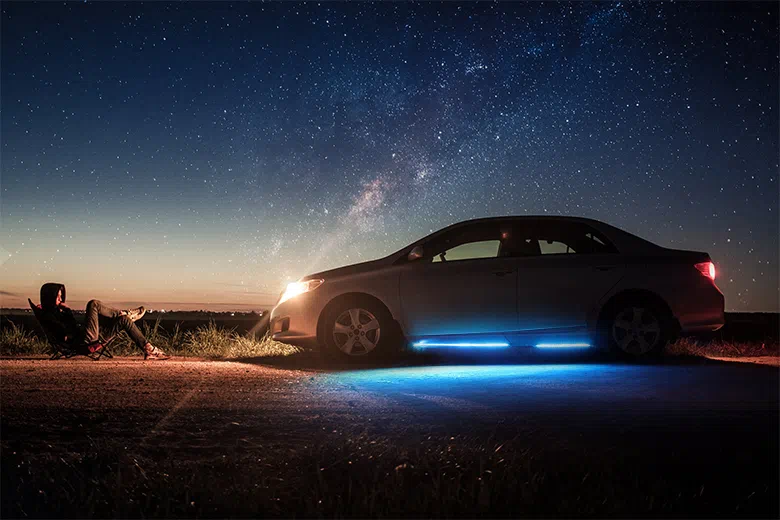 The stylish interior lights break the dullness of life. When the light is projected in the car, it not only provides you with illumination, but also looks particularly gorgeous. They will dispel the driving fatigue, exhaustion after work, and let you have an appointment journey.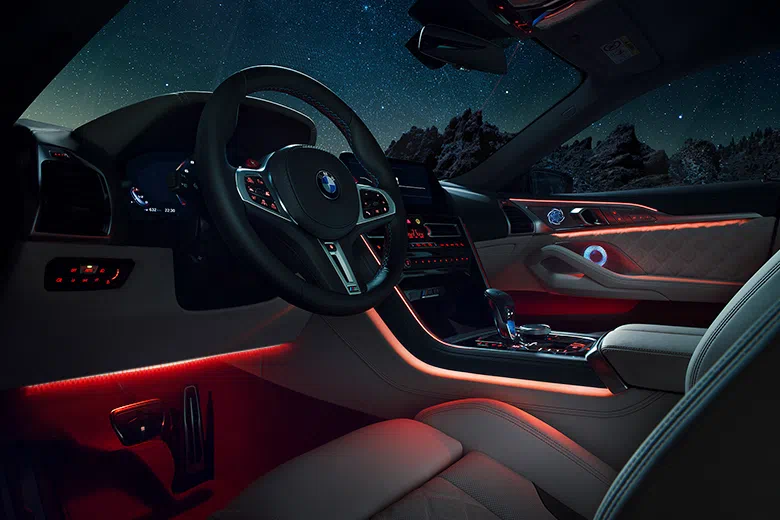 This daytime running light can bring you clearer vision, safer driving and elegant appearance. It has semi-rigid high-power SMD light strips, and the LED in each light strip are continuous patterns without gaps, very bright and cool, and provides a turn signal function.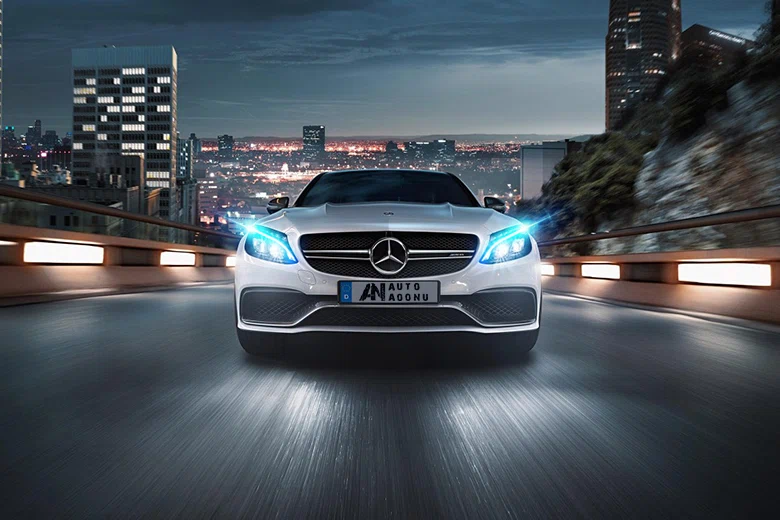 This tailgate light bars have a variety of uses, can display driving lights, turn signal lights and brake lights to remind other drivers in a more conspicuous way. At the same time, it has 3M double-sided adhesive tape, plug and play, quick and easy installation, and will not damage the car itself.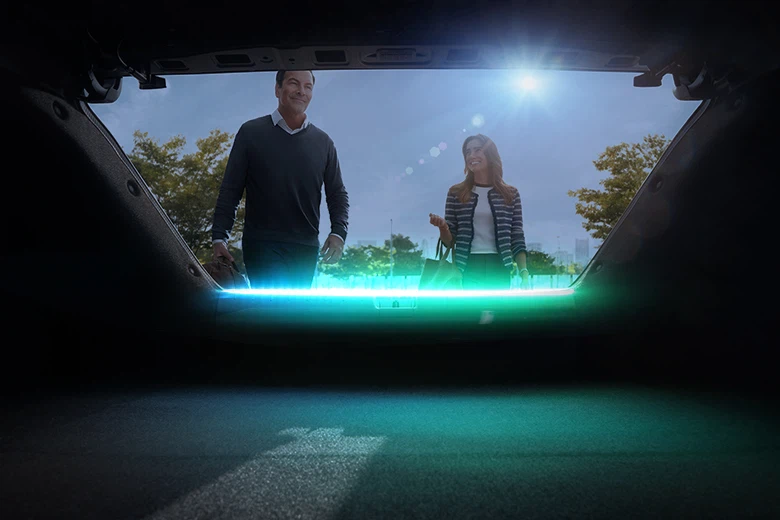 The third brake light is higher than the side brake light and is located directly in the driver's line of sight, helping to improve the driver's safety and avoid rear-end collisions. Every time you step on the brake pedal, the light will light up to let other drivers know that you are about to slow down or stop.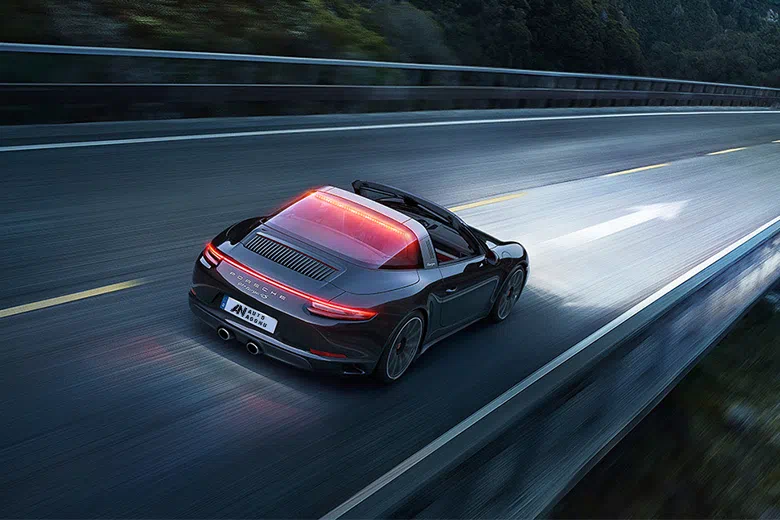 If you want to add a cute and cool decoration to your car interior, then you can take a look at this LED cup coasters. It has 7 colors and 3 modes for you to choose. When you put a drink or water bottle on it, it looks very beautiful. It is waterproof, can work continuously for 15 days, and is very simple to install and use. We also provide customized services, you can custom the LOGO you want on the coaster.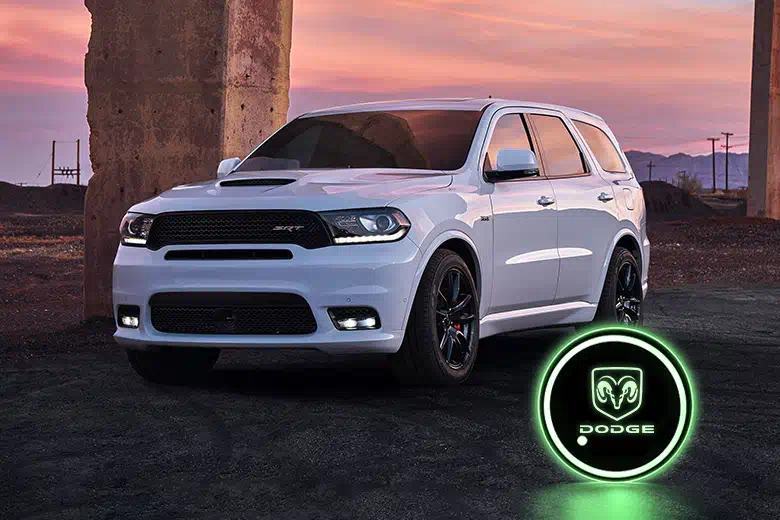 This LED aromatherapy diffuser has a fresh and pleasant fragrance, soft and comfortable lighting, as well as advanced control settings, which are very easy to open and close. Of course, its installation is also very simple and non-destructive. It will definitely make you feel comfortable and pleasant while driving.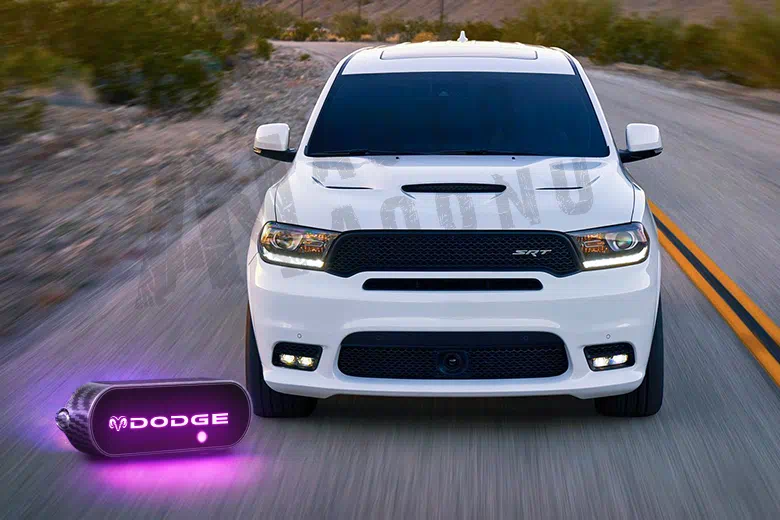 If you are an outdoor enthusiast, then this LED whip lights is not to be missed. It has anti-vibration mechanism and solid bracket so that it can withstand any difficult terrain. IP67 waterproof, can be used in heavy rain or harsh environments. No matter what type of vehicle you drive or where you are driving, you don't have to worry about its lifespan, just enjoy outdoor life.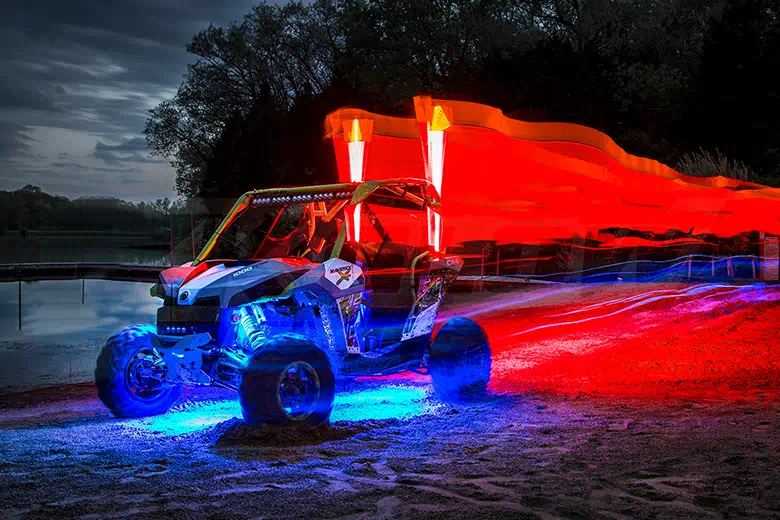 If you want to effectively remove the peculiar smell of the car, this aromatherapy box is your best choice. The fragrance of the balm is long-lasting and stable, fresh and pleasant. The fragrance stays in the air for a long time and can effectively remove peculiar smell. Let you be in a relaxed and happy environment, not to be disturbed by peculiar smells. We also provide special customized services, if you have any needs in this regard, please feel free to contact us.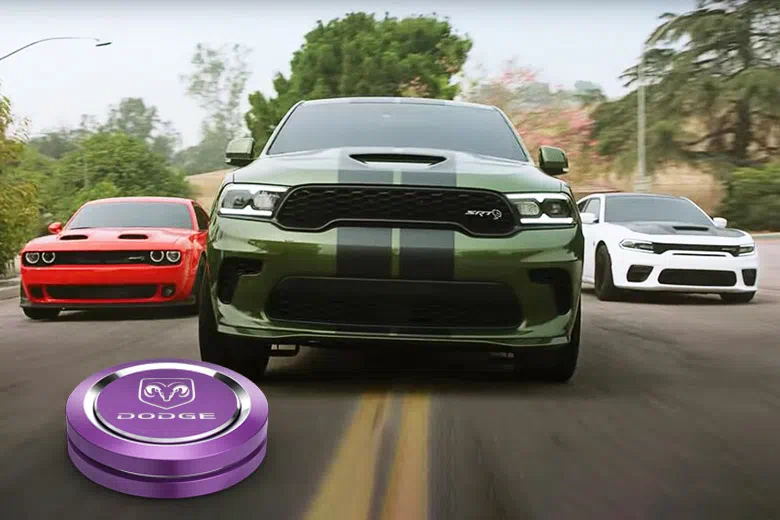 On July 17, 1914, the Dodge Motor Company was established. The company was invested by the founder John Dodge and Horade Dodge. This year, John Dodge and Horade Dodge built the world's first automobile proving ground and designed their first car. The brothers John Dodge and Howard Dodge were shareholders and directors of Henry Ford, and their factory initially produced parts for Ford cars. Due to Ford's success, the Dodge brothers also benefited, and began to develop their own company to become Ford's rival.
The first commercial vehicle produced by Dodge was an ambulance. Based on this model, Dodge Brothers developed a commercial truck. Dodge first introduced a car with an all-steel closed body in 1923. A vacuum brake windshield wiper and a spray paint process that brighten the car exterior were also used for the first time on the 1925 Dodge car.
In 1928, Chrysler bought Dodge Brothers Co. Dodge Brothers Co. became a division of Chrysler Corporation. In 1983, the first touring wagon was born at the Windsor Assembly Plant in Ontario, Canada. The initial models include Plymouth Voyager, Dodge Caravan and Dodge Caravan C/V. In 1987, after the touring wagon landed in Europe, it was named MPV(Multi-Purpose Vehicle) by Europeans. The concept of MPV was born and spread. And Dodge has also become the backbone of Chrysler Automobiles. Speaking of performance representatives, the Dodge Viper, which was launched in 1992, must not be ignored. The first-generation Viper is equipped with an all-aluminum 8.0L V10, which releases 400 horsepower in a simple and rough form, has an acceleration time of 4.5 seconds from 0-60 mph, and a top speed of 290km/h. Dodge Viper pushes Dodge's high-performance image to a whole new level.
In 1998, Chrysler merged with Daimler-Benz, and Dodge became a car series of Daimler-Chrysler Automobile Group. After the merger, Dodge's fifth-generation 2004 Magnum station wagon uses Chrysler's LX platform. However, the cooperative relationship between Chrysler and Daimler-Benz lasted only 9 years. The Daimler-Chrysler Group was split in 2007. Chrysler and Daimler-Benz returned to their respective development paths.
Dodge has a history of more than 100 years and has several model series. Among them, the sedan models mainly include Viper, challenger, Caliber, Avenger, Charger, etc. SUVs mainly include Durango and Nitro. Pickup trucks include Dakota, Ram Truck, Ram SRT-10, etc. MPV mainly includes Caravan. Dodge has a distinct and confident brand image. Each of its products clearly and vividly embodies the four core attributes of Dodge: enterprising, free, wise, and happy. In any case, AOONUAUTO appreciates the spirit of Dodge, so we are very happy to provide Dodge owners with more high-quality Dodge accessories. Colorful car atmosphere lights and headlights can provide you with exciting effects.
Model reference:
VISION Sedan, VIPER Coupe, VIPER Convertible, VERNA Sedan, VERNA Hatchback, TRAZO, SX 2.0 Sedan, STRATUS II, STRATUS Coupe, STRATUS, RAMCHARGER II, RAMCHARGER, RAM VAN MPV, RAM Pickup, RAM 5500 Cab & Chassis (DP), RAM 4500 Cab & Chassis (DP), RAM 4000 Standard Cab Pickup, RAM 4000 Platform/Chassis (DH, DR, D1, DC, DM), RAM 4000 Pickup (DR, D1, DC, DM, DH), RAM 3500 VAN Standard Passenger Van, RAM 3500 VAN Standard Cargo Van, RAM 3500 VAN Extended Passenger Van, RAM 3500 VAN Extended Cargo Van, RAM 3500 Standard Cab Pickup (D2), RAM 3500 Standard Cab Pickup, RAM 3500 Pickup (DR, DH, D1, DC, DM), RAM 3500 Pickup (BR, BE), RAM 3500 Extended Crew Cab Pickup, RAM 3500 Extended Cab Pickup, RAM 3500 Crew Cab Pickup (D2), RAM 3500 Crew Cab Pickup, RAM 3500 Cab & Chassis (DD), RAM 3500 Cab & Chassis, RAM 2500 VAN Standard Passenger Van, RAM 2500 VAN Standard Cargo Van, RAM 2500 VAN Extended Cargo Van, RAM 2500 Standard Cab Pickup (DJ), RAM 2500 Standard Cab Pickup, RAM 2500 Pickup (DJ, DS), RAM 2500 Pickup (D1, DC, DH, DM, DR), RAM 2500 Pickup (BE, BR), RAM 2500 Extended Crew Cab Pickup, RAM 2500 Extended Cab Pickup, RAM 2500 Crew Cab Pickup (DJ), RAM 2500 Crew Cab Pickup, RAM 2500 Cab & Chassis, RAM 1500 VAN Standard Passenger Van, RAM 1500 VAN Standard Cargo Van, RAM 1500 VAN Extended Cargo Van, RAM 1500 Standard Cab Pickup, RAM 1500 Pickup (DJ, DS), RAM 1500 Pickup (D1, DC, DH, DM, DR), RAM 1500 Pickup (BE, BR), RAM 1500 Extended Crew Cab Pickup, RAM 1500 Extended Cab Pickup, RAM 1500 Crew Cab Pickup, NITRO, NEON II, NEON Coupe, NEON, MAGNUM Estate, JOURNEY, INTREPID, i 10, GRAND CARAVAN Mini Passenger Van, GRAND CARAVAN Mini Cargo Van, GRAND CARAVAN, FORZA, DURANGO (WD), DURANGO (HB), DURANGO (DN), DART, DAKOTA Standard Cab Pickup, DAKOTA Extended Cab Pickup, DAKOTA Crew Cab Pickup, DAKOTA, CHARGER, CHALLENGER Coupe, CARAVAN Mini Cargo Van, CARAVAN (RG), CARAVAN, CALIBER, BRISA Sedan, BRISA Hatchback, BRISA Coupe, AVENGER, ATTITUDE, ATOS