When you get a new car, or you want to upgrade your car, the first thing that willcome to your mind will be the exterior, but then you will eventually look at the interior of your car as well. From cool car accessories to lighting systems, everything is necessary when it comes to the beauty and exposure of a car.
So if you don't want your interior to look pale, then you should opt for LED lights that look really pretty and add a luxurious touch to the interior of your car.
Also, not only are these lights super bright and stylish, but they also come with COB technology and amazing modern features to give you an extra boost.
Moreover, there are various types of LED lights available in the market that can be attached to the interior of your car swiftly without any hassle. If you want to make a purchase now, then dive into this review and guide!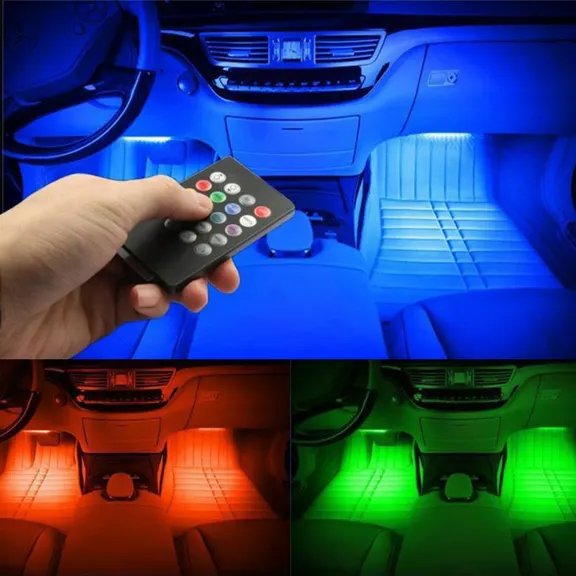 Buyer's Guide
Here are some things and tips to consider before investing in a led light for your car interior:
Wireless Controls
A manufacturer of led lights always thinks about something unique and amazing before creating anything, and wireless automatic control systems are an essential part when it comes to led lights.
Mostly these lights come with a remote control or an automatic timer so you can set the on/off timing systems and also control the color temperatures of the lights, respectively.
Then the latest models also come with Bluetooth technology, which means you can install an app on your android phone and control the whole lighting system through your phone without even getting up from the sofa!
Isn't that exciting?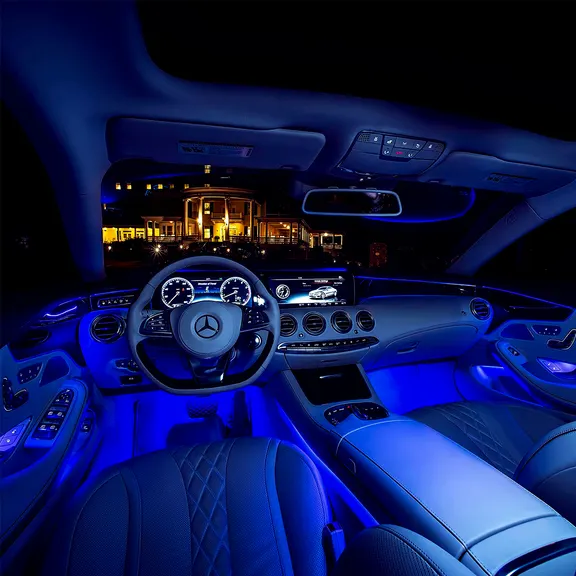 Strips Flexibility
For a quick and easy installation process, the flexibility of led light strips matters a lot. High flexibility and adjustability allow the led lights not to get damaged because of curving.
These led car lights are suitable for any model car and come with longer and thinner wiring systems.
You will not get a messy system installed because these car lights two lines only that will connect with four strip lights meaning easier installation and clean car.
There is also a app from which you can control this lighting system efficiently, whether you want to change the brightness levels, color modes, or music mode.
There is a built-in high sensitivity mic as well, with color adjusting base on the ambient sound.
Also, these are waterproof and short circuit protected for further convenience and safety assurance.
It is a great product if you want to give your car interior a makeover and is the perfect source of enhancement not only for upgrading your car but also increases the safety of driving in daytime and nighttime.
It has a remote control to come with so you can be enabled to switch the led mode and adjust the brightness levels and sound activation mode as well to display multi-colors with every rhythm.
Basically, this interior car light is also very easy to use and install because of its flexible light strips and also because it's waterproof, so you don't need to worry about anything.
These lights come with led strips and a USB cable for car TV, which is a really cool feature for kids and families.
The led strip light is not only suitable for car decoration but also a TV bias lighting, home, KTV, and party decoration.
There are eight color modes to come with wireless music remote control that enables you to change colors and adjust the brightness as you wish.
Also, the sound-activated function allows you to enjoy fun colors with changing car music, perfect for evenings with family and friends.
So what are you waiting for? Get yours now!