There are some factors like wear and tear, fuse, environment-friendly and aesthetics. So, a step towards this alteration can be worth it when you get to witness the bright results.
Taillights play an important function in all vehicles, they are the indicators that the vehicle in question is applying brakes and signaling the traffic behind to stop. The question is how spontaneous and efficient the original tail lights are? Usually, the taillights in the cars are either halogen or xenon, while the newest and more luxurious ones have been setting the trend of the LED tailgate brake light. If asked, which one is most recommended and why, then answer is 'LEDs', because of their superb brightness, energy-efficient, and high-performing traits.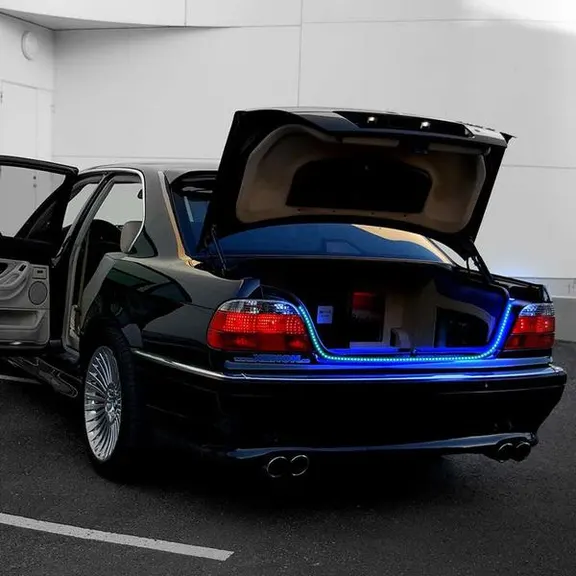 In case the original tail lights have slowed down, or not performing up to the mark, then it is time to replace them with a new and modern version of lights. Buying another halogen or xenon won't prove to be a long time investment and might not be as environmentally friendly as the LED lighting. Therefore, better if you are buying a new car and it already comes with LED lighting, but if you wish to replace your old ones because of the damage, then you can pick one from AoonuAuto's collection of best LED tailgate light bars which is customized with perfect detailing and excellent quality.
Let's see what all striking features you get to experience once you upgrade to these extravagant accessories: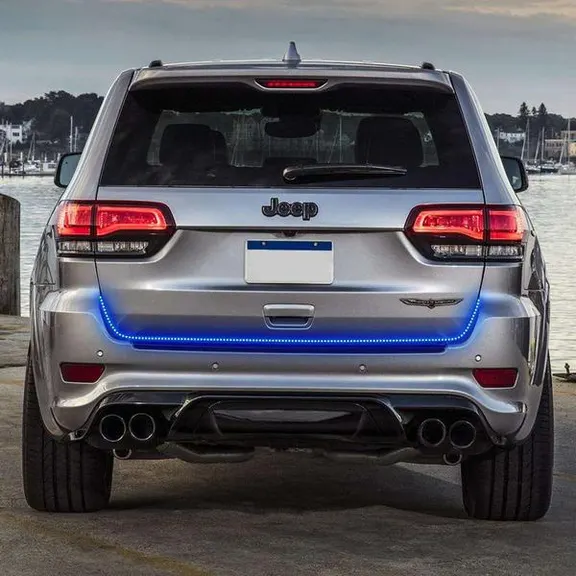 Perfect positioning marks your car's unique presence on the road
Unlike the usual tail light comes set default on the two rear corners of the car, the special tailgate light bar comes with better positioning. This sticks on the edge of the trunk of your car and makes a perfectly noticeable spot while you apply breaks. This location is more specific, spot-on, and aesthetically pleasing because of its hues.
Gorgeous replacement for cars and truck for an added safety
This wonderful accessory is made of LED chipset and clear silicone housing that is available in two different sizes- 48 and 60 LEDs that can be bought according to your vehicle's measurement.
For all the known and popular car brands, these light bars come in multi-color that stays so while the car is on the drive. As soon as the brakes are applied, these lights will turn red that encourages a more spontaneous action than any other type of light.
On the other hand, AoonuAuto has the brightest led tailgate light bar assortment for trucks in which the light color stays red. The light emission is so dazzling and is highly appreciated by all the traffic surrounding the truck.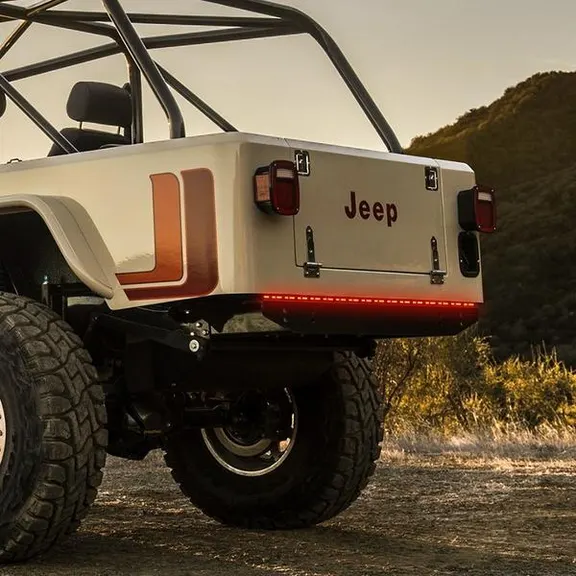 A great replacement when your previous lights have fused out
It is common for halogen and xenon headlights to fuse out when the car is taken out for the drive-in inclement weather conditions. The lack of heat ventilation and advanced technology make the bulbs to fuse out.
However, with an LED tailgate light bar you can shed away all your worries related to fuse because this material is IP 65 waterproof and can easily withstand rains, heat, torrential weather conditions, and snow. This exposure is not going to affect the light's performance being the silicon housing dynamic and strong.
Therefore, switching to this replacement is worth your time and effort, and rather a quick process which is DIY. A good way to comply with the environment too when you switch to these scintillating tailgate lights.