Trendy bat lighting will render a cool interior to your valued cars, making the whole driving experience worthy of your time and effort.
Car entry and exits can be really attractive and trendy for the car owner as well as the passengers with the right lighting tricks. These days LED lighting is so popular and grabbing a place in cars with great speed. LED s these days is present in all places like mirrors, grilles, bumpers, rears, interiors, and sides. One such innovation in terms of design has been the product called LED bat lights by AoonuAuto, the brilliant car door projection.
Let's throw some light on these trendy door lights which are more fashionable and unique car accessories than witnessed ever before: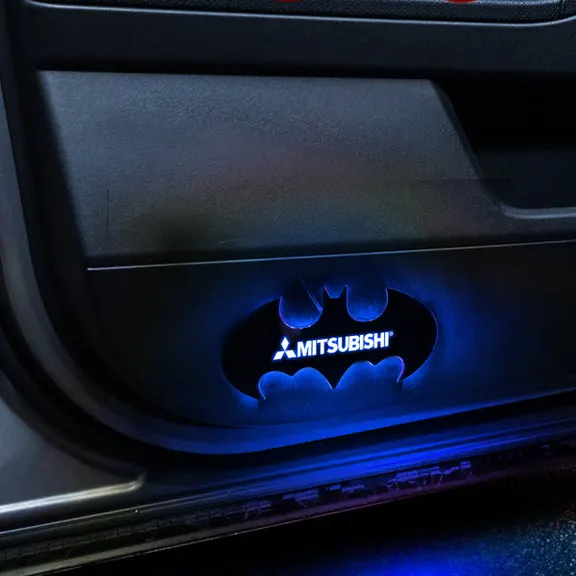 Innovative Product in the line
This product looks fancy and unique, which renders a distinguished grace to your car as soon as you install it. AoonuAuto has always strived to bring surprises to its customers where they keep feeling a sense of newness in their assortment of products. These amazing and luxurious car accessories are in the form of bat that glows in an LED is a marvelous idea. This innovative lighting adds an adventurous tangent to your car and creates a delightful view.
Premium LED bat lights which are tailor-made for an exclusive experience
The material of these lights is absolutely premium which is Japanese acrylic, this material is waterproof and therefore resists scratching and any corrosion. The LED Door lighting shines gorgeously in colors- Red, Yellow, Blue, White, Green, and Rose Red. These colors are subtle, look ravishing when on and add a Hyun-cool effect inside the car.
The good news is that these stylish Bat logos can be customized by you, so we could design the style and the size of the auxiliary as you wish so that you can flaunt your personal art among your family and friends. We bet you won't get a better chance to upgrade your cars with our quality and your design in a more artistic way which appeals to all the spectators.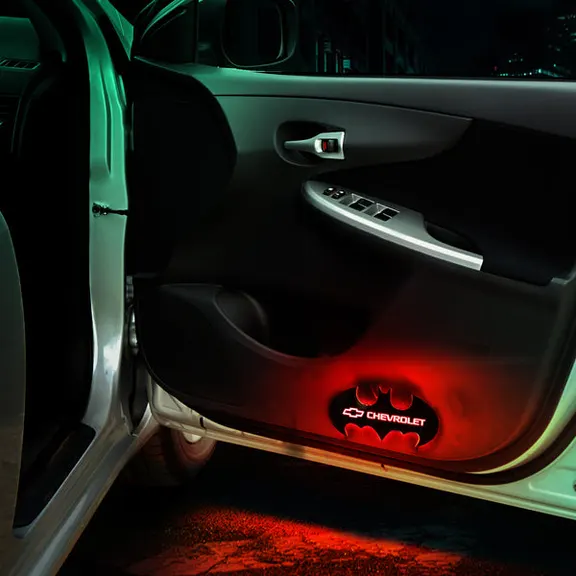 A safe accessory that can be installed without any trouble
This special embellishment is a car door accessory that has a high light transmission quality which makes the light clearer. The projector is installed in such a way that a reflection of the resplendent Acrylic Bat Decorative Light falls on the ground, which makes the entry and exit in and out of the car very safe and easy. Especially when you are traveling with kids and family the light plays a significant role in making the drive safe.
The instruction booklet can guide the car owner easily to place the wiring as it is directed. You could just narrow-down a Sunday, which can be a totally DIY experience as you install these lights. The red wire connecting to the positive and black to the negative. Further, to make the lights stable, you need to stick the lights with the help of 3M double adhesive tape, and finally, you have to remove the film on the front of the bat to make it illumine magnificently.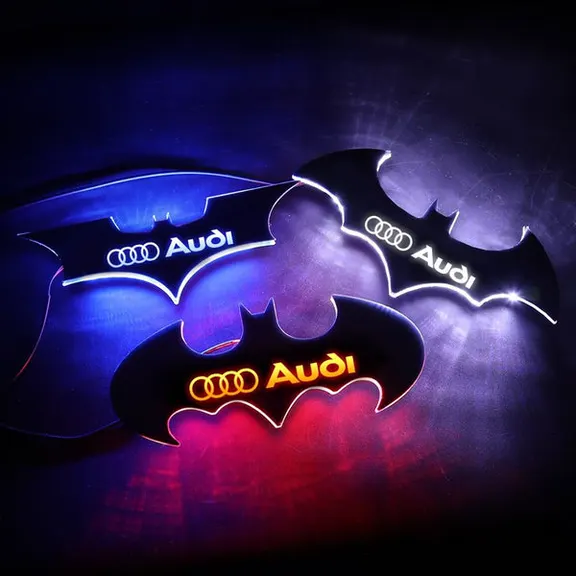 Therefore, one can say, it will be a great choice to invest in these fashionable and unique car accessories because it would be the most trendy and contemporary upgrade that makes your four-wheels achieve a brilliant interior.