Gift your car the most deserving kit of accent lighting, that adds the required glitz, shimmer, and an enhanced modern interior as you drive.
Accent light, as the name says, is the one that enhances the level of lighting in the car; working upon making the ambience more gorgeous and captivating breaking the monotony. The accent light brings a sense of modernism too, making the interior of the super-glowy entreating calm and peace. LED accent light automotive design is a cool idea, engineered by AoonuAuto, that thrives to serve all its customers.
Here are salient features of LED accent lights that you should know, reading which you are sure to book an ancillary: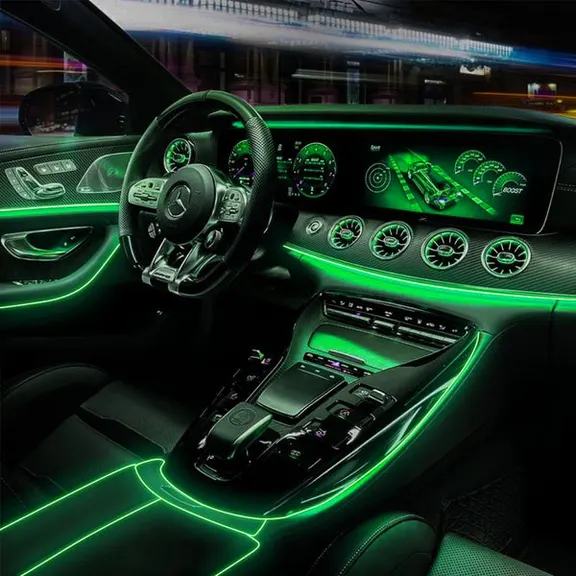 Wonderful specifications of the accessory
The lights are made of LED chipset and silicon housing making these lights very harmonizing and blending aptly into the texture. The number of LED lamps might vary according to the car model but the quality of every product is unparalleled. It is the most dependable sort of lighting, fitting well in the pocket of all customers. So, you don't need to wait for an occasion to get them installed but order it anytime because every short and long ride will become complete with this.
Colorful options to make long journeys fun
The colors in which this modern accent lighting accessory is assembled are- red, green, blue, white, yellow, cyan, purple, and orange. All the colors are bright, suggestive, rejuvenating to look at and make the ambiance so exotic to sit in. The palette of colors in which these lights are available ensures that your itinerary wouldn't be boring. Especially when traveling with kids, rest assured that they would feel calmer, not hesitating to accompany you over a long trip.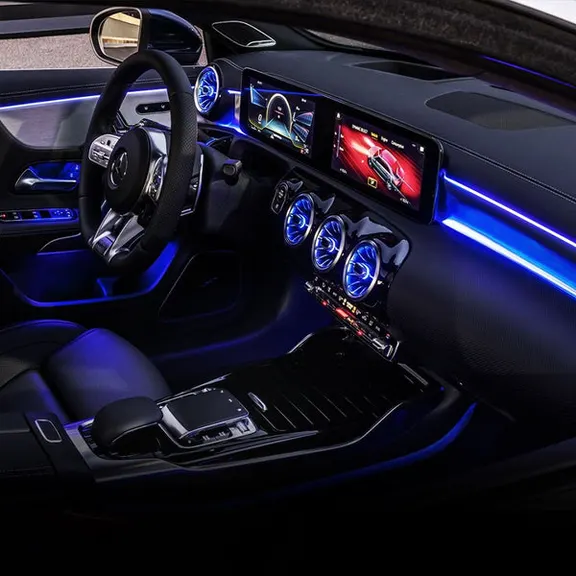 Distinguished mode settings in both models
The play with lighting adds a fun element too and you are just a tap away from experiencing the excitement with lights. You can simply switch to 8 Monochrome modes, 7 colors jump mode, 3 colors breath mode, 7 colors switchover mode, and 4 Music Sensor Modes.
You can either get an RF remote control model or an APP control system, the former comes with a remote that is easy to operate. You will have the best car accent lighting on tap while you ride, as you can switch to your favorite mode at any time. The styles create a stunning Hyun-cool effect and don't pierce in the eyes of the driver and co-passengers.
The APP controlled system is more advanced, where you need to download the application from your Android or iOS store, and there is no need to carry an extra widget to operate the lights. Your phone becomes the remote-control and pairing it with Bluetooth, you can access the accent lighting system to render that modern stance to your car.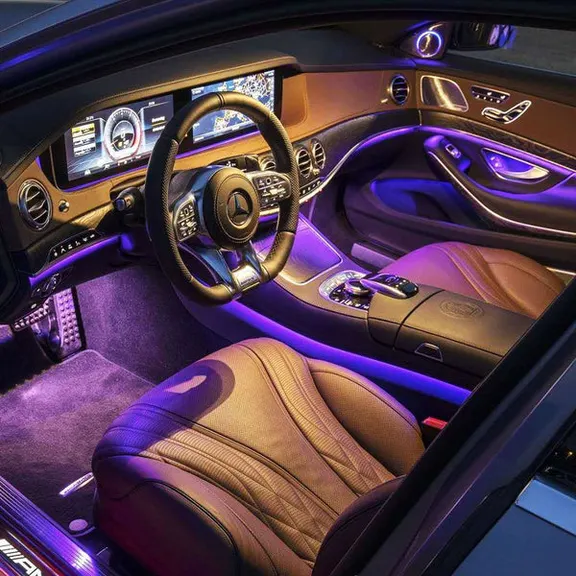 Quality and long-lasting light systems
The LED accent lights for cars are dynamic and resilient, yet have matchless strength and highly durable. The lights are water-resistant, therefore, anti-corrosion too. So, why not invest in this mellifluous auxiliary to make that next journey even more delightful than ever.
Here, you are just a click away from these most vibrant, powerful, and contemporary accessories.