The irresistible fragrances packed with unmatched discs form that ultimate gadget your car deserves. The products are high-end and can be easily installed in a family car thus ensuring kids and the elderly all are safe to breathe in the ambience.
The range of air fresheners at AoonuAuto is a great idea to explore for your cars to make your dearest vehicle look elegant, fresh and unique. So, sitting in a cubicle all day long with a pile of work to finish, innumerable phone calls, longest of the meetings and major part of your day devoted to computers checking out emails and replies to get back; is surely nerve-wracking and perplexing. What you wish at the end of the day is to get some fresh air and a comfortable atmosphere to breathe in.
So, AoonuAuto is here to help all you folks in distress and bring you an amazing range of accessories in the form of car perfume: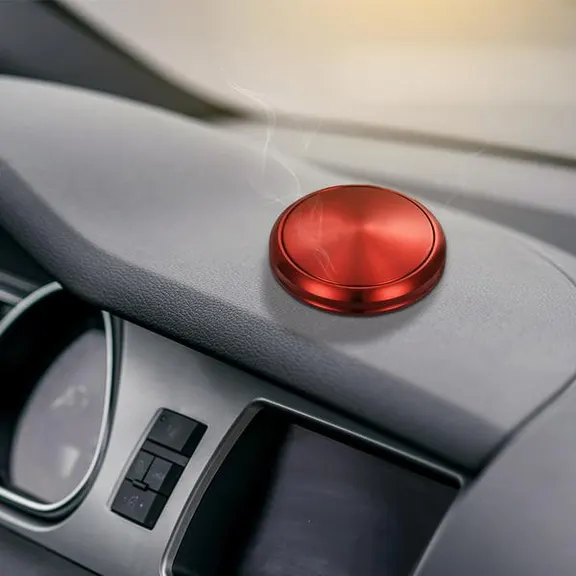 Own the gorgeous Aromatherapy disc only for $40
This rich and royal collection by AoonuAuto is certainly a must buy if you want to work on yourself and be pampered. Order a disc for your car and enhance its charm to multiple folds as you also get 2 free perfume balms with it.
The shape is a simple design that has a delicate chipping, smooth lining, and presents itself as an amalgamation of magnificence and mellifluence. The sight of the disc is a wonder to watch like owning that little magic gizmo.
High end –quality aromatherapy under $50 can be yours
Drop the idea to go out to a spa and get a head massage for some 100 dollars when you can get the aromatherapy 24*7 for this unique price. The material is aluminum alloy, round in shape, the box that weights as light as 150 g and has a sleek look. An aromatherapy balm weighing 11g goes into it and stays perfect for two months. So, don't you think this price is a real bargain?
The shape and the form of the disc are such that it can be used as a fidget spinner, so even if you have to wait for somebody in your car, you can release all your apprehensions and tensions while you play with it like a spinner, at the same time the balm will work wonders to make you feel at home.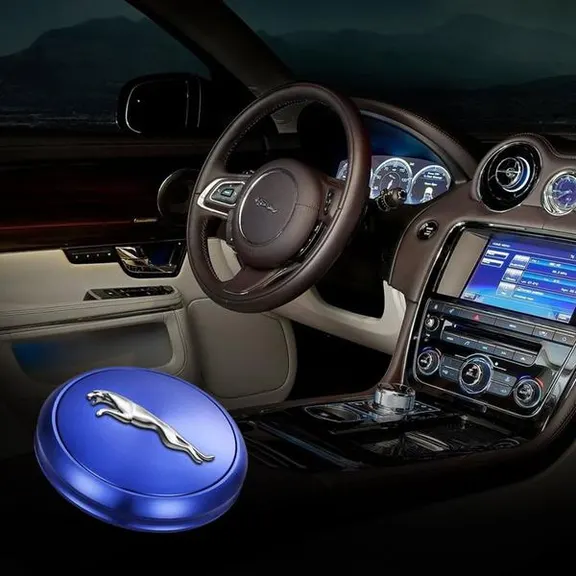 A full package of disc and balm ensuring rejuvenation
There are 5 unique colors available in the aromatherapy boxes/ discs with AoonuAuto which you can try- Dream blue, Vibrant red, Temperament silver, Lucky purple, Athens black. All of them are so elegant, chic, and sleek and appealing s you look at them.
On the other hand complimenting the discs you can choose from 7 amazing options of balm fragrances: Cologne (tempting & mature), Ocean (Breezy and fresh), lemon (aromatic and relaxing), Osmanthus (autumn-like fruity aroma), Lavender (misty and mysterious fragrance), Rose (most popular and fresh), Jasmine (air-purifying and relieving). The aromas are so unique that none is good or better, rather the whole assortment stands as the best car scent.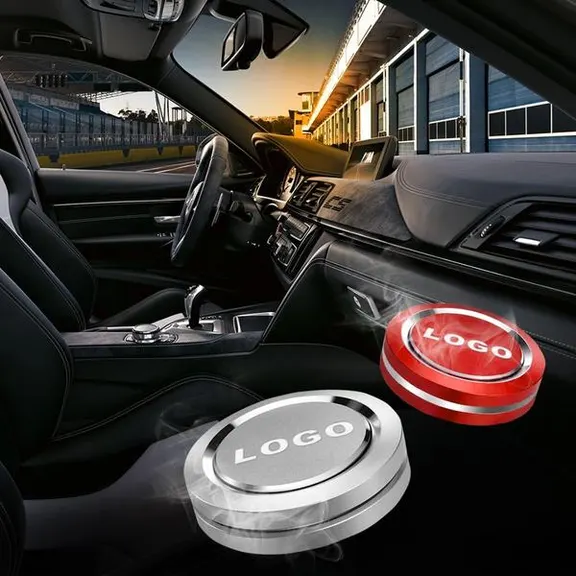 So, hurry up and buy this remedial and therapeutic balm for a noticeable improvement in your mood after that sick and exhausting day. You won't have to wait too long to reach home and be on your couch to regain some fresh air rather, with the installation of this aromatherapy disc, you can start driving in your four-wheeled garden and inhale the breezy and therapeutic air inside. Therefore, this range of best car perfume will certainly leave you wanting more!