Not long ago, the official video released by the Renault Sports Department showed that the new Renault Megana R.S. Trophy-R broke the Honda Civic Type R's Nurburgring 7 minutes and 43 seconds 8 forward wheel drive car world record, while the Megane RS Trophy-R The time is 7 minutes and 40 seconds 1, and it's almost fast for 3 seconds!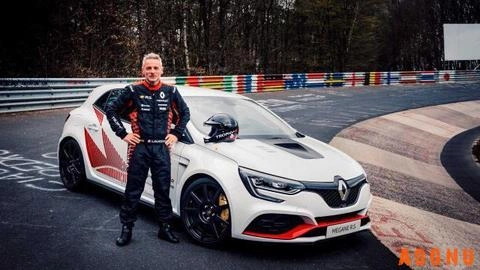 Before this, the Megana R.S.Trophy-R also was the winner of the "Nurburgring Nordschleife's fastest forward wheel drive car" record, but the Honda Type-R pulled it down in April 2017, breaking the lap speed record of the mass-production forward wheel drive car at Nurburgring Nordschleife and lasted for two years. Now Renault has seized the record back from Honda Type-R, and the name "Nurburgring Nordschleife's fastest forward wheel drive car" has once again changed hands and returned to Renault.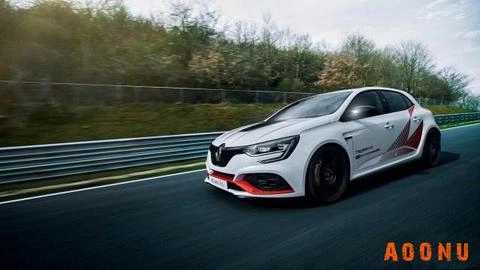 where R.S. Trophy-R were coming from? In fact, it is not a general car to be able to create such a record. It is not a ordinary Megane series. According to official sources, the new Renault Megana RS Trophy-R will will be produce limited to "several hundred units" and will be officially unveiled at the F1 Monaco Grand Prix, which is expected to be available this year.
The new Renault Megane RS Trophy-R uses a more aggressive exterior component than the Trophy models. The red front spoiler is paired with an engine compartment cover with air intake to enhance vehicle performance while also allowing the front of the car has a stronger visual impact.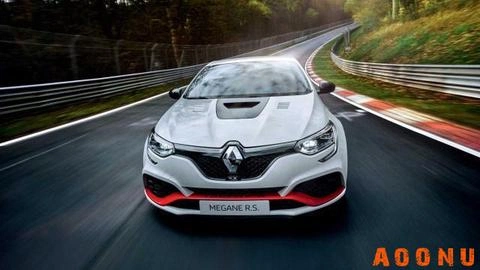 The Megane RS 300 Trophy version is powered by a 1.8T engine with a maximum power of 300 hp and a peak torque of 400 Nm. The drive system is equipped with a 6-speed manual transmission. The new car has a top speed of 257 km / h (CiS Type R has a top speed of 270 km / h). 0-100km / h acceleration time is 5.7 seconds. The record-breaking Trophy-R model is equipped with the same engine and is optimized for official aerodynamics.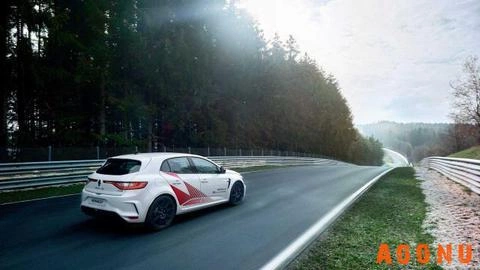 On the track where the horsepower has an absolute advantage, the Megana R.S. Trophy-R won Honda for 3 seconds with a cornering advantage under the condition that the speed is not dominant. Would Honda be amazed? Believed it never give up. What measures will Honda take to TYPE-R, let us look forward to it!