Owning a car is a dream come true, followed by the care and conservation which one has to give to the dear four-wheels to keep it running smoothly for years to come. So, how to make the car look youthful, pleasant, and sumptuous as ever? The answer is upgrading it with new and striking accessories to keep its novelty intact, added with regular servicing, maintaining safety and hygiene inside the cabin. The fresher the car looks daily, the better will be the output for the years to follow. Therefore, AoonuAuto gives you an efficient way of instantly making your car achieve luxury in three unique ways:
Give your car a grand experience of driving under a starry-sky
Talking of the LED Interior Dynamic Starry Sky Projector Light by AoonuAuto, these are the lights that give an ultimate deluxe experience to the car drivers and fellow passengers. The night drives cannot get more romantic once this projector gets installed inside the car. The laser light type of emission makes the whole system light up in perky and nimble red, green, and blue colors on the car roof.
This gorgeous light projector by AoonuAuto comes with built-in rhythm, voice control, motor reversal, breathing, flickering, and other modes too. In case you had been waiting for too long to pop the final question, then it's the turn to do that now because your car will be equipped with the most romantically dazzling lights ever. Also, next time you go on a long trip with your family, your kids will happily find their starry sky as the relaxing ambiance would sing a lullaby to them for a good night's sleep.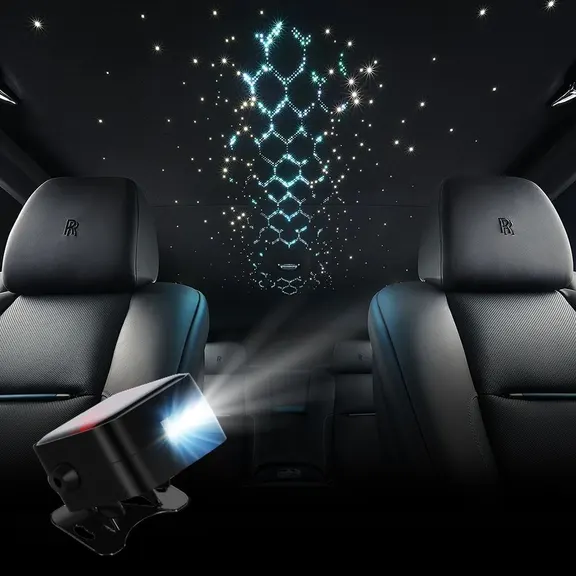 Door projector lights for an appealing charm with a majestic touch
Imagine getting your style and branding on your car doors as it gets equipped with car LED door projector lights by AoonuAuto. The projector driven doors not just facilitate gorgeous lighting that forms a ghost shadow on the solid ground as soon as the car doors open; but also ensures optimal safety to the people in the cars.
The logo shines with your car's brand name on it that is not less than a compliment to your wise choice, creating a superb image on the solid ground as soon as the car door opens for entry or exit. This view is worth watching. After all, it will be an exclusive experience, plus a whole lot of safety because this becomes a guiding light in the dark.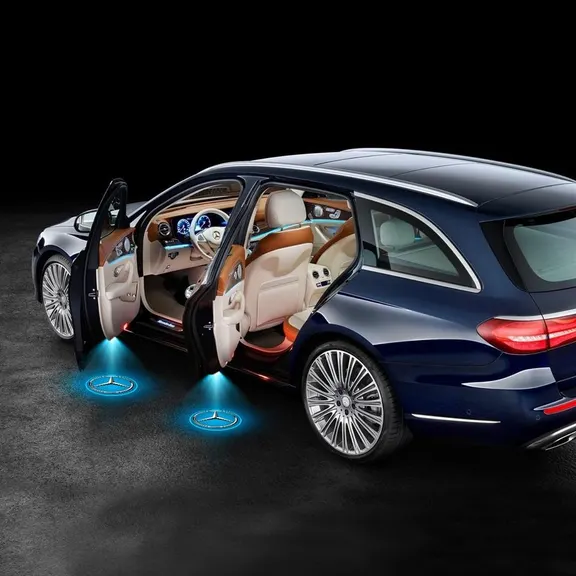 Air fresheners as the balm type diffusers for a plush environment
Our four wheels are not less than our second-home where we spend a lot of quality time, be it after office, to travels or short trips around your city. Therefore, it's the owner's moral responsibility to make the car worth sitting in at all possible times by maintaining its hygiene and beauty.
Therefore, the first step is to balance the air by installing great breezy air fresheners to kill the odor. The classy LED Aromatherapy Diffuser is a cool collection to explore to add a bravura and a well-appointed dimension to your car. It has a variety of fragrances like Rose, Jasmine, Osmanthus, Lavender, and so on, which are the most soothing, eco-friendly, and light floating air essences required for a journey with proper hygiene.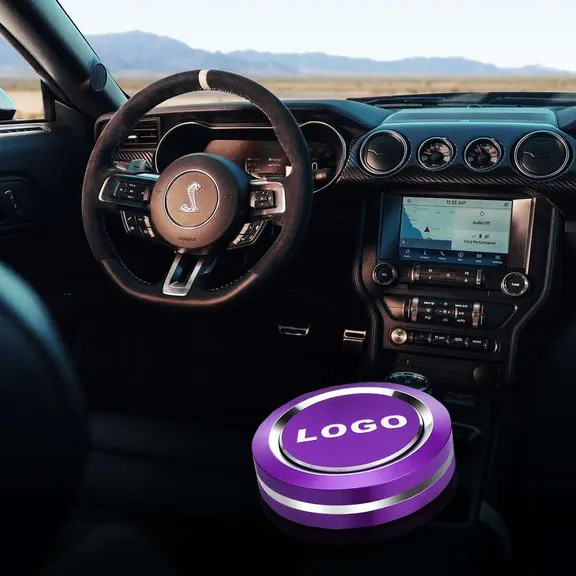 So, these are the three helpful ways to add grace to your vehicle by giving it a more luxurious look that is followed by ample convenience.