Searching for car interior lights in the browser, you'll see a lot of the same car atmosphere light strips without any special features. If you are a person who pursues details and uniqueness, AoonuAuto LED car interior door handle bowl cover is definitely the best choice. It is a new type of car ambient light developed by AoonuAuto at the end of 2020. It is a decorative lamp installed in the door bowl of the inner handle of the car door.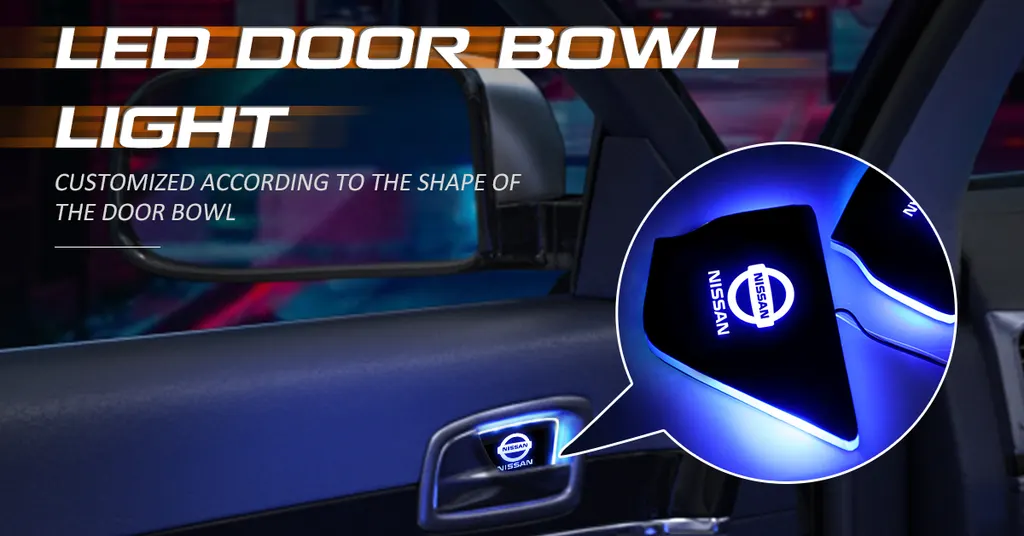 It is very different from ordinary door bowl lights. It is not a simple light bulb. The door bowl cover lamp is made of acrylic with high light transmittance. It is an acrylic decorative trim for upgrading the car original door bowl, which is small and exquisite. There is a car LOGO on the trim cover (other LOGO/patterns are available). When the car is started, the door bowl light will light up, and passengers can see the beautiful door bowl and obvious LOGO.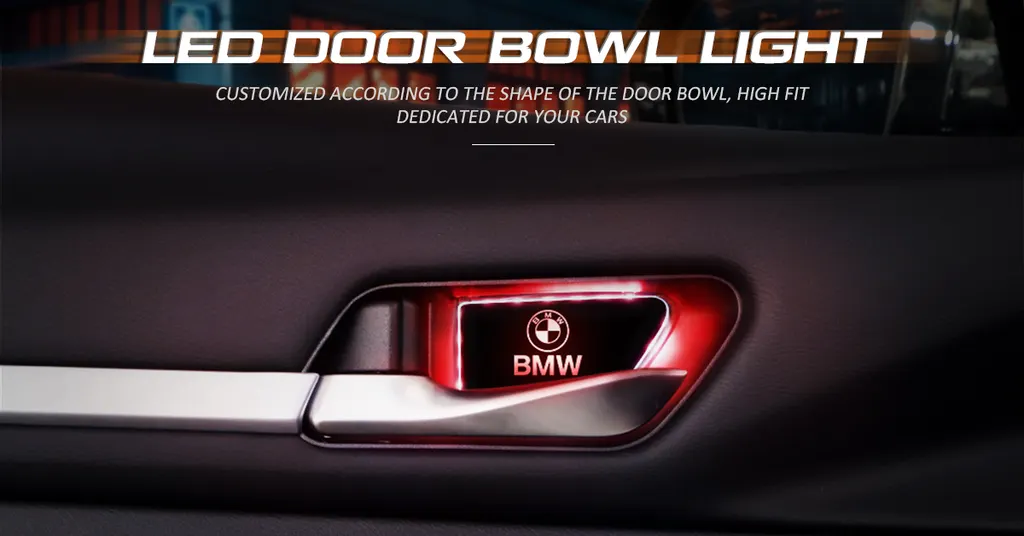 Advantage:
Specific fit, perfectly matching the shape of the inner door bowl
Customizable LOGO
multiple lighting colors optional
Good quality
Disadvantages:
Need wiring installation, but it is very simple for car enthusiasts who love modification and maybe you can find a friend to help you install.
Not only LED door bowl lights, AoonuAuto is committed to developing various LED decorative accessories to make your car look cooler, more attractive, and more professional. Our best-selling products include LED door sills, LED floor mats, LED door lights, etc. Join us and show out the true beauty of your car