The three variants of headlights by AoonuAuto resolve to give you a super experience of driving with their respective wizardly features, making it a must-have for every modern car.
Headlights of a car are the main guiding force of the vehicle, being the anchor that takes it ahead on a night drive. Therefore has the sole responsibility of you and your loved ones sitting inside the vehicle. So, the best quality LED headlight bulbs are what you would require for a safe journey, that at no cost should be compromised when traveling with your family and friends.
Evolving from the days of halogen and xenon headlights the present-day LEDs are high-performing, more powerful, and more compact and provide for a better view. Let's have a detailed glance over the best headlight bulbs by AoonuAuto: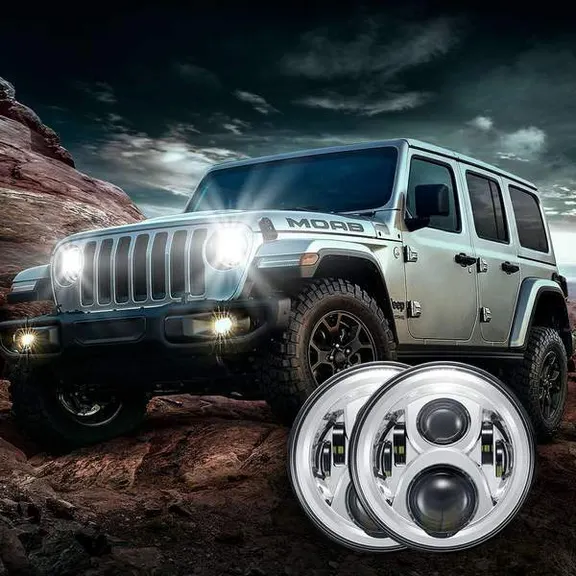 Mine 6 COB series of Headlights for cars
The M6 series is an H8/H9/H11 high beam and low beam upgrade for the cars. These bulbs work on 60 W of wattage and have imported COB for their optimal function. The have 6000K color temperature and have an operating voltage from 9v to 36 V.
These bulbs are made of 6063 aviation aluminum and military-grade fan which provides the cooling principle to the product. Their operating life is more than 50,000 hours of sharp illumination and creates a crystal-clear beam on the road during your night drives.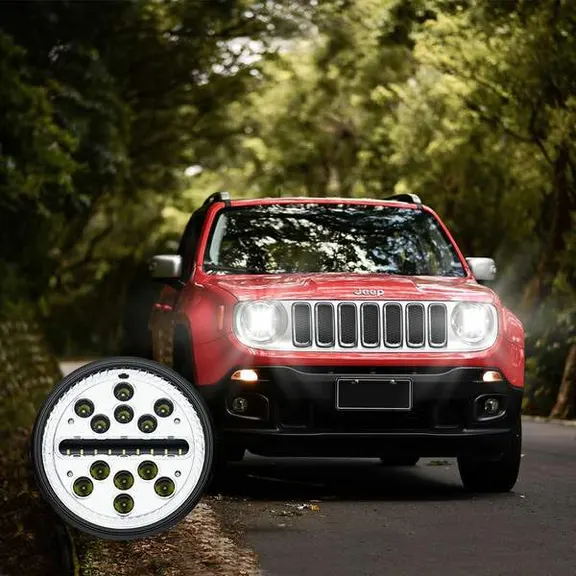 Mini 7 CREE LED series for a wonderful upgrade
These high-performance bright lamps by AoonuAuto ensure high performance with greater visibility, full lighting power, and outstanding LED technology is an ideal accessory for the lifetime of the vehicle because they don't betray you during long travels.
The light source of these custom headlights is CREE-XHP50 having a luminous flux of 9600 LM. These beaded LEDs can create the most genuine and precise beam of light with a light body spacing of 0.3 cm.
The best is that these headlight bulbs are so light (as low as 300 g) that it doesn't create any trouble while installation. They are small in size that they can easily be fixed in the original car dust covers without any holes promising a damage-free installation. This upgrade is DIY (requiring just 20 mins from your schedule), while the AoonuAuto's team is always there to help you out in case of any installation queries.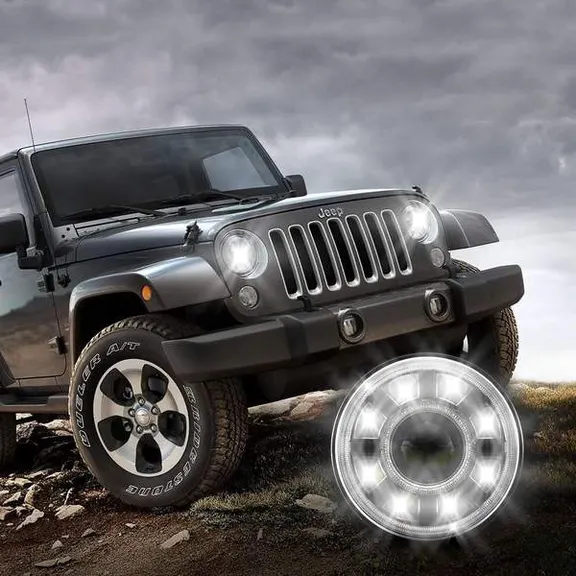 S6 CSP LED series an ideal upgrade for your automotive
This headlight series has 30 W of wattage per bulb and a high luminous efficacy flux of 7600LM/pair. These cool car headlights can be easily installed in cars, trucks, SUVs, thus having a universal application therefore no individual drivers needed for the process.
The CSP TX1860 led chips with 6000K cool white light is a combination that renders 200% brighter light than those obsolete stock halogen headlights. The S6 technology ensures that the illumination is spotless and that no foggy lights emit out of the headlights.
Common benefits of all variants
These LED headlights for car have a powerful heat dissipation process as the headlights have a default cooling fan that makes sure no heat is building up. The ventilation of all heat through the sink keeps the headlights cool and their atmosphere stays normal, cutting all the chances of the fuse.
The bulbs are IP 68 waterproof, which means the headlights can brave all extreme weather conditions like snow, rains, and extreme heat, as their lies an intelligent control chip that monitors fan speed for the short circuit protection at all times.
Therefore, these wide range voltage enabled headlights are the real wise choice to make for a superb driving experience.