Are you tired of your car's headlights always burning out? Have you ever been driving at night and had one of your lights go out, leaving you feeling momentarily blind? If so, then you know how important it is to have reliable lights on your car.
One of the best ways to improve your car's lighting is to switch to LED lights. LED, or light-emitting diode, technology has been around for years and is used in many applications, from home lighting to car lighting. LED lights for car are more reliable and longer-lasting than traditional halogen lights, and we can also provide better illumination.
In this blog post, we'll explore the benefits of switching to LED car lights.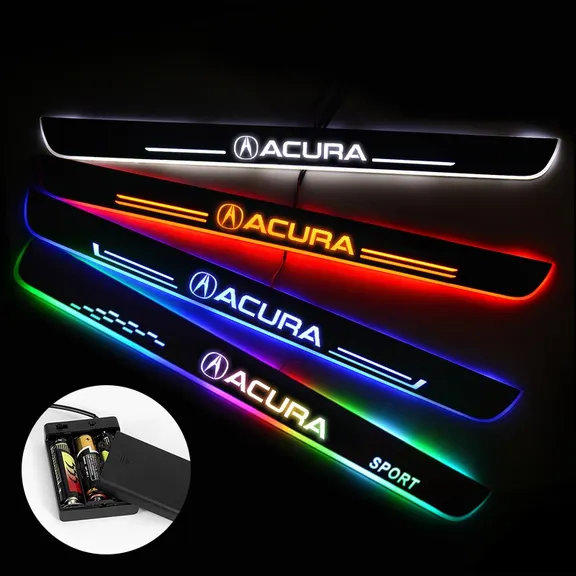 Why is AoonuAuto the best LED car light provider?
Aoonuauto is the leading provider of LED car lights. We offer a wide variety of LED lights for all types of vehicles, including cars, trucks, SUVs, and more. Our LED lights are designed to provide superior lighting performance and durability. We also offer a wide range of customization options to allow our customers to tailor their car's lighting to their specific needs.
What are the benefits of led car lights?
There are a lot of benefits to upgrading your car's normal lights to LED. LED (light emitting diode) lights are more energy-efficient and have a longer lifespan than traditional incandescent bulbs. We also provide better visibility, which can help you stay safe on the road. In addition, Car LED lights can give your vehicles a unique look that will make it stand out from the crowd.
If you're thinking about upgrading your car's lights, be sure to check out our selection of LED lights. We carry a variety of styles and colors to choose from, so you're sure to find the perfect set of lights for your car.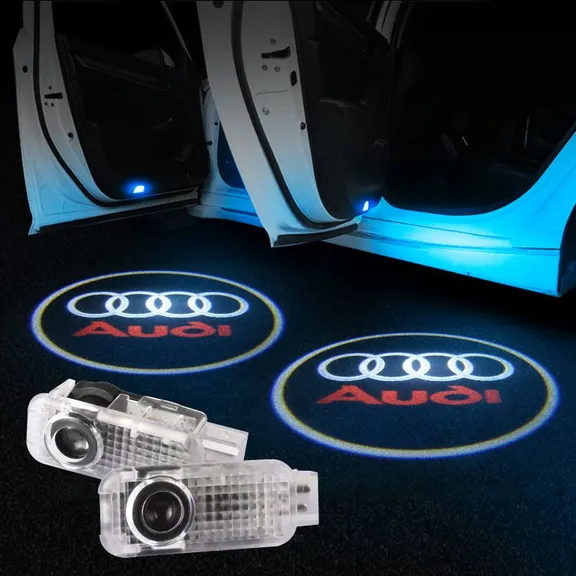 How to install LED car lights?
Installing LED car lighting is a pretty simple process. You'll need a few tools and materials, but other than that, it's just a matter of following some basic steps. In this blog, we'll walk you through the process of installing LED car lights, from start to finish.
You'll need a few things before you get started:
– A set of LED car lights
– A screwdriver
– A drill
– Wire cutters
First, you'll need to find a good location for your LED lights such as a car door lighting projector. You'll want to avoid any area that is exposed to direct sunlight, as this can cause the lights to overheat. Once you've found a suitable location, you'll need to drill a small hole for the wiring. Be sure to wear safety goggles when doing this, as the drill can cause sparks.
Now it's time to wire the lights. You'll need to connect the positive and negative wires to the appropriate terminal on your car's battery. Once the wires are connected, you can screw the new LED lights into the car.
How to use AoonuAuto's customization options?
AoonuAuto is a great way to make your car stand out from the rest. With so many customization options available, it can be a bit overwhelming to decide what to do with your car. But don't worry, we're here to help. In this article, we'll give you a quick overview of all the different customization options available on AoonuAuto.com.
If you're looking to add a personal touch to your car, AoonuAuto is the perfect place to start. With our wide range of cool car accessories customization options, you can make your car truly unique. From custom paint jobs to add-ons and accessories, we have everything you need to make your car one-of-a-kind.
So what are you waiting for? Start customizing your car today with AoonuAuto.com.
AoonuAuto's dedication to quality
AoonuAuto as a leading car parts manufacturer is dedicated to providing customers with the highest quality cool custom car parts and services. "We strive to be the best in the industry and are constantly innovating to provide the best products and services possible.", said by Mr. Jason, CEO of AoonuAuto.
Our team of experts are passionate about cars and are always looking for ways to improve our products and services. We believe that our dedication to quality is what sets us apart from our competitors and is the key to our success.
If you are in the market for car parts, we hope you will consider AoonuAuto. We are confident that you will be happy with our products and services. Thank you for your interest in our company.