When it comes to AMG, we all know that it is the creator of high-performance products of Mercedes-Benz. But when it was founded, what experience it had before it was incorporated into Mercedes Benz, and why Mercedes Benz chose it as a partner in that year are all new to us. It doesn't matter. Today we will take you into the world of AMG and feel the speed and passion it brings to people in the development process.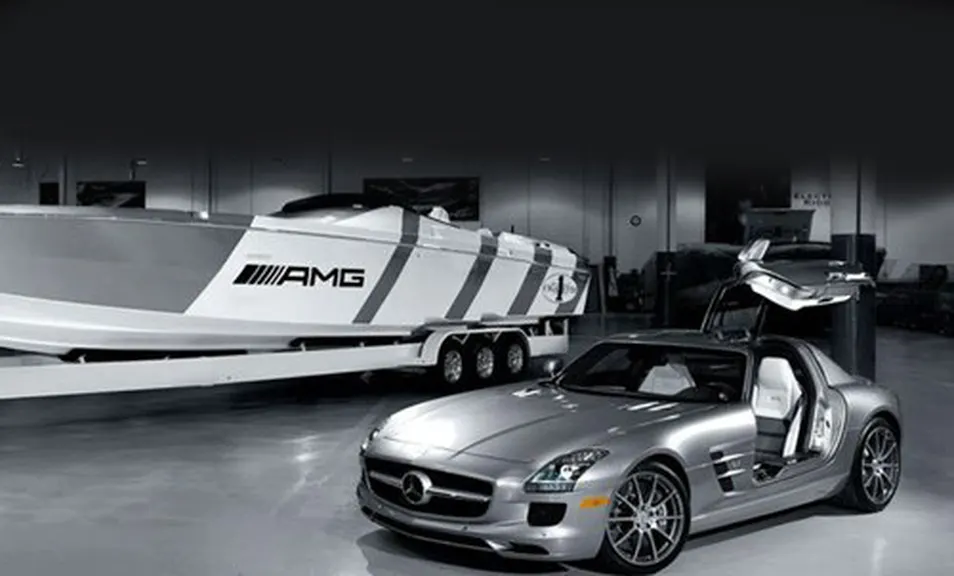 The founders of AMG are Hans Werner Aufrecht and Eberhard Melcher. Before AMG was founded, Aufrecht and Melcher worked for Mercedes Benz and were responsible for the research and development of a straight six engine for Mercedes Benz 300SE. In 1965, Mercedes Benz launched a newly developed in-line six cylinder racing engine with a maximum power of 238 horsepower. This engine was loaded on the German touring car that year and won the championship of the year.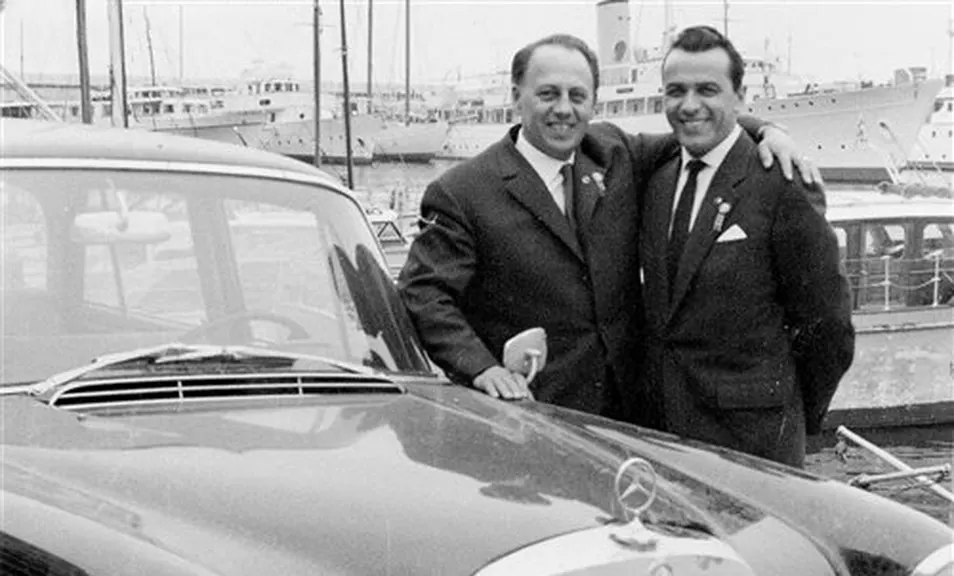 Due to the victory in the German touring car race, many private teams began to seek help from Aufrecht and Melcher, hoping that Mercedes Benz could provide technical support to enable them to use the high-performance engine. However, Mercedes Benz ordered that the racing technology department should not provide any technology of this engine to other teams, except for the permission of shock absorbers and springs, in order to maintain the competitive advantage of Mercedes Benz team. Because of this decision, Aufrecht and Melcher decided to leave Mercedes Benz and set up AMG.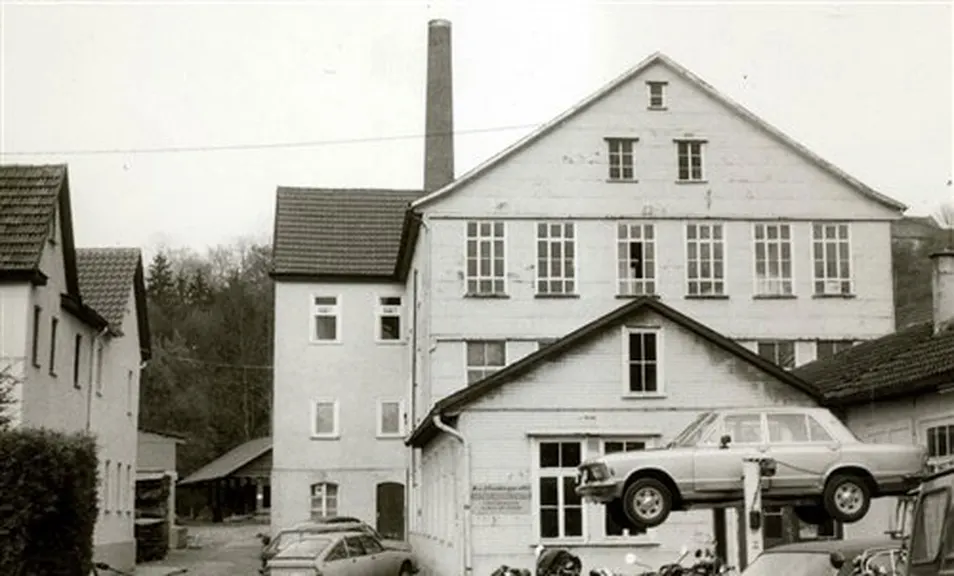 On June 1, 1967, two Germans, Aufrecht and Melcher, founded AMG car factory in Grossaspach, the birthplace of Aufrecht, which is the origin of AMG (the first letter of Aufrecht + Melcher + Grossaspach). At that time, AMG's studio was set up in an old carpentry factory in a small town named Burgstall near Stuttgart. After the establishment of the company, the main operation project was engine engineering design and motor car engine tuning test.
At the beginning of AMG's establishment, it was just a small company located in Burgstall town, specializing in the designing and testing of racing engines. Of course, it was also engaged in the business of private refitting. There was a more interesting story. It is said that in 1968, the company was just founded. At that time, a customer drove his Mercedes Benz from Kiel to AMG's city. After a round of searching, he found that AMG was little known. Later, when he asked "where can I find AMG" at the door of a small garage, the people in the garage told him that AMG was in front of you. At that time, the customer was very surprised, and even doubted whether such a car factory could modify the car he wanted. Of course, the result of the modification did not disappoint him.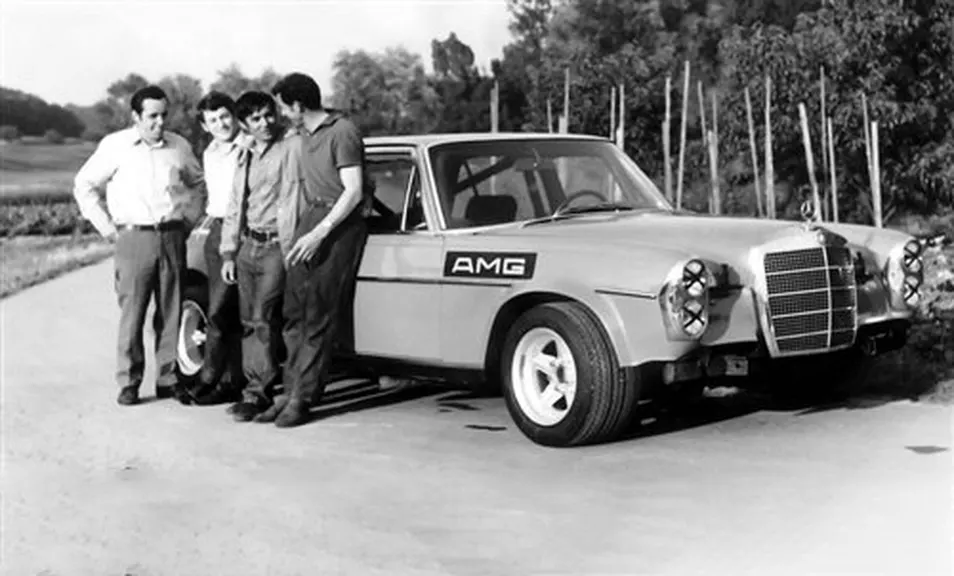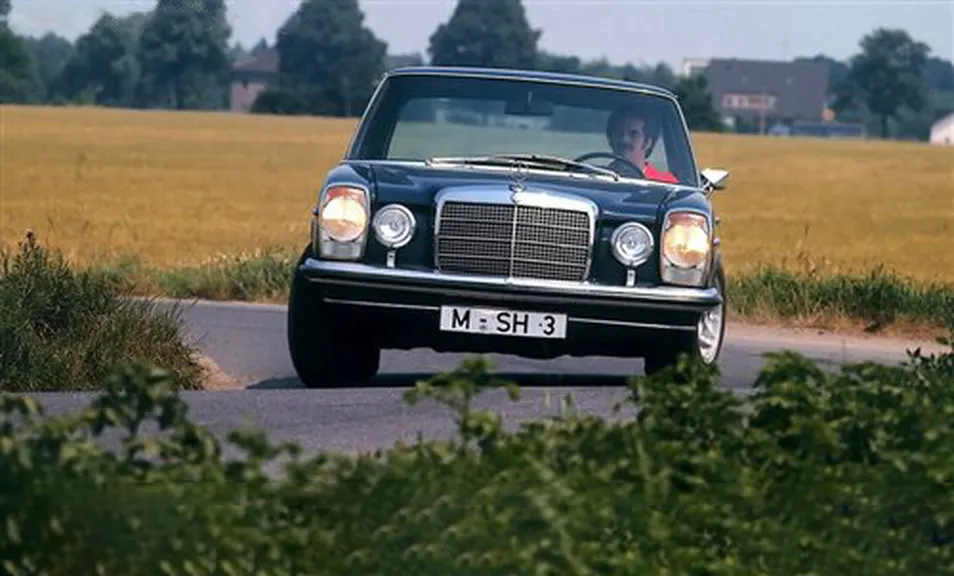 In the next three years, AMG has been engaged in the research and development of Mercedes Benz engine modification, among which the representative works of the birth are the modified Mercedes Benz 280 E in 1969. After refitting, 280 E's 2.8L engine has been increased from 185 horsepower to 230 horsepower, and the top speed of four door car can reach 230 km / h. At the same time, other aspects have also been refitted, including the replacement of 5-speed manual gearbox, limited slip differential, real leather steering wheel, sports seat, disc brake, etc.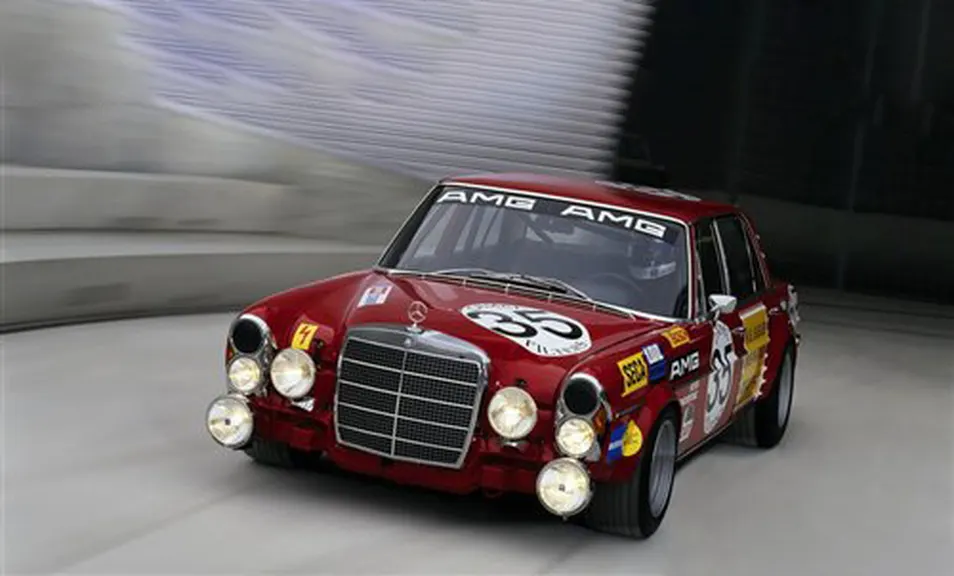 AMG's first success in the event was in 1971, Hans Heyer and Clemens Schickendanz drove AMG Mercedes 300 SEL 6.8 to win the same level of championship in the Spa 24-hour endurance race, ranking second in the total. In the engine modification, the engine displacement was expanded from the original car's 6.3-liter V8 cylinder to 6.8 liters, and the maximum horsepower was increased from 300 horsepower to 420 horsepower. At that time, no one thought that a giant Mercedes Benz car could compete with the Opel racing car adjusted by Alfa GTA and Steinmetz, but when two drivers drove 300 SEL and take the second place in the endurance race, AMG's legend in racing officially began.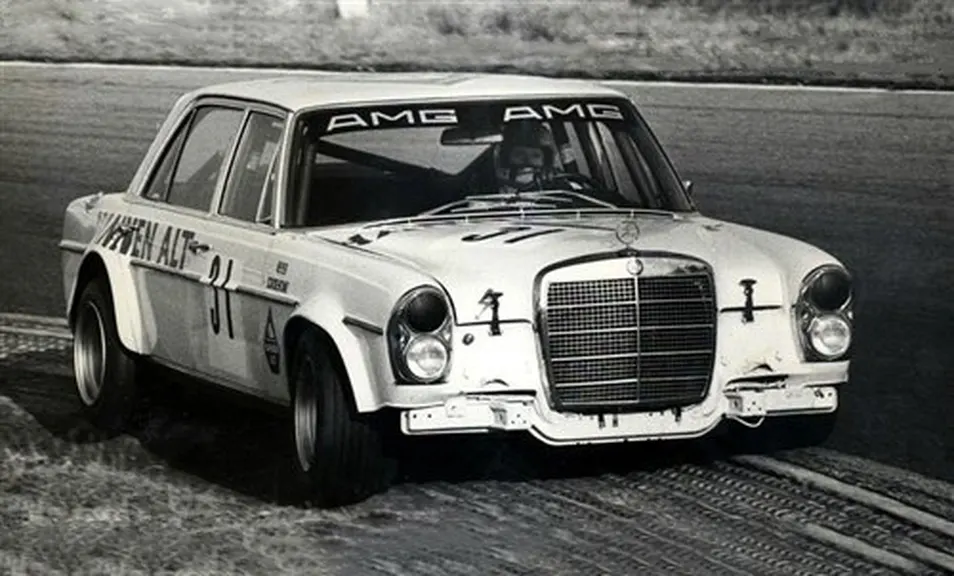 With the victory of this competition, AMG became famous. Then AMG began to provide customers in Europe and other regions with Mercedes Benz's high-performance retrofit kits, and some Mercedes Benz customers need to customize their cars separately. AMG can also meet their needs, so AMG's orders and sales began to grow steadily, and the sales of retrofit kits became the largest revenue of AMG.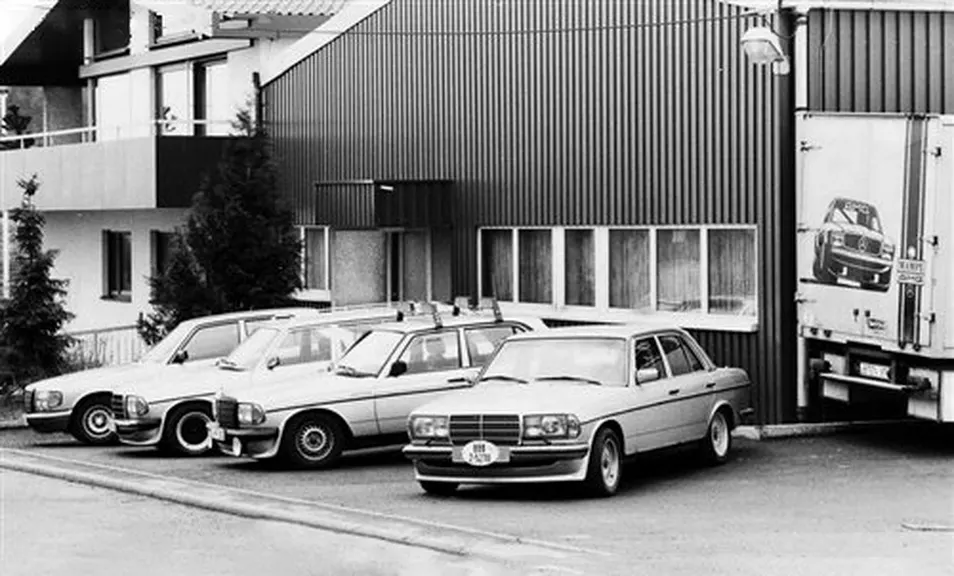 In 1976, the scale of AMG's small factory couldn't meet its growing demand, so more than 40 employees of AMG moved to Affalterbach together, leaving only the racing engine department at the original site. Meanwhile, although AMG gradually made its name in the international car industry, the two founders faced the situation of separation in 1976. However, Erhard Melcher, who chose to sell AMG shares, continued to remain as an engineer in AMG's racing department in Burgstall, while Hans Werner Aufrecht became AMG's sole major shareholder, and AMG continues to thrive.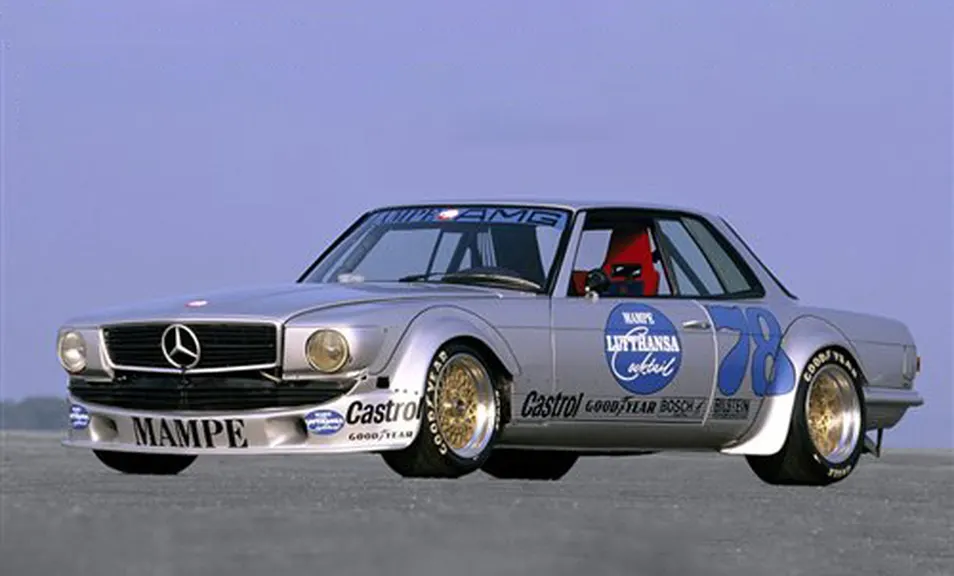 In 1978, Mercedes Benz's flagship sports car SL, code named R107 (also known as the predecessor of R129), was developed by AMG as a European touring car race vehicle, and won the third place in the total in that year. This is the second time that AMG has made its debut in the racing field. Although the results have not reached the highest podium, AMG has been dedicated to the research and development of racing cars using Mercedes Benz as the blueprint. Mercedes Benz konw about this, which laid the groundwork for Mercedes Benz's subsequent acquisition of AMG.
In the 1980s, AMG's refitting style changed a little. In addition to improving vehicle performance, AMG began to inject more new elements into its brand, such as: AMG's exclusive aerodynamic kit, various interior accessories marked with AMG logo, and large-scale forged wheel hub. These things are enough for people to immediately identify the difference between AMG and ordinary Benz cars on the road.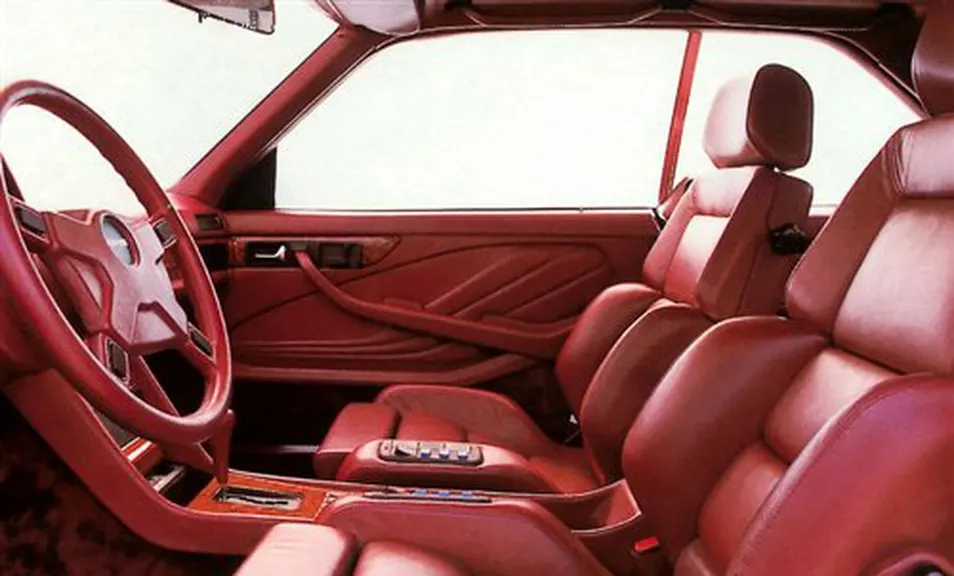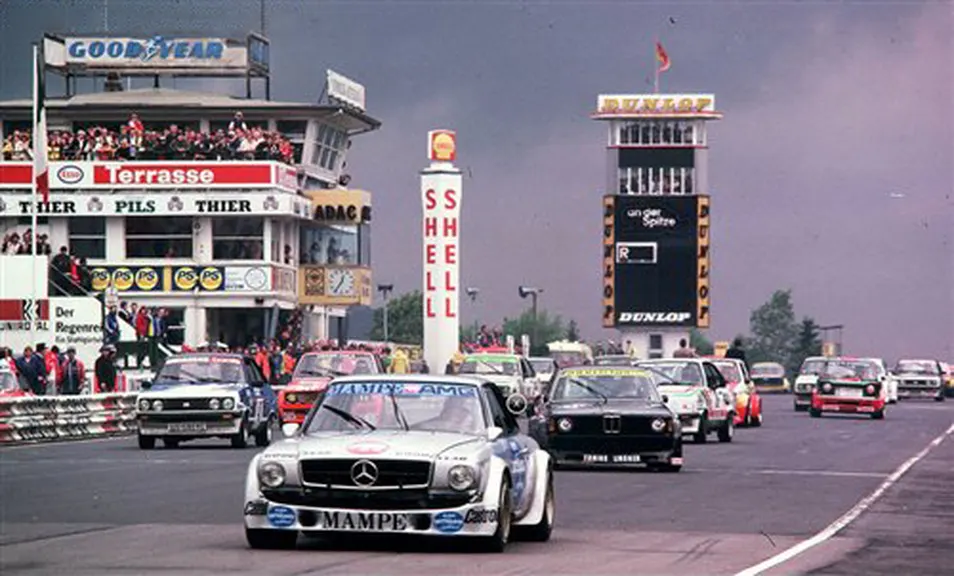 In the next few years, AMG continued to launch high-performance Mercedes-Benz models to gain its reputation in the modified market. For example, in 1983, the Mercedes-Benz 280 CE AMG equipped with a 5.0L 276 horsepower V8 engine. A year later, the 340 horsepower V8 engine developed by AMG adopted advanced single-cylinder four-valve technology, which became a symbol of high performance in that era.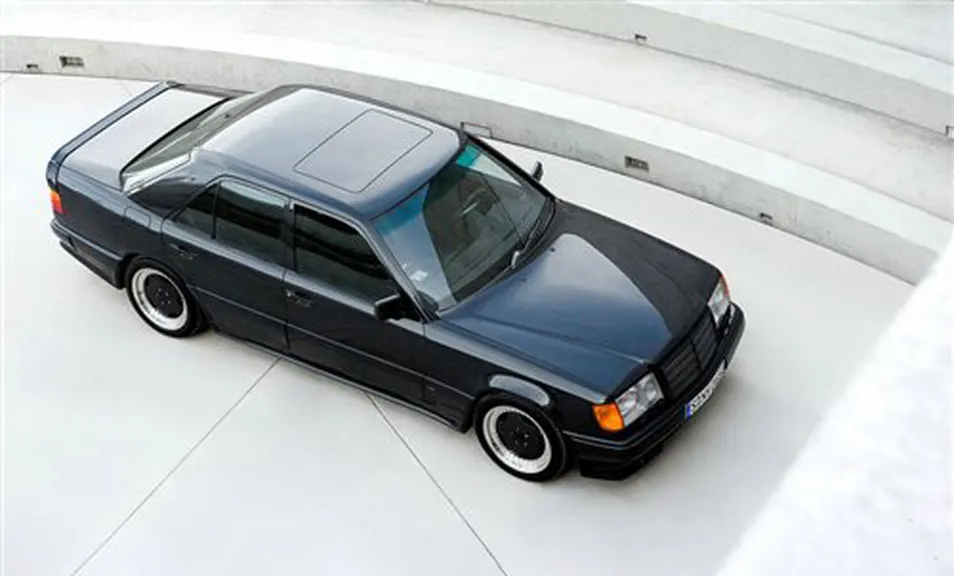 In 1986, the power output of AMG V8 engine was increased to 360 horsepower, and the ultimate speed of 300 E 5.6 AMG exceeded 300 km / h. In 1988, AMG pushed the V8 engine to another peak. The 6.0L V8 engine carried by the Mercedes Benz 300 E 6.0 AMG has the maximum power of 365 horsepower and the shocking maximum torque of 566Nm, becoming one of the strong V8 engines at that time.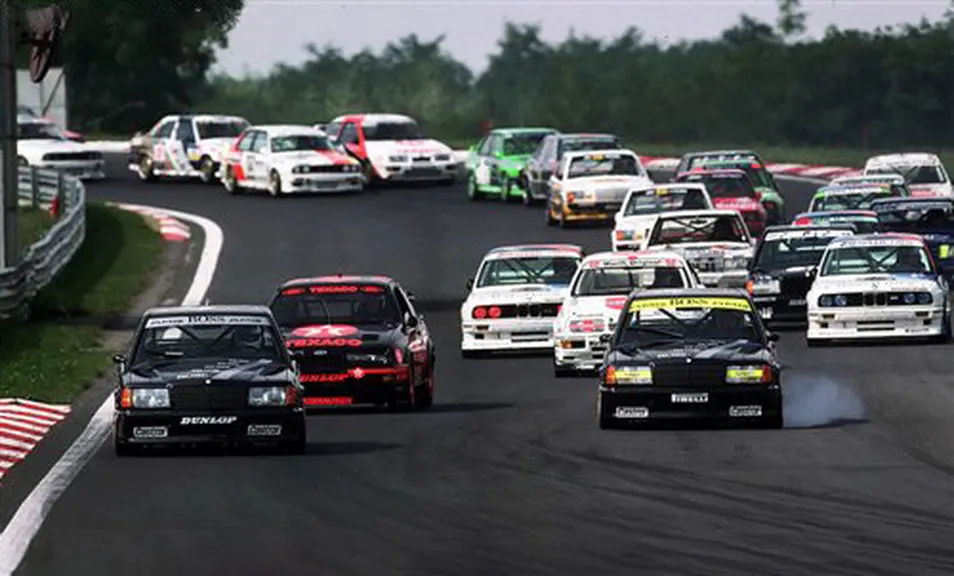 In the competition, in 1986, AMG used the 190E 2.3-16V of W201 series to participate in the DTM event and won the two station championship. In the following 1988, AMG officially started as a partner with Mercedes-Benz from this year and participated in the competition. It can be said that after the cooperation between AMG and Mercedes-Benz, AMG really started to glow. At the same time, Mercedes-Benz also used the power of AMG to officially return to motor sports after 33 years of separation from the race track to participate in events such as the German touring car race. In the 1989 German Touring Car Race, Klaus Ludwig and Johnny Cecotto drove the Mercedes Benz E190 racing car to set a record of seven wins in a single season, and also made AMG the most successful team in the German Touring Car Race.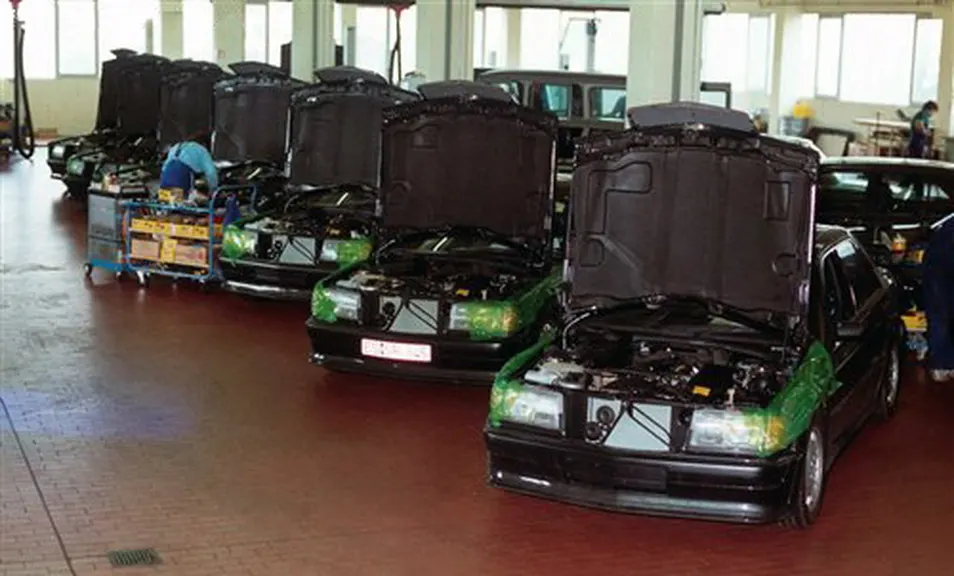 In 1990, AMG's second factory in Affalterbach was officially established. At this time, the company has reached 400 employees. AMG also signed a contract with Mercedes-Benz to not only continue to expand the cooperation scope of the two in racing, but also agreed to jointly develop mass-produced Mercedes-Benz high-performance cars and sell them through the Mercedes-Benz marketing network. This is of great significance to AMG. From then on, the AMG logo can appear on the Mercedes-Benz car at the same time as the trident star logo.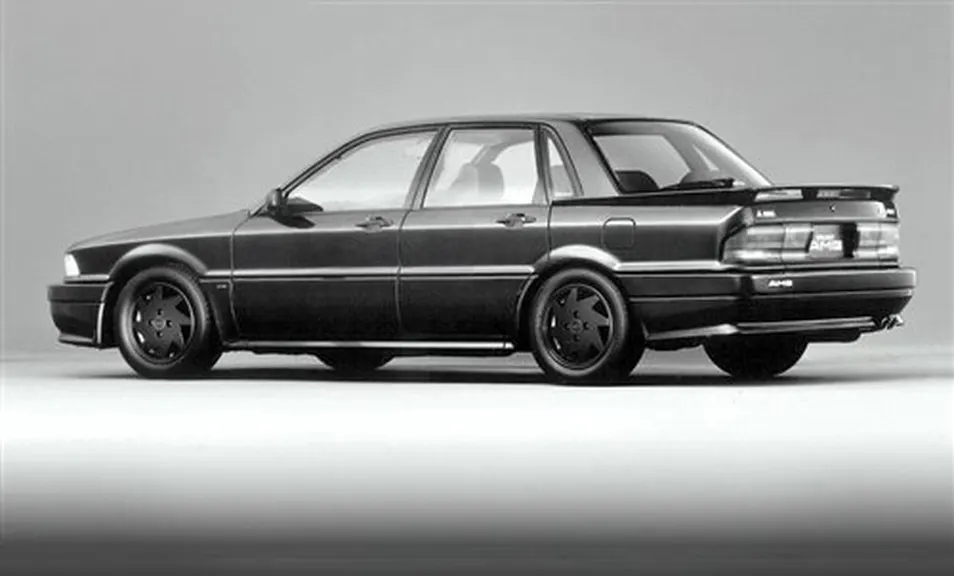 What needs to be explained here is that in fact, there were many manufacturers specializing in refitting Mercedes-Benz cars at that time, such as the famous Brabus, Lorinser and Carlsson, etc. So what exactly does AMG stand out from? What is the difference between a Mercedes-Benz car with the AMG logo and those made by these independent modification plants?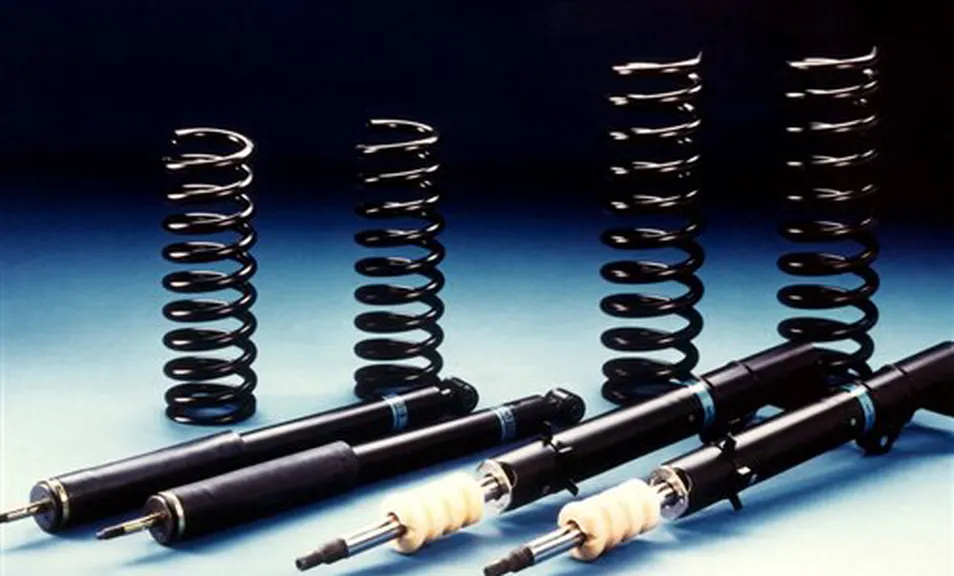 AMG, as a high-performance department of Mercedes Benz, is unique and different from others. AMG's refitting on the power system is not like other professional refitting factories in Germany, which use a higher horsepower engine to replace the original engine. What AMG does is to improve the original power system and extract the last power of the engine. In addition, the Mercedes Benz car modified by AMG is also Mercedes Benz. AMG mainly uses its own unique modification method in appearance and handling to make the car more sporty, but the original safety and comfort of Mercedes Benz car will not be reduced at all.
In the 1990s, AMG's business model changed from a workshop that refitted vehicles and developed racing engines for some private customers to a brand that only developed high-performance vehicles for Mercedes Benz. In the 1990s, AMG actively cooperated with Mercedes Benz in the research and development of high-performance vehicles on the one hand, and on the other hand, it also carried out racing competition with Mercedes Benz.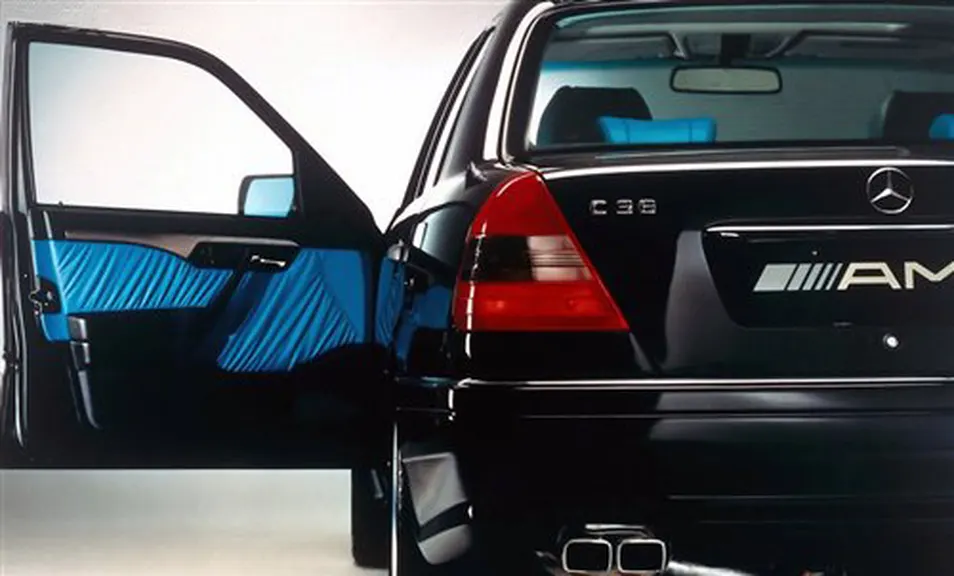 In the research and development of high-performance vehicles, the classic works launched by AMG in the 1990s include C 36 AMG, E 50 AMG, C 43 AMG and various versions of Mercedes Benz "55" series since 1997. Among them, the C 36 AMG is the first car that Mercedes Benz created in cooperation with AMG in 1993. The C36 AMG is equipped with a 3.6L engine with a maximum power of 280 horsepower. This model attracted a lot of attention at that time. In 1996, C 36 AMG became the official safety car of Formula One Grand Prix.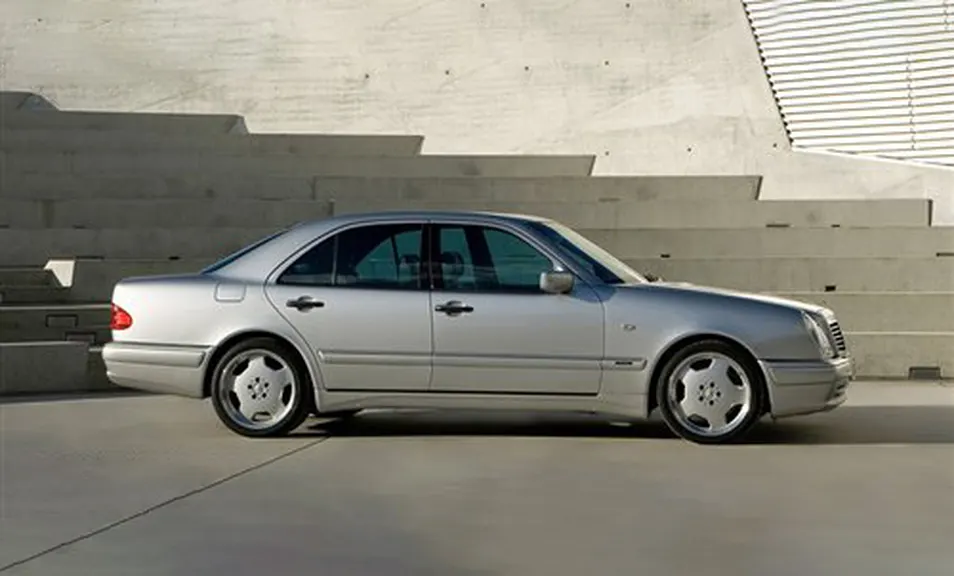 The E 50 AMG is the top model launched by Mercedes Benz in 1996 for Mercedes Benz E-class car. This E 50 AMG gave the soul of middle-class luxury car sport, and then the C 43 AMG with the V8 engine with the maximum power of 306 horsepower once again shocks the fans' eyes, which makes Mercedes Benz really have the ability to compete with BMW M3 for the sports compact car market.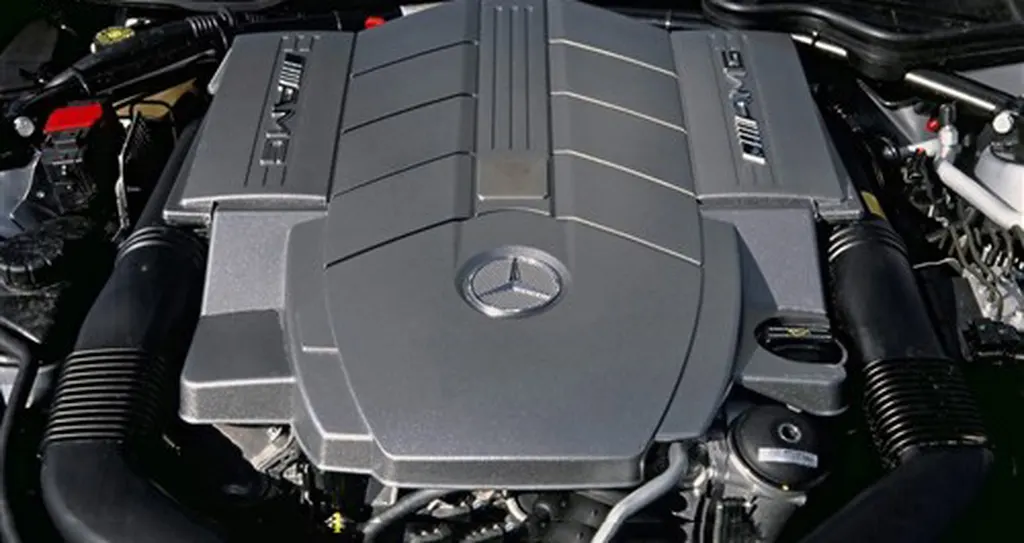 In 1997, AMG developed a V8 engine with a displacement of 5.5L and 3 valves per cylinder. This engine has a maximum power of 367 horsepower and a maximum torque of 510N·m. The AMG engine was quickly installed on various Mercedes-Benz AMG models as soon as it came out, which formed the AMG 55 series models at that time, including SL 55 AMG, CLK 55 AMG, E 55 AMG, S 55 AMG, CL 55 AMG and so on.

In fact, the real brilliant cooperation between Mercedes Benz and AMG in the 1990s is in the racing event. Looking at the history of DTM, ITC and other racing cars in the 1990s, AMG won the annual championship of German touring car race for many times in 1992, 1994 and 1995. In 1995 and 1996, driver Bernd Schneider won the annual championship of ITC World Touring Car Championship for two consecutive years. From 1986 to 1993, Mercedes AMG 190E won as many as 50 Championships in the German touring car championship. From 1994 to 1996, Mercedes AMG C-class dominated the world racing industry, winning 32 single race titles.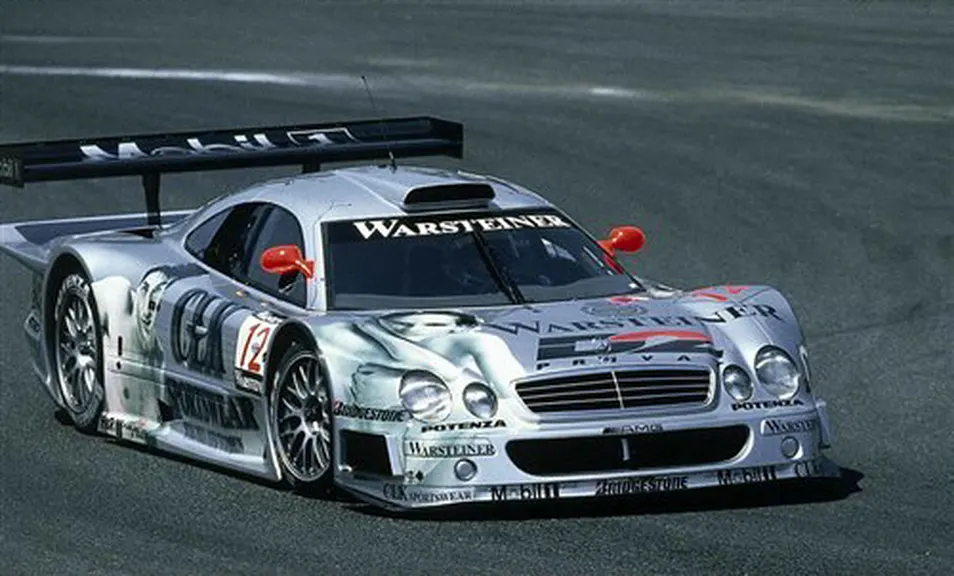 In addition to the touring car race, AMG also has a brilliant performance in the higher-level FIA GT race. In 1997, Bernd Schineider won the FIA GT championship driver championship in the Mercedes CLK-GTR, and the AMG-Mercedes team also won the team championship. In 1998, under the cooperation of Klaus Ludwing and Ricardo Zonta, in the FIA GT event, including 10 wins throughout the year, gloriously won the title of the year.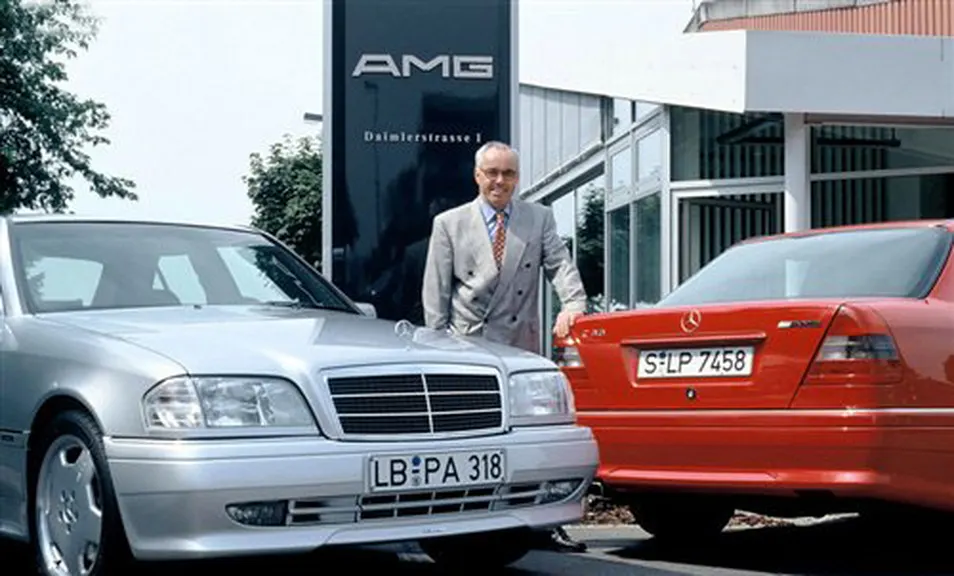 On January 1, 1999, Daimler group completed the acquisition of AMG shares, and AMG finally became a wholly-owned subsidiary of Daimler group, Mercedes AMG Co., Ltd. With Daimler's strong backing, Mercedes AMG's product line is also expanding.
After 2000, the sales of AMG vehicles have been increasing year by year, and high-performance vehicles such as C 32 AMG, SL 55 AMG, CLK 55 AMG, E 55 AMG, C 30 CDI AMG, S 55 AMG, CL 55 AMG, S 65 AMG and CL 65 AMG have been published rapidly, while Mercedes-Benz company has also formally acquired AMG, and promises to produce its AMG models in every Mercedes Benz vehicle in the future.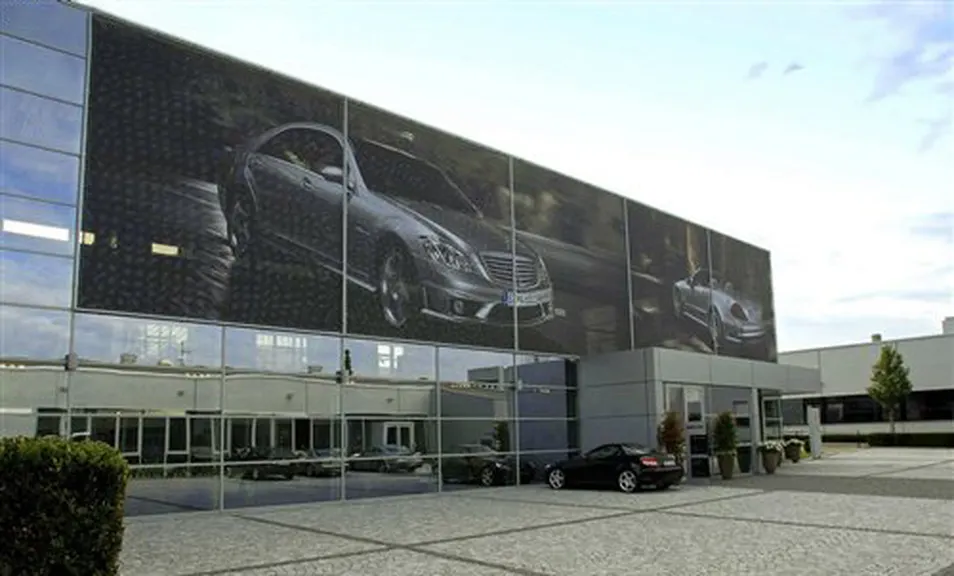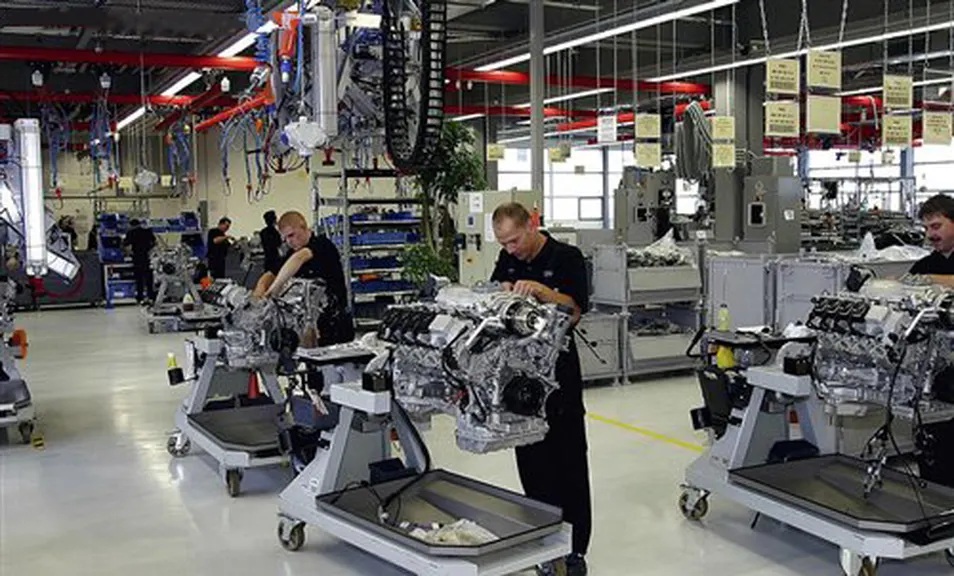 When AMG celebrated its 35th birthday in 2002, a new engine factory, a new exhibition hall and two new technology research and development centers were also completed. The engine factory has only one assembly line, which is AMG's proud "one man, one engine" car building philosophy. Since the establishment of Mercedes AMG, AMG has put forward a motto "passion for perfect technology". In AMG's engine factory, there is no assembly line for engine production. Instead, each engineer has a separate operation platform, on which an engine product is being assembled. From the beginning to the end, only one engineer completes the assembly work. Finally, a nameplate engraved with the engineer's handwritten signature will be installed in the most obvious position of the engine. So AMG engineers give each engine a unique personality, which is a masterpiece of engineers.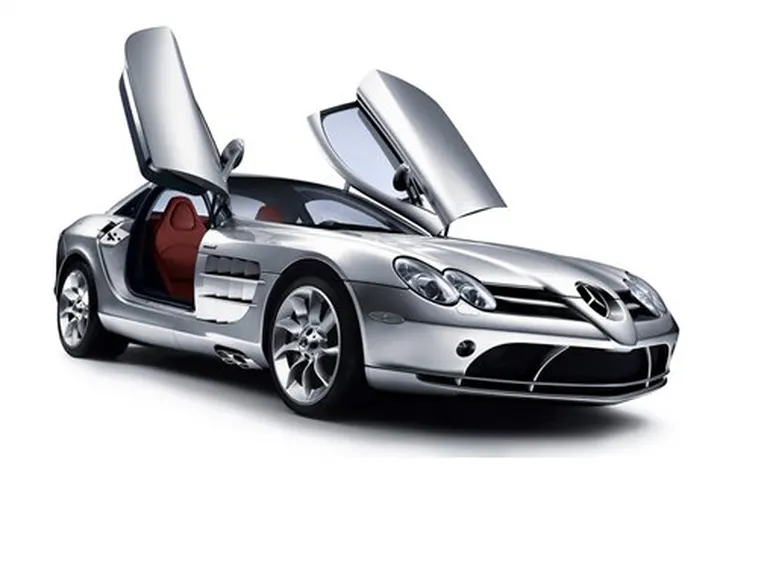 In 2003, the annual sales of AMG models officially exceeded the record of 20000. At the same time, SLR McLaren was launched, and AMG undertook most of the mechanical and power design work of the car. Equipped with a V8 engine modified by AMG, the car can produce a maximum power of 626 horsepower and 780 Nm maximum torque. SLR Mclaren has become one of the super sports cars with its strong power, perfect mechanical design and adjustment.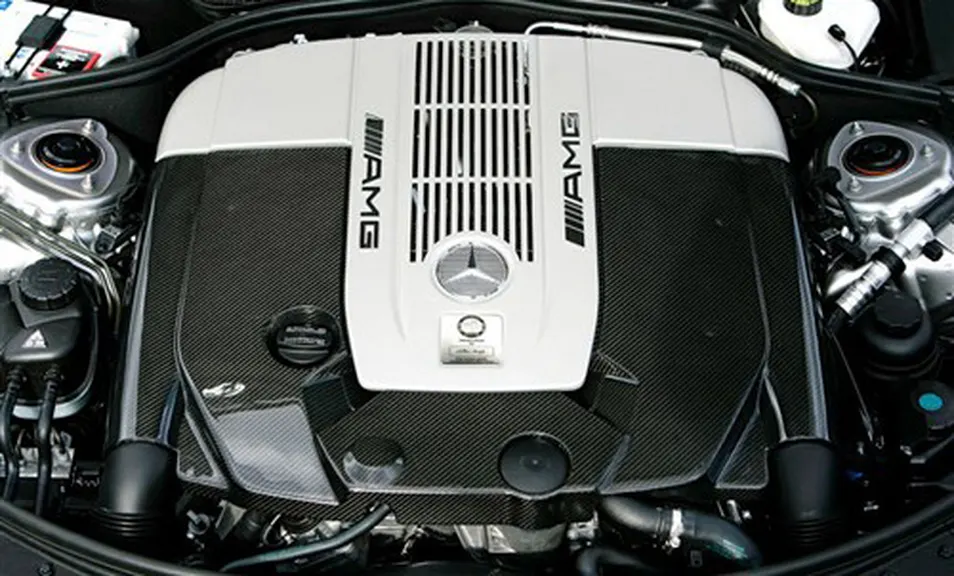 In 2004, the scale of Mercedes AMG continued to expand, and the number of employees has reached 650. At the same time, AMG once again proved itself with excellent R & D ability, and the Mercedes Benz 6.0L V12 twin turbo engine developed by AMG was launched. The engine has a maximum power of 612 horsepower and a maximum torque of 1200Nm. In order to provide the most stable engine performance, AMG reduces the maximum torque to 1000Nm. This engine won the title of "international engine of the year" in 2004 with its excellent performance. This engine was later installed on Mercedes Benz S 65 AMG and Mercedes Benz SL 65 AMG.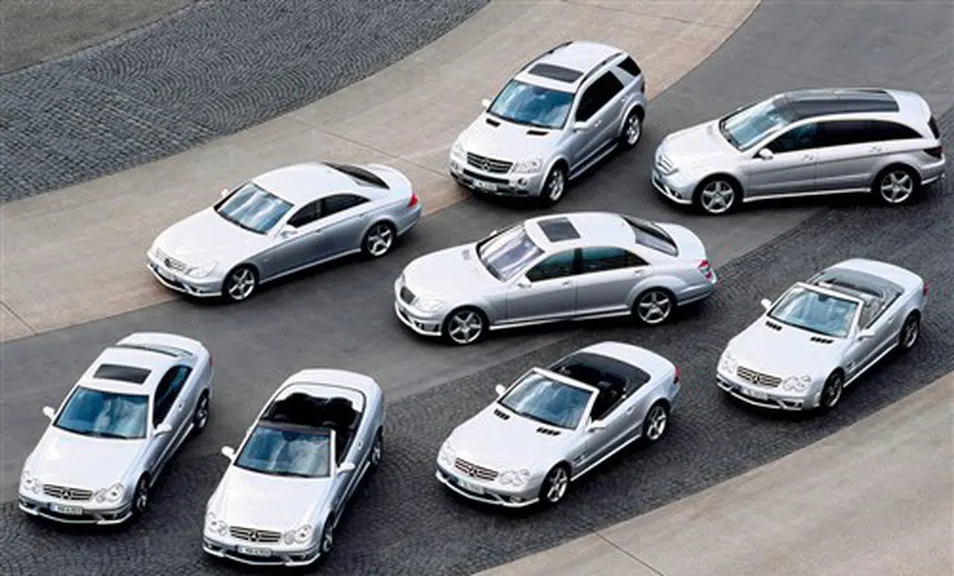 In 2005, AMG also independently developed the most powerful naturally aspirated V8 63 AMG series engine in history, with the maximum power and torque output reaching 510hp / 6800rpm and 643nm / 5200rpm. This new power system has been fully installed on all AMG models since 2006. A total of R 63 AMG, CLK 63 AMG, CL 63 AMG, e 63 AMG and other models have been published, which forms the 63 series of Mercedes Benz AMG models. And the C 63 AMG released in 2007 also became the leading car of DTM.
At the same time, in 2006, in order to meet the higher performance requirements of customers for Mercedes-Benz models, AMG also established a performance studio (AMG Performance Studio), this studio has only one responsibility, that is, to develop more powerful models based on the existing models of AMG. At the same time, the output of these models is severely restricted. At present, AMG Performance Studio provides three series of models for customers to choose from. These three series are the Signature Series (Signature Seires), Black Series (Black Series) and Special Edition (Editions) series.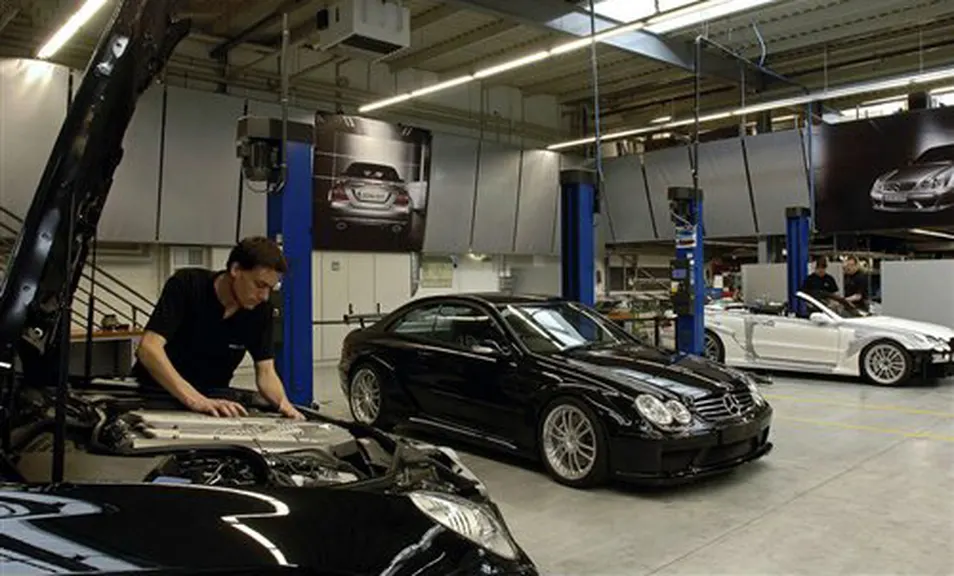 Among them, "Signature Series" is the most high-end product, because the way to adjust it is more track oriented, and the corresponding output is the least; the special version is the lowest level, more suitable for daily driving, and the output will be more; the black series is between the first two. However, all models are based on AMG models, only to further carry out advanced decoration for interior and exterior details, and to tailor various personalized requirements for customers to highlight the unique taste of owners. Therefore, more excellent handling, more powerful power performance, as well as some special design details on the appearance and interior will be the important features of the limited edition different from the ordinary AMG model.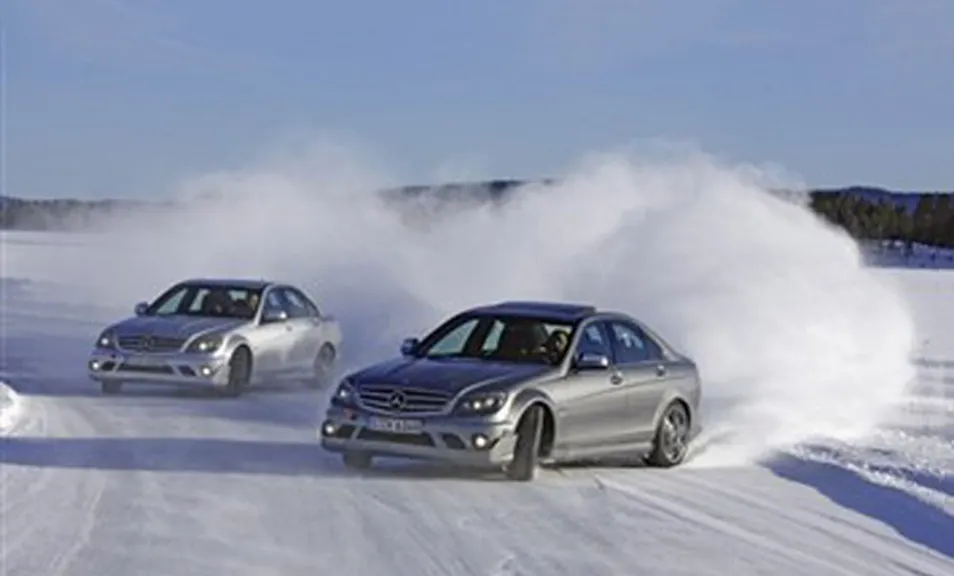 In 2007, AMG established its Driving Academy to provide professional guidance to enthusiastic drivers. According to the different levels and needs of driving students, AMG provides five different levels of training programs: EMOTION, BASIC, ADVANCED, PRO and MASTERS, allowing students to participate in world-famous circuits such as Nürburgring North Ring, Belgium Spa and Sweden, while enjoying the driving fun, students also improves their driving technology and safety awareness.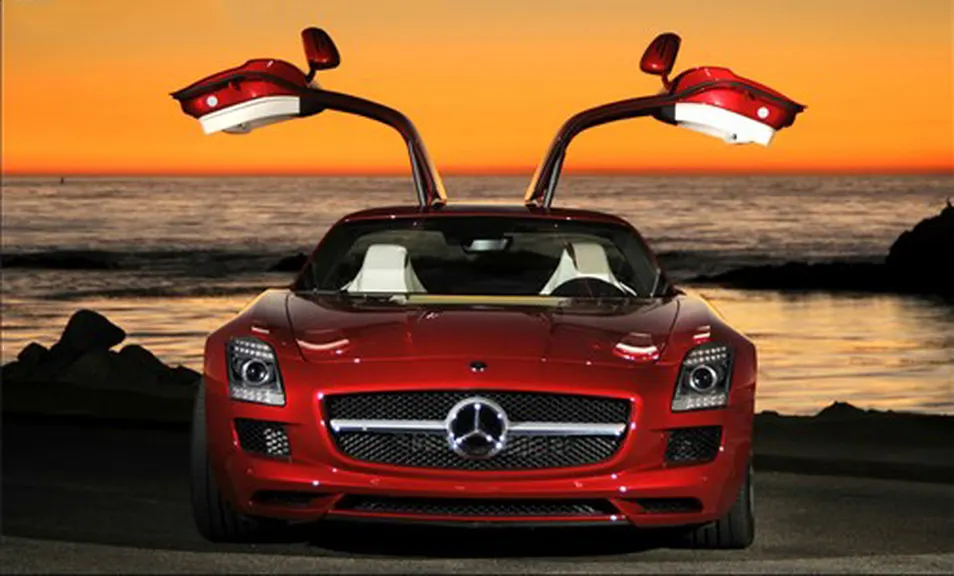 By 2010, Mercedes Benz AMG's new generation super sports car SLS AMG was officially launched. This super sports car based on Mercedes Benz's classic 300SL gull wing model, equipped with AMG's 6.2-liter V8 engine, has a maximum power of 571 horsepower. With an all aluminum body weighing only 1620kg, it has a 0-100km / h acceleration performance of only 3.8 seconds. The F1 safety car developed on the basis of SLS AMG was officially unveiled at the 2010 Geneva auto show, which is the ninth generation of safety car launched by AMG since it took over the task of F1 safety car and medical rescue car in 1996.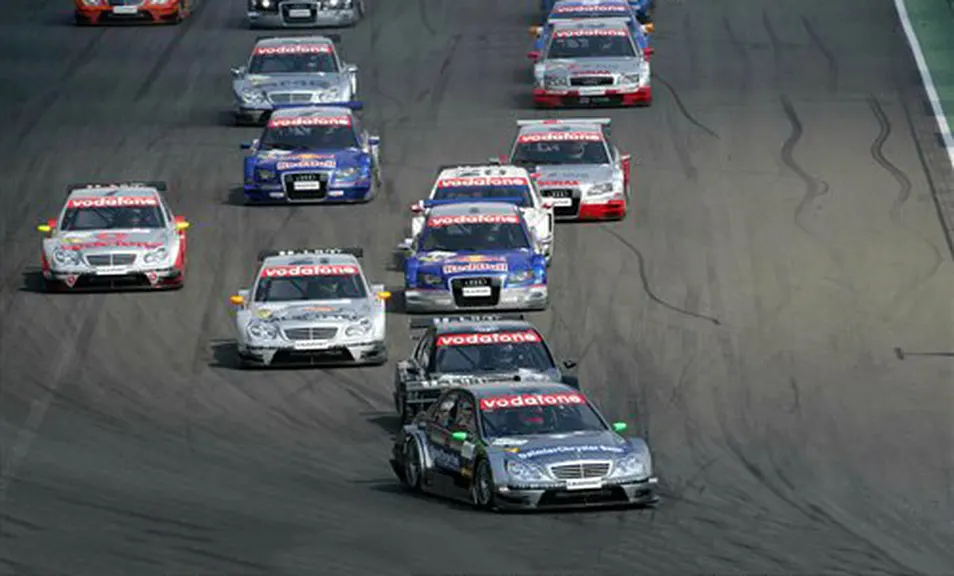 In terms of events, AMG has made outstanding achievements in various world-class events since 2000. Mercedes Benz entered DTM touring car race with CLK in 2000. Drivers Bernd Schneider and Mercedes Benz won the championship of drivers and manufacturers respectively, and Bernd Schneider won the championship of drivers again in 2001. In 2002, Vodafone AMG-Mercedes team won the team championship of DTM again. Next year, Mercedes Benz won nine more victories in DTM, allowing Bernd Schneider and Vodafone AMG-Mercedes won the championship of DTM drivers and teams respectively.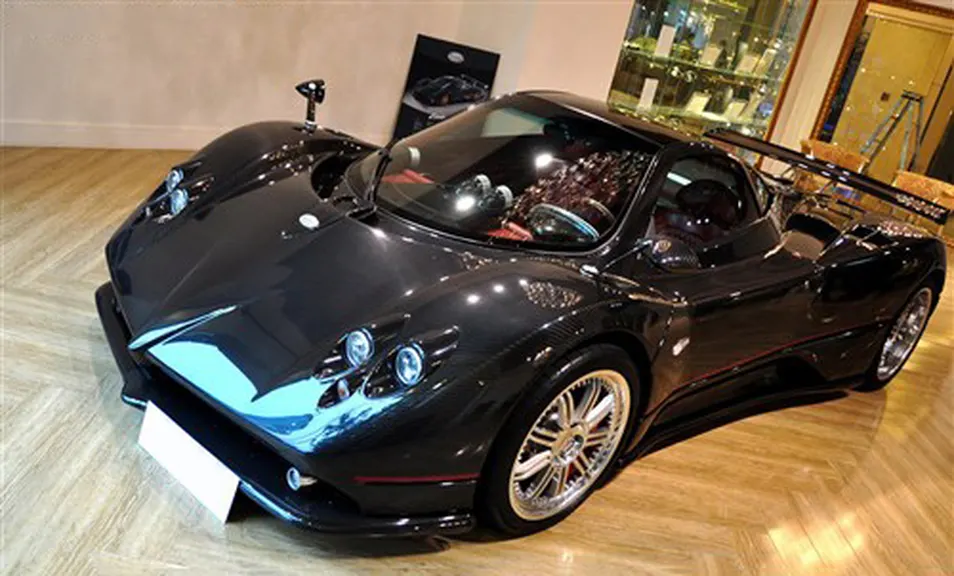 In addition to participating in competitions and developing high-performance models, Mercedes Benz AMG department also provides other manufacturers with high-performance engine technology, such as Pagani performance car factory. And it is through the selection of these customers that AMG has established its position as the king of top engine system suppliers. No matter V8 or V12 engine, or even in-line four cylinder engine, as long as AMG can do it, their engineers can provide a complete set of solutions.
Today, almost all models of Mercedes-Benz have corresponding AMG high-performance versions, including the 55 AMG series, 63 AMG series and 65 AMG series, and of course, the super sports car SLS AMG, of which 55 AMG series began to be gradually replaced by 63 AMG series.
Summary:
In fact, AMG has experienced exactly 45 years of development. During these 45 years, AMG has done its utmost to squeeze out every power of the engine, whether it is to participate in race itself or modify for others. Of course, AMG really exerted its abilities to the extreme after it was incorporated into Mercedes-Benz, it not only helped Mercedes regain its dominant position in the racing world, but also helped Mercedes-Benz develop a variety of classic engines and production models. In the future, AMG will continue to assist Mercedes-Benz to play its own light and heat in the performance car world.