Jimmy of Suzuki can be said that it has caused a sensation before it is listed. As the only remaining hardboiled off-road vehicles in the world. Suzuki Jimny is made of G-car, and after several decades, his heat is still unabated. Many people know that Jimny has a jeep style, but many people don't know that Jimny also has a pickup version of Jimny Survive. 

In all kinds of Jimny, the most eye-catching is Suzuki Jimni pickup! At the 2019 Tokyo Refit Auto Show, a Jim Nipika made many people re-recognize that Jimny could still transformed like this.
This Suzuki pickup was transformed from the Jimny Survive. With four-wheel drive, with Outer Roll Cage, Protector, winch and jack, you can safely come back even if you are in a harsh environment. The front face maintains the 2019 model of Jimny, and the three-dimensional feeling is very strong. The side has a wood grain design which retro style reflects the most vivid. The size of the wheel is large and the upper eyebrow is still black, showing its steady side.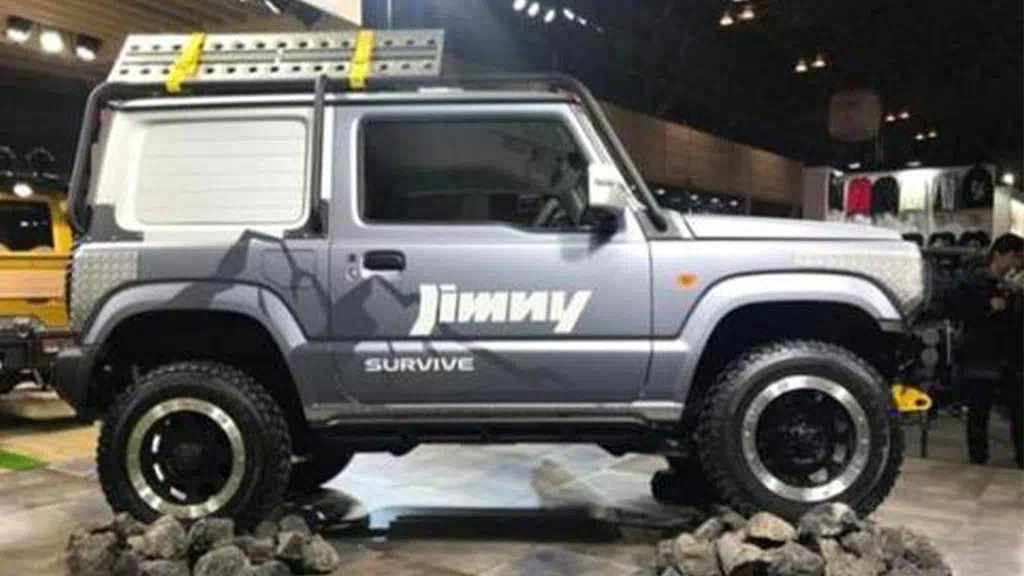 The new generation of Suzuki Jimny uses a 1.5-liter self-priming engine. The official parameters are 102 ps and 130 N·m, and the transmission mechanism uses a 4-speed gearbox.