When you own a brand-new car, there is nothing stopping you from showing it off to the acquaintances and those on the road. The LED door projector lights can be a great option to incorporate in your car to let people know the brand of the car when the front or back doors are opened to get in and out. When it is a luxury car for which you must have spent a fortune, the brand name means a lot. At the same time, if you have a sturdy and stylish car for daily use, it does not mean that you deserve less attention than the luxury car owners and therefore, the light projection will attract people to check out the cutting-edge lighting used in a non-luxury car.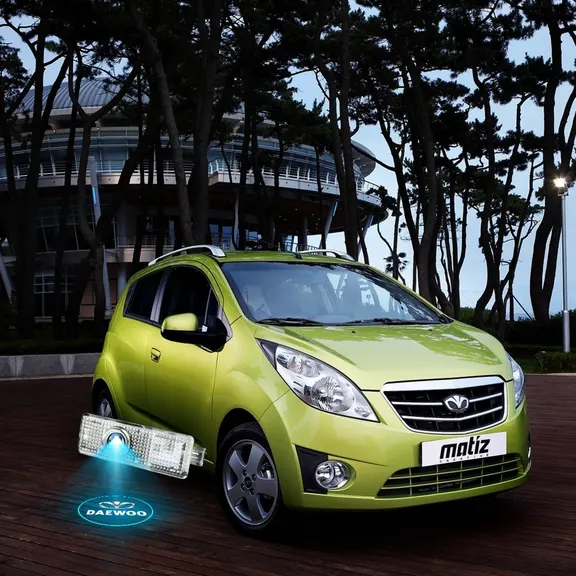 Apart from the usual showing-off, you should know that these LED projectors can play a big role in ensuring safety to the occupants and the driver especially in dark. You will clearly see what is beneath your feet and even if your car lights are turned off, the cars approaching from behind or front will be alerted about the presence of your car.
LED Door Lights For OPEL
If you are looking for the most affordable door projector light, the OPEL compatible lights will be your perfect options. Available in three types, these lights have smart temperature control, overheating resistance and protection for clear projection. The 3W LEDs of high-brightness come with aluminum heat sink for faster heat dissipation while the PC shell made of flame retardant material ensures temperature resistance and longer lifespan.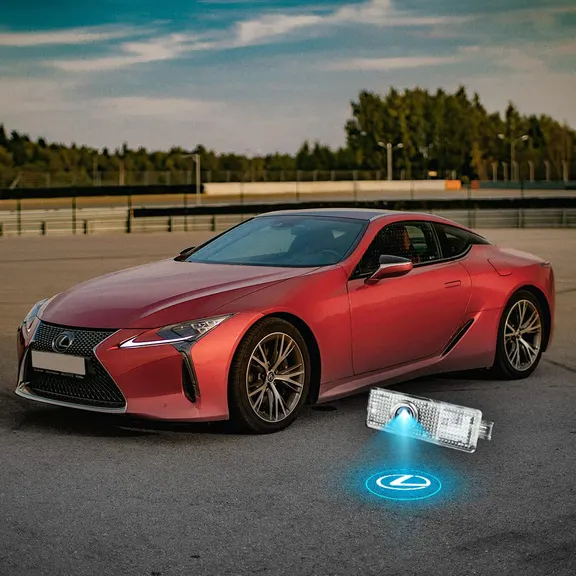 Audi, RS And S-Line Projector Lights
These LED lights compatible for models like Audi, Acura, BMW, Land Rover, Jaguar, Lexus, Chevrolet and Cadillac, lets you choose the brand-specific logo, as well as customized ones like RS, S-line and as per your choice. These high-definition sharp projection lights consume low power and offer bright output shadow on the ground that helps avoiding any mishap. Go for drilled install version or the special model as per your choice.
Alfa Romeo, Volvo, Porche, Tesla And Mercedes Benz Projector Lights
While the Drilled LED door lights are designed as universal projector especially for cars without existing door lights and need dismantling of the doors for installation, the special models are  suitable for cars with existing door lighting fixtures. Be assured of zero pollution, zero noise, zero electronic interference and uniform emission of full color lighting. made of aluminum alloy and ABS, these 5W lights are a costlier than the ones mentioned above, but lasts long.
Ferrari Compatible LED Projection Lights
If cost is not an issue, the owners of Ferrari cars can check out the compatible door lights that can be installed by drilling or simply removing the existing old lamps to plug in the new projector lights where you do not have to change wires. While looking for car accessories, you will find these 12V projection lights useful especially as you can customize these accordingly.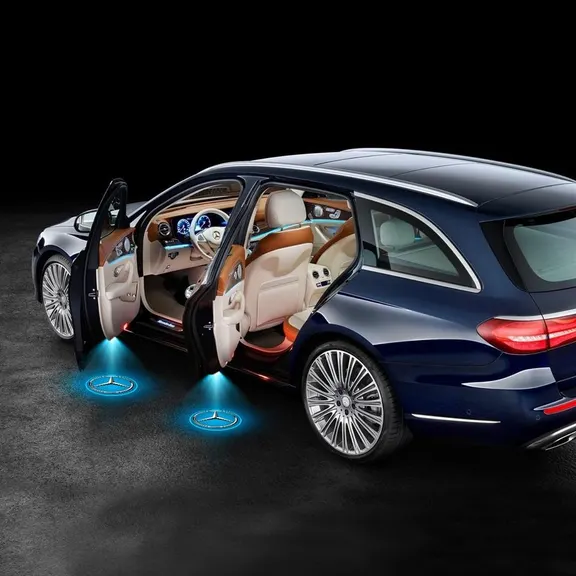 Apart from these, there are branded lights for high-end cars like Bentley, Maserati and Rolls-Royce, as well as for cost-effective cars like Honda, Jeep Wrangler, Lincoln, Hyundai and Fiat. Before choosing the lights, you should consider the types of the lights to install and the installation procedure because the drilling requires expertise while the special model installation is more of a DIY option.