The starry lights are an amazing accessory by AoonuAuto which can be made use of to enhance the interior of your car. It sets a charming and ravishing atmosphere inside the car by subtly lighting it up. Let's explore how it renders a beautiful light show.
Some people want to be in the limelight, while for some, a good light show is enough and this is what AoonuAuto promises you. The accessories with LED lights resolve to surround you with such unique, trendy, bright, relaxing and colorful aura that enhances the beauty of your car. Let's explore how these lights in the form of starry ambient lighting (being so naturally brightening) can glorify the whole environment and make it all worth it.
Perfect specifications for that wonderful performance:
This starry sky ambient light weights only 715 g but is power-packed with amazing features, as it glows brilliantly with that laser power coming in 7 different colors.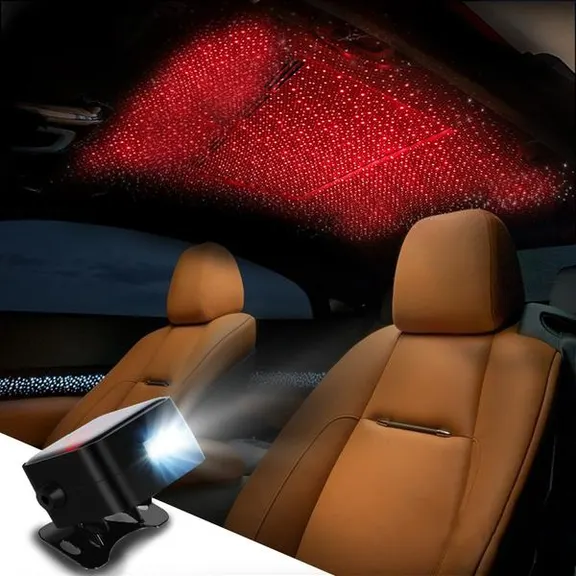 The product model K2 works on 400mA current which doesn't affect the overall voltage of the car and takes very little to set the atmosphere right. The total product life is about 10,000 hours that makes this a very efficient one.
It's not just car ambiance but is a multi-functional accessory:
These gorgeous lights have a wide scope and can be used not just in your cars but also can be put to use for a birthday party at home or office, it can be used to highlight your TV dash area or the roof of the kids' room.
The car interior ambient starlight appears like laser light, thus working on the optical principle and creates a very charming atmosphere. The product has a built-in motor reversal, rhythm voice control, flickering, breathing, and more such functions.
Wizardly effects and lighting modes to choose from:
There are two light effects to choose from, the first one is the standard starry sky effect and the second one is the super nebula effect. Both look so grand, gorgeous and magical when reflected on the roof of the car. These effects make your car fully equipped with great performance and brightness which makes these starry night lights for car, a must-buy accessory by AoonuAuto.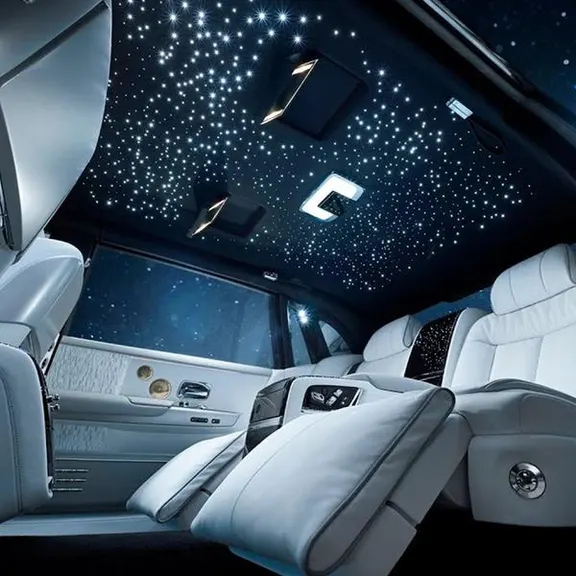 There are 4 splendid light modes to choose from like breathing mode, flash mode, music mode (the lighting beating with the rhythm of the tunes playing) and Dynamic mode (starlight flow forward or backward). These modes can be selected using the remote control, which makes this accessory handy and dynamic.
The lavish-looking modes can be selected as per your taste and liking, or your present mood. If a bit low, these light colors can add spice to your day by uplifting your mood and will bring smiles through your drive ahead.
The comfortable installation makes this a desirable accessory:
The anti-slip mat has to be placed on the armrest box, then the lights have to be fixed and connected to the main power and it will work with final plugging into the USB port.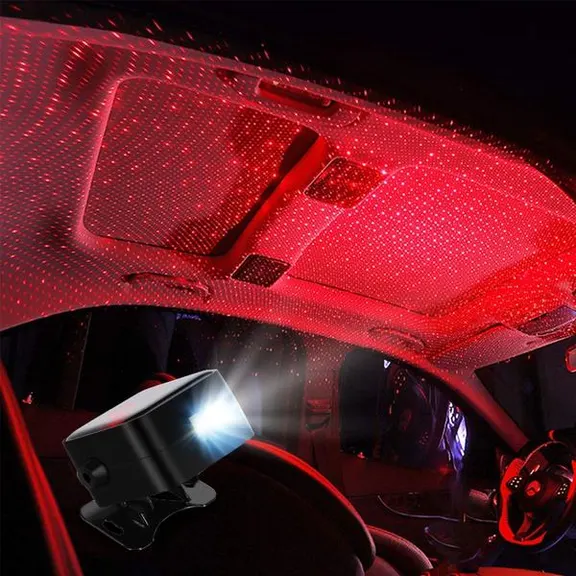 The installation can be done using the instruction booklet that comes along with the package, also AoonuAuto has a customer care team which is already ready to assist you.
It can be said that AoonuAuto has an advanced range of accessories and out of which the starry skylights make for one of the best car interior accessories. If you have kids traveling with you, then you can surely surprise them with this wonderful light show which will be no less than a dreamy ride for them.