When night descends or thick mist covers the road in such a way that figuring out a car in front seems almost impossible, you would feel the need of fog lights for your car. Driving safely might be solely dependent on you but the driving condition is not in your hand because you have no say about the weather, silly drivers on the road or the natural phenomena of day and night. While buying car exterior accessories, you will find numerous types of fog lights and choosing from those can get difficult, especially if you are not aware of the fog light regulations in your state. However, Aoonuauto has made sure that the LEDs used for fog lighting are totally sustainable, energy-efficient and compatible with any vehicle in any area.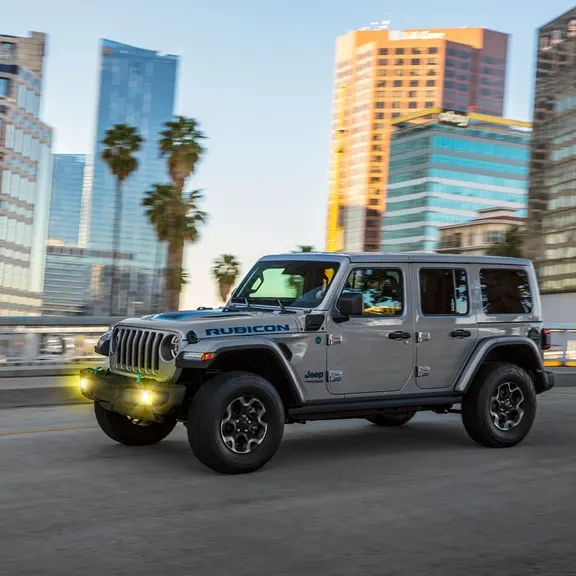 Fog Lights And How These Help
Halo rings or not, the fog lights from Aoonuauto come with several benefits and superior buildup so that whether you drive a Jeep Wrangler or a posh BMW, your daytime visibility is never compromised –
Get a short yet wide spectrum of white light directed towards the road to pierced through the fog, rain and dust storm ahead while keeping on the lane. The 30W CREE bulbs offer 2000 lumens of brightness and at 6000k color temperature, the anti-flicker properties make these bulbs a great choice to drive with when the headlights are turned off. The white halo ring can be customized to turn on with the ignition of when the fog lights are on.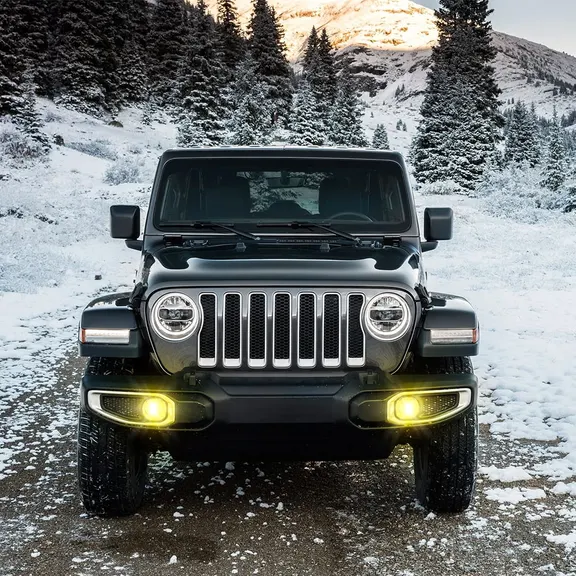 OL – JF020 And OL – JF020Y
The LED fog lights without rings are not to be taken as trivial with respect to the ones with halo rings as their luminous flux, power output and color temperature are similar. What makes them stand out is the wide working temperature range i.e. -40 to +850 Centigrade so that you can use them in extreme snow and frost, as well as in scorching sun. With more than 30000 hours of lifecycle, the bulbs are also dust proof and waterproof as per IP67 rating.
OL – JF02AO And OL – JF02AOY
While the JF02AO variant has white fog light with white halo ring, the JF02AOY variant has yellow fog lights with white halo ring. The white variant with 12V voltage and 30W output makes sure that you never lose visibility with 2000 lumens of brightness and 6000k temperature. At the same time, the yellow variant takes the game a few notches higher with 6500-7000K color temperature, 2800 lumens of brightness and 36 piece white daytime running light from 2835 LEDs.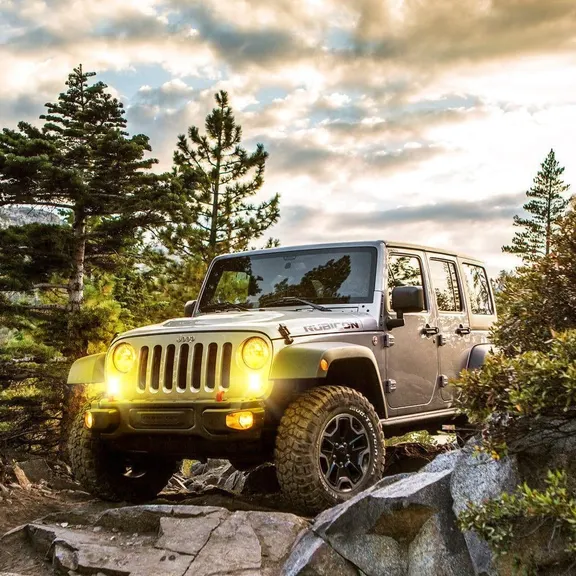 The CREE LED lights of this fog light variant offer you 36 pieces of RGB daytime running lights with and the color can be customized according to your choice. The 3535 LEDs glow in red, pink/purple, blue, green, yellow and cyan colors for the halo rings to make sure that there is sufficient brightness even when the main fog lamps and headlights are not turned on.
All the fog lights from Aoonuauto are equipped with aluminum housing that repels dust, dirt, snow, rain and other weather elements while the PC lens makes sure that the lights are not glaring but crystal clear in inclement weather. The bulb-free design is solid-state and will make sure that prolonged exposure to harsh weather and corrosion can never damage the lights.