Lamborghini-a maverick, great car brand, it can become the world leader in supercars in just a few years. Its sharp shape, each corner and line make it look different, and even incompatible with this "smooth" society. Coupled with its irritable and unruly character, Lamborghini has become an uncommon rare art. That's right, this is Lamborghini. After seeing it, you can't think of any words to describe it. It seems that all the wonderful words in the world are not enough to express its perfection. The only thing left in the end is the expression of astonishment … Then you will be completely conquered by it.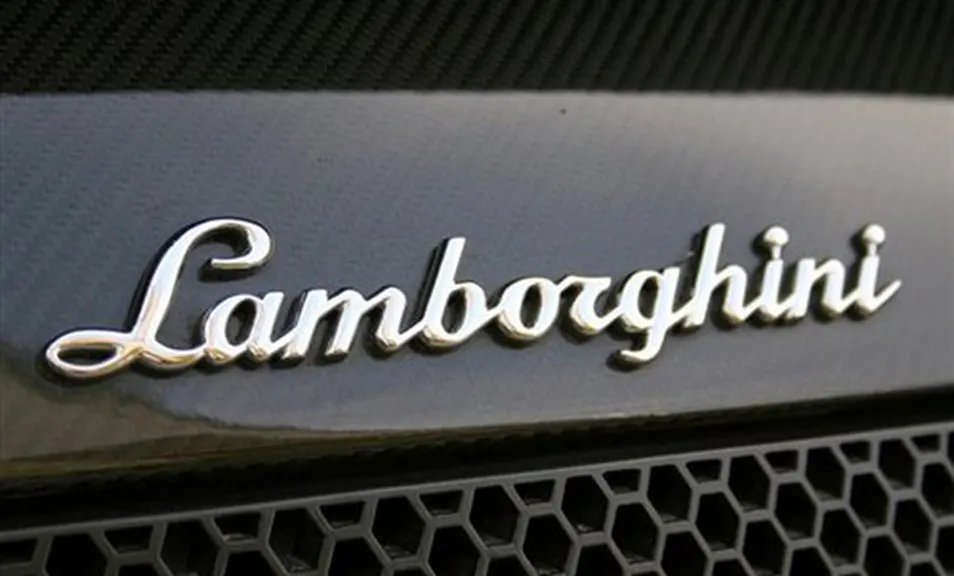 The full name of Lamborghini is "Ferruccio Lamborghini Automobile S.P.A", which is translated into Chinese as "Ferruccio Lamborghini Automobile Co., Ltd." Like most foreign car brands, the Lamborghini brand is named after the founder's name"Ferruccio Lamborghini". On April 28, 1916, Ferruccio Lamborghini was born in a small village in the province of Ferrari, Italy. It is such a man from an ordinary family that made today's famous Lamborghini.
Since Ferruccio Lamborghini once served the mechanical assembly department of the Italian aviation base on Rhode Island, he is quite good at mechanical aspects. Moreover, Ferruccio Lamborghini was quite interested in vehicles such as cars, tractors, and aircraft, which quickly enabled him to master some of the most advanced engineering technologies and design concepts at the time. After the end of the World War II, Ferruccio started manufacturing tractors with a large number of abandoned military supplies. In 1947, he founded his first company, "Lamborghini tractor manufacturing company". With his talent and mastery of the machinery industry, Lamborghini company soon became the largest agricultural machinery manufacturer at that time.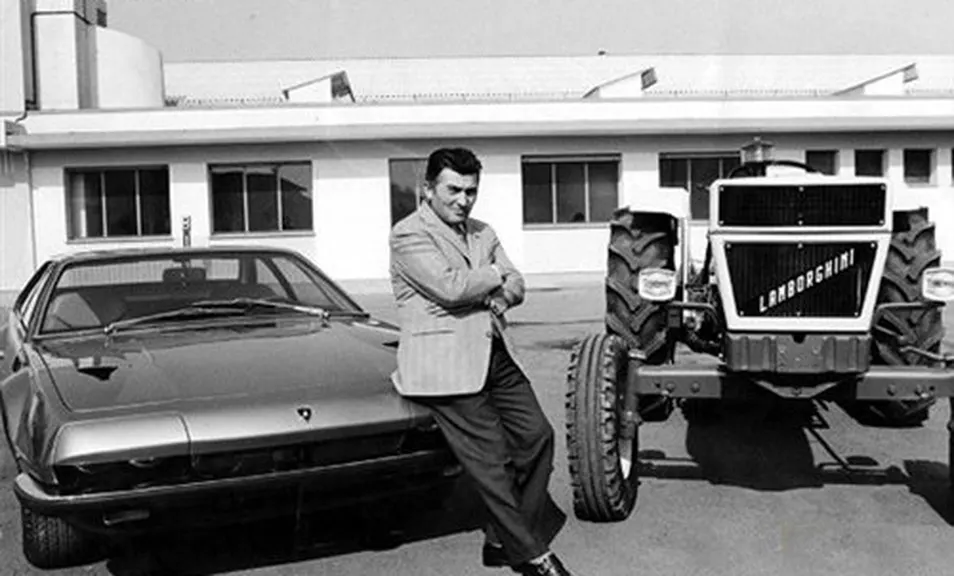 Because Ferruccio belongs to Taurus, and likes the bull very much, and the bull can interpret the tireless spirit of Lamborghini himself and the entire company, so Lamborghini took an angry bull as a badge. It also represents the brand characteristics of Lamborghini's "challenge the limit, proud and unrestrained", meanwhile it also means that the company's products have the strength of "raging bull".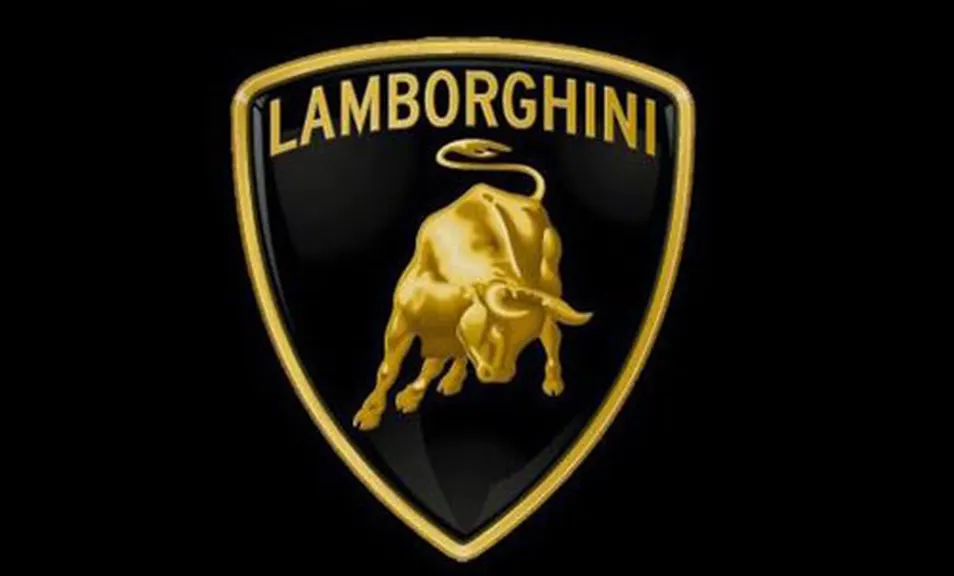 Regarding why Lamborghini changed from producing tractors to producing supercars, it has always been the focus of discussion among fans. I personally think that one of them is more reliable, that is, Ferruccio has been a fan of Ferrari before, and later complained to Ferrari due to problems with the Ferrari 250 GT clutch. However, Ferrari's founder, Enzo Ferrari, not only did not listen to opinions, but disparaged his inability to control the 250 GT, which is only suitable for driving agricultural machinery vehicles. This sentence seriously hurts Ferruccio's self-esteem. Since then, Ferruccio Lamborghini has started to develop his own supercar, and the goal is naturally to defeat Ferrari.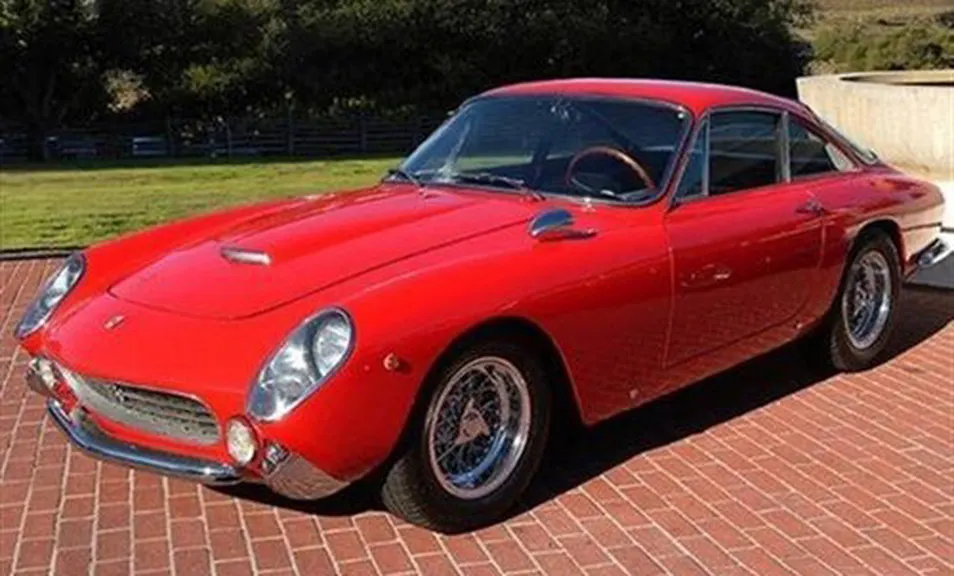 In 1963, Lamborghini officially established its own car factory in Sant Agata Bolognese, Italy, and released the first Lamborghini sports car 350GTV at the Turin Motor Show that year. In order to be able to build a supercar comparable to Ferrari in a short time, Lamborghini dug a large number of talents from Ferrari and Maserati, including the famous Giotto Bizzarini, the designer of the Ferrari 250 GT engine, who hosted and completed the V12 engine equipped with Lamborghini 350 GTV, the maximum power of this engine is 280 horsepower.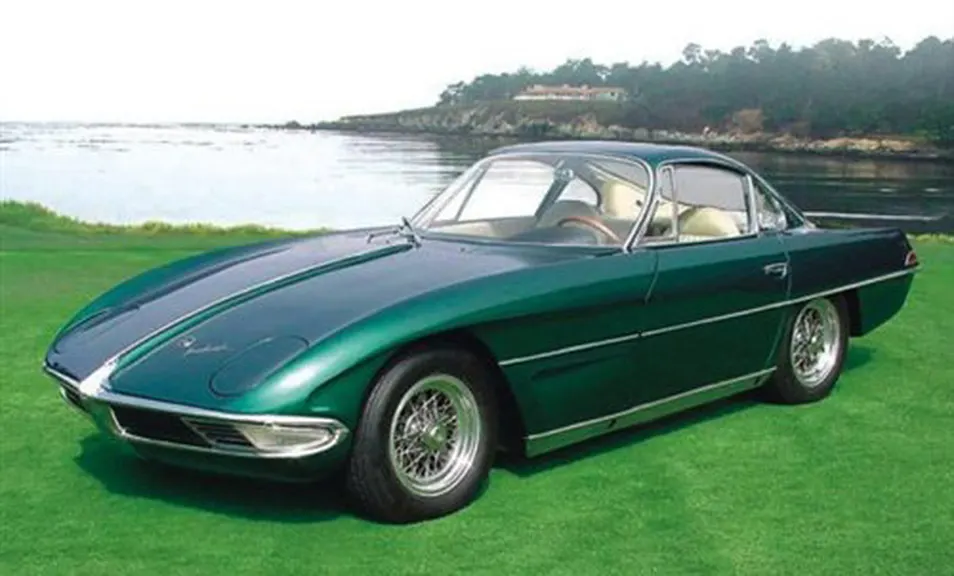 The chassis of the Lamborghini 350 GTV was jointly created by a team composed of Ferrari engineer Gian Paolo Dallara and other members. The chassis was retuned and used in the subsequent production car 350 GT, with the 350 GT as the final production car. It was also officially released at the 1964 Geneva Motor Show. In order to compete with Ferrari, the price of the 350GT is slightly lower than that of the same class Ferrari. This car was produced in a total of 120 units in the next two years.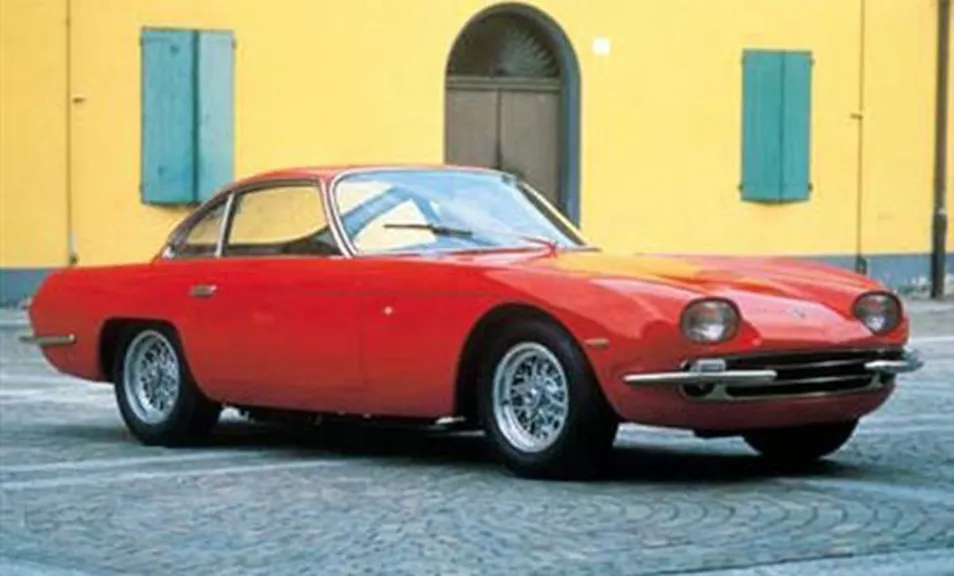 In 1966, Lamborghini launched an upgraded version of the 350 GT named 400 GT, and Gian Paolo Dallara improved the 350 GT to 2 + 2 seats and equipped it with a 4.0L engine. The 320 horsepower maximum power beat competitors like Ferrari, Maserati and Aston-Martin, this car was unanimously recognized by consumers as soon as it was launched, and Lamborghini also launched a variety of versions of the 400GT. It can be said that the 400GT is an important turning point that affects the Lamborghini brand. Its launch has made people truly understand Lamborghini.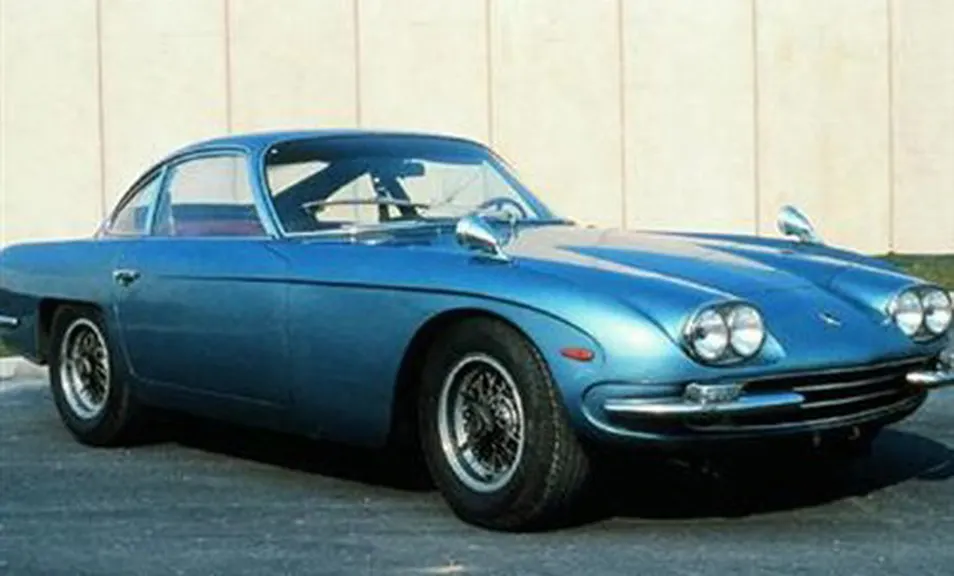 In 1968, Lamborghini introduced two models, the Islero GT and the Miura P400. Because the Islero GT was designed by the former Maserati designer, this car has a lot of shadow of Maserati model, which naturally losing the characteristics of the Lamborghini brand, and another Miura P400 has attracted widespread attention. Miura is named after a well-known Spanish cattleman. It is the first supercar built with a mid-engine layout in Lamborghini, and has epoch-making significance in Lamborghini history.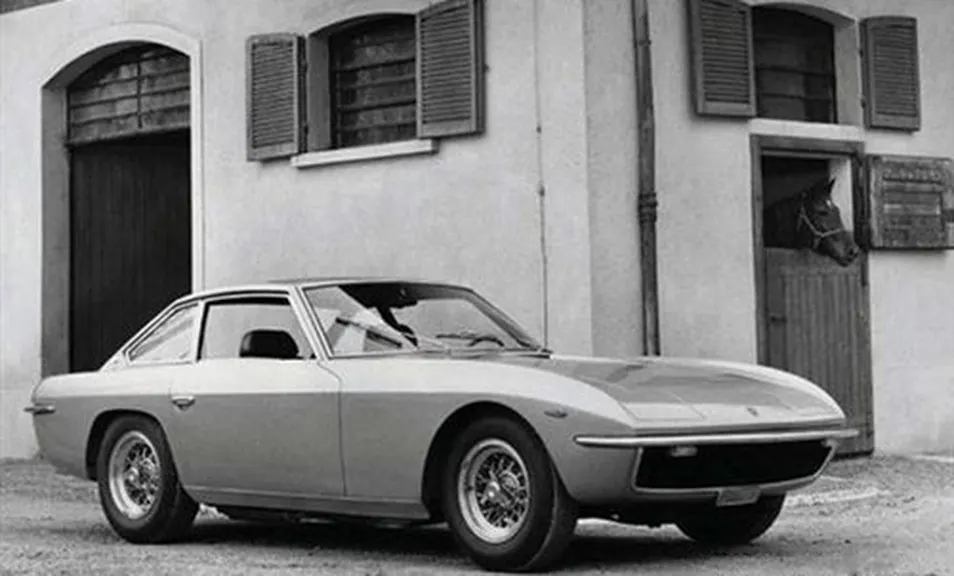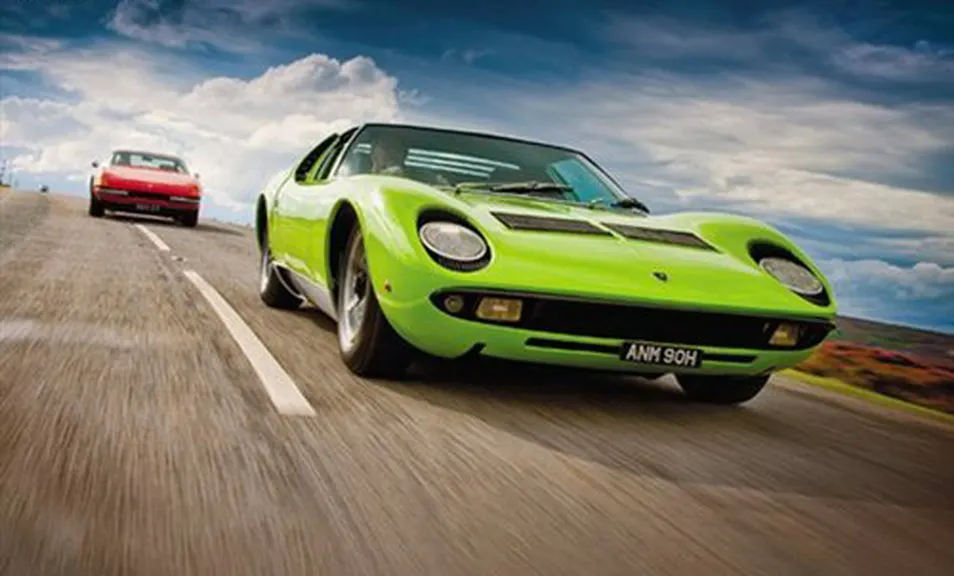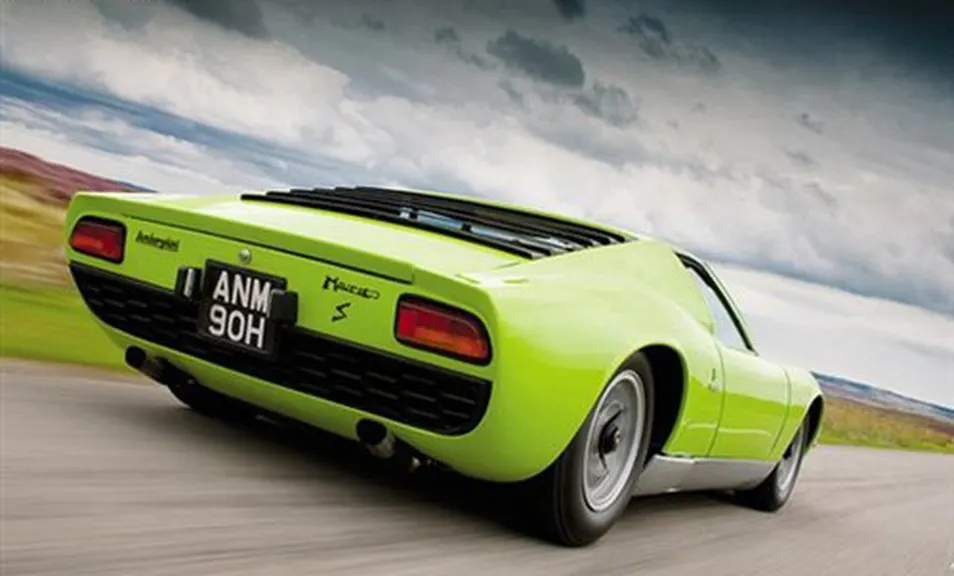 There is another car that we have to mention. Although it is not in mass production, it has created the only one in the history of Lamborghini. It is the only car with European wing-style doors. Its name is Marzal. Probably due to the cold reception of the early Mercedes 300SL European wing door, this model has not been mass-produced, and was displayed in the museum of Ferruccio Lamborghini.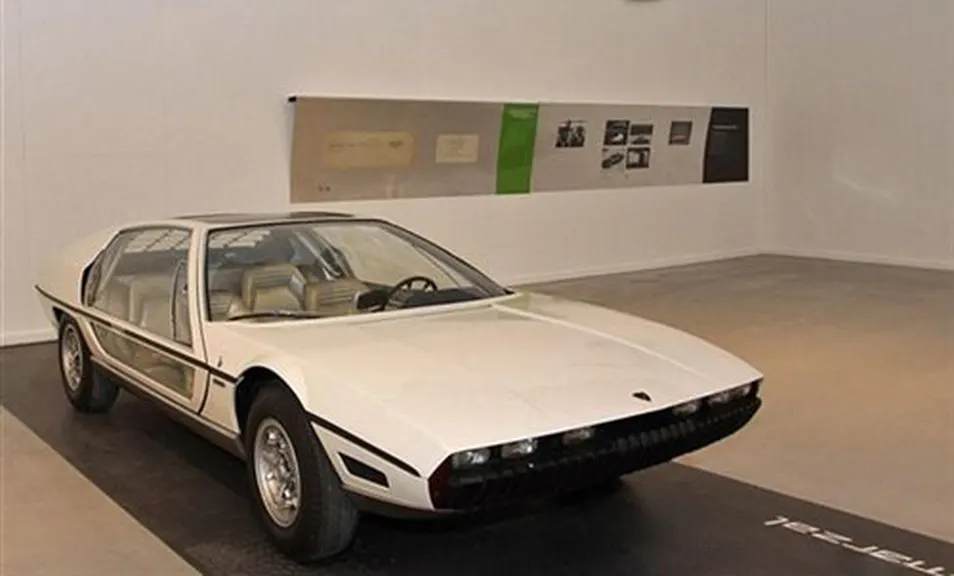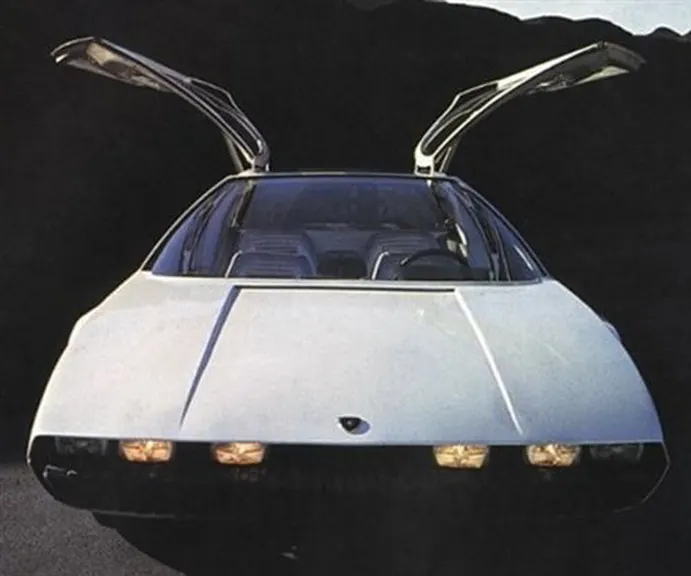 Under the global financial crisis in 1971, Lamborghini's tractor company was also not spared. South Africa's importer Cento Trattori's, the largest customer of Lamborghini tractors, cancelled its long-term contract with Lamborghini, causing Lamborghini's sales to suffer great losses. In 1972, Lamborghini Tractor Company was sold to the German SAME Deutz-Fahr Group. Then the Lamborghini Company focused on operating Lamborghini Motors. But soon Lamborghini Motors also began to lose financial support, and the pace of model development also gradually slowed down.
Despite financial difficulties, Lamborghini will never give up the research and development of new products, and in 1973 launched the most important model in Lamborghini history named Countach. The appearance of Countach pushed Lamborghini to the peak of supercars, making other supercars at the same time so gloomy. This car was designed by 21-year-old genius designer Marcello Gandini. The hidden headlights, air intakes on the side of the body, the angular design and the "scissor door" shape make this car extremely aggressive and futuristic, and laid the foundation for later wedge-shaped car styling. The word Countach comes from the Italian slang Coon-tash, which means an unbelievable miracle. Countach is generally translated in Chinese as "Cantash". Lamborghini praised at the first sight of the Cantash LP5000: Coon-tash! That's where the name comes from.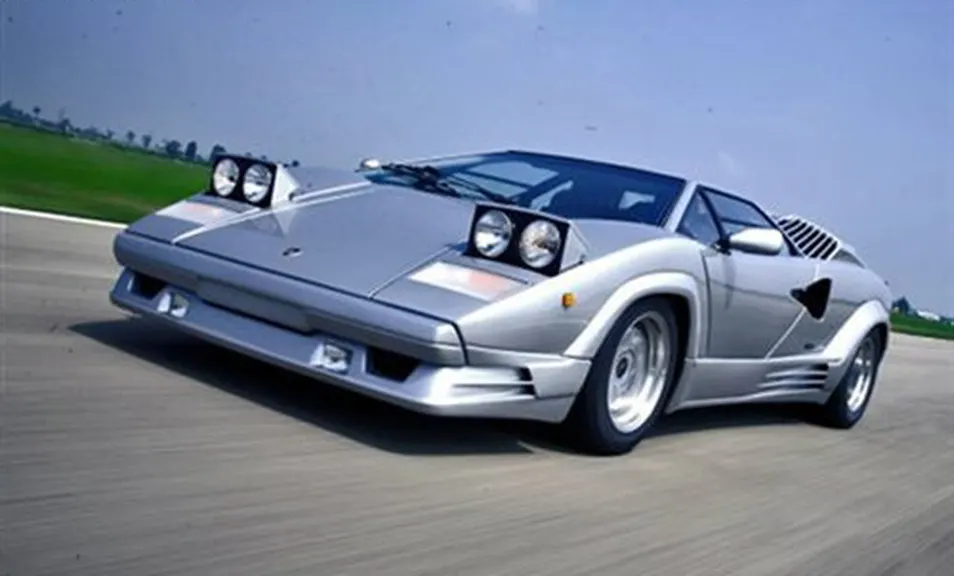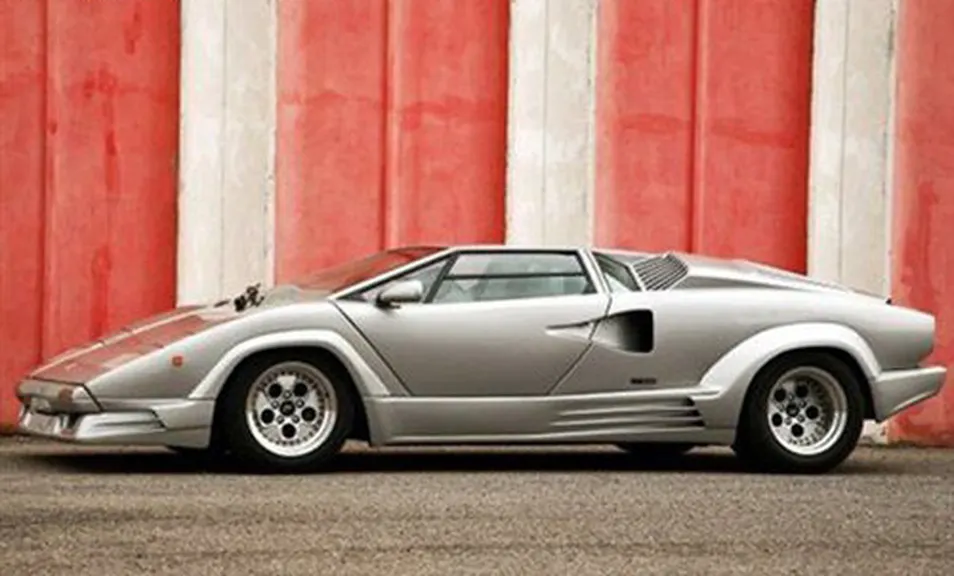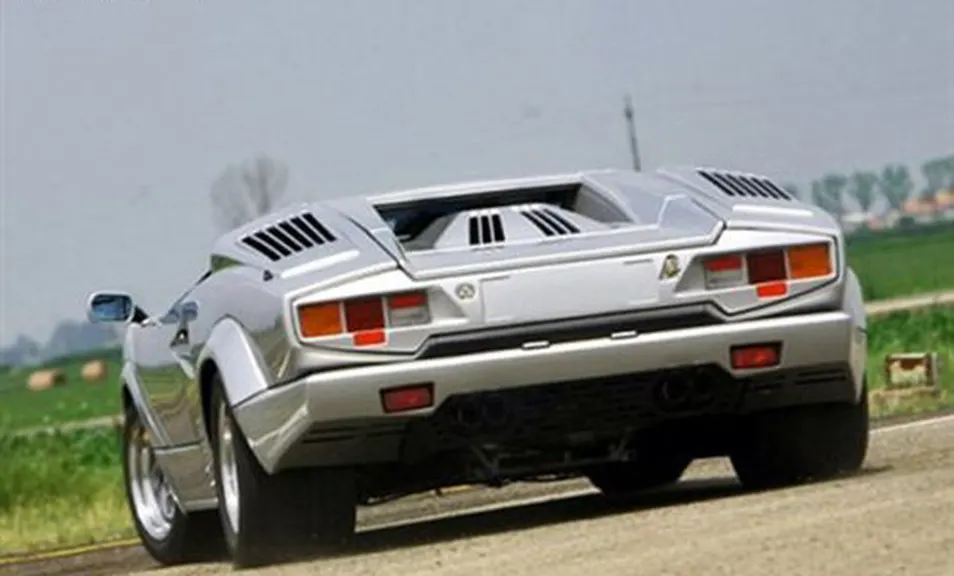 In terms of power, Countach was initially equipped with a 4.0L V12 engine and was subsequently replaced by 5.0L and 5.2L engines. Countach production was discontinued until 1990, with a total of 2042 units produced.
In 1977, Lamborghini, who was on the verge of bankruptcy, had also became an OEM for BMW. At that time, BMW asked Lamborghini to help design the performance sports car "M1". The contract between the two parties was to manufacture 400 units. However, because BMW underestimated the development costs, Lamborghini only completed 6 units. Therefore, BMW cancelled the cooperation project later and changed it to independent research and development.
During this period, Lamborghini launched the only mass-produced off-road vehicle in history, the LM002. I believe Lamborghini fans should be familiar with this car. LM002 is derived from a military project in the late 1970s. The true meaning of LM002 is "Lamborghini Militaria (Lamborghini Military Vehicle) 's second attempt. Its prototype is Lamborghini Cheetah. Lamborghini Cheetah is designed according to military standards with perfect mechanical performance and off-road capability. Its goal is to become a military vehicle for the United States. However, Lamborghini was not so lucky. The vehicles they provided crashed during a military test in the California desert, and the US military turned its attention to the local company. But Lamborghini did not give up plans to develop off-road vehicles. In 1981, the LM001 model based on Cheetah came out. It was equipped with a 4.7L V12 engine with a maximum power of 383 horsepower.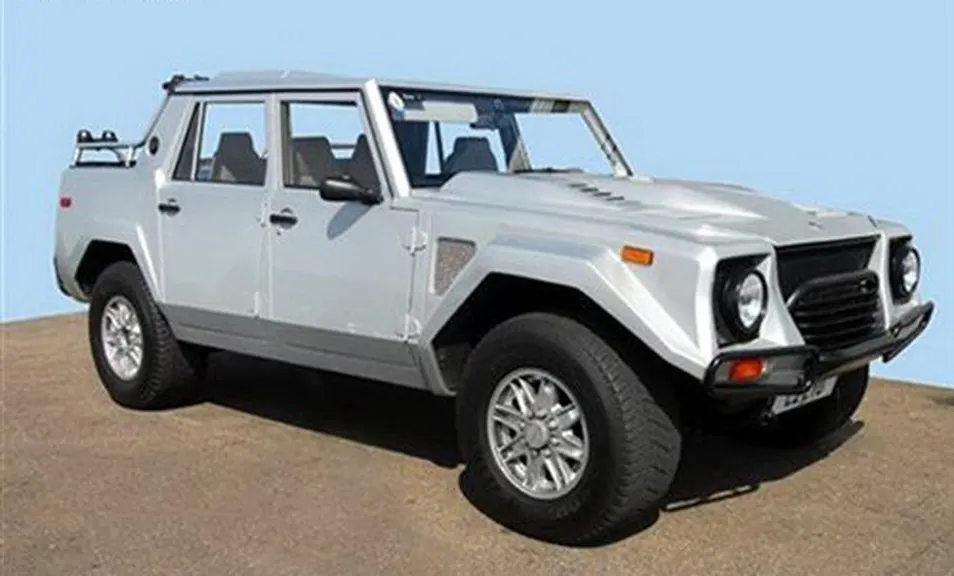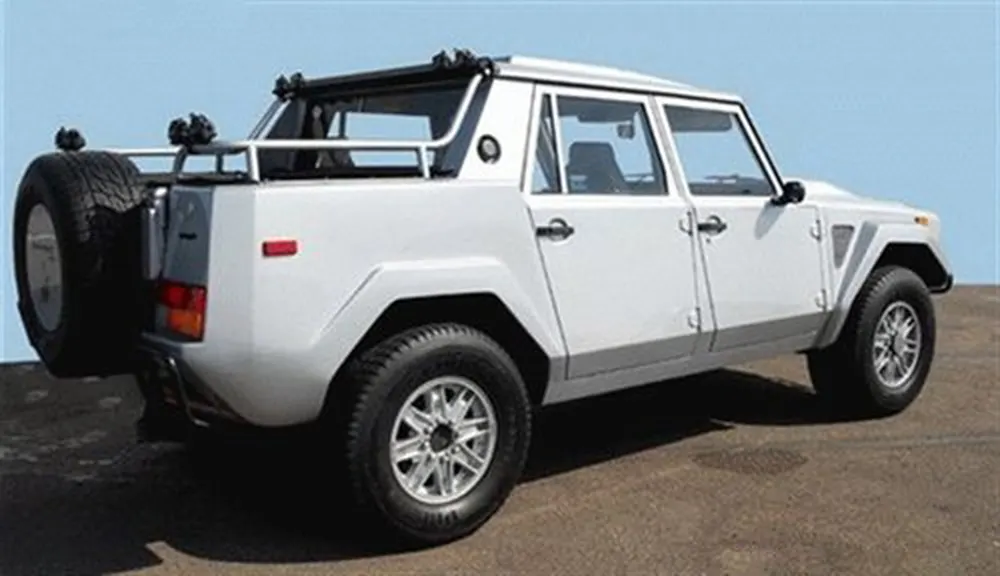 LM002 was officially released as the final mass production off-road model of Lamborghini in 1986. It is equipped with a 5.2L V12 engine and is matched with a gearbox from ZF. In order to ensure that this car can cope with the harsh environment, the LM002 is designed to use low-grade gasoline and provides multiple fuel filtering devices to ensure that every drop of gasoline entering the carburetor is kept clean. At the same time, it also uses a huge radiator to ensure that the LM002 has good heat dissipation capabilities. Coupled with high-efficiency air filters, the LM002 has no problem coping with harsh environments such as the desert. This car has powerful off-road performance and excellent road driving performance. It only takes 7.7 seconds to accelerate 100 kilometers. Don't forget that it is a big guy weighing nearly 3 tons. LM002 produced a total of 328 vehicles as of 1993 when it was discontinued. Among them, Saddam's son Uday Hussein owns a Lamborghini LM002. In 2004, when the U.S military conducted training against car bombs, the car was filled with explosives and detonated.
In 1987, Lamborghini, which lacked a large amount of research and development funds, was resold again. This time, the new buyer was American Chrysler Automobiles. From 1989 to 1993, Lamborghini also joined the motorsports, provided engines for the F1 team, and formed his own F1 team in 1991, but the team performed poorly, scoring only 20 points in five seasons. Fortunately, Lamborghini has made great achievements in the development of rowing engines, and once won the championship of the 1994 Seas Class One Rowing Championship.
Of course, in the history of being acquired by Chrysler, the Lamborghini brand will be greatly influenced by the introduction of the Diablo (ghost) in 1990, its appearance completely replaced the Countach model, is considered as Lamborghini's symbol work of speed and power. It uses a 5.7L V12 aluminum engine, using advanced technologies such as dual overhead camshafts, multi-point fuel injection, and electronically controlled variable timing system. This engine can produce a maximum power of 492 horsepower and the maximum torque of 580Nm, 0-100km / h acceleration takes only 3.95 seconds, and the maximum speed is 333km / h. These made Diablo dominate the mass production supercars at that time.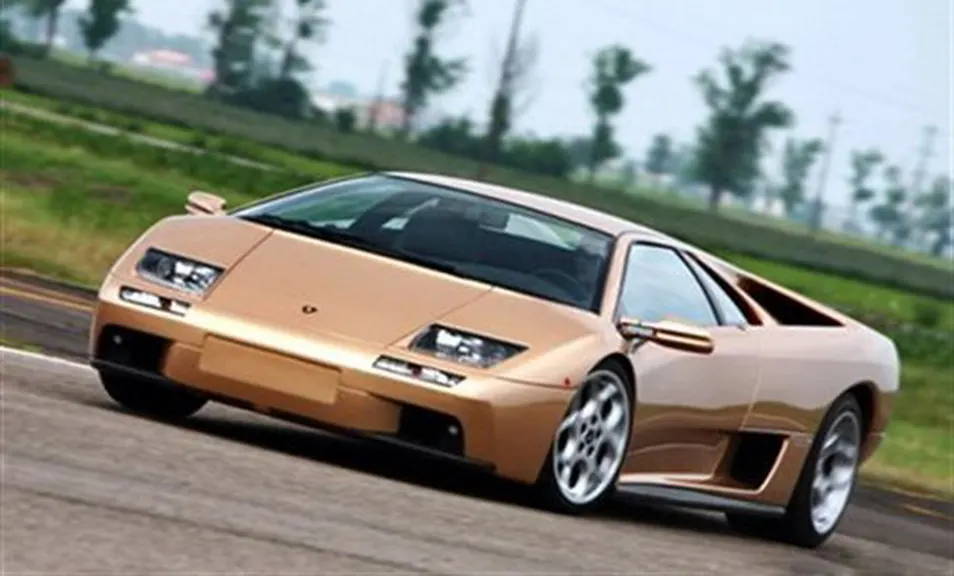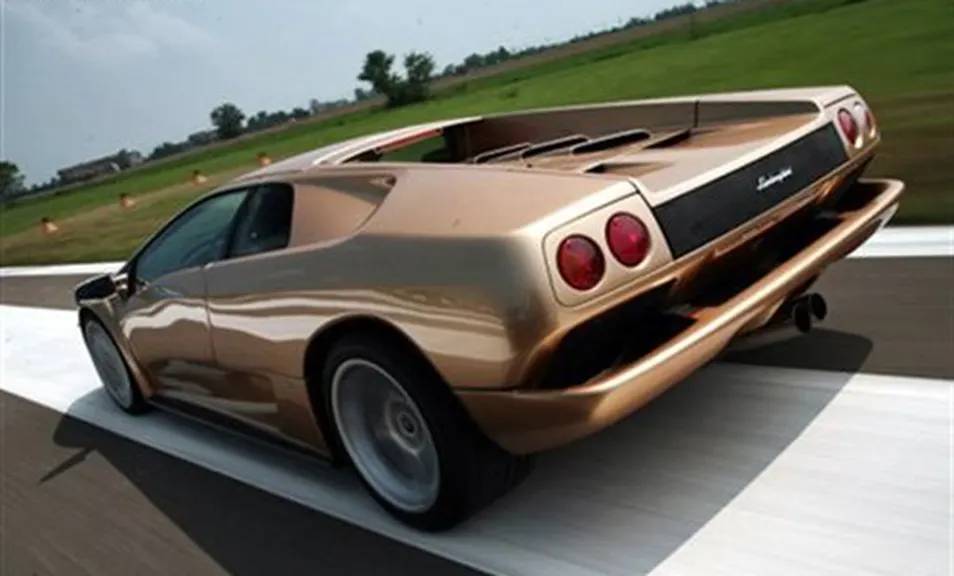 Subsequently, Diablo launched a number of models, the power system has been further upgraded, and launched a four-wheel drive version. In 1999, Diablo officially launched a new generation model, but the second generation product was only produced for two years and then it was shut down.
All along, what Lamborghini lacks is not innovation, but funding. Under Audi's "referral", Lamborghini officially joined the German Volkswagen Group in 1998 and finally gave himself ample funding support. Under Audi's management, Lamborghini launched the flagship sports car Murciélago (Bat) in 2001.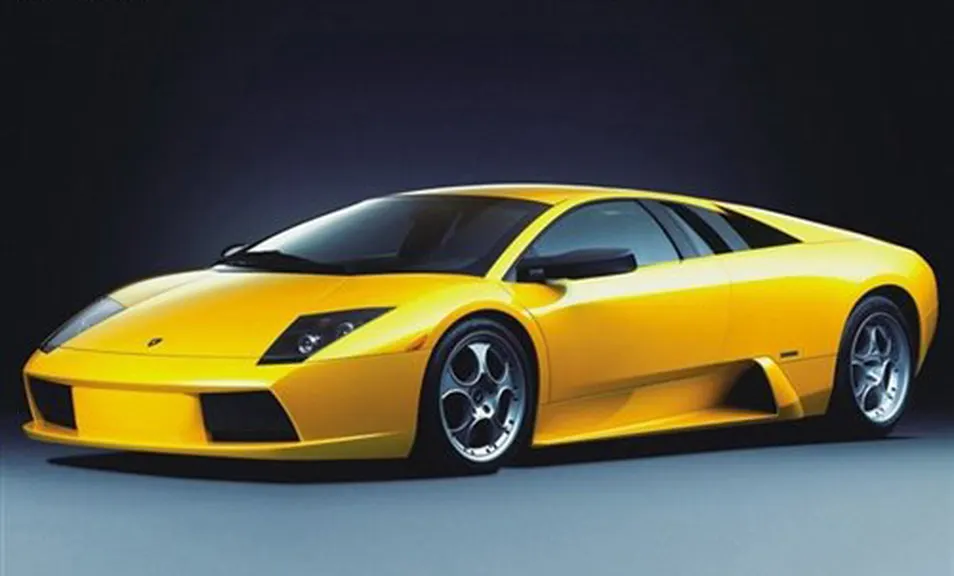 Murciélago stands for "bat" in Spanish, meaning that the car can be as flexible and responsive as a bat. Murciélago adopts all-wheel drive. Audi's engineers emphasize a sharp edge while adding a smooth transition at the tail to make the overall line more coordinated. The original Murciélago was equipped with a 6.2L V12 engine, with a maximum power of 572 horsepower and a maximum torque of 649Nm. The acceleration of 100 kilometers can be completed in 3.5 seconds. Then Volkswagen replaced the brand new 6.5L V12 engine for Lamborghini, which was installed on several Murciélago models.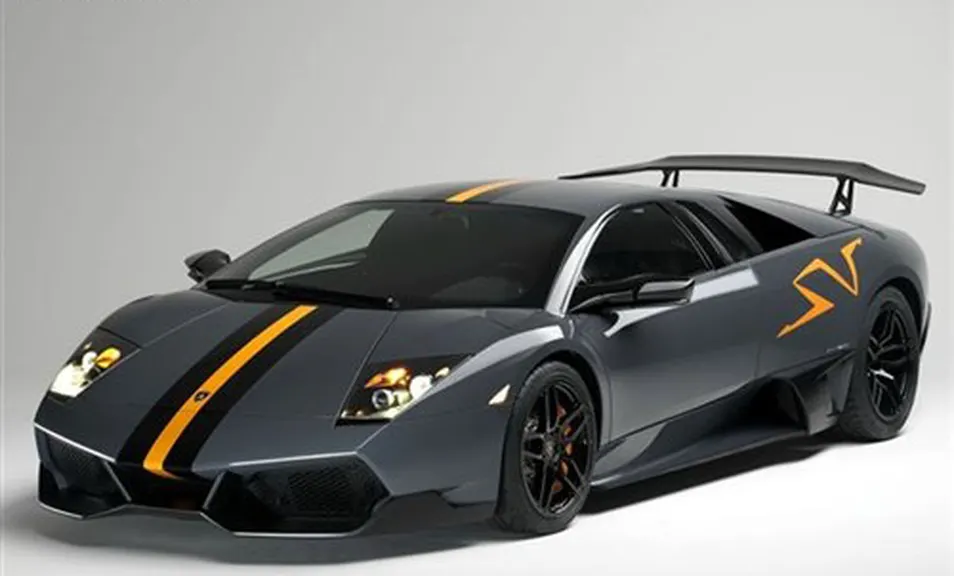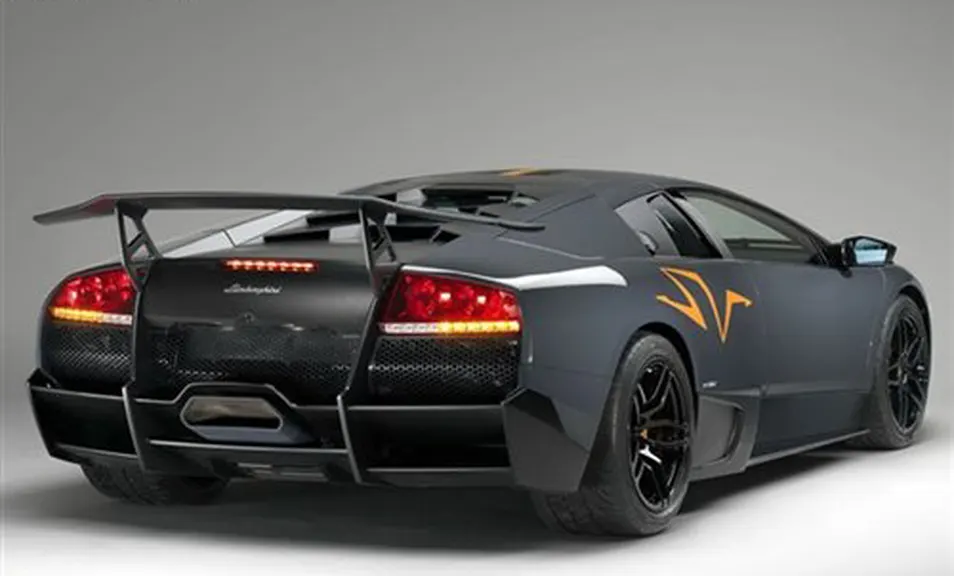 As a brand new entry-level model of Lamborghini, "Gallardo" has been designed since 2000 and officially launched in 2003. Gallardo is based on the design scheme of Italdesign Giugiaro, which is improved by Lamborghini's own designer according to the design style of the product in combination with these parameters.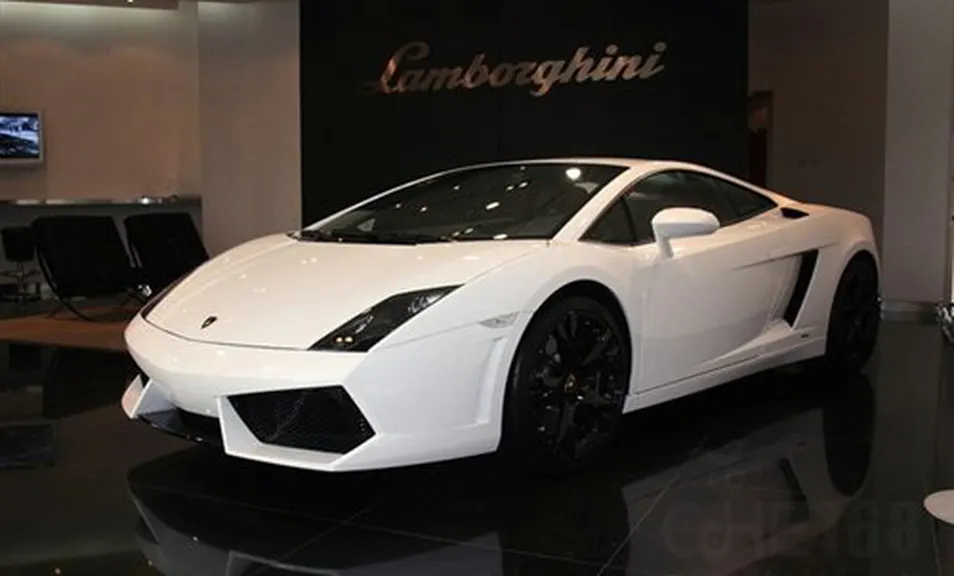 In terms of power, all the engines used by Gallardo are from Audi. The original Gallardo is equipped with a 5.0L V10 engine with a maximum power of 493 horsepower. After different adjustments, the maximum power of this engine can reach 523 horsepower. The LP560-4 and LP570-4 are equipped with a new 5.2L V10 engine, with a maximum power of 560 horsepower and 570 horsepower, and a maximum torque of 540Nm.
In 2007, the most expensive Lamborghini sports car in history, the Reventon, was born. The price was as high as 1.4 million U.S dollars, and only 20 were available worldwide. Reventon is the name of a bull in a bullring. This bull killed a famous bullfighter in a bullfight, and then became famous. Lamborghini named this car Reventon also means that this car is extremely fierce!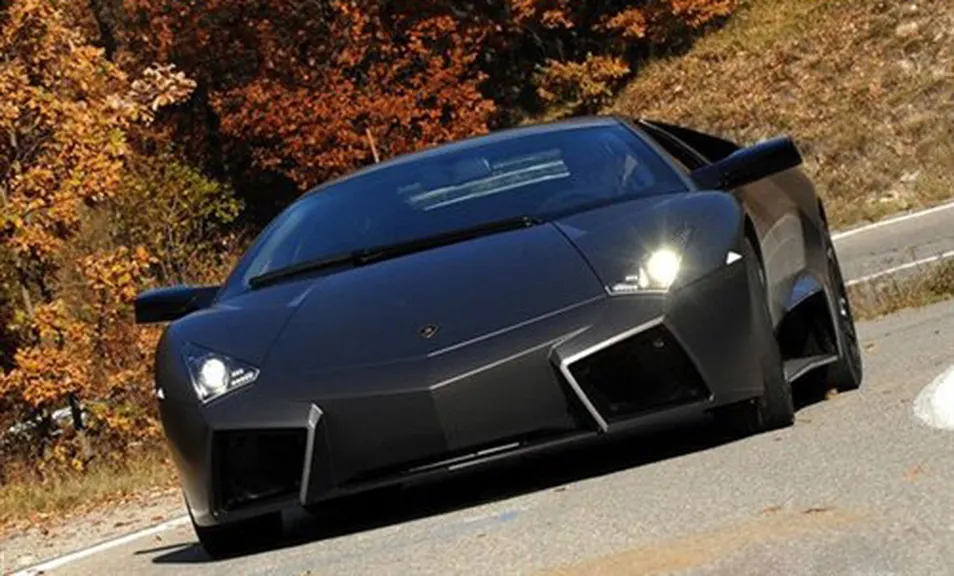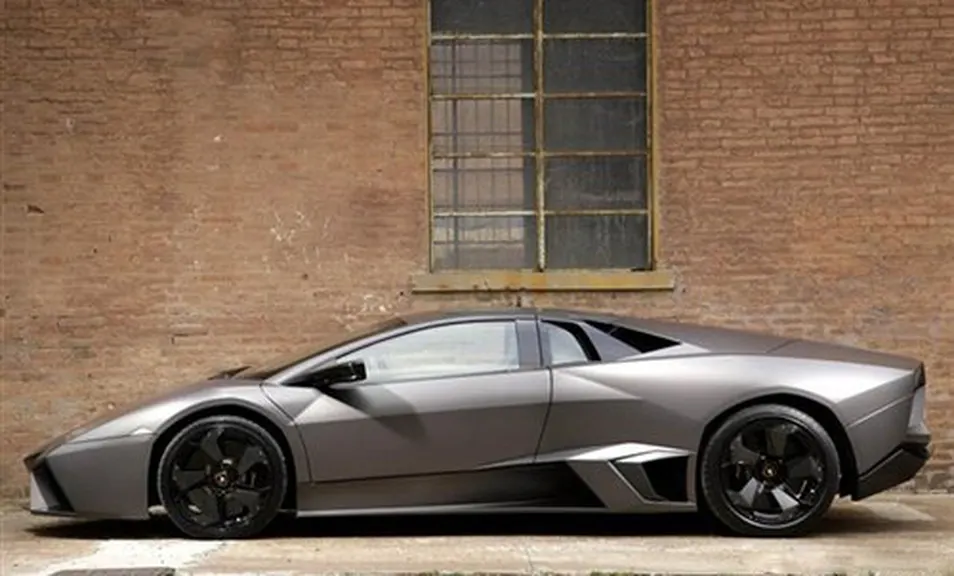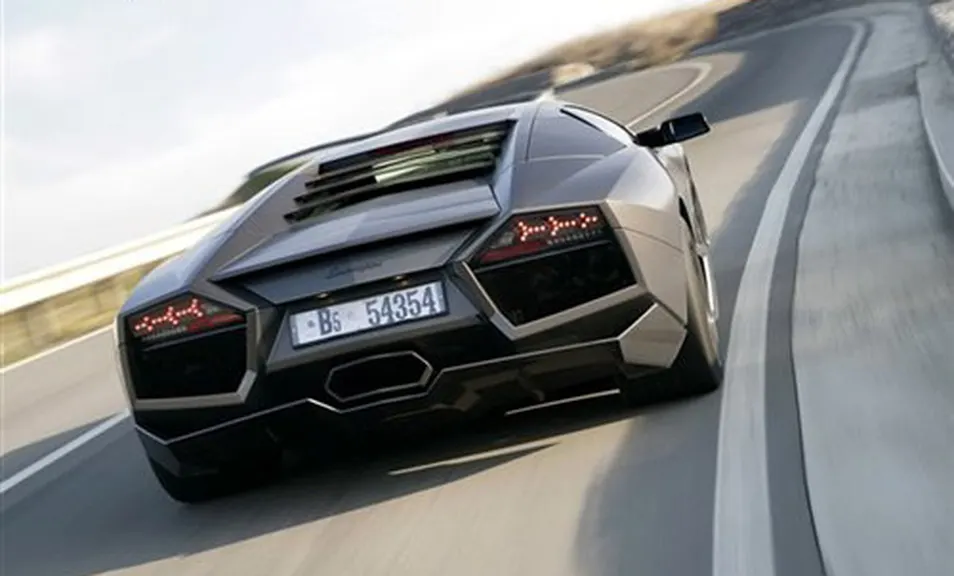 Reventon body is made of carbon fiber material of new aviation technology and designed in the style of F22 fighter. The sharp front combine with two air intakes. The rear of the roof is like the wing of a fighter. The unique LED tail lights at the rear of the car and the large tailpipe in the middle make the whole car full of speed and technology. Reventon is not so much a supercar as a land fighter.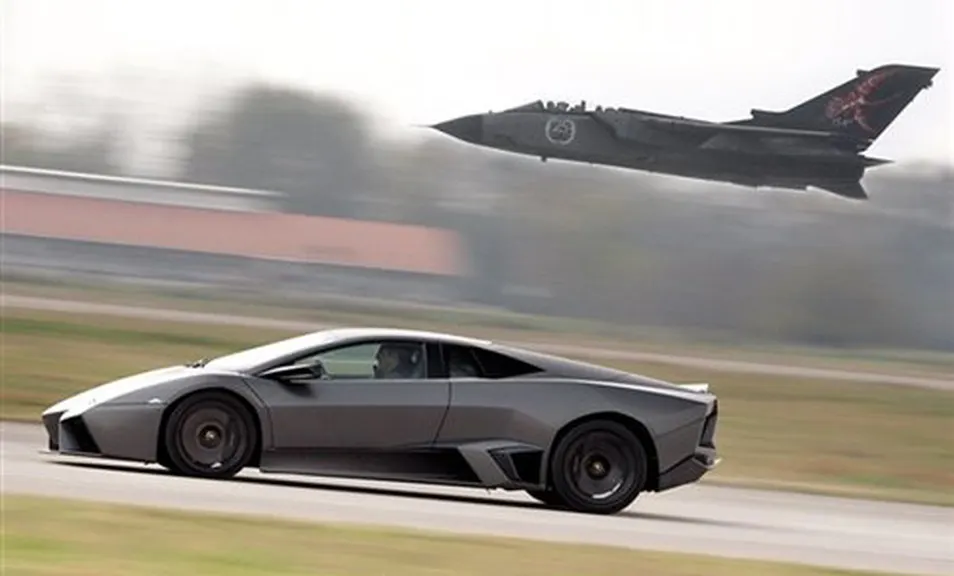 Reventon is equipped with the V12 engine on the Murciélago LP640. After re-tuning, the power slightly increased, with 650 horsepower maximum power, and the maximum torque was up to 660Nm. The transmission system is equipped with a self-developed transmission called E-Gear. The four-wheel-drive Reventon weighs only 1665 kilograms. It only takes 3.3 seconds to accelerate from 0 to 100km / h, and the top speed is easily exceeded 340km / h.
On November 5, 2010, the last Murciélago LP670-4 Superveloce was off the production line, marking the suspension of Murciélago and also the upcoming launch of Lamborghini's latest flagship model. On March 1, 2011, Lamborghini's new flagship model Aventador LP700-4 was officially unveiled at the Geneva Motor Show. According to the naming tradition of wild cattle, Lamborghini also chose the name of a bullfight for Murventélago's successor-Aventador. "Aventador" in Spanish means "fan, blower", which seems to indicate the strength of LP700-4.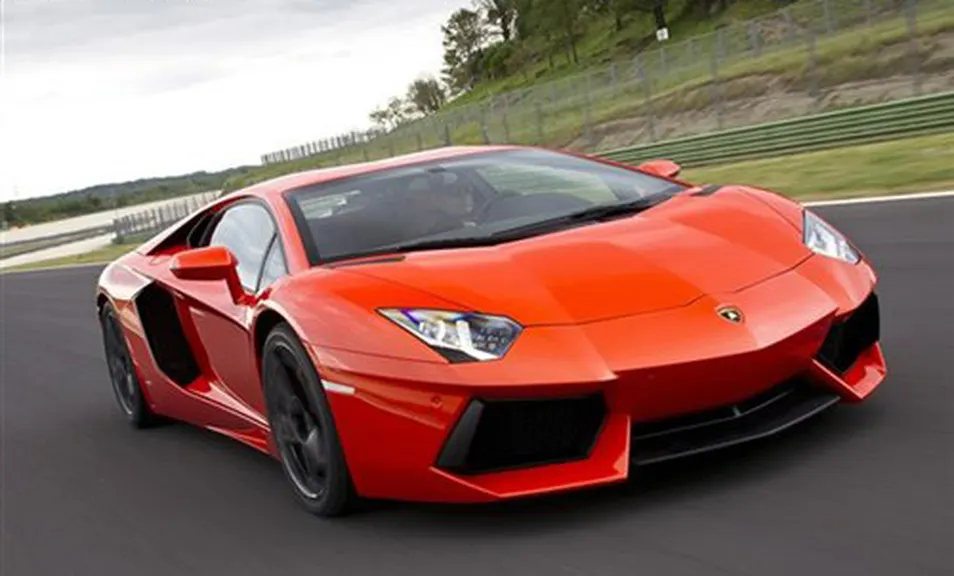 The comprehensive upgrade of the Aventador LP700-4 in terms of performance is even more coveted. The new 6.5L V12 engine brings 700 horsepower (8250rpm) and can provide peak torque of 690Nm (5500rpm). This allowed Lamborghini's mass production sports car to officially enter the "700-horsepower club." Matching the new engine is an ISR (Independent Shifting Rods) 7-speed single-clutch transmission, which is said to have 50% faster shift times than a dual-clutch transmission and twice as fast as the E-gear transmission used by Murciélago. The 700-horsepower 6.5L V12 engine combined with the agile ISR gearbox made the Aventador's acceleration time of 100 kilometers into less than 3 seconds. It took only 2.9 seconds to break the 100 kilometers, and the top speed reached 350km / h.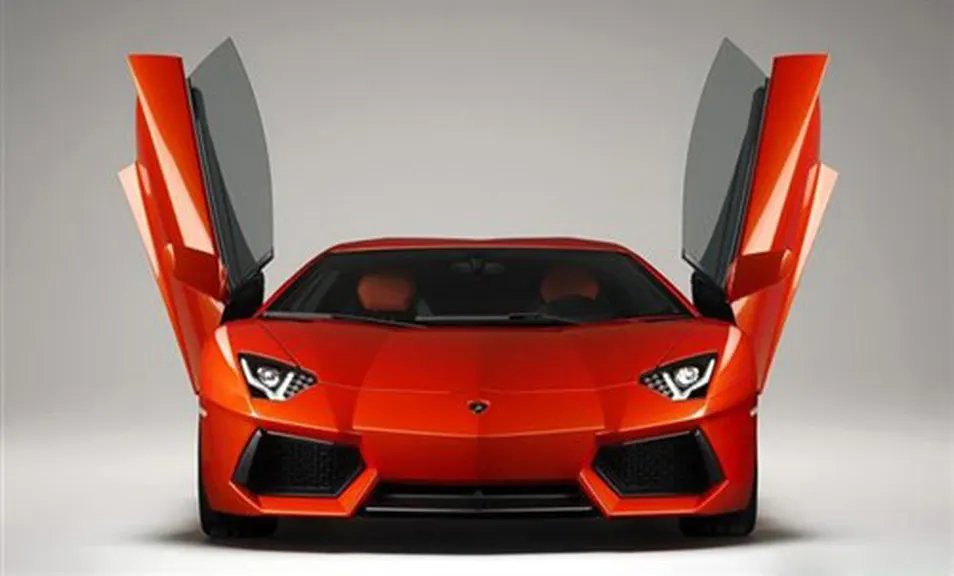 Summary:
In Lamborghini's legendary history, it seems that everything is closely related to the bull. From that savage bull logo to the names of many models, they all penetrate the wildness and strength of the raging bull. The "Raging Bull" also became synonymous with Lamborghini. In less than 60 years, Lamborghini has continuously created innovative classic supercars one after another for the world: Miura, Countach, Diablo, Murciélago … Of course, there are many other models in the development process of Lamborghini, we will not introduce them one by one here. Lamborghini used a sports car to explain what is the perfect fusion of power and beauty. We have every reason to believe that Lamborghini will never lack creativity. In the future, we will see more Lamborghini with more glamorous and technological.