The doors will look gorgeous, illuminating and graceful; also you can check on your family in the cabin without switching on the main light bulb if you have these door handle bowl lights installed.
How about some subtle lighting in the car interiors? A slight decoration that is themed, grand, and comforting to look at. An LED door handle light is a fresh idea that is engineered with utmost usability and to create an eye-catching presence. This accessory when adorned inside looks charming, luxurious, and unique as it adds a distinct grace to the whole environment of the car.
Let's further explore various features of this ancillary by AoonuAuto to know how this product is under the spotlight: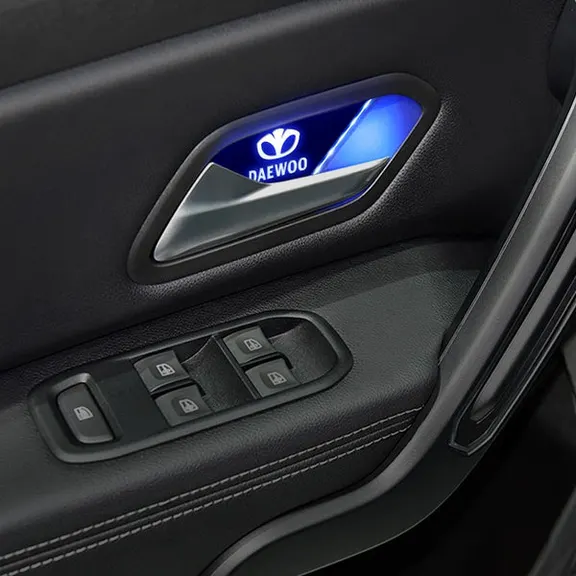 Wonderful specifications of the auxiliary
This amazing auxiliary works on 12 V of the voltage and is available in colors as white, blue, green, and ice blue. All the colors look exquisite and magnificent when they light up. These lighting accessories dimly add a glow to the atmosphere by adding a tangent of cool hues inside which sets the mood right for a long drive.
The element with which these lights are made of is Japanese acrylic which is a soft and sturdy material that makes the side door easily reachable and you won't have to search or the exit bowl. The high brightness LEDs are appealing and pleasant in their looks, though bright yet don't enter in the eyes of the observers.
Highly customized door bowl handle
There is no standard size that fits all, at AoonuAuto store you would get a customized piece for your beautiful four-wheels so that the design doesn't look odd and blends in your car. You can get in touch with the customer care team at AoonuAuto to give them details of your car model and the shape of the inner bowl so that their team would provide you with a proper interior door bowl lamp.
Once the details are given, you can even decide over the logo-style you wish to own, since you can add a personal touch to the car brand that you have. So, once it will be tailor-made for you, the four doors of the car will showcase a well-defined car brand evoking a feeling of pride for you. So why not relive the experience every time you sit in the car with your loved ones?
Hassle-free installation and longer service life make this a desirable accessory
With this LED Door Bowl light, you won't have to worry much about the installation process because it's very easy and effortless. The wire ends are designed with pins which save the destruction of the original power and becomes easy to fix (however, with cars that don't have space for door bowl lights might require some drilling). However, the white wire means it has to be connected to the positive and the black wire to the negative.
Once they are installed, rest assured that they are a lifetime investment that you have made because they are resistant to scratches, corrosion and are also IP65 waterproof, so don't worry if accidentally you or your kids spill some water on the door. So, it is time to fix this in your car and enjoy a romantic getaway soon with your beloved when your car will be dimly lit from the inside.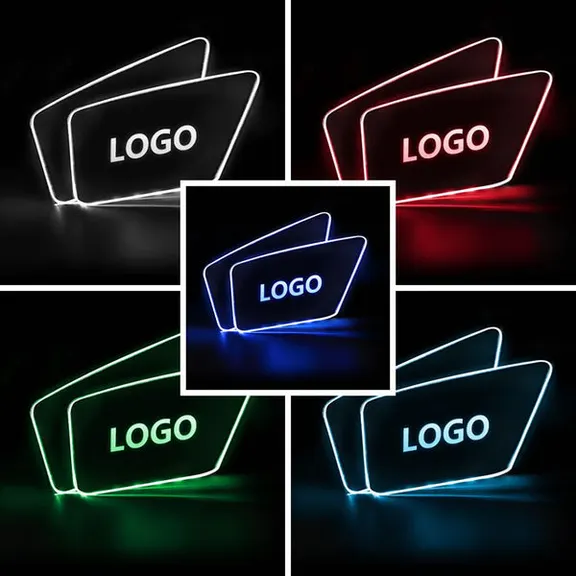 These car accessories won't make the long itinerary it would enable some good interior lighting with the music of your choice on your playlist. No doubt, that this innovative ancillary is a product spotlight that is becoming popular with each passing day.