The product under the spotlight is LED work lights by AoonuAuto, these premium accessories are universally applicable and ease down the situation you are in. Whether you are driving, working in your garage, or having a party; these lights would come to rescue because they are highly manageable and tractable.
There have to be some solid reasons which should convince you enough to grab these lights, so let's get this product into the spotlight: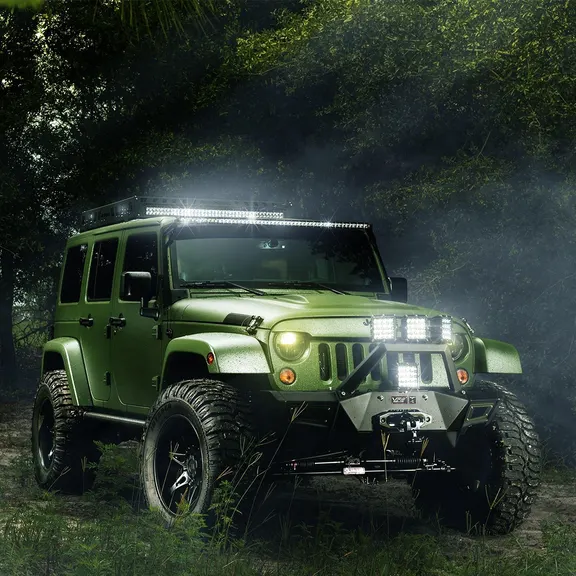 Why should you buy these work lights? 
Halogen and xenon lighting cause too much heat, they pass radiations which can take a toll on the atmosphere and have a shorter span of light. Those obsolete lights make the whole atmosphere look too worked up, too soon, in comparison to the newest technology-based LED lights.
LED lighting is multi-functional, universal, and blends into the natural lighting so well that it gleams up the entire amount of lighting to multiple folds. As for this outstanding product under the spotlight, called LED lights for work can be applied to almost every vehicle like SUVs, ATV, UTV, trucks, motorcycles, cars, trains, campers, etc. You name it, and you got that vehicle in the checklist if you wish to install these accommodating lights.
These lights are so compact and adjustable with the mount that you can even use them on your boat, yacht skiff, and ships too if you are taking a voyage in the sail at night. The high range of these LED lights will be a great guiding force through the waves. At the top of it, you can easily get them fixed in your backyard, garden, or lobby too for some extra lighting during the evenings.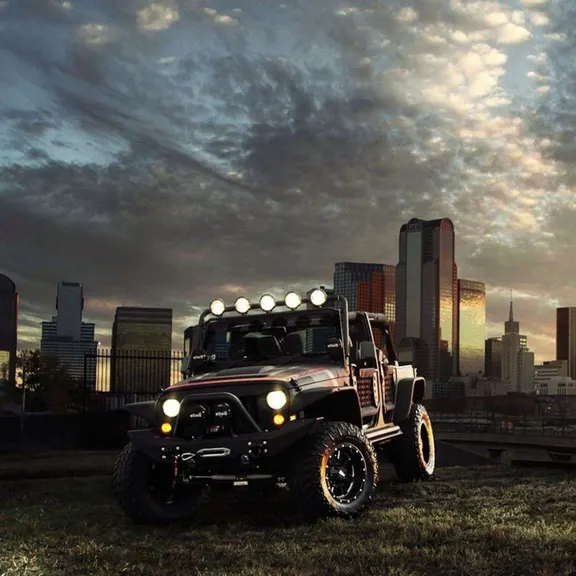 Powerful LED work lights and their incredible specifications
These lights are available in different models with AoonuAuto starting from as low as $32 ranging up to $230. It depends on what power, what luminous flux you wish to own, and if you want beam options to choose from.
The common striking features of this assortment of lights are- that they work with Cree LED chips, that's the leading quality of LED light chips. They provide an unflinching light system to the buyers who will have the crystal clear vision at night whether they use this light to be installed on the vehicle or in their backyard. The LED work lights are energy-conserving and don't throw noxious radiations in the atmosphere.
These lights are IP67/68 waterproof, they are dustproof, quake-proof, and anti-corrosive pieces designed with attention to details. The sturdy material that it is built of it is die-cast aluminium housing, with the black-painted iron bracket and polycarbonate lens.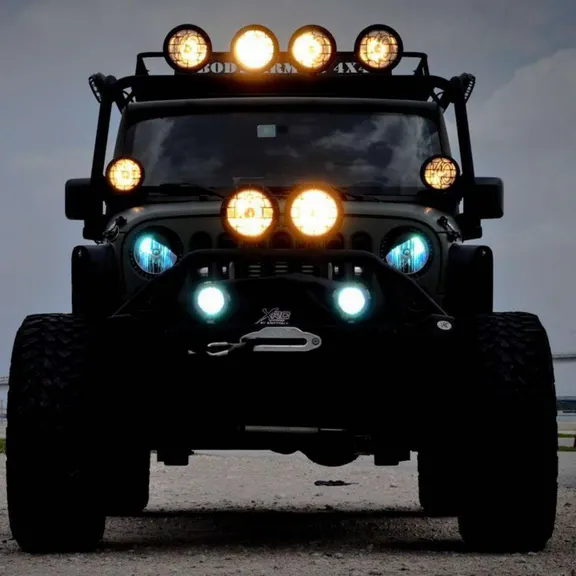 Buying work lights can be a great deal worth investing in
Once you buy it and install it (depends if at home or in your vehicle), so if it is mounted on the latter you can rest assure you can take your vehicle on rugged terrain without thinking twice because it will be held tightly by the bracket, which even though is adjustable still has the best grip angularly too.
AoonuAuto also gives a one-month replacement warranty for this product in case you find any damage and even 12 months warranty that covers seeing the defects. The customer care at AoonuAuto will be pleased to help you choose your most desired car accessories by aiding you to choose from scratch.
This product by AoonuAuto is worth the purchase if you have too much going on in your life and you need a kick-start and efficient solution from 'anything to everything'.