●1982-1990 Metro/Metro Turbo
In 1982 MG made a new attempt. The new model is called Mini Metro. It is the first hatchback MG model and the first MG model to use the latest Hydragas air suspension system from BL Company (British Leyland).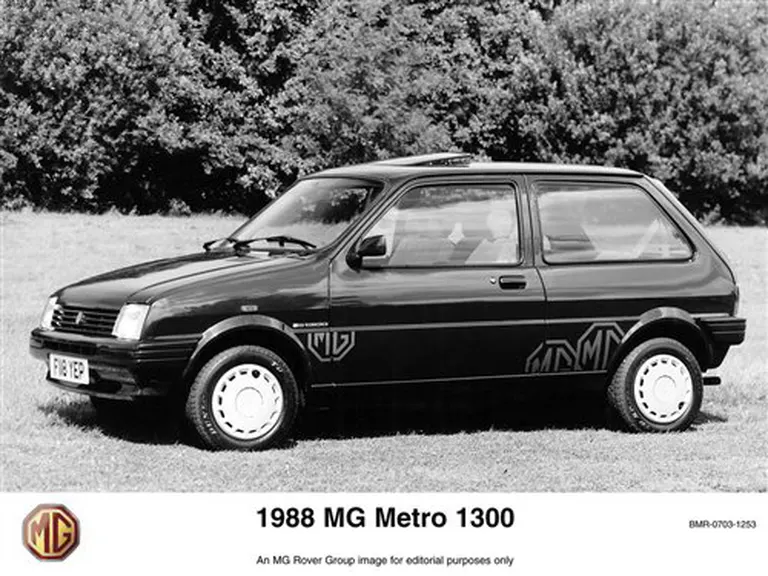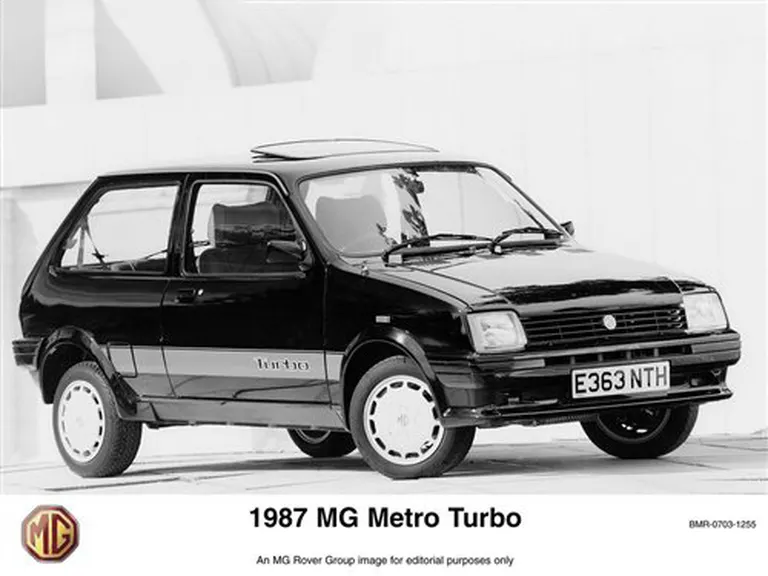 Just a few months after the launch of the Mini Metro, Mg launched the Metro model with a turbocharger, which has a maximum power of 93 horsepower. Turbocharged Metro can reach a maximum speed of 176km / h. Its faster speed, flexible handling, small and delicate shape and the price of 4799 pounds make it quite cost-effective.
●1992-1995 MG RV8
In 1992, the MG RV8 model equipped with the V8 engine was launched. The front line of this car became more rounded and smooth, bright and full of England style. The rear wheel arch structure and welcome pedal are added, which makes it more comfortable and considerate. The extended car front highlights the characteristics of the headlight combination, which is dynamic and elegant.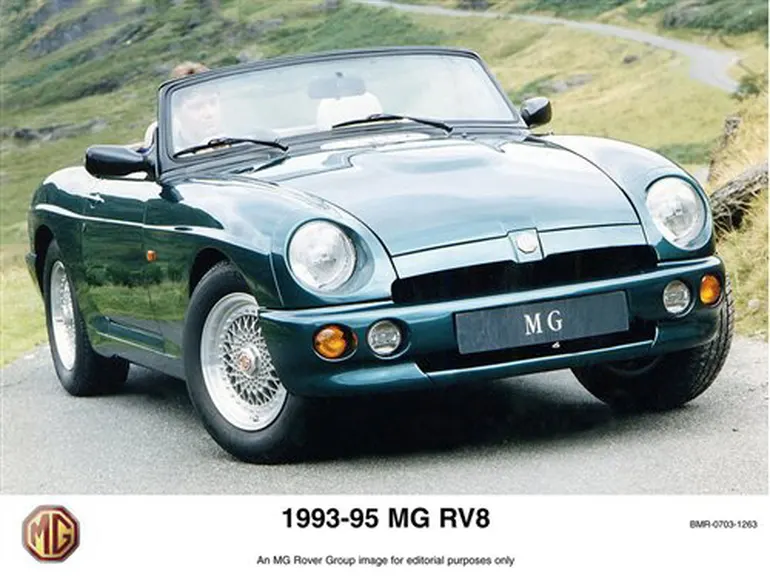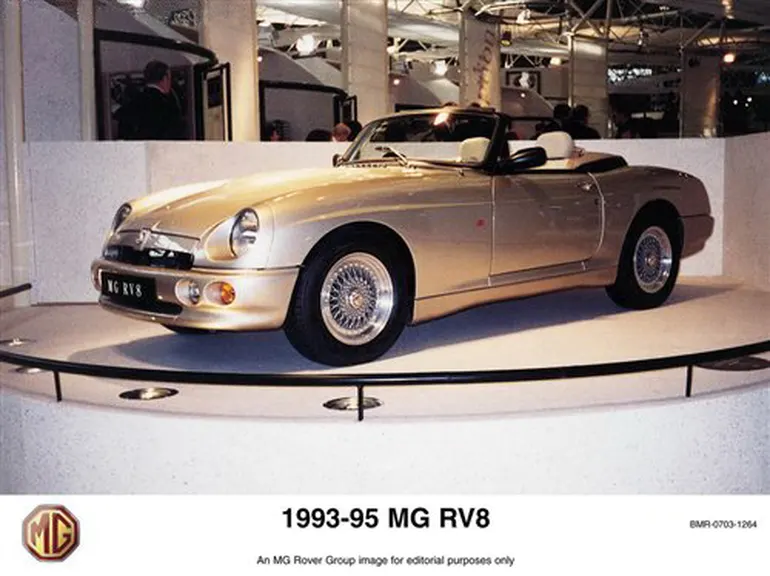 At that time, British people paid more and more attention to the life quality. This is not only reflected in the daily life of the British, but also in their choice of cars with more attention to detail and texture. In order to meet the needs of the public, MG adopts elegant wooden central control panel display instrument and soft and delicate seats when producing the RV8 model.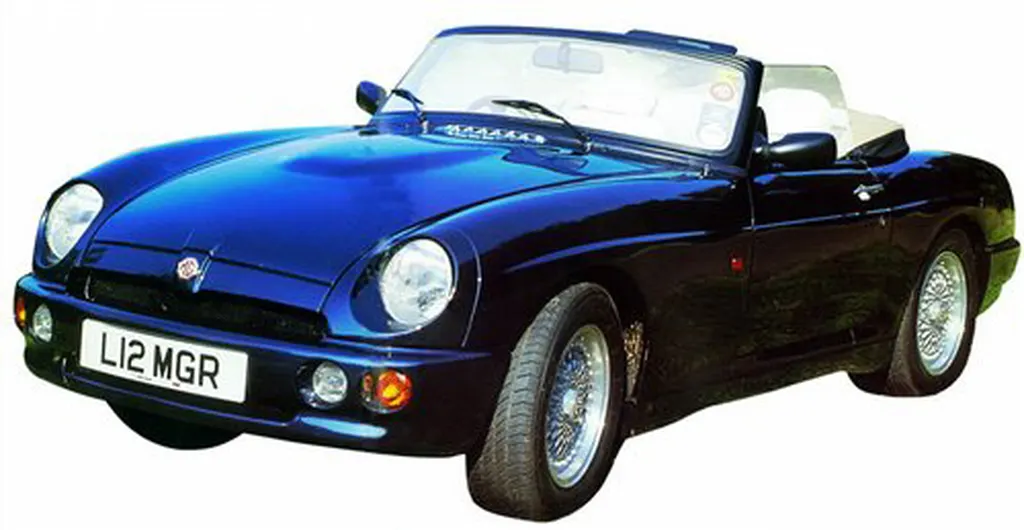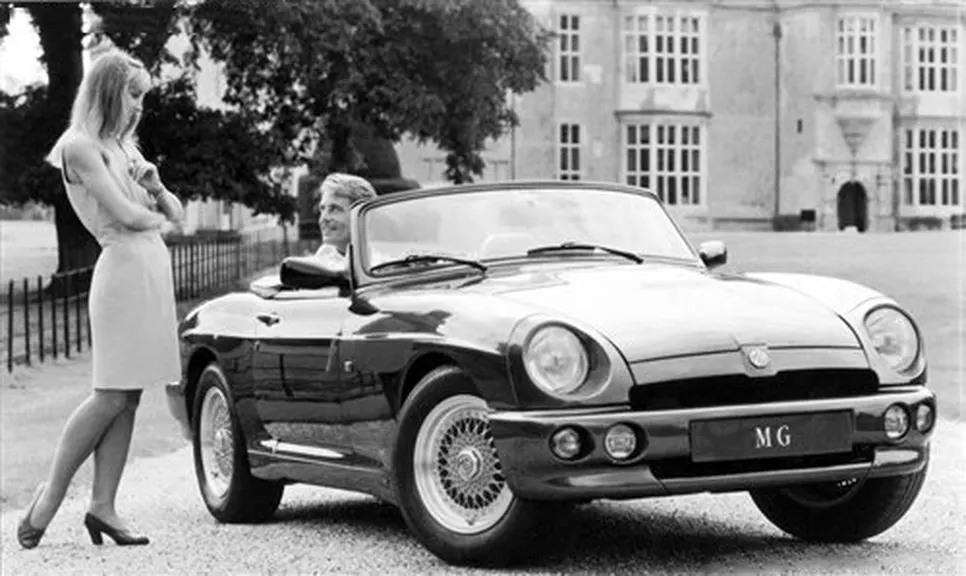 In terms of power, the maximum power of the 3.9L lightweight alloy V8 engine can reach 190 horsepower. The chassis adopts the rear wheel drum brake, and the rear axle is suspended on the semi-elliptical elastic steel sheet through the additional connection position provided. In addition, two modern functions are used to improve handling performance, including front and rear long stroke shock absorbers and anti roll bars to improve handling performance and comfort.
●1995-2002 MGF
In the early 1990s, one of the Rover Group's most courageous plans was to agree to develop a new mid-engine sports car. History tells us that this MGF car is a successful business case. MG launched MGF after it was acquired by BMW. The shape, form and layout of this model are largely influenced by BMW. Therefore, MGF uses rear-wheel drive, and has a horizontal engine, which is installed behind the two passenger cabins.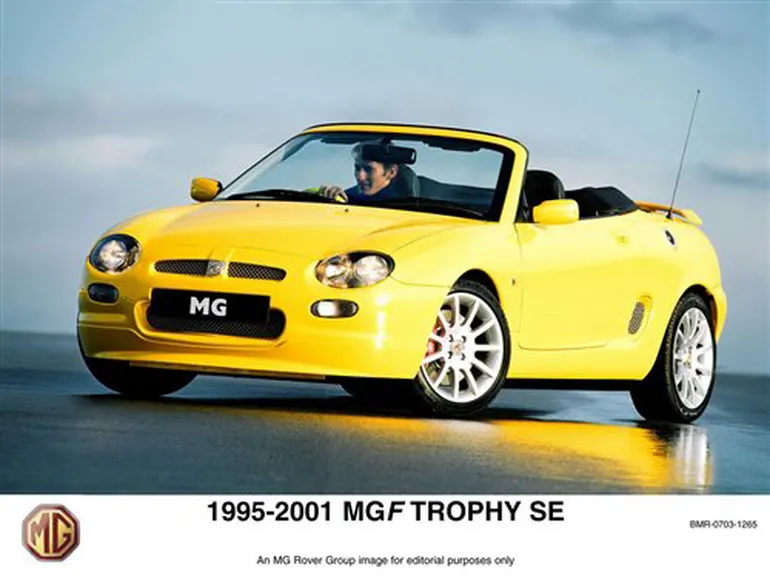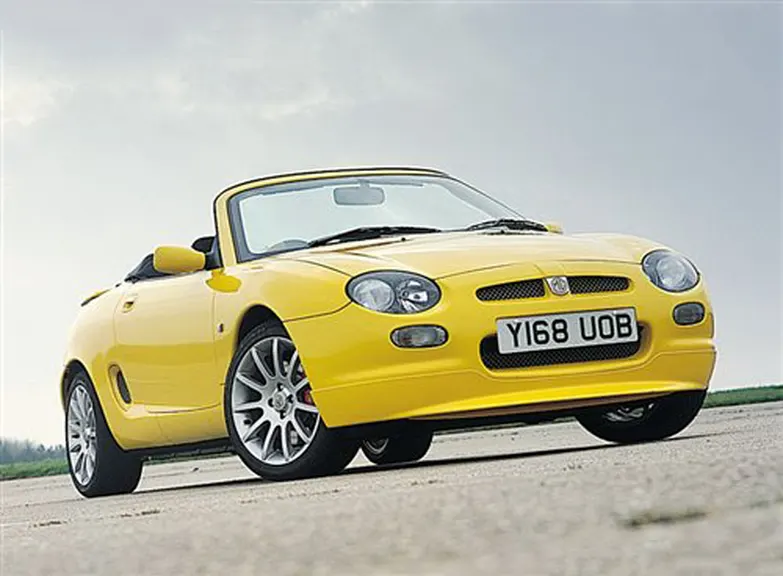 In terms of power, a 1.6L engine with a maximum power of 112 horsepower and a 1.8L engine with a maximum power of 158 horsepower can be selected. The MGF looks smooth and distinctive: the round car front, the short and thick tail reflect each other, and it looks dynamic. At the same time, MGF has a comfortable and advanced passenger cabin. Of course, it also includes many auxiliary devices such as ABS and power steering.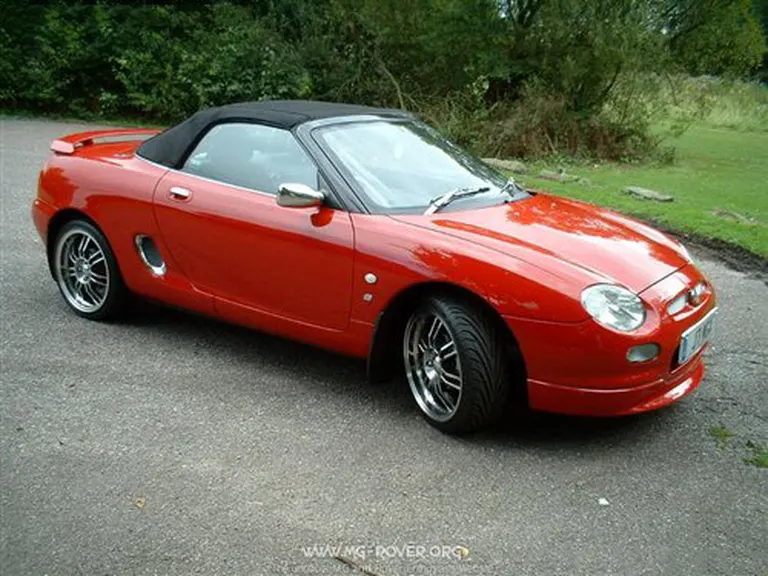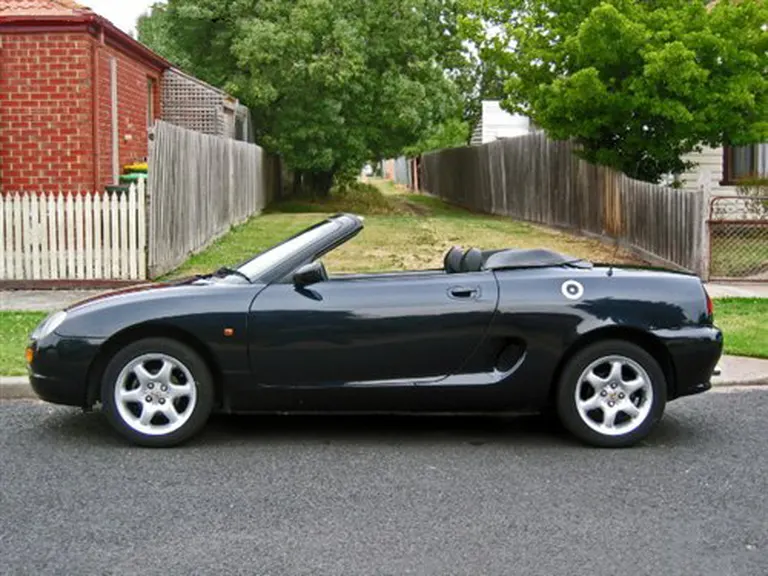 MGF's outstanding power performance, ride comfort and good quality have been widely praised by the British automobile industry. The sales of MGF were quite good and soon began to sell in other continents. Until it was replaced by MG TF in 2002, it was still full of classical and charm style around the world. MGF has proved its outstanding achievements in its own way. It can be said that it is the best selling sports car in the UK.
●2001 MG ZR
If Golf GTI is a German hot hatch, Mg ZR can definitely be called a British hot hatch. I've experienced MG ZR before, and I'm very impressed with its performance. It is possible that some performance aspects of ZR are slightly worse than GTI, but generally speaking, ZR deserves this title.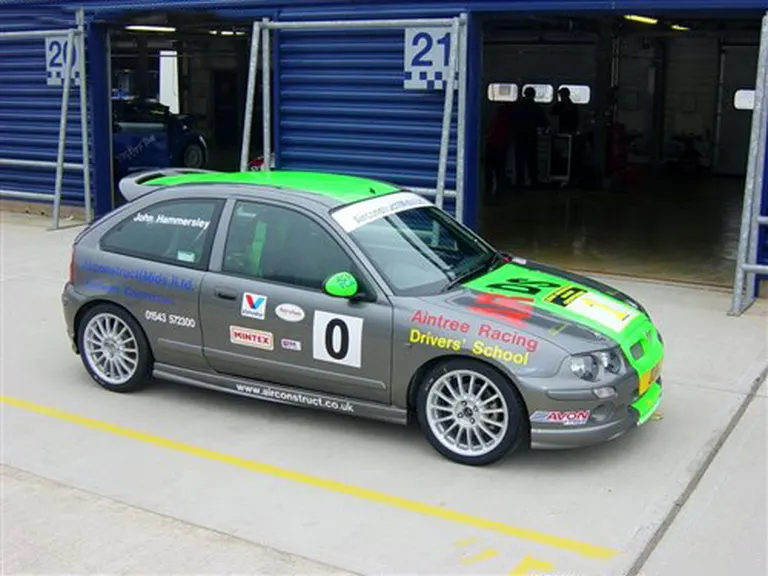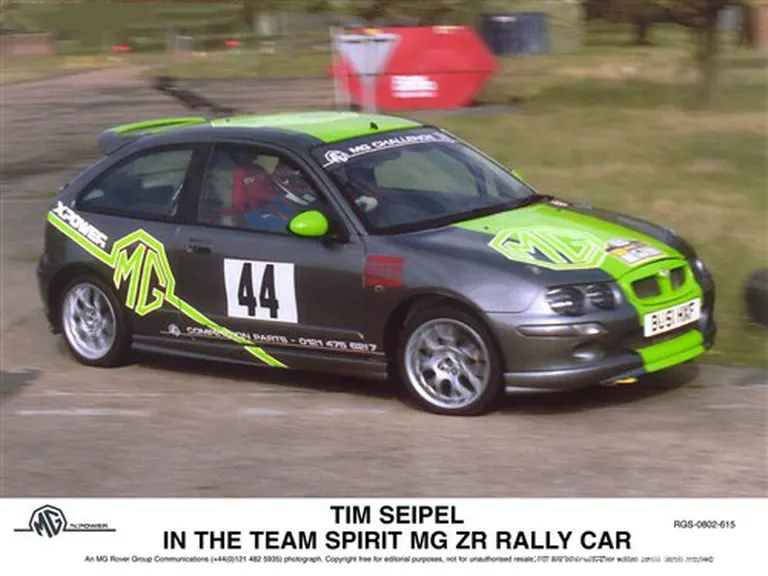 ZR is built on the basis of Rover 25, but ZR is not Rover 25, ZR's shape is more dynamic, the suspension is more solid, and the power is more stronger. Today, ZR can still be seen on the streets of Britain. British young people, when buying used cars, ZR is the main model they consider. The compact and dynamic shape matches the standard 17-inch hubs, creating a very dynamic appearance.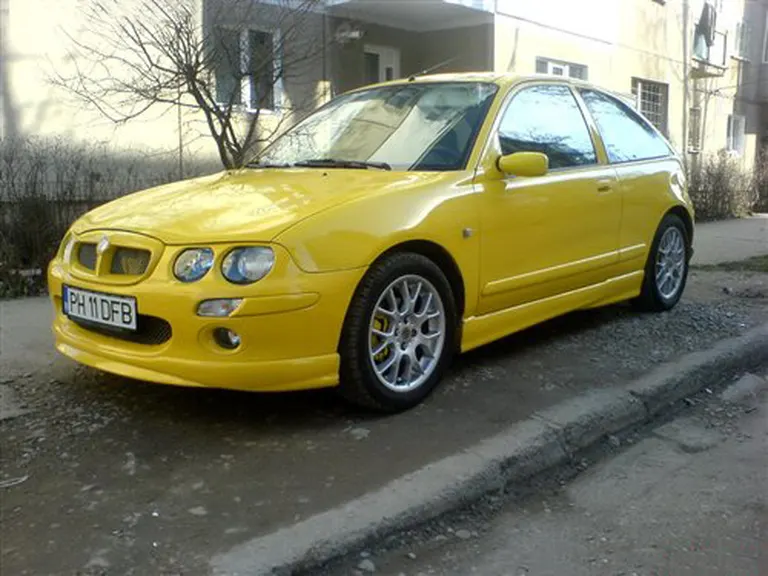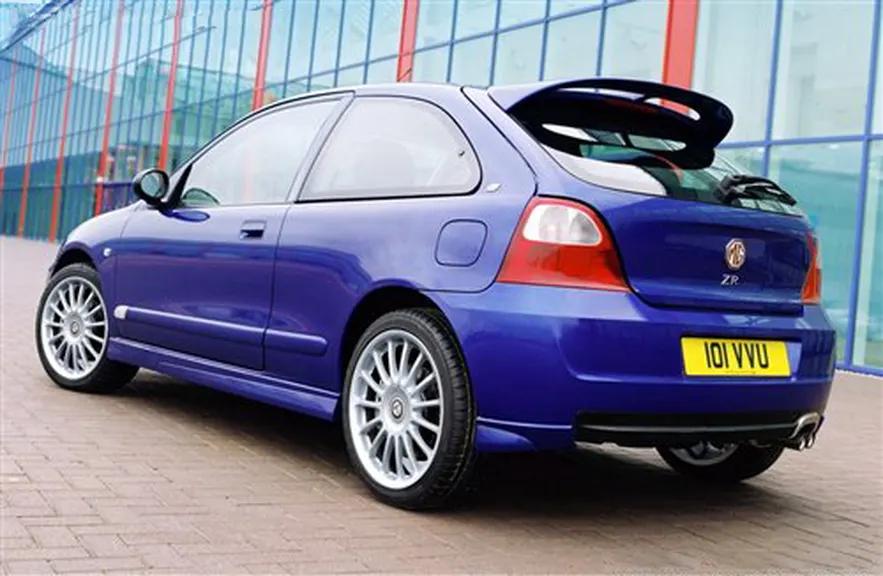 ZR has a variety of power systems to choose from. The maximum power of the 1.4L engine is 105 horsepower, and the acceleration of 100 kilometers can be completed in 10 seconds. The maximum power of the 1.8L engine is 120 horsepower, and acceleration in 100 kilometers takes only 8.6 seconds, which seems to be very good now. Many turbocharged models sold in China have only achieved similar results. If it is not enough, ZR also has a ZR 1.8 VVC model to choose from. The 1.8L engine has a maximum power of 160 horsepower and an acceleration of 100 kilometers at 7.4 seconds. I think it is not too much to call it a hot hatch.
●2001 MG ZS
ZS model is built by Rover 45. Compared with Rover 45, MG gives ZS a very radical characteristic. The unique front grille and improved tail lights and tail wings give ZS a more sporty soul.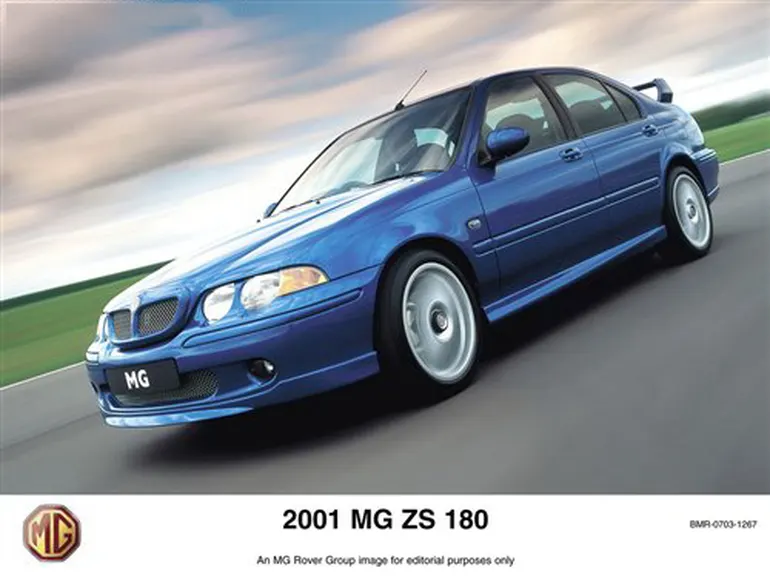 In terms of power, the same 1.8L engine is used as ZR, and the acceleration time of 100 kilometers is 9 seconds, while the 2.5L engine with 180 horsepower can accelerate to 100 kilometers in 7.3 seconds, and these achievements are all created by naturally aspirated engines.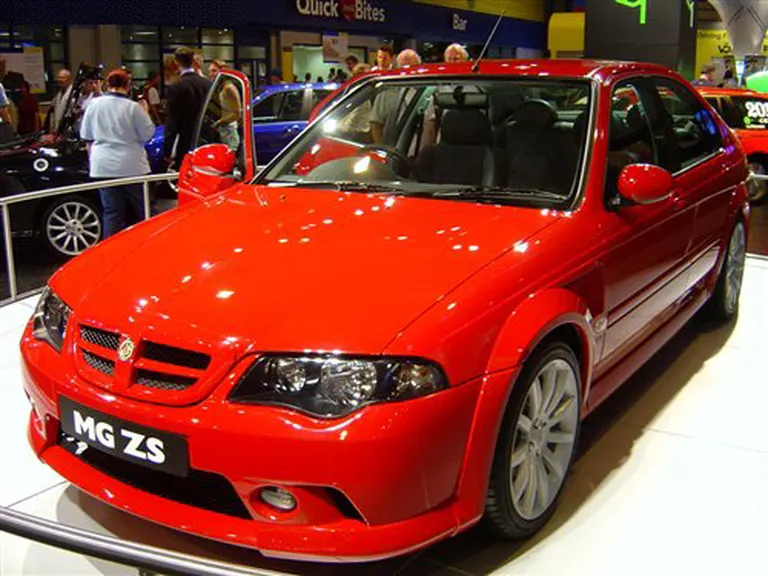 I have driven the 1.8L ZS many times, and I am very impressed with this car. The acceleration performance is very linear, not as abrupt as the turbocharger engine. The standard bucket seat in the car can provide excellent support. The firm suspension is good for roll suppression. It can provide a good driving experience, but the disadvantage of ZS is that although the suspension is very effective in suppressing roll, it sacrifices comfort too much, which is worse than the German car.
●2001 MG ZT
MG launched a mid-sized sports sedan ZT in 2001. ZT is improved from Rover 75, and it is also the MG7 that everyone sees in China. ZT blends the elegance and passion of British very well. The smooth and atmospheric appearance, combined with the sporty surround, 18-inch hubs and rear spoiler, fully reflects the British sporty style. It can be said that ZT is one of the most beautiful sports cars in the history of British modern cars.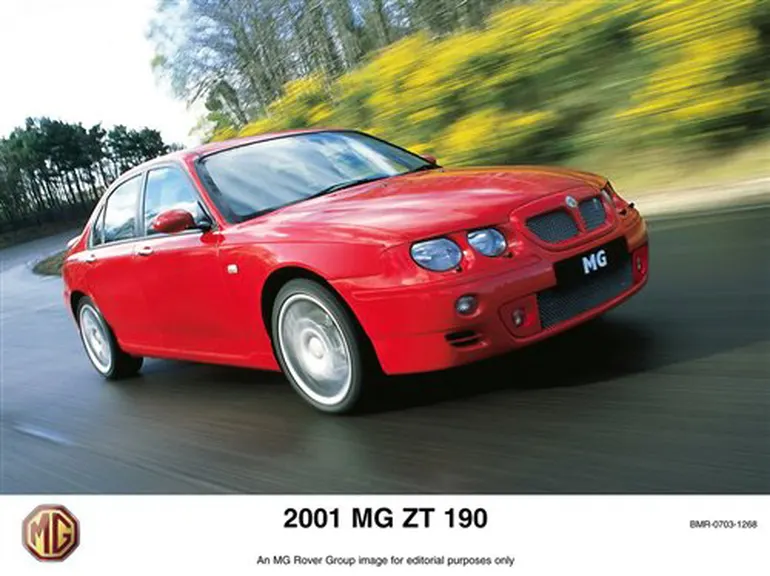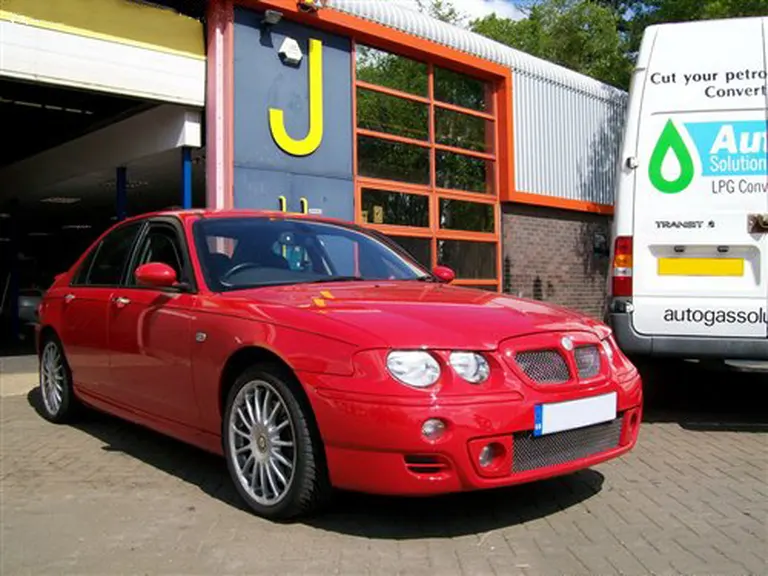 ZT has three types of displacement and four types of different power output models. It is equipped with a 1.8L naturally aspirated engine. This engine has the same maximum power of 120 horsepower as that on ZR and ZS. There is also a 1.8T turbocharged engine with a maximum power of 160 horsepower and a 100 km acceleration of 8.5 seconds. In addition, there are two kinds of power output 2.5L V6 engine, the 100km acceleration of 160 horsepower model is 8.8s, and the 100km acceleration of 190 horsepower model is 7.7s. For a medium-sized car like ZT, a 100 kilometer acceleration of 7.7 seconds will never lose to any competitor.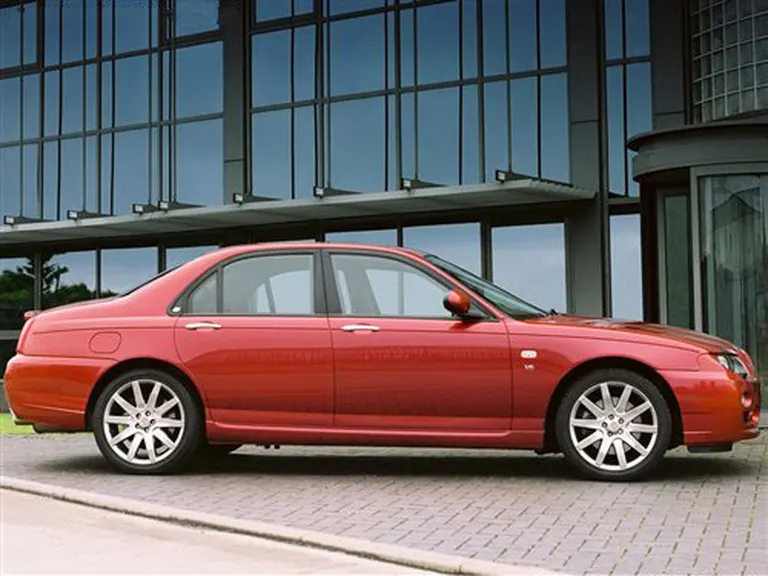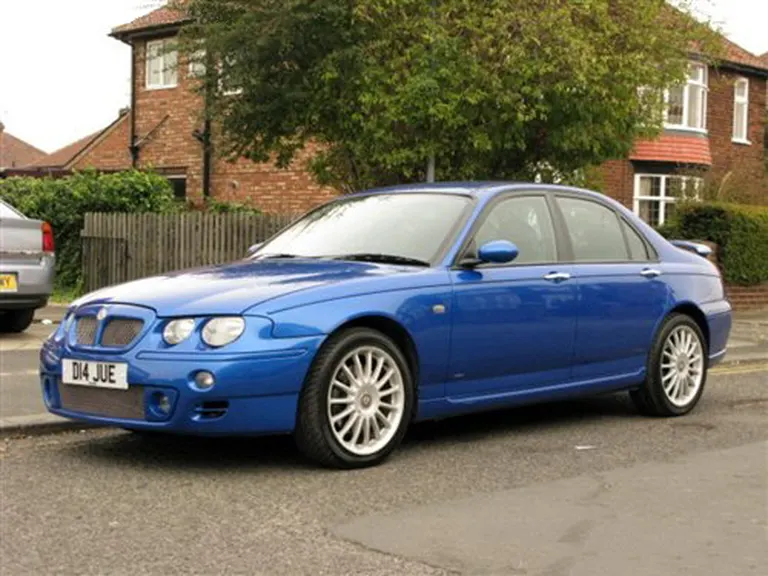 In 2004, MG launched the top version of the ZT equipped with a 4.6L V8 engine. The maximum power of this engine is 260 horsepower. The power is not very high according to the current standards, but the ZT of the V8 engine can accelerate to 100 kilometers in 6.2 seconds.
●2002 MG TF
In 2002, MG launched the TF, a replacement model of MGF. TF is a two-seater sports car with a combination of soft top and hard top. The sharp and charming appearance and advanced equipment make it unique. The body is designed with a classic mid-engine and rear-wheel drive, and its beautiful lines make this car have a pure British sports car style. The mid-mounted engine is more peaceful than the front-mounted or rear-mounted engine, and it is easier to handle, while also distributing the body weight better. The highly personalized interior highlights the sports passion of this car.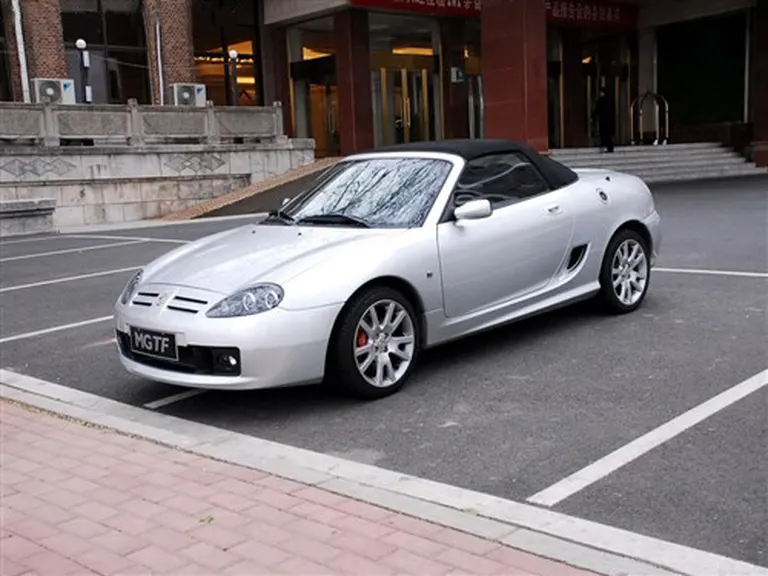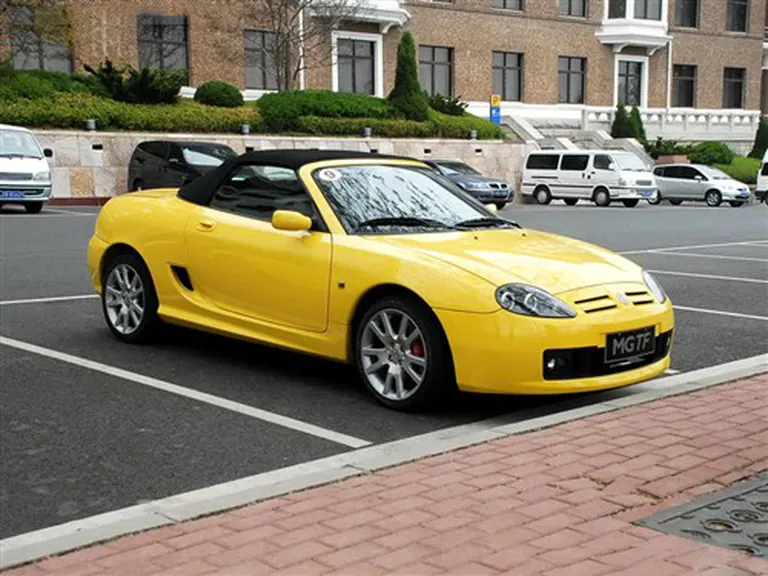 TF is not only equipped with the new MG grille, but also equipped with stylish headlights composed of four small lights and turn indicators covered under the same glass. The front mud fenders have larger deflectors than before to increase downforce. A new welcome pedal was added under the door, and the rear fender was also changed accordingly.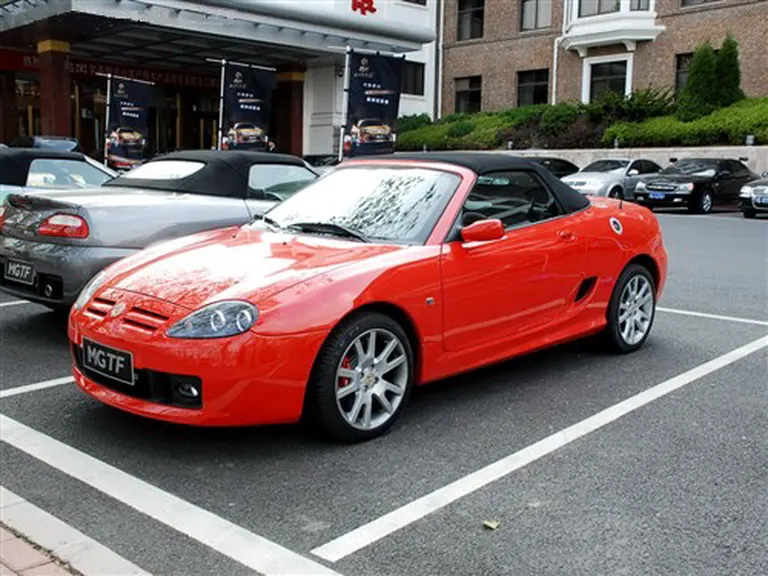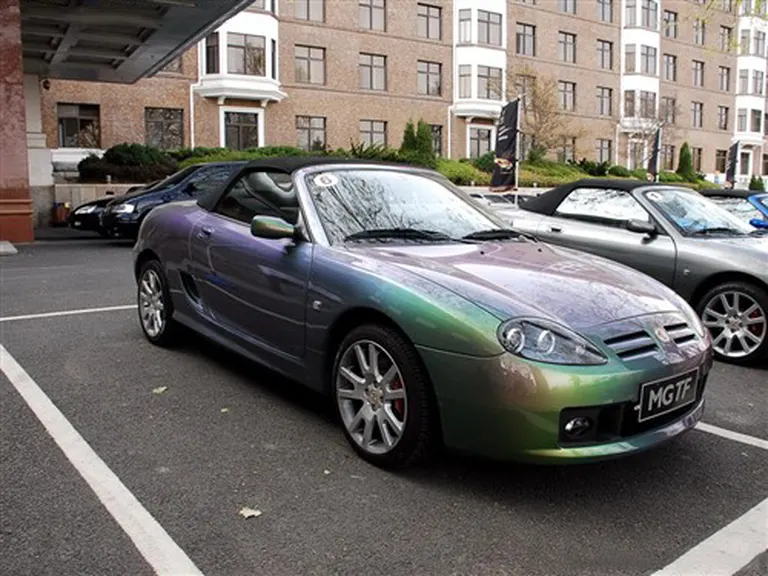 But its engine is still the same as before – the entry-level 1.6L engine, maximum power of 115 horsepower. 1.8L model, maximum power of 157 horsepower. In addition, the CVT automatic transmission is also available.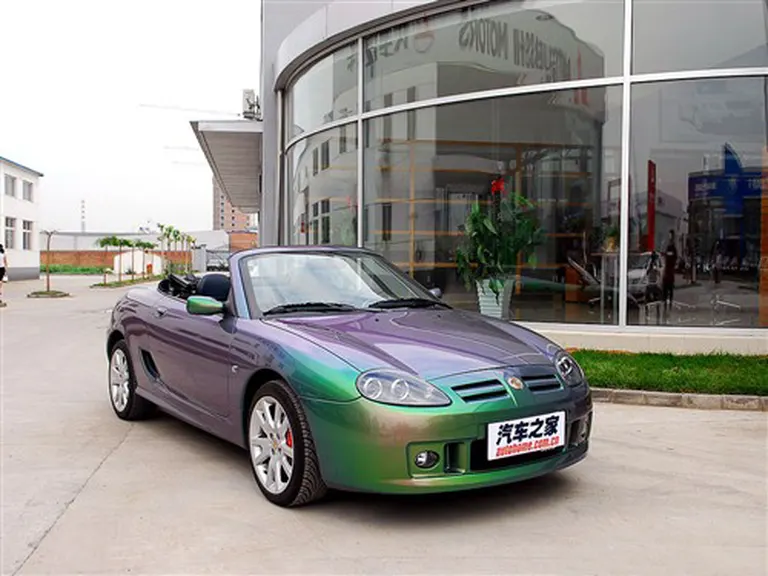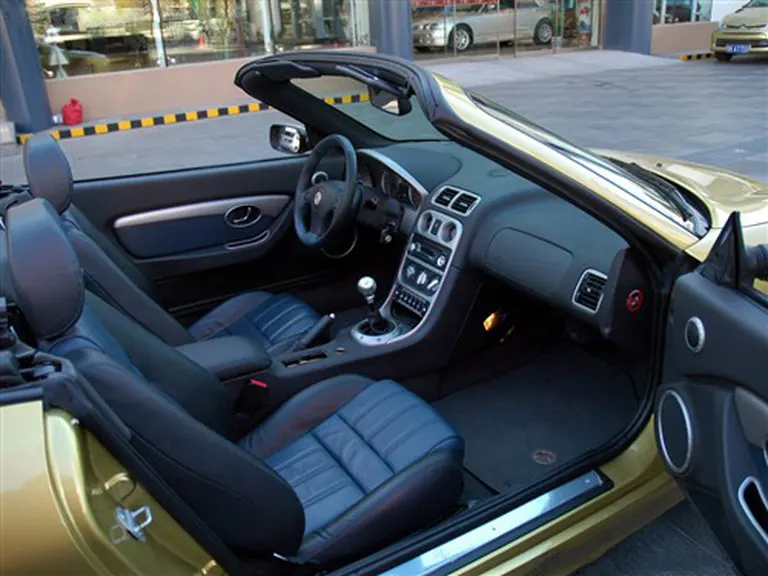 The main change in the chassis is the suspension system. The TF no longer uses expensive old-fashioned multi-link suspension, but instead uses a coil spring and shock absorber. Not only that, but also a new type of connection for the independent rear suspension at the back, which makes the overall feel more sporty. MG emphasized that the TF is a sports car that can experience driving pleasure. It is also a very unique, two-seater sports car. The change is so obvious that MG fans are excited.
At present, MG produced by SAIC Motor mainly has three models – MG7, MG6 and MG TF, and the sales of MG7 and TF are not very satisfactory due to brand awareness, but we see SAIC Motor's continuation and innovation of MG brand spirit form MG6.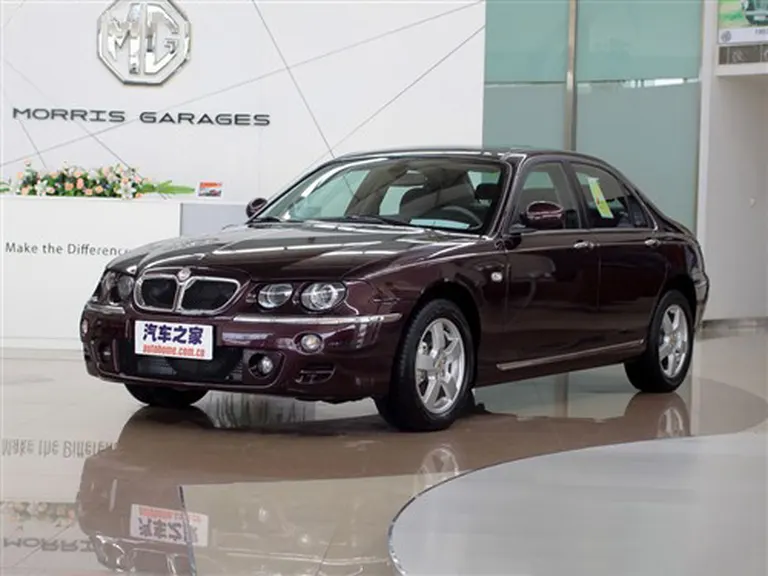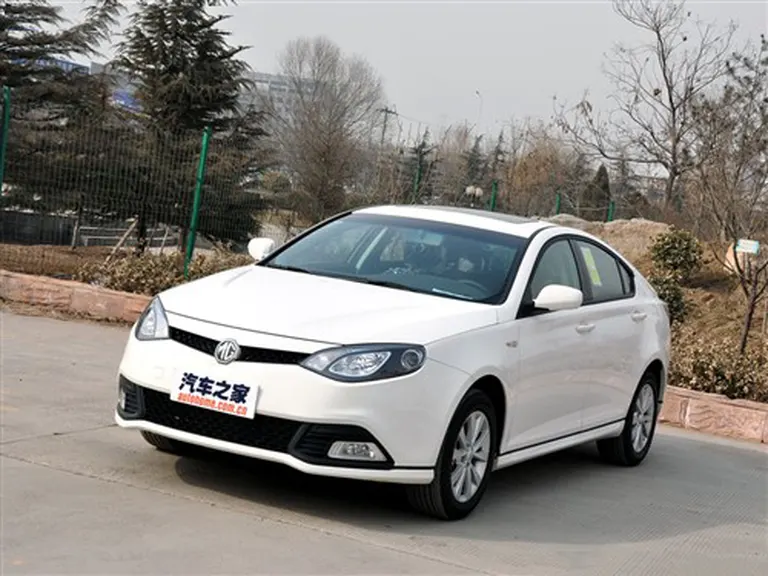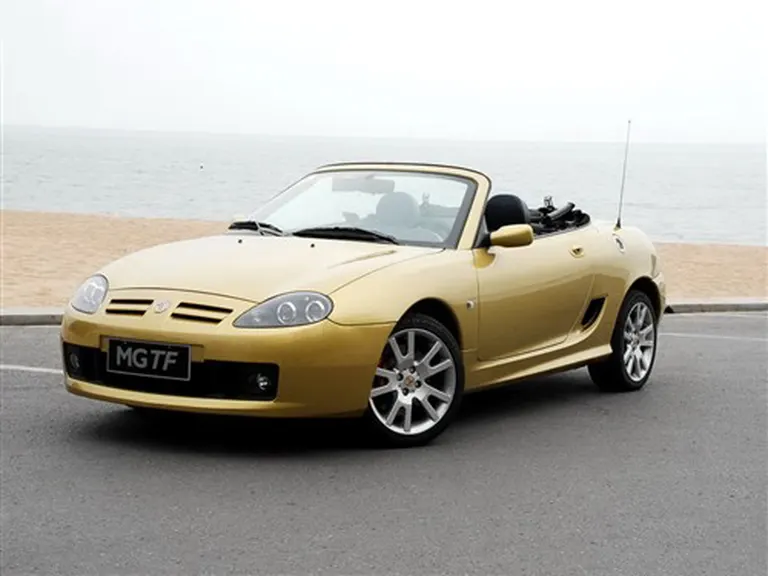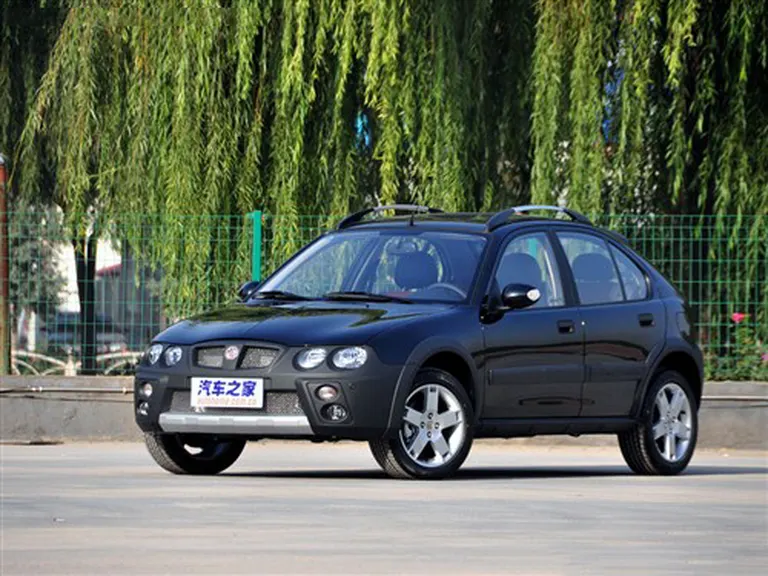 Summary:
The unique temperament of the MG brand can make people who have been in contact with it intoxicated. From the various models of MG, we can deeply feel the unique elegance and dynamic of British culture. And this character is completely different from the rigor of the Germans and the fine work of the Japanese. This is a manifestation of British culture. It is conservative but not rigid, and it is public but not anxious. I hope this history will allow everyone to better understand such a passionate British car brand.