While many car owners are not even aware of the importance of fog lights, in many countries there are restrictions on the usage of these lights. As a matter of fact, the fog light is installed below your headlight and in such a way that it consumes not more energy than the headlight. Overly vibrant lights are not used for these setups and in general, you will find warm or cool white, amber, light yellow etc colored fog lighting. The main purpose of using fog lighting is to increase the visibility of the road in adverse weather conditions, be it rain, drizzles, fog, snowfall, storm, dust etc. You use it as a substitute for headlights by turning those off and not in clear daylight or nighttime.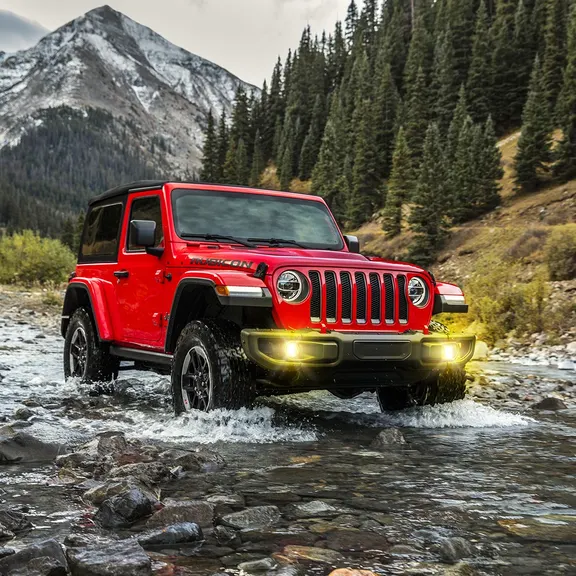 Types Of Fog Lighting And Their Advantages
Aoonu Auto helps you with the environment-friendly fog lighting with energy-efficient LED lights that will last over three hours at least. Requiring minimal electrical tools for installation, these lights are available in different price ranges so that you can get those according to your budget –
Front Grill And Turn Signal Light  With Or Without Halo Ring
If you drive a Jeep Wrangler for frequent off-road trips in different weather conditions, these amber colored 12V lights can be used for turn signal and front grill. Consuming as low as 3 watts of power, these clear black Epistar LEDs are available in round or round-edged rectangular frames made of ABS plastic with IP67 rating for waterproofing and dust resistance. As sturdy car exterior accessories, these 12V lights with 30000 hours of lifespan will work within the wide temperature range between -40 and 70 degree Celsius.
The advantages of using the ones with white halo rings are that you can use these as DRLs to help motorists and other car drivers notice your car in inclement weather in daytime and you can configure these to turn on automatically when the turn signal lights or ignition key is on.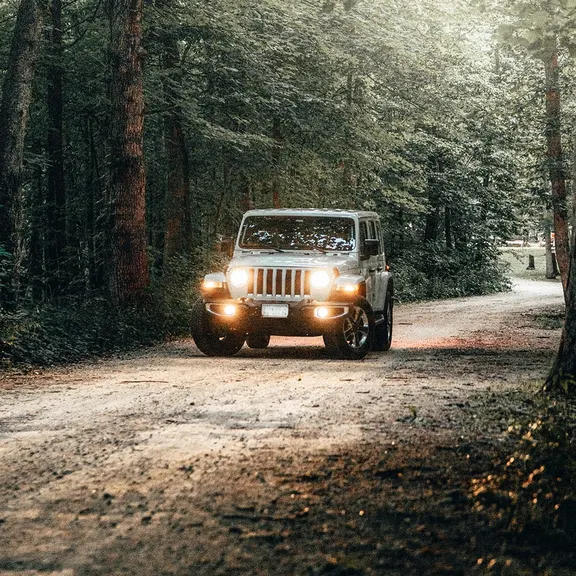 Fog Light With White Halo Ring
Compatible with Jeep Wrangler JK and Unlimited from 2007 to 2018 models, Rubicon or Sahara Wrangler, Grand Cherokee, Dodge Magnum 2005-2008, Journey 2009 to 2013 and Charger 2011 to 2013, General and H1-H2 Hummer, Land Rover Defender and Chrysler 300 and Cruiser, the 30 watt LED fog lights have IP67 protection rating. With 2000 lumens brightness and 6000K color temperature, these anti-flicker lights will reduce any chance of front collision.
White And Yellow Fog Lights With Or Without Halo Rings
There are six CREE LED lights, each consuming 5W power in each setup of these lights and within -40 to 85 degree Celsius, these will work seamlessly. The bezel color is black for the 12V lights in aluminum housing. No matter how impenetrable the surrounding is with fog, smog, rain or dust, the 1400 lumen LED lights with halo rings can ensure proper visibility for you and others on the road. You can choose the ones with white and RGB or only white colored DRLs that can be customized accordingly.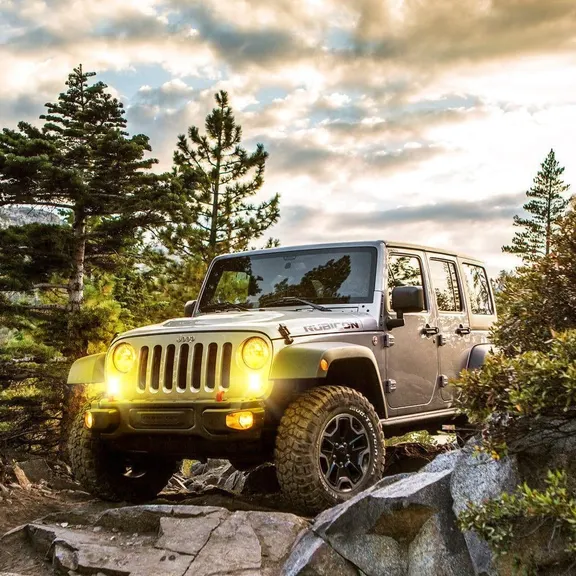 The fog lighting can be your best option if you are not up for installing turn signal and daytime running lights for your car. Those who travel a lot or stay in adverse weather, will find these lights useful when headlights are not in use.