Have you ever felt embarrassed of offering to drop or pick up someone in your car just because of how awful it smells? Well, you are not alone –there are many car owners out there who are not even aware of the effect of the smell or address this concerning issue out of negligence. Just as living in a stinky place is unhygienic, traveling in or driving a smelly car has the same effect. From sore throats to nausea, drowsiness to headaches –there are many health issues related to the foul smell of your car and quite often, people develop anxiety and in extreme cases, cancer. Using air fragrances can help you get rid of the obnoxious smell to liven up your mood and prevent health issues.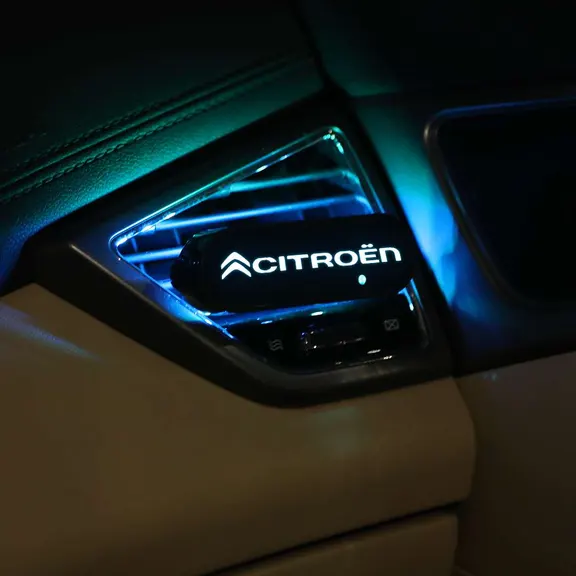 Air Fresheners To Check Out
Bad smell does not always occur due to some food items you carry in the car or from your sweat and artificial body fragrances. While burning of fuels can have a lasting smell inside the car, in new cars, the VOCs (Volatile Organic Compounds) and toxic chemicals emitting from plastics, vinyl, paint and glue used in manufacturing can also constitute the unwanted smell.  Aoonu Auto helps you choose the best fragrances with LED lights to prevent the harmful effects of smells in cars.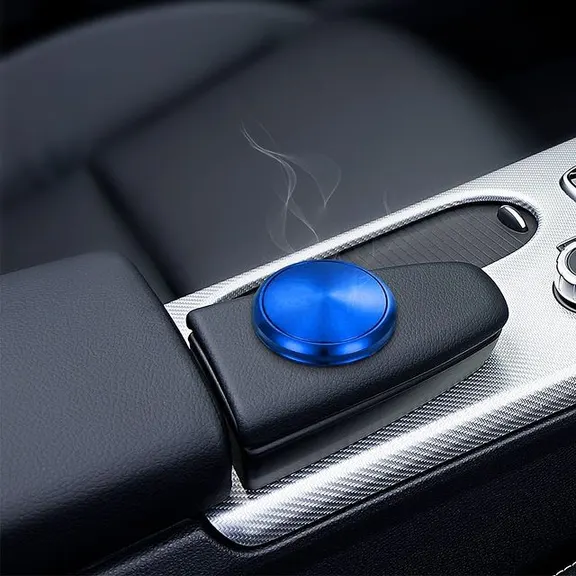 If you thought that the aromatherapy diffusers are only for filling up the interior with an invigorating smell, check out the customizable LED aromatherapy diffusers that have LEDs incorporated for glowing. The fragrances available are cologne, ocean, osmanthus, lemon, lavender, jasminum, rose and sambac. These air diffusers can be customized according to the name of the car brand such as Alfa Romeo, BMW, Volkswagen, Chrysler etc or some logo or words of your choice. There are seven light colors including red, rose red, blue, ice blue, white, yellow and green and three lighting modes including breathing, constant and colorful switching mode.
Disk And UFO Aromatherapy Box
Mazda, Opel, Toyota, Tesla and various other brand-specific logos are available with the UFO and Disc aromatherapy box. While the UFO boxes are available in red, black, purple, silver and blue color variants, the disks come at black, red and silver variants. Long-lasting nano-solid locking mechanism avoids leakage of the liquid and the aluminum alloy has resistance from high temperature. Each of the seven fragrance flavors have 2-3 top, middle and after notes like amberwood, sanders, bellflower, amaryllis etc.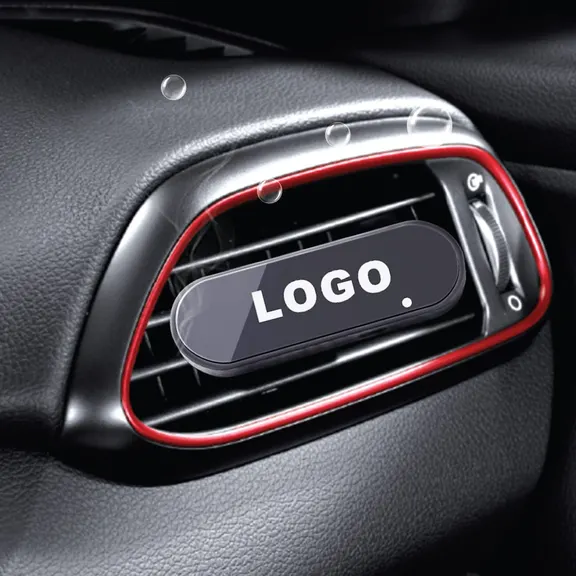 Aromatherapy Sticks And Balms
Available in packs of five for the aromatherapy boxes and diffusers respectively, the balms and sticks can be bought separately once the existing liquid is finished up after a few months. These air diffusers are also available in different fragrance styles like fresh, floral, citrus, quietly elegant, blooming bouquet, aromatic and spicy flowery. Each balm and stick weighing only 11 grams will last for nearly two months and you can enjoy the 360-degree diffusing scent in incense floating mode for a long-lasting effect.
Whether you go for separate sticks or balm rings, UFO or Disk boxes or disk boxes with additional balm is up to you. What makes these safe to use is the health-friendly compound that does not cause any harm to pregnant women or babies.