Accidents often occur when you are totally oblivious and when the sudden collision comes from the rear side, there is nothing much you can do to prevent it. Unless you have protection for the back side of your car, low visibility and carelessness on behalf of the drivers behind you can result in unfortunate accidents that can even turn fatal for the passengers and drivers. Aoonuauto has car exterior accessories to make sure that the presence of the car is reflected from the back in bright luminous glow. Here are the three indispensable light accessories for the safety of the back off the car –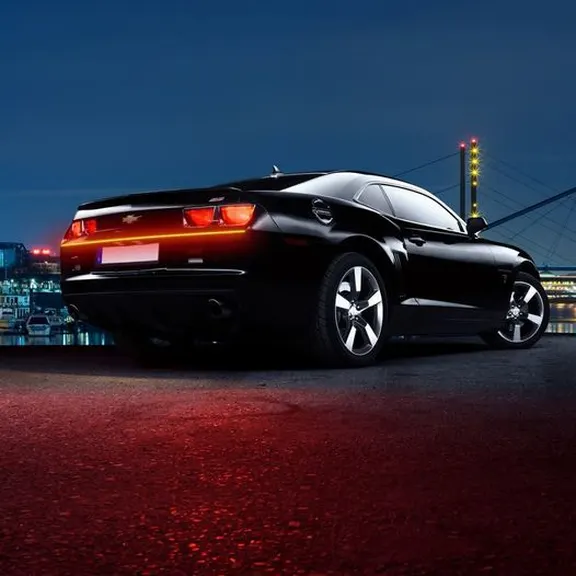 Tailgate Light Bar –Making People Aware In Bad Weather
Most unwanted accidents by your fellow drivers from behind occurs when the weather is not on your side i.e. the visibility is so poor that the car driver cannot make out what is in front. In continuous rain, torrential hailstorms, sand storms, dust storms, tornedo, hurricane, snowfall and many other inclement conditions, the tailgate light bars can save you and other cars with the bright dazzling display in eye-catching yellow or red light.
The car tailgate light bars available in million-color variants from Aoonuauto comprise about 48-60 eco-friendly LEDs that work seamlessly in various weather conditions without emitting radiation, just like the multicolor variants of 120-150cm length in silicone housing.
While the first one has red lighting for braking, multicolor or ice-blue lighting for driving, white for reversing, yellow for left and right turns and yellow in streamer mode in double flash, the second variant has red lighting for braking and left and right turns and white for reversing.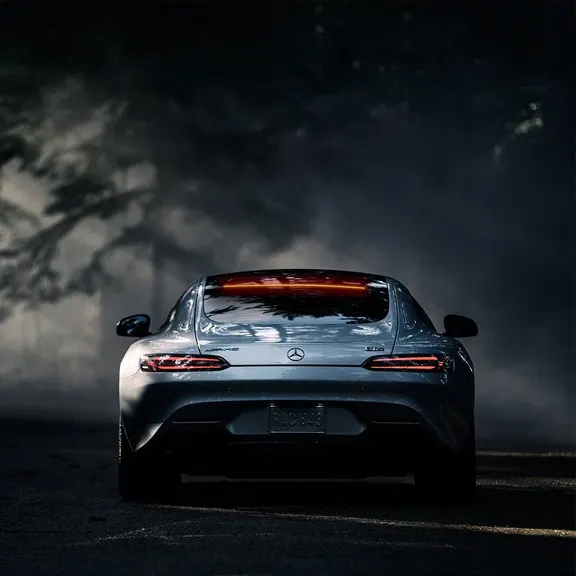 Third Brake Light Bar –Notifying About Braking  
The 90cm long LED third brake lights are can also be the guide forward for the cars behind yours in adverse weather with heavy fog, smog, downpour, blizzard and so on. Braking in heavy traffic can cause rear-end collisions if you do not have proper indicators. The single mode and multi mode brake lights comprising 171 and 144 LEDs respectively will glow brightly in red color for safety and convenience.
Easily installable with the 3M anti-removal tape and stable operation with the in-built decoding drive make these silicone shelled durable and water-resistant light bars so flexible. The single-mode brake lights glow when you hit the brake and turns off automatically as you release. The multi-mode lights work in daytime and nighttime modes with the width lamp.
During day, as the width lamp is off, the brake light flashes thrice and then glows brightly until you release the brake. At night, as the width lamp is on, the brake light keeps blinking for eight seconds before maintaining low-intensity light. It glows for two seconds when brake is hit before maintaining high-gloss lighting and throughout driving, the strip glows in low-bright mode.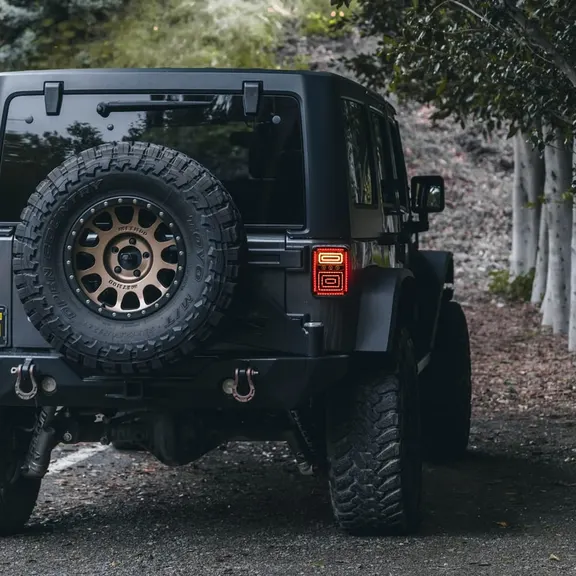 Taillight Fixtures –Versatile Indication For Rear End  
The LED lights for Taillight fixtures with lifespan of more than 30000 hours are suitable for various types of vehicles, from sedan to SUV, jeep to truck and so on. The lights have PMMA lens and waterproof ABS housing so that moisture and dirt cannot enter and damage the high-end electronics. During those road trips in rugged regions, the shockproof LEDs ensure red lighting for brake and driving conditions and white lighting as you reverse.
Using environment-friendly LEDs also ensures durability, low energy consumption and long-term service life. With lights for front and interior, consider protecting the car with back lights.