AoonuAuto renders a magnificent collection of car air fresheners that strive to render your car with the most amazing interior and resulting perfume which kills every odd smell.
Finding an appealing fragrance is often a real challenge, you cannot decide which one is the best to correspond your personality and style. You often check multiple perfume testers on you, wondering why choosing a perfume is such a complicated task? It is because you have to feel confident, you have to fill your aura with grandeur, and that others should feel comfortable around you. Well, this exactly what happens when it comes to our cars, often you cannot decide on a suitable car air freshener you should invest in.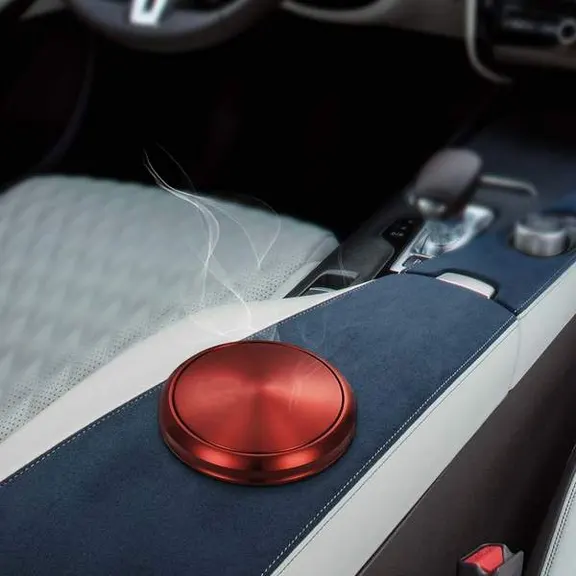 For choosing the body mists let your friends and family help you out with their recommendations, but for your cars, AoonuAuto has the best suggestion you would thank later surely:
The exotic range covers two luxurious variants of the perfume box
The two types of aroma boxes are made of high-end quality material with a tactile and appealing texture, having a fidgety function making it very easy to use, that is to be placed on the dash of the car. Can you recall how that pretty bottle of the perfume invited you towards it when you went shopping for one exotic body mist? Similarly, AoonuAuto has taken care of the very approach of the box that should have a warm and welcoming vibe.
First is a new aromatherapy box that weighs 152 g and has a balm weighing 11g, while the other one called UFO aromatherapy box that weighs 64 g and the balm that sits in it weighs 6 g. The only difference between the two is their respective measurements; the former works for about 2 months and the latter for 1 month. Both sizes promise budget pricing, unparalleled quality, and durability.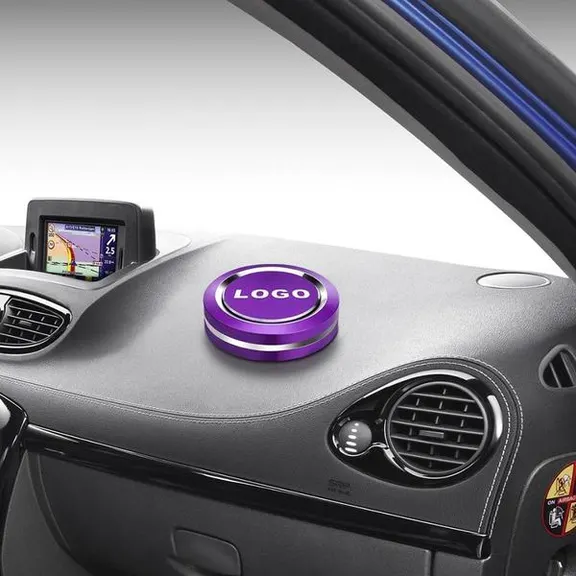 The specifications that make this scent most sensational
The aromatherapy box is made of aluminum alloy, the box is round in shape, has a simple design that keeps its soberness intact, has a very delicate chipping, smooth line, and has a very accommodating temperament of its own that is compatible with every car.
Having its mellifluence and elegance, this product will suit the very ambiance of every car since it is luxurious, soft, and chic to look at. Its minimalistic design makes it very desirable and enhances the interior of the car to multiple folds.
The balms have aesthetic fumes and are available in 7 unique flavors having their remarkable properties: Citrus (if you wish to breathe in a bit of citrus air), Ocean (that breezy rejuvenating atmosphere), Lemon (as if a blooming bouquet is kept in the car), Osmanthus( a mixed version of sweet flowers and spicy tinge), Lavender (very aromatic, soft and deep fragrance), Rose (for that garden-like fragrance), and Jasminum sambac (for that free, enigmatic and fresh environment.)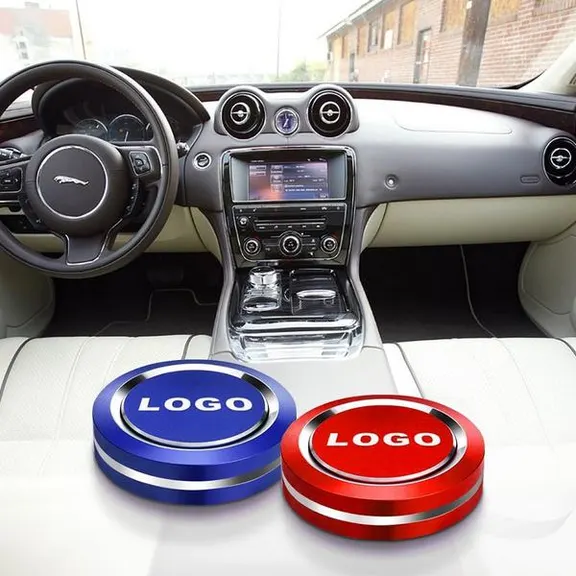 The above-mentioned car scents can be bought as per they suit your personality and liking. Also, to impress each beholder, there is a delightful range of scent boxes- Dream blue, Vibrant red, Temperament silver, Lucky purple, and Athens black. The colors of the boxes are alluring, fascinating, and superlative which will appeal to your senses when looked at.
Every small effort has been made to make this car perfume assortment the perfect combination of elusive fumes and celebrated delight enhancing the experience of taking the ride, thus being the most 'scent-sational' product ever witnessed.