A perfect union of style and security, the underbody lights are a must-have to outshine every odd on the night roads.
Underbody lights as the name says are installed under the car and these amazing shiny lights make the road glow never before. Therefore, being the best night time accessories, which you can relish as you drive and feel proud of the investment that you have made. Often it is seen we hardly pay much attention to the underbody of the car while focusing more on rear, front, and sides. So, AoonuAuto here presents underglow lights for car which adds a refined statement to your car, rendering it an unbending quality and performance.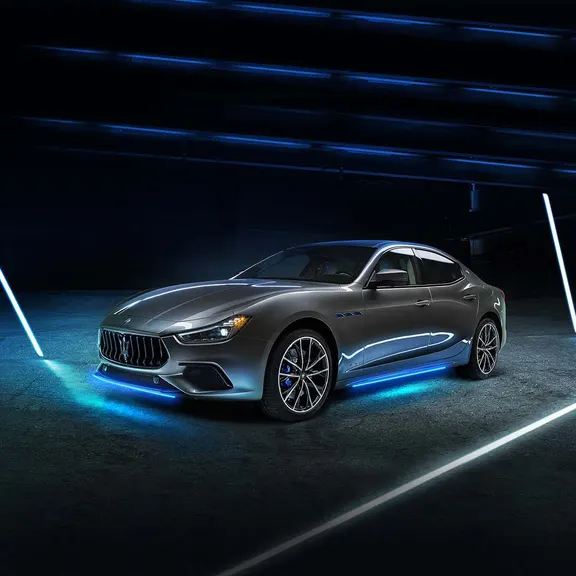 Since, LEDs have been getting high on popularity these days and make the simplest of cars look luxurious, here let's throw some light on its more striking characteristics that make them a perfect night drive auxiliary blazing up your car like never before.
Investing in a useful accessory with smooth interface
The LED underbody light systems are available in two models, one that you can install on your phone as an APP and the other one as a remote-controlled accessory. Both the models work so fine with intriguing features that help you change the colors of these lights and they can be selected easily even by children too. The shimmering led underbody lights have to offer some effects which can be chosen from a range of modes like breath mode, switchover modes, fade control modes, etc.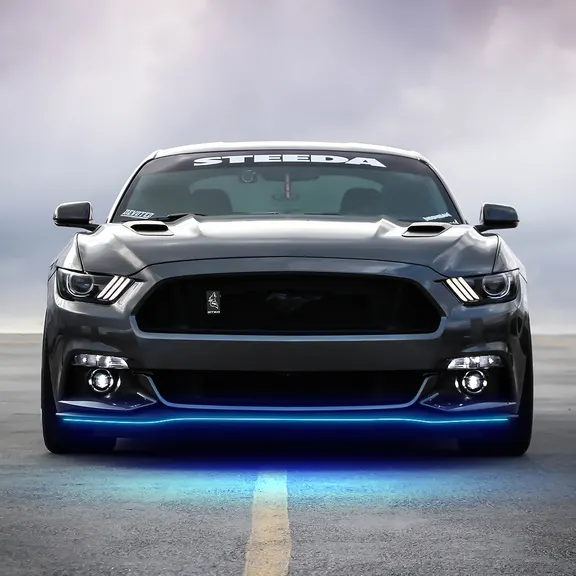 The shiny LED bulbs light up in glowing colors like red, green, purple, cyan, blue, white, yellow, and orange, which further mingles into various lighting effects that make the car look gorgeous while on the night drive. The best part is that this accessory is totally easy to run because it is supported by a smooth cigarette lighter interface which is smoothest of all.
Adds a new tangent of good looks and safety 
The lights are sharp, make the car/vehicle easily identifiable from a distance because of the high-quality LEDs do their job perfectly. So, this light is not just an accessory which beautifies your four-wheels but something that accentuates your overall experience of driving as you stay more self-reliant and unperturbed while driving at night.
You would know your family and loved ones are safe because you would be easily noticed by all other vehicles on the road. The colors of the lights are also such, that don't confuse the other drivers on the road, these premium underbody lights ensure that their brightness doesn't pierce in the eyes of the other drivers, thus making your car look attractive and admirable because of the safety that it would maintain.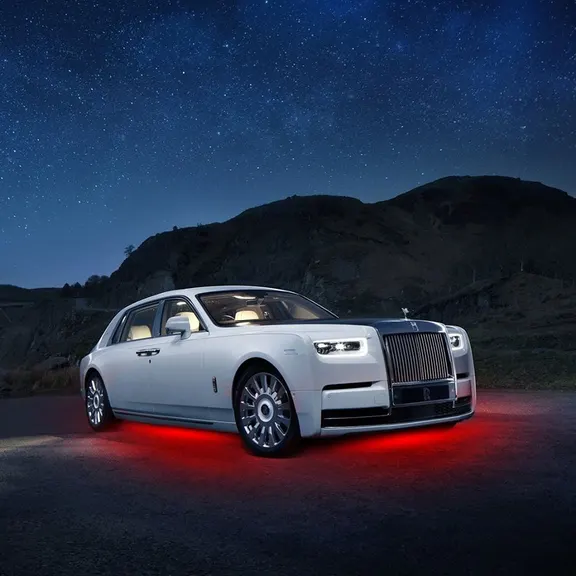 High-quality material and properties of the underbody lights
The light strip lamp comes in two sizes 180 LED light strip and the second with 252 LED strips, therefore the size can be selected as per one's needs. The material is made of LED chipset and has a silicon housing that makes it a dynamic, as well as a rigid ancillary to invest your money in. The LED strip can be installed beneath the car with such comfort as you read through the instruction booklet.
The tough lighting systems can brave even extreme weather conditions like rains, snow, and even shine brightly through dim ambient lighting. In any environmental force, the material of the car underglow light kit will stay unaffected because it is an IP 65 waterproof accessory. The material is strong enough, and won't give any unnecessary stress of fuse or damage.
It seems a good way to make your car shine on the road and have a blazing night-out with friends and family with this unique auxiliary.