AoonuAuto is all set to your night driving experience exotic, smooth, and dazzling, as soon as you add magnificent door logo projectors in your car.
Accessories enhance the overall looks of a car- the interior accessories highlight the ambiance, the feel of driving, and the exterior accessories enhance the body, the appearance to others along with added safety too. Among the range of auxiliaries at AoonuAuto lies a luxurious accomplice that is worth trying in your car, the LED door logo projector that is a small fixture, yet renders grandeur to your car when installed. This accessory is well-tailored for all the AoonuAuto's customers to make them swaggering their brand in the most extravagant way.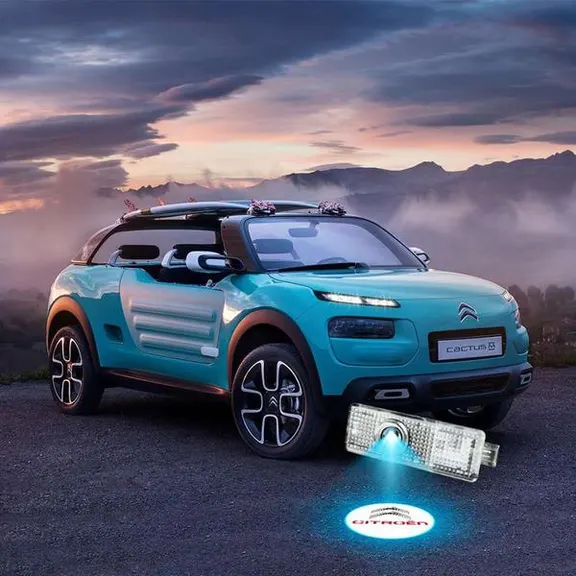 How do these projectors add the bling to your vehicle
What happens when you open the car door? The answer should be 'Nothing'. What if an event occurs to add a tinge of glamor, acting as a reminder of what prestigious car brand you have? Of course, this would be a sight to watch! Yes, that's what AoonuAuto's door projectors are like, they add that required 'bling' in your car which is exactly opposite of dull, monotonous, and the simplistic car looks. They have built-in LEDs in them that shine extraordinarily, their primary purpose is to add glamour to your car while highlighting your car brand, on the other hand, they are significant safety guards as well as they dazzle on the solid ground to light up your way.
Let's throw light on the salient features of this accessory:
Beautiful lighting and safe accessory
This car décor lighting is also known as the ghost shadow as it falls on the solid ground to form a bigger reflection of the logo. This light works on a high-quality LED and HD projection lens and both of them render a bright and vivid logo on the floor which is warm and welcoming.
This light is an added safety feature too, because the logo is shiny enough to guide the person in and out of the car safely, thus resisting the risk of small accidents. Usually, on the road trips driving at night can be precarious because you can't get down at any random spot. But with this accessory, once you open the door, you can check the spot before you get down.
Green source of light ensuring no harm
These decorative pieces have been designed keeping all the environmental factors in mind. This accessory is the best logo projector because it is a green source of light. The lamp causes no pollution environment, it causes no noise in the atmosphere, the light emission is uniform, and no electronic interference is caused while it is being used. Rest assured that this car accessory is a perfect match for your car as well as for the environment.
Own the bling with the simple installation process
There are two types of projectors- Special door projectors, which can be easily plugged into the mold by uninstalling the previously placed LED door lights. These projectors can be installed easily by using a flat-head screwdriver.
On the other hand, the general door projectors would require more time and effort because the car door would require drilling and dismantling to get them installed. AoonuAuto is there to help its customers with any related queries.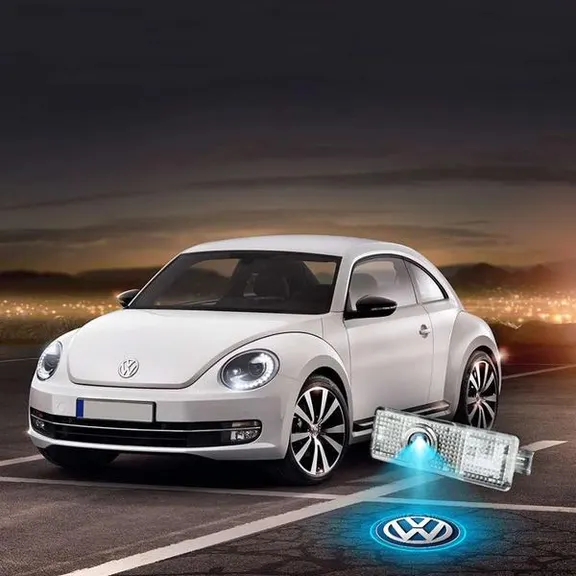 These incredible accessories By AoonuAuto will be delivered at your doorstep in no time, all you need to do is add the car online accessories at AoonuAuto's website and you are good to go. This dazzling and elegant accessory will bring the required dynamism and bling to your vehicle.