Exploring the wonderful assortment of LED underbody lights, how they can prove to be a wise choice if you are looking for a perfect combination of aesthetics and best technology in terms of premium car exterior accessories.
Those who love to sport a courageous, deluxe, and chic side of their four-wheels often splurge on car accessories. A good taste in picking the most appropriate and modish car accessories is also an art, which requires an artistic inclination. The art of choosing what synchronizes with the car without going over-the-top is something that stays unparalleled. AoonuAuto promises an aesthetic range of ancillaries that go with the texture of your car and blend in so organically. One such category is that of underglow lights for car which renders a special charm once installed.
Let's highlight the significance of underbody lights in a car and how they are one of the most aesthetic accessories fulfilling technological needs too:
The purpose of the underbody lights
The prime significance of installing any lavish and illuminating accessory is to embellish the car with unique lighting. The goal that is in mind is to make the four-wheels look gorgeous and class apart so that you can fetch some worthy compliments for the look you have rendered to your car.
The secondary purpose is to give your car added safety during the night drives that usually is risky. Especially driving on highways and expressways gets tricky at night when the cars and trucks are speeding. Thus, when you have these lights installed under your car, you rest assured that you are well-equipped with shiny indicators that noticeably mark your presence on the road. These underbody lights will be highly appreciated by the truck buffs who will get alarmed for maintaining a balanced speed.
Specifications of the wonderful underbody lighting kit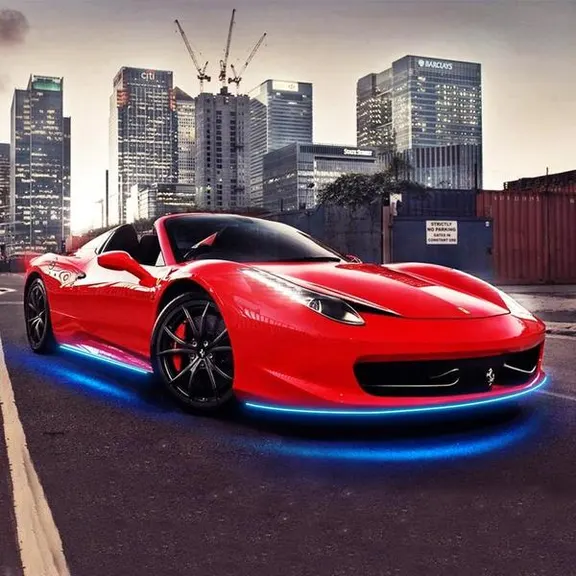 The LED strip lamp works on 12V of the DC voltage and has a cigarette lighter interface which is easy to access. The strip lamps are made of LED chipset and clear silicone housing, when installed it will give a seamless finesse. Moreover, these lights come in two variants YZ-020 and 021 (with 180 LED and 252 LED respectively), so they can be selected for purchase as per the requirement of the vehicle.
It should be noted that these beautiful underbody lights are made of advanced technological features like IP 65 waterproof, therefore, they are the fail-safe led underbody lights. They can brave all the road and weather conditions you are driving in. So, even if you run your car over puddles while there is torrential rain or snow around, the silicon strip lamp won't get damaged by the same.
Scintillating light colors and their control functions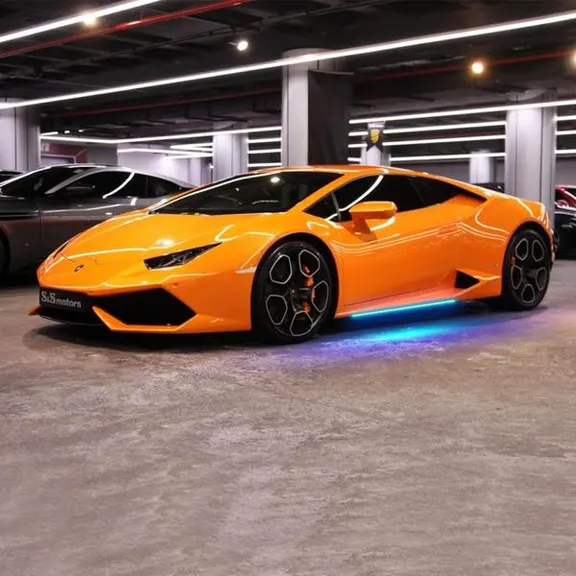 The colors in which these lights are available are- red, green, blue, white, yellow, cyan, purple, and orange. All the colors are sober, subtle, and soothing that they don't pierce in the eyes of the fellow-drivers and any other onlookers. The light colors have been designed with such precision that they are bright and sharp yet so earthy and soft.
There are two models of the car underglow light kit available at AoonuAuto, one is RF remote control and the other is APP controlled. Both models render the same effect and result, only with a slight difference in their approach. In the former, you have to carry an RF remote control while accessing the modes, while the latter can be accessed using an APP on your phone.
AoonuAuto believes in selling the products which abide by the latest high-tech advancement and features along with competent aesthetics about all the products. So, is it yet in your bucket list or not?