Underbody lights rendering a mesmerizing appearance to your car and providing a luxurious appeal as it rides off in the night.
Who doesn't like attention, even when secretly all of us do like being noticed for the best we have, might be the makeover, the Looks, the style etc. Only like adorning our homes, always trying to keep them 'prim and proper' de-cluttering the environment and decorating it with some contemporary fashion; similarly there is a need to adorn our second home i.e. taking out some time for car decoration too.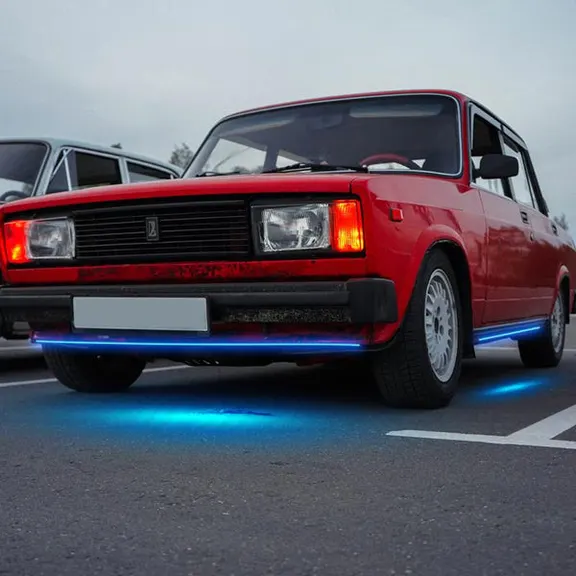 We should often pay gratitude to our precious cars and wagons, the four-wheels making the trips worthwhile and comfortable. But stop! When was the last time you fueled it with some love? Cannot Remember? Well, it's the time to give it some attention and grace them with some cool accessories to keep them groomed and let them have a remarkable aura about them.
AoonuAuto has a wide range of accessories which can cast the magic, and one of them is growing hot on the shelves car LED underglow lights. Let's check out their striking characteristics henceforth:
Sharp illumination and best quality Underbody fixture
Unlike the other cheap products floating in the markets, this one is strong, flexible and has a majestic view when it lights up. It is fixed under the body of your car and reflects grand on the solid ground, sparkling like a shooting star while you drive during the night.
These accessories are made of LED chipset and silicon housing which makes it a very smooth, bendable and yet a solid quality stuff. It works on Cigarette Lighter interface which is the easiest to access. This interface ensures a smooth interaction with the user; so the auxiliary lights function well in full bloom and will prove as best underglow kit for car.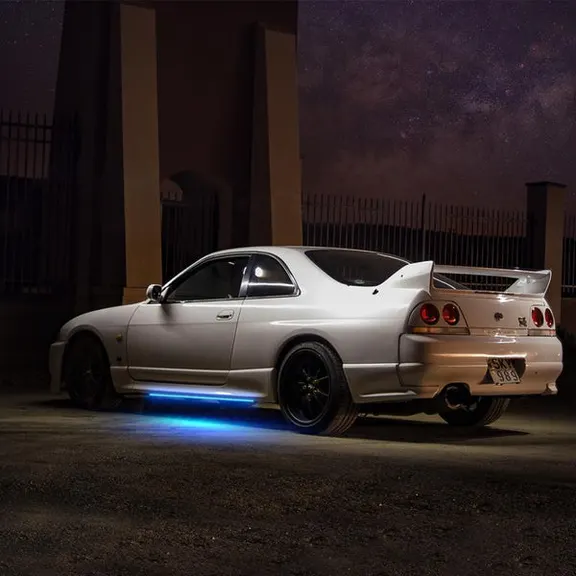 Myriad colors and modes of lighting- adding spark to your drive
Making your vehicles achieve a unique stance when on road, the gorgeously illuminating lights under the car make the car look ravishing without piercing into the eyes of the fellow drivers on the road. The best part of these light colors is that they are bright, yet soft and subtle, working towards enhancing safety factor too.
The amazing colors in which these car underbody lights available are- red, green, blue, white, yellow, cyan, purple, and orange.  These lights shine in magnificent modes like switchover mode, monochrome mode, breath mode, and music sensing mode. The same can be accessed in both types of models- APP controlled as well as Remote controlled mode.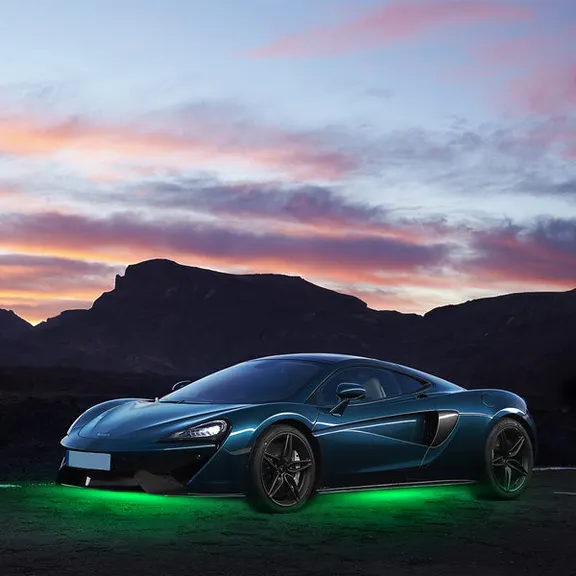 A safe and durable auxiliary by AoonuAuto
Not only the looks are crucial but the mind in the matter, so, this accessory is the one that has extrinsic as well as an intrinsic value. It makes your vehicle reasonably noticeable when you are driving on highways or expressways.
The lights that twinkle on the road make sure that your car is conspicuous easily and can alert all the bigger vehicles around it to maintain the distance that they should. This way the traffic would know which speed they should go on; every other car would not just appreciate your vehicle twinkling underneath but also would insist on safety.
Therefore, it can be said that an accessory should be total package of physical charm and some substance, therefore, these car exterior accessories worth an installation that will make your car appear sharper and brighter than ever.