These amazing light systems strive to render your car an amazing look with better standards of safety. The glow of the car reflecting in multi-colors would be worth watching and putting the effort.
Underbody lights render a unique glow and charm to your car as you drive along the road during the night time. The installation of these lights is equivalent to owning your personal paradise, which is glistening and makes your car look like a moving marvel on the road. These wonderful LED underbody lights, though are installed under the vehicle, yet bring a distinct hue and vibe about your vehicle as your gear forward in your journey. With this gleaming light, you will savor the whole look of the car and your special presence on the road too, which will be winning and majestic like never before.
Let's find out other remarkable features of underbody lights by AoonuAuto which make your car stand out with an illustrious new glow: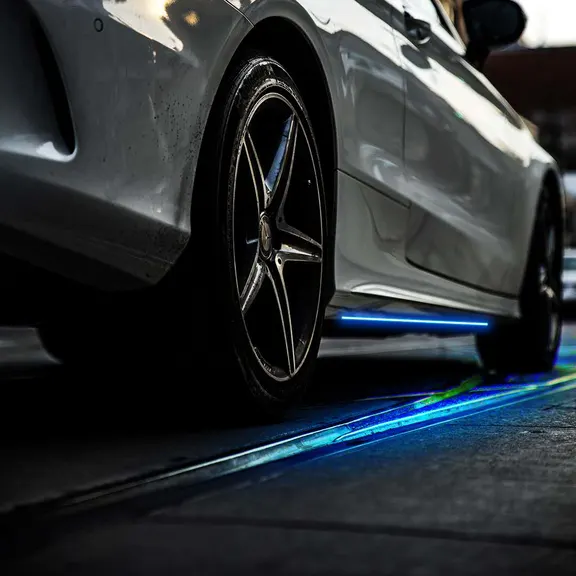 Two types of underbody lighting
APP remote-controlled underbody lighting
The system of lights is controlled directly from your phone which makes it ever easy and hassle-free to operate. The voltage that it uses is 12V and has a service life of about 100,000 hours which is brilliant and optimally durable. These light strips are available in three different sizes YZ-025 to 027 and the required can be brought according to the requirement. The underbody lights glow up in multi-color which endows the vehicle the much-needed grace.
RGB double- row LED rock lights for an ultimate experience on the road
This is a newly introduced system of LED underbody lights at AoonuAuto which are even swift, more impressive, and attractive. They are a unique double-row design which in itself is twice as many lamps are there in a normal one. In the newest model, the lamp size is larger and the range of the light is larger as well. The lights are cooler, more subtle, and look amazing as they create a mellifluous look along with music on the road.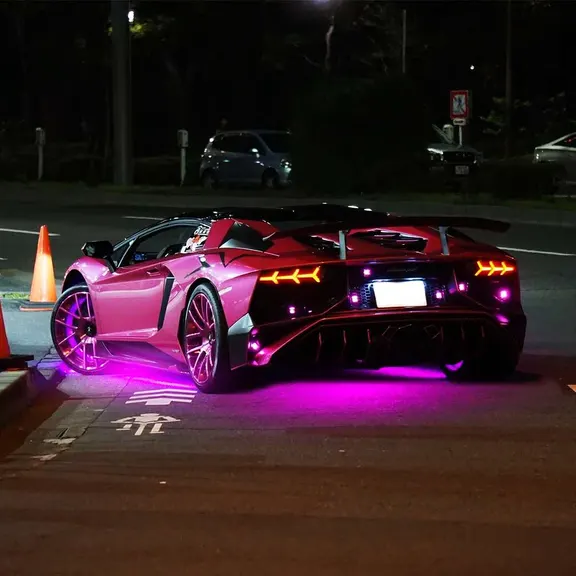 Varied modes making these lights by AoonuAuto the most desirable lights ever
To make good lighting, a better lighting one best pairs it up with cool music. The musical beats would be everything one can ever ask for. Therefore, the feature of these lights makes it possible to enjoy the beats with illumination and vice versa. The car will achieve a unique luminosity and run according to the frequency of the beats, which is one of the most exciting traits of these underglow lights for cars.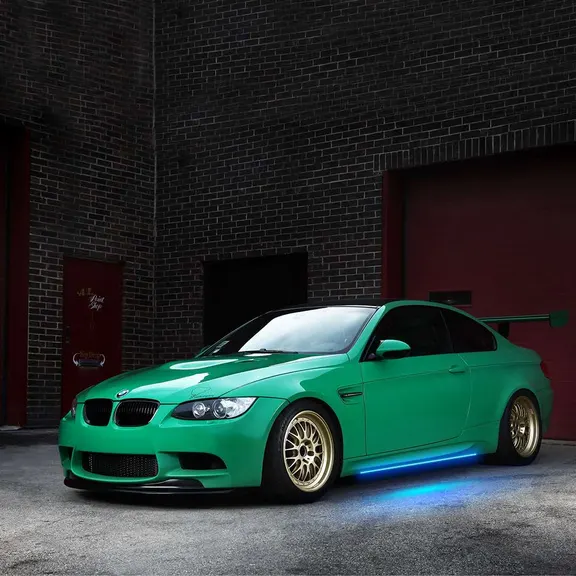 Added safety with underbody lights
The prevailing idea about accessories is that they are seen as fancy pieces that invite spectators because of their shining and outstanding looks. At AoonuAuto, however, all the accessories come with dual benefits, of rendering great looks as well as safety. When your car would be shining with the grandeur of the car underglow light kit, it will be easily spotted from a far off distance. This way your night drives won't just 'look' over the edge, but will equip you with much better safety criteria and provides you the right amount of confidence to drive.
One can say that LED underbody lights are the shelf-busters at AoonuAuto's online store where people tend to go gaga over their appearance, utility, and modish look they are capable of bringing to the car on a night drive.