LED underbody lights have been gaining popularity for the right reasons, as they are lavish, extraordinary lights within $100 at AoonuAuto's car online store.
Didn't your elders ever advise you over saving money? Tick it 'yes'. Also, didn't they always ask you to spend on what's worth it? Tick it 'yes'. Car accessories are often misunderstood as too fancy, too frilly, too expensive, too much, and over-the-top. AoonuAuto however, promises you the most genuine products for the most incredibly affordable price. Unlike many cheap accessories floating in the market that look to gorgeous but end up a few weeks; the auxiliaries at AoonuAuto are durable, dazzling and lies in the budget.
Let's find out the characteristic features of underbody lights for cars that make them unique and budget auxiliaries: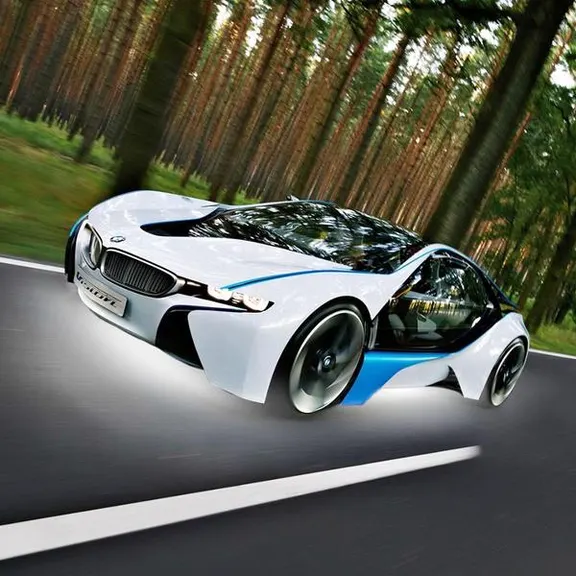 Two variants of Underbody lights under $100
There are two variants – RF remote control underbody lights for $ 37 which brings dazzling cool effects under your car as you drive on the road under the moonlit sky. While the other variant is Automotive exterior atmosphere light which is $57that gives your vehicle a more elusive car door light to sizzle up the atmosphere very moderately. So, it is a cool car hack for just under $100 that lights up your car and uplifts your mood instantly.
RF remote controlled underbody lights
These light strips are made of LED chipset with silicon housing, work on 12 V of voltage thus not loading up on the circuit. Having the cigarette lighter interface these lights work smooth and easy for the one who accesses this accessory.
There is a myriad variety of colors- red, green, blue, white, yellow, cyan, purple, and orange, that you can choose as the led underbody light for cars. All colors are in undertones which create magical surroundings without interrupting the direct line of sight of the other drivers.
The lighting is dynamic as many modes can be switched to using the remote control like breath mode, jumper mode, switchover mode and the music sensor mode for the lights beating according to the rhythm of the music.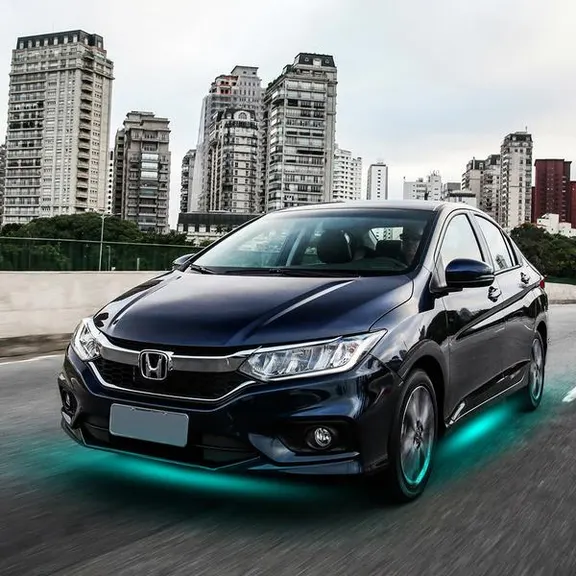 Atmosphere light decorative bars for door
This atmospheric light creates a cool effect on the sides of your car body making your car appear chic and classy for all the spectators. These are the infrared wireless strip lamps controlled by remote. These lights have a stripe size of 150 cm that's installed to reflect on the sides thus making your car noticeable during the night time.
The colors in which these led underbody lights are available in the form of atmospheric lighting are red, green, blue, white, yellow, ice blue, purple and pink. Distinguishing light modes can also be tried like monochrome modes, streamer modes, and multi-color scroll modes.
It can be said that not just glamor and glitz but a heap of added safety comes along when these accessories are installed. It is highly safe to use because the night drives become immune to potential threats of road mishaps which happen either because of lack of lighting or high speed. Also, it is remarkable that these lights are IP65 waterproof which implies that the underbody lights can brave the extreme weather conditions like snow and torrential rains
Therefore, all these qualities make these lights special in all ways and worth being installed in our cars because they are not just high-end but because they are worth the expense which is much within the budget.